Vietnam Cambodia Laos Itinerary – 3 Weeks
Indochina countries are close to each other in terms of not only geographic condition but also relationships because of the collaboration and support one another in a variety of sectors. Visitors will be immersed in the charming sceneries and at the cozy atmosphere with the friendly local people.
3 weeks is the best time constraint to visit Indochina countries, exploring most of the glorious landscapes in Vietnam, Cambodia and Laos. Let's discover the itinerary that helps you gain the greatest experience during your trip!
Things to Do & See in Vietnam Cambodia Laos in 3 Weeks
Start your 3-week Indochina vacation – Vietnam
In Vietnam, there is no doubt that Hanoi will be listed. The over-thousand-year-old capital that converges traditional and cultural values of the nation offers you with dozens of things to do. You can walk along the old quarter where the ancient houses are located and buy some special souvenirs as gifts to your beloved people; or visiting prominent highlights such as Temple of Literature, One-pillar Pagoda, and the first national university of Vietnam – Quoc Tu Giam. Besides, it will be great if you can wander around Sword Lake and West Lake in the nice weather to mix with the residents' lifestyle. After saying goodbye to Hanoi, the next stop may be Sapa – an amazing landscape with majestic ranges of mountains and yellowy rice terraces. Then, about 170 kilometers from the east of Hanoi, Ha Long Bay has also been an attractive landmark with surprisingly beautiful nature-created caves and insularities that was recognized by UNESCO as one out of the seven wonders all over the world. Traveling along Vietnam, you may drop in the antique Hoi An street where your soul is relaxed by poetic sceneries or stop at Hue to listen to the suave local folk music. Ho Chi Minh City is also highly recommended because you can not only witness the bustling life at Dong Xuan market and crowded streets but also home-stay at a local person's home in Mekong Delta to understand their daily style of living. The Vietnam tour may end in Can Tho where you travel by boats along the rivers and enjoy some traditional cuisine with unique flavor only in the Southern countryside.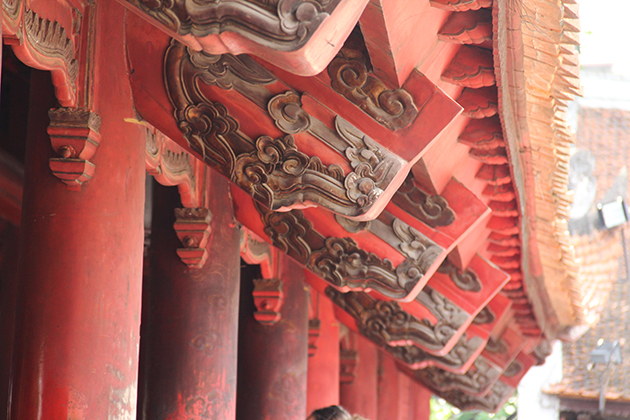 Plan itinerary for Cambodia as the next destination in your tour
During the trip to Indochina, visitors should set the step on Phnom Penh – the biggest city and capital of Cambodia. There will be unforgettable memories traveling around the beautiful city by boat, taking a look at typically architectural houses. After that, going to The Killing Fields Memorial Stupa will remind you about outstandingly historic events in this country. Another remarkable destination in Siem Reap which can be easily reached by bus also belonging to the should-not-miss list when you come to Cambodia. Then, your tour will be highlighted by the discovery of Angkor which used to be the capital of Khmer empire in Cambodia from 9th to 15th century AD. It will be extremely interesting to learn about Buddhism from antique Angkor Wat, Angkor Thom and other temples in Angkor complex; contemplating creative man-made architecture. Moreover, floating villages which represent an exclusively cultural feature of the Cambodian are the last interesting destinations in your tour in this country.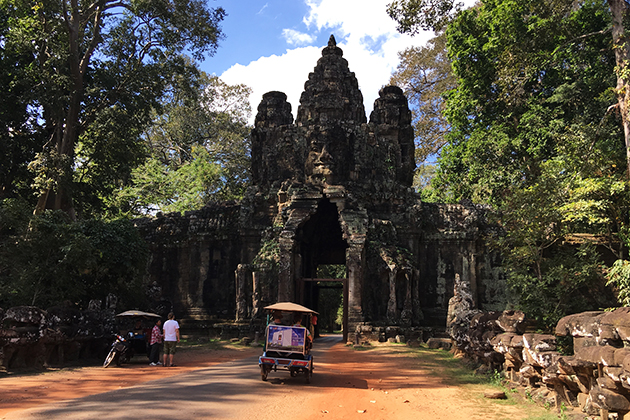 Stop at Laos – finish your 3-week Indochina tour with enjoyable time
Flying to Laos, on some last days in your 3-week trip, it is recommended to visit Vientiane, sightseeing in the peaceful capital of "A million elephants" country without hustle and bustle, only equanimity and composure so everyone will feel the full happiness. Besides, you may also visit ancient pagodas in Luang Prabang – the former capital of this nation; another interesting experience is admiring the sunset on the top of Phou Si mountain, Mekong river and Luang Prabang under the gentle sunshine in the late afternoon. The last stop in Laos may be the active journey to Pakse, kayaking (rowing the boats) along the rivers, climbing the mountains or swimming in water parks.
After a hard-working time, reward yourself with a 21-day Indochina tour will be your excitingly great experience in the three countries: Vietnam, Cambodia and Laos.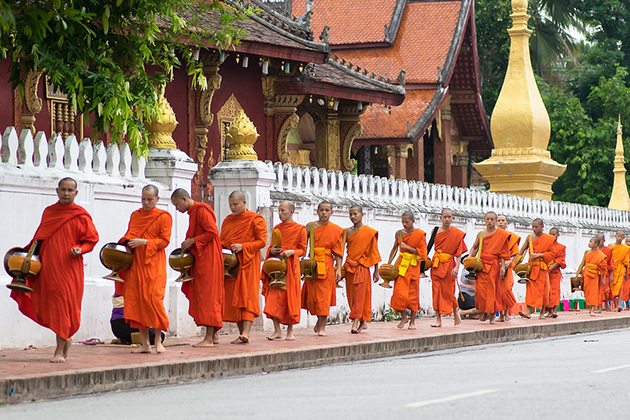 Recommended Itineraries for 3 Weeks in Indochina
Day 1: Arrival in Hanoi
Day 2: Hanoi city tour – Night train to Sapa
Day 3: Sapa trekking & home-stay
Day 4: Night train to Hanoi
Day 5: Halong Bay cruise & kayaking
Day 6: Hanoi – Fly to Danang, transfer to Hoi An – Hoi An – Walking tour
Day 7: Danang – fly to Ho Chi Minh city – Cu Chi tunnel
Day 8: Cycling Mekong Delta & home-stay
Day 9: Can Tho
Day 10: Boat trip to Phnom Penh – Half day tour
Day 11: Cycling tour Phnom Penh
Day 12: Bus to Siem Reap
Day 13: Cycling to Angkor Temple
Day 14: Cycling to Floating Village & to Angkor Temples
Day 15: Fly to Pakse – Khong Islands
Day 16: Elephant ride at Phou Asa-Pakse
Day 17: Pakse – Boloven Plateau – Tadlo waterfall
Day 18: Tadlo waterfall – Pakse – Vientiane
Day 19: Vientiane – Luang Prabang
Day 20: Luang Prabang – Pak Ou Caves
Day 21: Luang Prabang – Departure