Indochina Tours – Your Reliable Indochina Tour Operator in Southeast Asia
Who We Are?
Indochina Tours (https://www.indochina.tours/ ) is a reputable company that specializes in customizing and creating tours to Vietnam, Laos, and Cambodia. Established and developed since 2008, we have been continuously expanding and affirming itself with the purpose of offering Indochina tours & travel services combining your value vacation to discover little by little more than one country in one trip.
With 12+ years of dedication to specially tailor-made tours for families, couples, friend travelers, we are proud to deliver you the best travel services to have memorable tours with a once-in-a-lifetime experience totally around your needs and budgets. Our dedicated team serves thousands of satisfied customers a year, we get 99% excellent reviews as well as winning TripAdvisor's certificate of excellence year on year.
Unlike travel companies and overseas tour operators that mostly just resell fixed tours, we work with you to create your very own unique trip. Every Indochina trip is designed to your interests, with 1:1 help from your own dedicated travel expert, every step of the way!
Our Mission is to Deliver You an Authentic and Hassle-free Indochina Vacation
We've got a story to tell…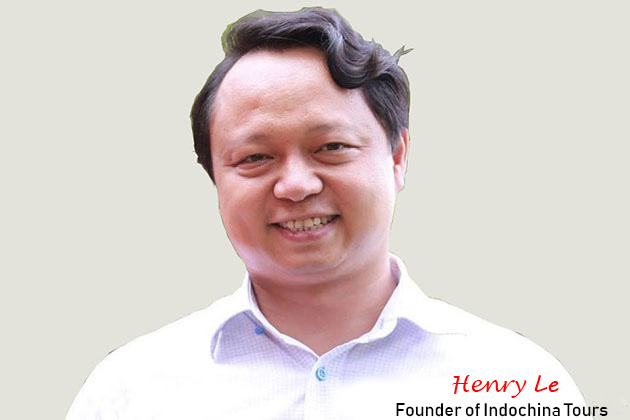 Our story began in the period of time back in 2008 when a young entrepreneur – Henry Le – a person with deep knowledge and astounding passion for tourism. He desires to share his experiences of traveling to Indochina with those looking for an authentic travel experience. Thus, he accompanies a group of like-minded local travel experts who built the website for the purpose of offering Indochina tour packages and travel services for visitors to discover multi countries in one trip. Indochina Tours serves a mission to provide fun-filled holidays throughout Vietnam, Cambodia, Laos. In the way of development, we have expanded to put Myanmar, Thailand, and beyond into one trip, but still offering excellent services with our dedicated and knowledgeable travel specialists, who will expertly craft a vacation especially for you. Therefore, if you are looking for a reliable travel agency that can create a customized journey that will exceed all of your expectations, please contact with dedicated Indochina Tours team.
Our Mission
To be A Reliable Online Travel Tour Operator
Indochina Tours provides travelers with all they need from travel service, car transfer, ticket, and much more. With the professional team who works 24 hours a day, 7 days a week. You can completely rely on us to be your best companion in every step of your way.
Customers' satisfaction is our first concern
After over 14 years working in the tourism industry, Indochina Tours' mission remains the same as we were when we established the company in 2008: to provide high-quality vacation at the most affordable price while giving each and every guest personalized attention.
So, to do this, we consistently recruit qualified staff and train them to offer our customers the best service. Our travel experts are known for their high attention to detail and quickly respond to any of your questions and concerns. Not just assisting you in the journey to Indochina, even in the next time when you want to plan for a trip to Asia, feel free to ask them how they've traveled lately, they will likely to show you tons of great advice.
Core Value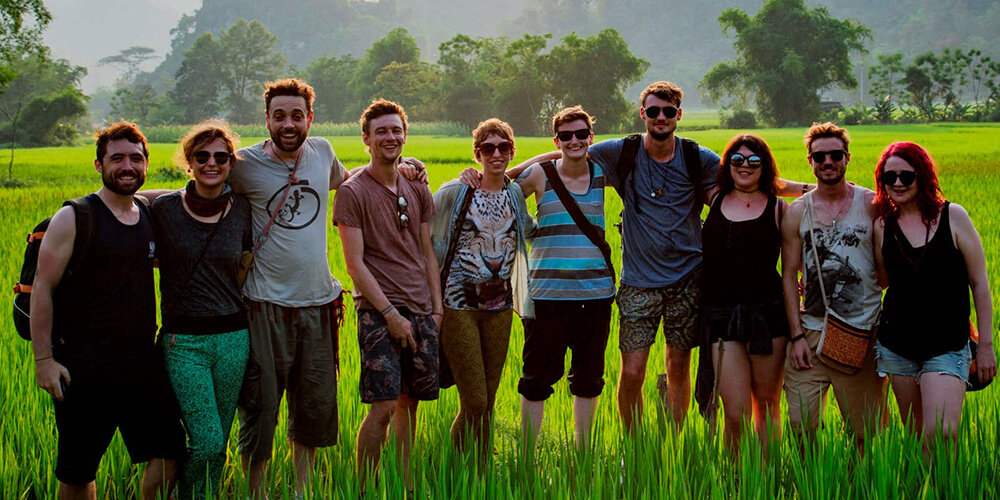 ☑ Business of Humanity
We are a business that promotes human-centered values to benefit our community, which is made up of our guests, our company employees, and our country.
☑ Reliability & Trustworthy 
We offer a reliable and quality product and deliver it. We will be consistent, from our first impression to the final delivery and will provide a truly valuable experience that is worth every penny you spend with us.
☑ Professionalism 
Each work assignment we perform is governed by a well-built procedure. We strive to improve ourselves every day to provide the highest level of services and professional behavior to our clients, suppliers, partners, and team members. We put a positive attitude to our work, and positive discipline for ourselves, in all kinds of relationships.
☑ Teamwork 
We emphasize trust among our team – so that each member is helpful and supportive of one another. Working individually we cannot reach our common goals, only as a team can we succeed. We know how to share the difficulties, enjoy success together, and always show up with a positive attitude. We are committed and accountable for positive results. We seek to make our work inspirational and to establish an active company culture.
☑ Respect Diversity 
We keep an open mind and listen well to our clients, partners, suppliers, team members. We respect each other's values and strive to maximize those individual values. That's how we broaden our diversity and enrich our minds to be able to provide the highest level of flexibility in dealing with clients, suppliers, and our team members.
What We Can Do For You?
Safety Commitment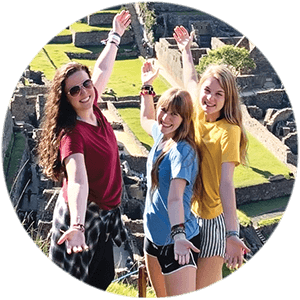 As a professional travel agency, we always ensure the safety of any tour group from small to big. Our Safety Management covers the following elements of your trip:
Tour guide/s: All of our tour guides are well trained and have tour guide licenses and based on the performance. We always arrange the most experienced tour guides for our clients.
Well-arranged Accommodations: All hotels or resorts will be well chosen and arranged in advance that meets your requirements, making a trip most comfortable.
Travel Insurance: We do not put Travel Insurance in our tour packages to Indochina. Insurance is compulsory when you travel with us
Pre-tour Inspection Visits: Since we build any tour Itineraries, our Indochina tour operator, as well as the travel advisor, must inspect all of the sites, restaurants, hotels… to make sure we offer the best available services to customers. In most cases, our tour operators are aware of all unexpected things that may arise during the trip
Services Confirmation Vouchers: For all of the services we provide we always issue the Services Confirmation Vouchers. In that voucher, we have listed clearly all the services bought by clients.
Flexibility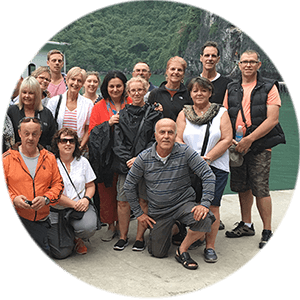 In all of our Indochina tours, vacation packages, and excursions or travel services for travelers on offers, you will find a selection of our best-selling tours in Indochina. Those Indochina tours were experienced by many of our customers and we also have very good feedback for those too. If you can't find any tours that suit you on our ready-made itineraries, please do not hesitate to contact us for a tailor-made tour program, as the holiday-maker experts; we customize and program to meet your unique needs to all parts of Indochina.
1-on-1 Travel Consultant Service
Your travel consultant will be at your service from the moment you enquire about a tour till your departure home. We strive to be passionate and professional to give your best travel services, so feel free to let us know any of your trip ideas.
Specialize Knowledge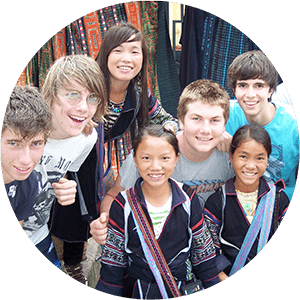 Our well-trained travel advisors have a lot of experience, knowledge, efficiency to enable us to provide you with the best possible advice, itinerary, information.
Easy Booking – High Value – No Hidden Cost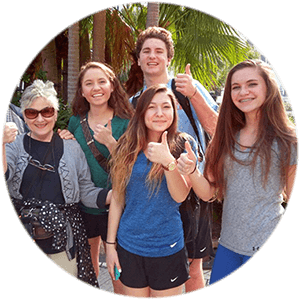 When you are satisfied with the itinerary, book with your specialist and pay the deposit. The payment process will be carried carefully with your specialist right after the booking. Keep in mind that the sooner you book, the better promotion you will receive! Our specialist will then assist you every step of the way until you finish your trip to Indochina with the most satisfaction. Throughout your journey, your specialist will continue to support you 24 hours working day. You can also contact us over the phone on a specific number at any time.
Outstanding Value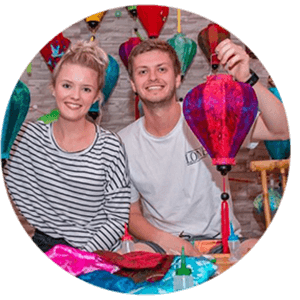 We have many long-established partnerships which ensure that the prices we offer are highly competitive, without compromising on quality and safety. We are big enough to have the power in buying good prices from our service providers, and we pass that to our clients. And we are small enough to offer great personal care.
Trusted Payments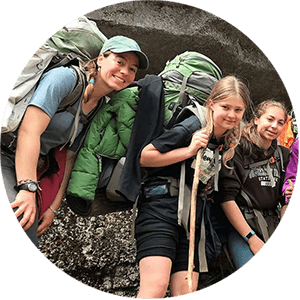 We offer 3 ways of payment options for you to choose from when making payment after you book your tour with us. You can pay with your credit card, Western Union, or One PAY to ensure that your bookings are always easy. We make sure that all the payment methods are secure standard, convenient, and safe. Have a glance at our Payment Guide.
Why Travel with Indochina Tours?
Local Tour Operator & Travel Agency
Running local offices in Vietnam, Laos, and Cambodia, Indochina Tour knows the region thoroughly, which allows us to provide you a better way to immerse in the local lifestyle, explore hidden corners and appreciate the nuances of this wonderful region. With over a decade of working in the tourism industry, we will work with you every step of the way until we achieve the perfect result: a personalized, life-changing holiday that becomes one of your favorite holiday memories.
Expert Guide 10+ Years' Experience
Our guides are versatile assistants that will enhance and enrich your holiday; they have you back while you enjoy our tour.
Selected Brand Hotels
Our professional-quality assurance team tests every bed, for we know that a sound sleep really makes lots of difference.
Best Tour Plans Designed by Real Insiders
We aim to give you perfect tours and vacation packages, with well-arranged schedules and highlight attractions all your way.

No Shopping Stop
We promise no tourist shops or factory stores to waste your time and money. All we need to do is enjoy a pure tour experience which is worth every coin that you spend.
No Hidden Cost
We say no with sneaky extra. Your package includes all daily meals, accommodations, entry fees to attractions, etc.
Affordable Price
We are absolutely confident in our tour prices, which are competitive and match the quotations. All inclusions and exclusions are extremely clear mentioned. There is always the price valid in our quotation has been sent.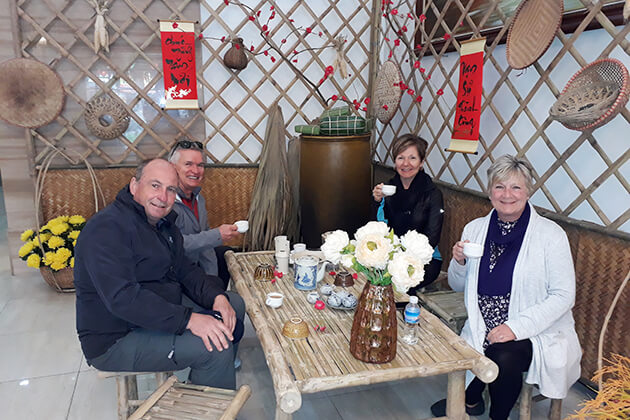 Travel With Indochina Tours, We Serve You Excellent Services

Guidance
At the heart of every trip is the friendly and experienced local guide showing you around and help you maximize your free time. We go insist on the most professional Tour Designers and Local Guides.

Personalization
We build free time into every vacation so you can unwind, eat, and explore the country your way. Whether you're big on history, art, music, or any other, we give you the freedom to truly personalize your trip.

Accommodation
After a day of enjoying an exhilarating excursion, you want to unwind at a clean, comfortable hotel. We always select hotels with the best guestroom (with a private bathroom), service, and food.

Meals
When it comes to meals, we strike a perfect balance. We include meals to save your time and money, yet leave free time so you can sample your destination gastronomic delights on your own.

Transportation
We offer wonderful transportation for a memorable trip. You will never have to worry about waiting for the driver too long.
We Don't Just Give out Single Words | Read What Our Clients Say About Us
Our team serves a lot of satisfied customers a year, winning TripAdvisor's certificate of excellence year on year. All of the customers are genuine in their own words.
"Our Indochina private tour was an amazing trip of a lifetime organized by Rebbeca and her team! Well organized, great guides, efficient with corresponding, wonderful itinerary without any hitches…." View more

"My boyfriend and I had a wonderful trip to Cambodia. I knew you guys via my friends who took a Cambodia trip last 5 months. We experienced new things, explored the majestic natural landscape, and immersed ourselves in the lives of Asians…" View more
Massage From Our Founder
"At Indochina Tour, our dedicated travel experts work exceptionally hard to provide clients with ultimate luxury, flexibility, and comfort during their vacation in Indochina. If there are any of the ready-made Indochina tour packages that do not suit your interests, feel free to contact us (without any commitment) and we will tailor-make the best Indochina vacation that deserves you most. The over 14 years of experience working in tourism has helped us a lot in the journey to be the leading Indochina Tour Operator and with this success, our team undertakes extensive programs in helping the community around us.
The world is out there and is yours to explore. Let Indochina Tours help you find out your once-in-a-lifetime trip while setting your foot on our precious planet!
Sincerely,
Henry– Founder of Indochina Tours."
 
At Indochina Tours, we guarantee you will not regret choosing INDOCHINA tour for your dream vacation!