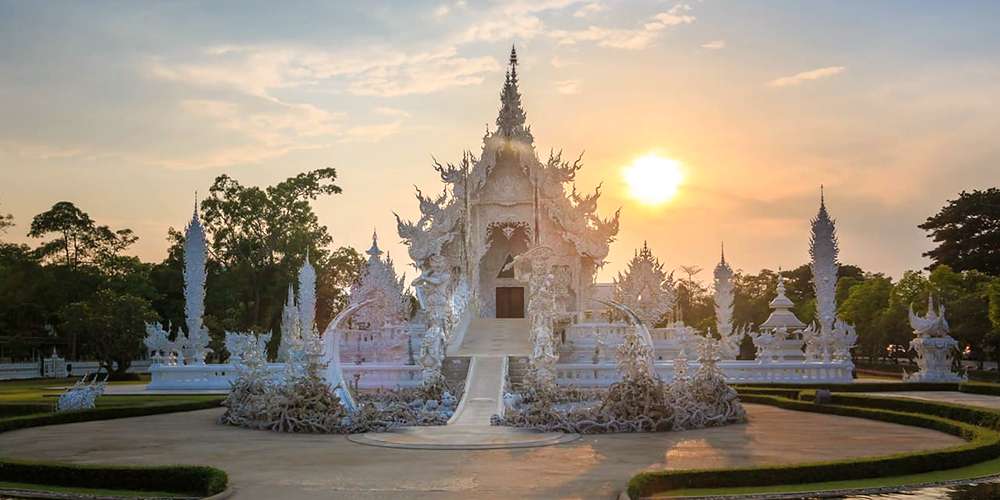 EXPERT LOCAL TOUR GUIDES

HAND-PICKED TOURS

CUSTOMIZED PRIVATE TRAVEL

Multi-Country Asia Tours | Southeast Asia Tours & Vacation Packages
Multi-Country Asia Tours are drawn to satisfy your concern about traveling to one paradise built up by the magical Creator – Southeast Asia with an inexpensive expense and an awesome experience. Southeast Asia tour packages have included everything you need, from outstanding destinations to optimal routes. Embark on our Indochina tour packages to get a chance via the enchanting places of Southeast Asia. A journey to Multi-Country Asia tour will reveal the charm of Vietnam, Laos, Cambodia, Thailand, Myanmar…
All in all, Multi-Country Southeast Asia Tours provides a fantastic melting pot of cultures, culinary treats, landscapes, and architectural wonders whether you are a first-time visitor or a seasoned Asian tourist, whether you are on an individualized custom journey or a quality escorted small group tour. Multi-Country Southeast Asia Tours below are thought up by our well-qualified team to confirm you get the best fascinating experience ever! If you cannot find a suitable Southeast Asia tour, please contact us so that we're able to handle your specific requirements, then tailor your trip to Southeast Asia.
Top Multi-Country Southeast Asia Tour Packages 2023 - 2024
Multi-Country Asia Tours | Southeast Asia Vacation Packages
Tour Route: Bangkok – Chiang Mai – Mandalay excursions to Amanpura, Ava and Sagaing – Inle – Indein – Bagan – Popa – Yangon – Hanoi – Halong Bay – Hue – Hoi An – Da Nang – Ho Chi Minh City – Siem Reap
Tour Highlights
Explore the long-established history of Bangkok through Grand Palace
Admire the amazing biggest Golden Buddha Statue in the world
Visit Myanmar-the country with incredible more than 2200 ancient temples and stupas
Explore Hoi An Ancient Town (UNESCO World Heritage Centre) and learn traditional methods for planting and watering organic vegetables
---
Best Things to Do & See in Multi- Country Asia Tours
Multi-Country Asia Tours offers a vast variety of options for tourists who are looking for destinations that are rich in culture and history. Its diverse landscapes, climate, and numerous tourist attractions make it difficult to select Southeast Asia tours and explore this fascinating part of the world. Consider the recommended attractions to have an authentic multi-country experience in Southeast Asia at its best.
Top 12 Attractions for Multi- Country Asia Tour Packages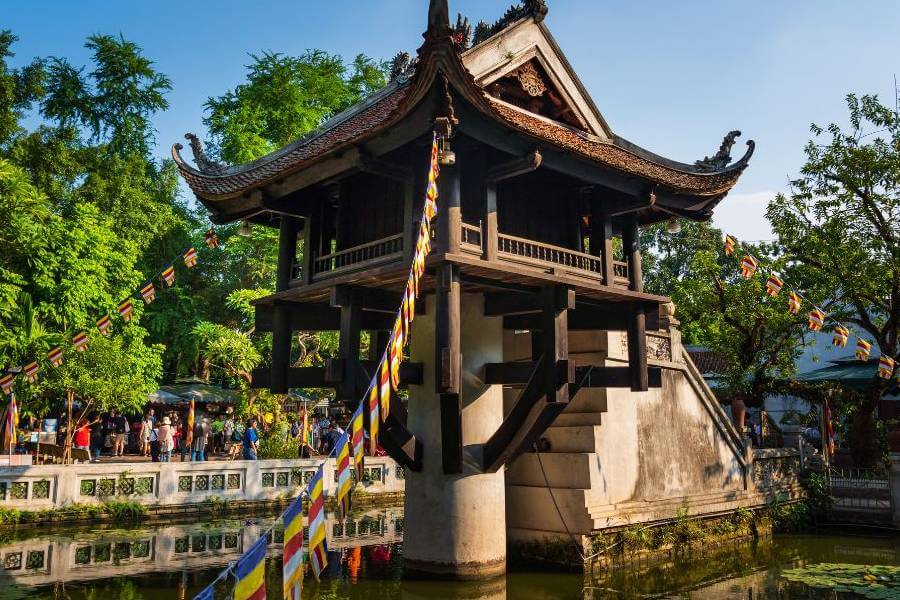 Hanoi, Vietnam - The Capital of 1000 Years Old
Hanoi, the capital city of Vietnam, is well-known for its rich culture of Southeast Asian, Chinese and French influences. Located on the bank of the Red River, Hanoi is one of the most ancient cities in Southeast Asia. It is the majestic city which encompasses a vast array of unique architectures, flourishing arts as well as panoramic scenes of more than two dozen lakes and thousands of buildings in the French colonial period. Sometimes it is dubbed as the "Paris of the East" for its French influences. A visit to Hanoi cannot be missed in your Multi-Country Asia tour package.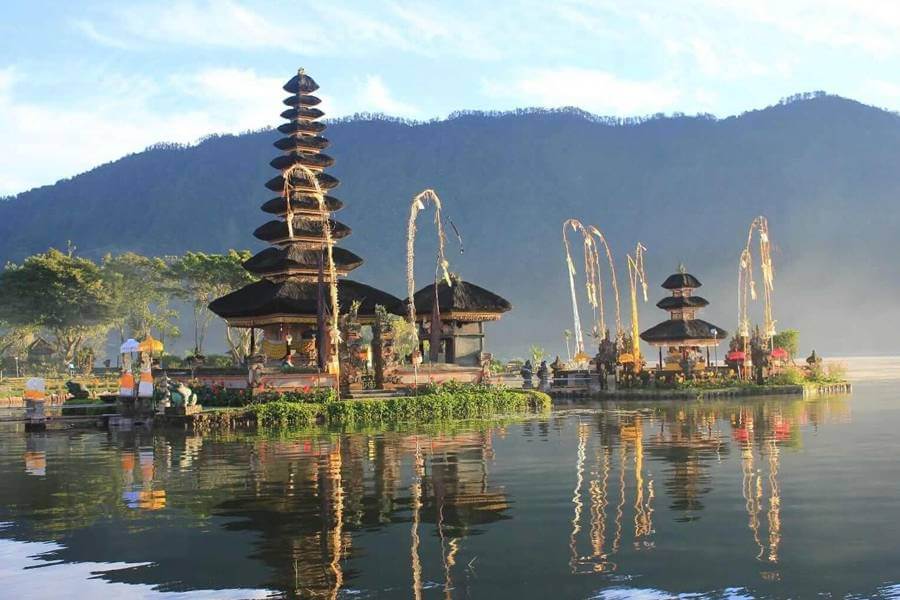 Bali, Indonesia - the Gorgeous Pearl among Thousand Islets
Famous for its beautiful volcanic mountains, forests, iconic rice paddies, beaches, and coral reefs, Bali is an Indonesian island attracting tourists when traveling to Southeast Asia. The island is home to numerous religious tourist sites such as cliffside Uluwatu Temple. Irrespective of what time of the year it is, this places continues to look like a tropical paradise, offering utmost luxury and comfort to its travelers in the lap of nature. So, if you are planning a blissful beach vacation in Southeast Asia, consider Bali as part of your itinerary through our Multi-Country Asia tour packages.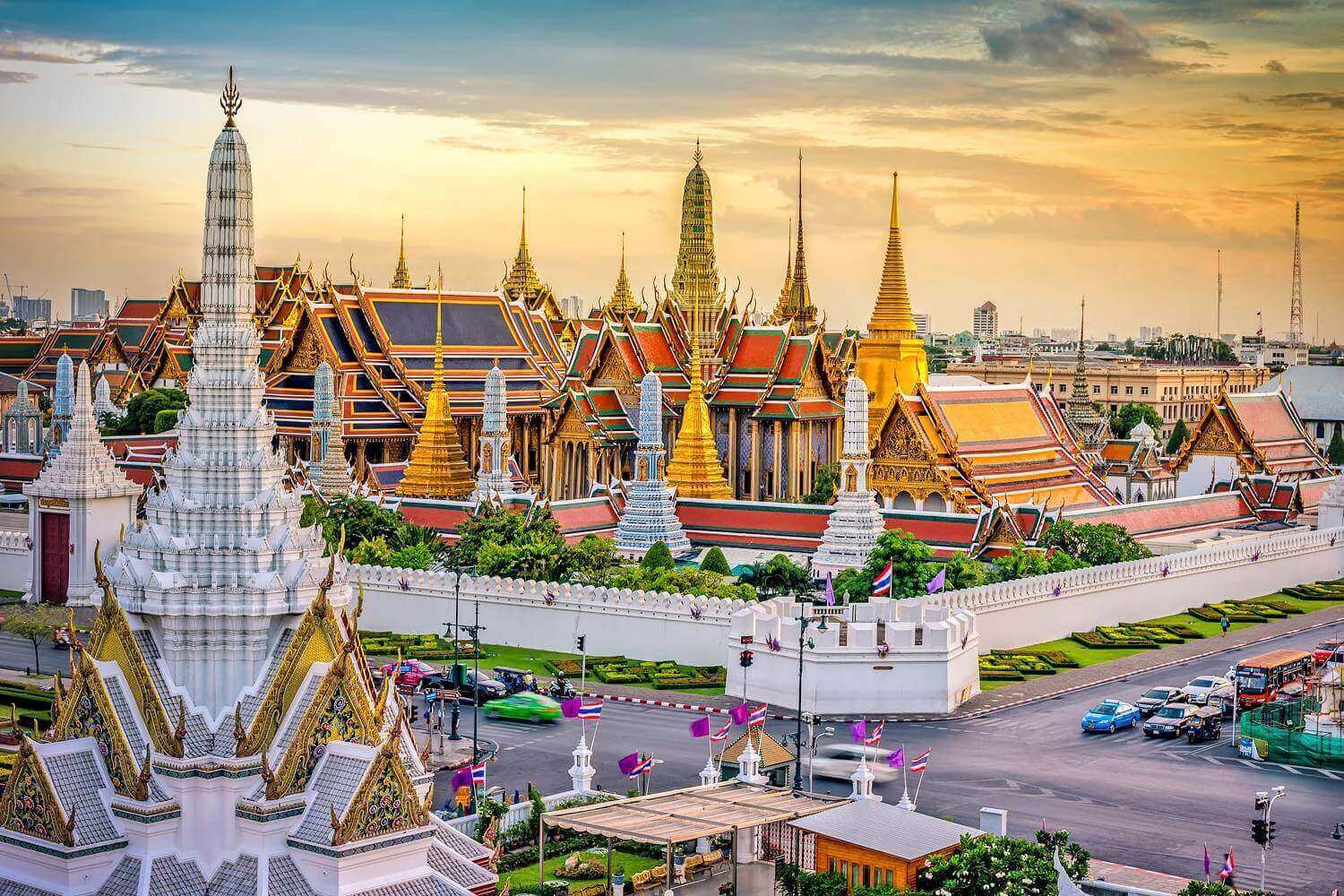 Bangkok, Thailand - The Land of Golden Temples
Bangkok, the capital city of Thailand, is a large city known for ornate and vibrant street life. The city is full of exquisitely which decorated Buddhist temples such as Rattanakos in the royal district, opulent Grand Palace and its sacred Wat Phra Kaew Temple. With a Multi-Country Asia tour package, you can marvel at the gleaming temples, catch a tuk-tuk along the bustling Chinatown or take a longtail boat through floating markets. Besides, the cuisine is another Bangkok highlight, from local dishes served at humble street stalls to haute cuisine at romantic rooftop restaurants, making the unique culture of this charming city. Also, the city is also well-known for its dynamic and lovely nightlife.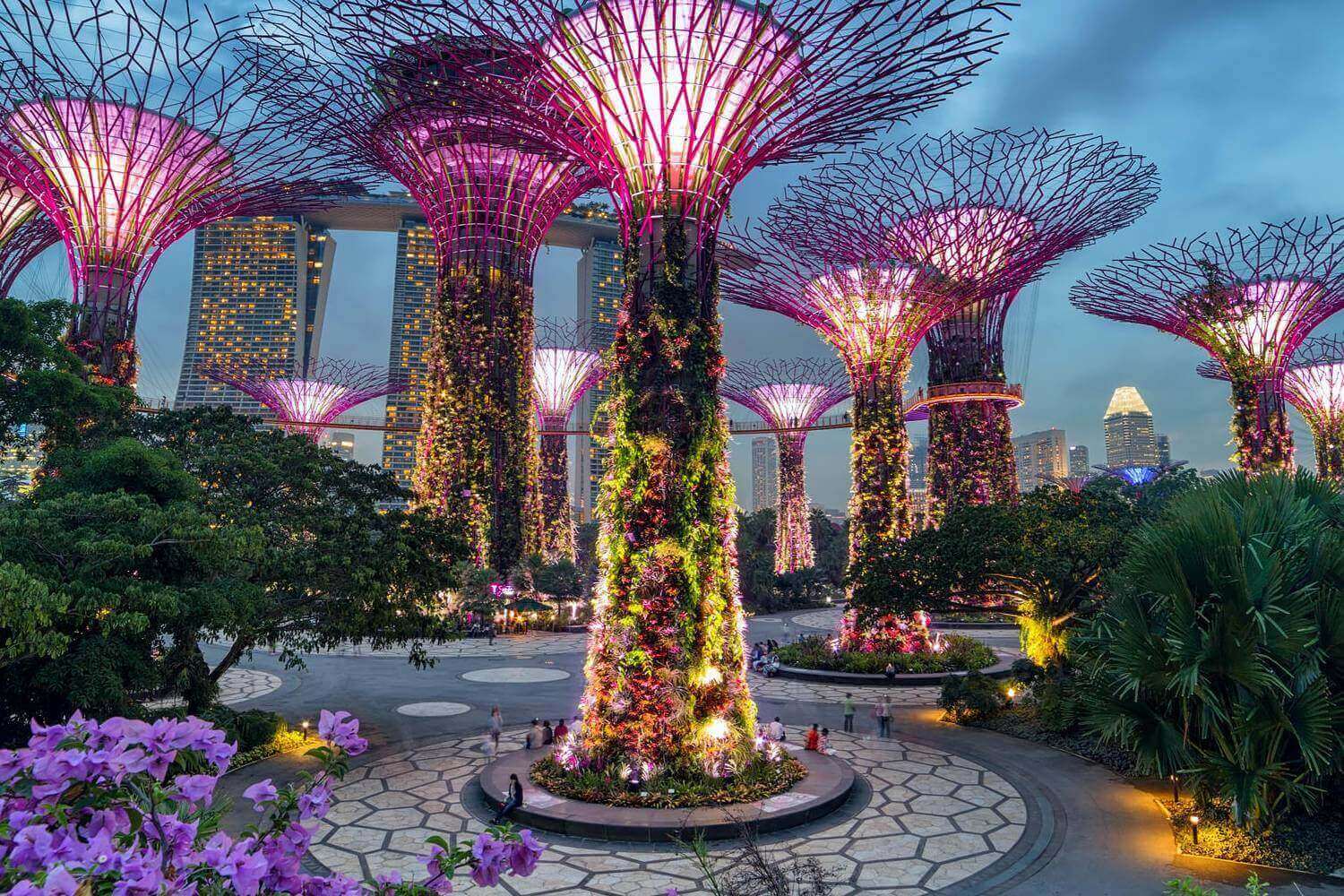 Gardens by the Bay, Singapore
Another must-visit place in Southeast Asia tour packages and also an integral part of Singapore's City in a Garden is Gardens by the Bay which spans an area of 250 acres of reclaimed land and is located at the heart of Singapore's new downtown – Marina Bay. It consists of three wonderful waterfront gardens – Bay South, Bay East, and Bay Central that showcases a wide range of horticulture and garden artistry and offers stunning waterfront views. This multi-award winning horticulture Gardens by the Bay in Singapore is a classic attraction and a place of one of the Singapore's top destinations in a floral wonderland. Explore this enchanting oasis as part of our Multi-Country Asia tour packages and discover the beauty of Singapore's Gardens by the Bay.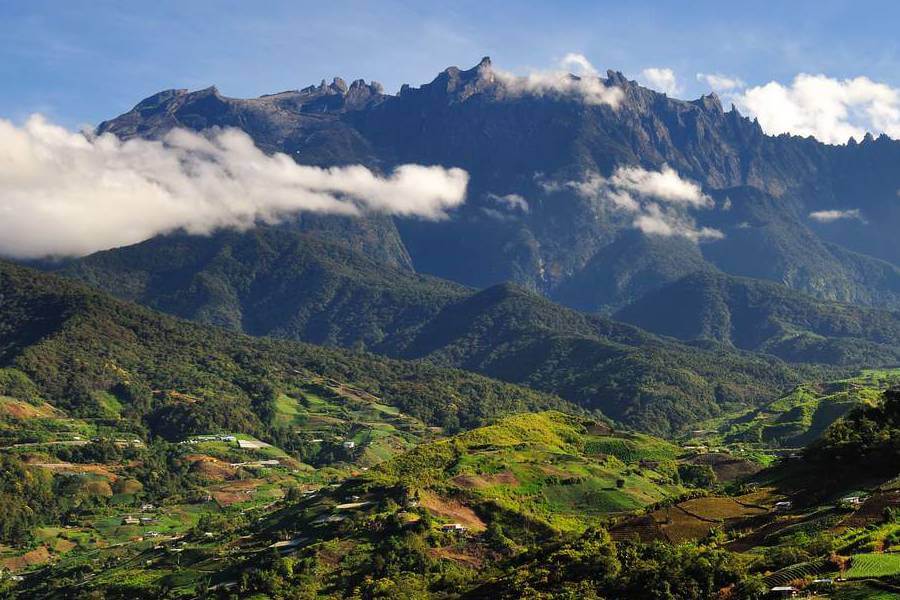 The Majestic Nature in Mount Kinabalu, Malaysia
Standing majestically at 4,101 m above the sea level, Mount Kinabalu is the highest mountain range of Sabah, Malaysia. It is the most dramatic feature and also the 20th most prominent mountain in the world. This site is well-known worldwide for its tremendous botanical and biological species with plants of Himalayan, Australian, and Indo-Malayan origin that features 5,000 to 6,000 species of plants, 326 species of birds, and over 100 mammalian species. It is considered one of the safest and most conquerable peaks in the world. Mount Kinabalu is considered one of the safest and most conquerable peaks in the world, and it's a must-visit attraction during your Multi-Country Asia tour package.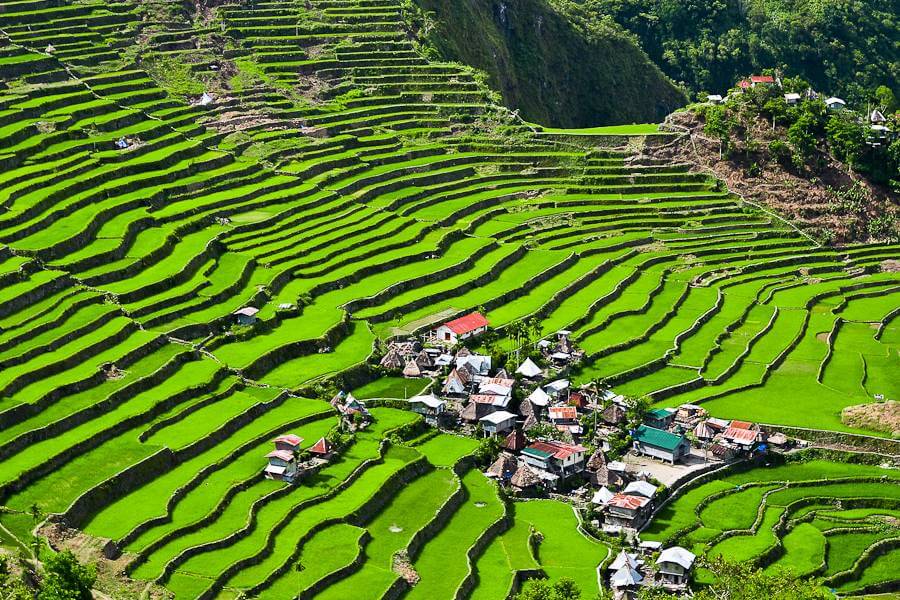 Ifugao Rice Terraces, Philippines - The Man Made Exotic Scene
Considered should-not-miss destination in any Southeast Asia tour packages, the ancient Ifugao Rice terraces show you the iconic example of sustainable agriculture with traditional techniques. The mountains of Ifugao province in the Philipines have been cultivated for more than 2000 years forming an endless series of terraced fields that climb thousands of feet. Inscribed on the UNESCO World Heritage List in 1995, it is the first-ever property to be in the cultural landscape category of the World Heritage List. The Ifugao Rice Terraces, epitomize the remarkable capacity of human culture in order to adapt to new social and climate pressures that enhance the natural beauty as well.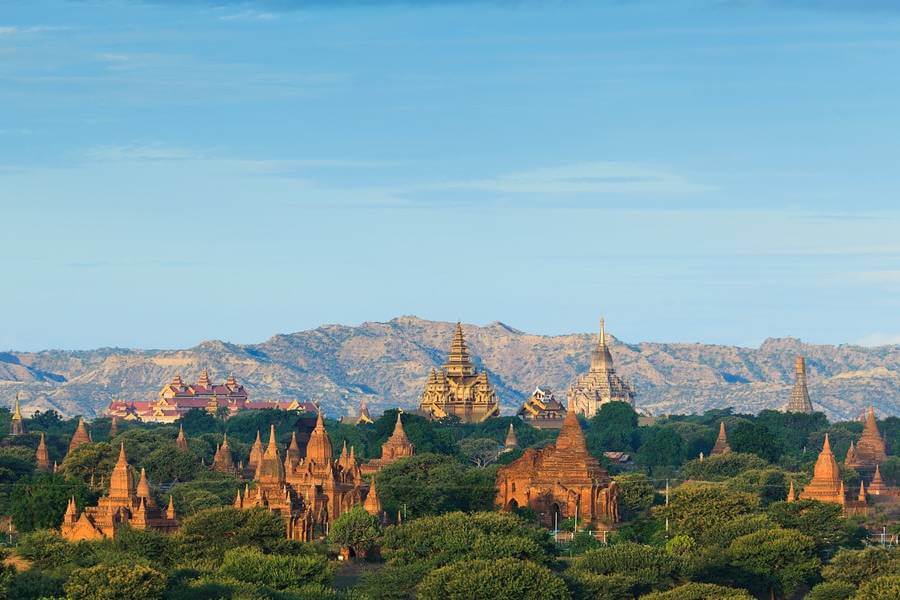 Marvelous Temples at Bagan, Myanmar
Bagan in Bruma (Myanmar) is one of the most significant beautiful world heritage sites in Southeast Asia. It encompasses more than thousands of temples that are spread across Bagan. Additionally, almost 2,200 majestic ancient monuments in this wonderful land make Bagan as one of the densest concentrations of temples and pagodas in the world that attracts millions of tourists every year. Visitors can witness locals and monks practicing their daily rituals and meditations, offering a unique insight into the spiritual traditions of Myanmar. A visit to Bagan is a perfect opportunity to experience the beauty and culture of Myanmar, making it a must-see destination for any Multi-Country Asia tour package.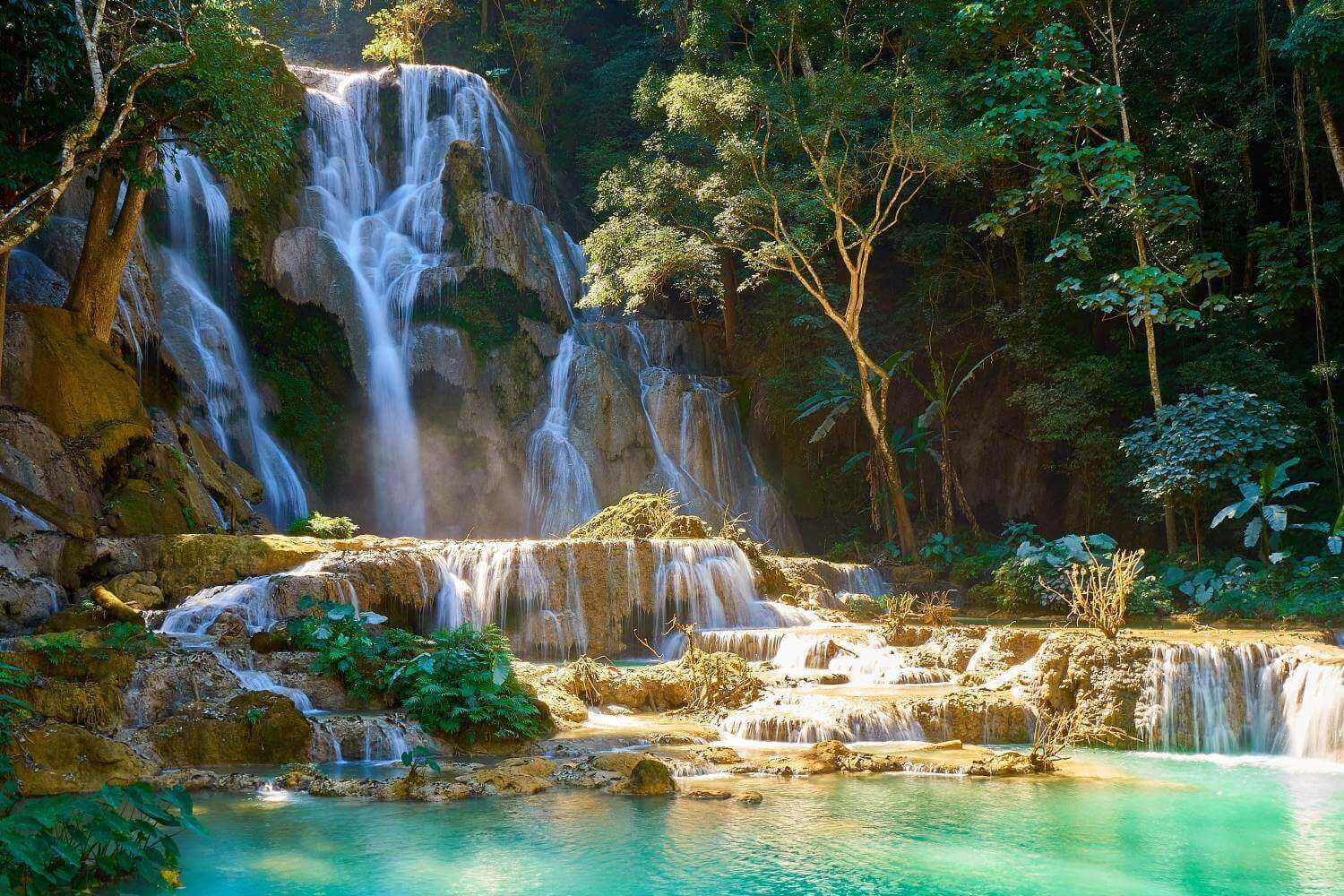 Luang Prabang, Laos - The City of History & Buddhism
Luang Prabang, the ancient capital city of Luang Prabang Province in northern Laos, offers a delightful mix of exquisite temples and French colonial buildings that host numerous great places to relax such as cafes, restaurants, bars, and shops. If your Southeast Asia tour package stops at Laos, you should not miss the chance to discover numerous Buddhist temples including the gilded Wat Xieng Thong, and Wat Mai, etc. Luang Prabang means "the city of the Golden Buddha" and has Phra Bang, an 83cm statue which is believed to be the source of the city's protection since the 14th century. The city is also famous for its unique and remarkably well preserved architectural structures including most from the French colonial influences.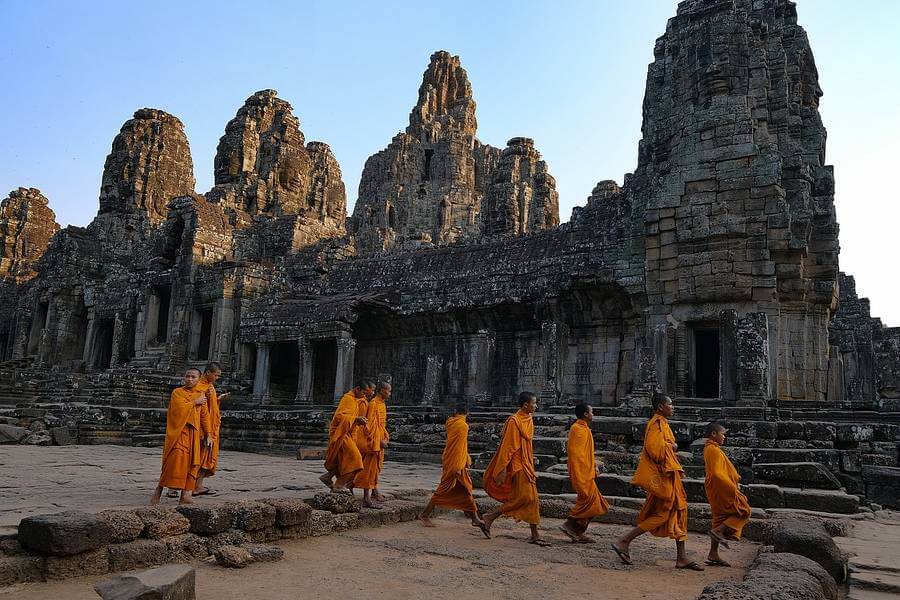 Angkor Archaeological Park, Cambodia
A tour of Angkor Archaeological Park is a highlight of any Southeast Asia tour, offering an incredible opportunity to explore one of the world's greatest ancient wonders. The park's iconic temples and ruins, including the massive Angkor Wat, provide a glimpse into the rich history and culture of the Khmer Empire. Beyond the temples, visitors can also immerse themselves in the local culture by trying traditional Khmer cuisine, attending a dance performance, or visiting a local market. A Multi-Country Asia tour package that includes Angkor Archaeological Park in Siem Reap, Cambodia, is a fantastic way to experience the diversity and beauty of this region, offering a once-in-a-lifetime travel experience.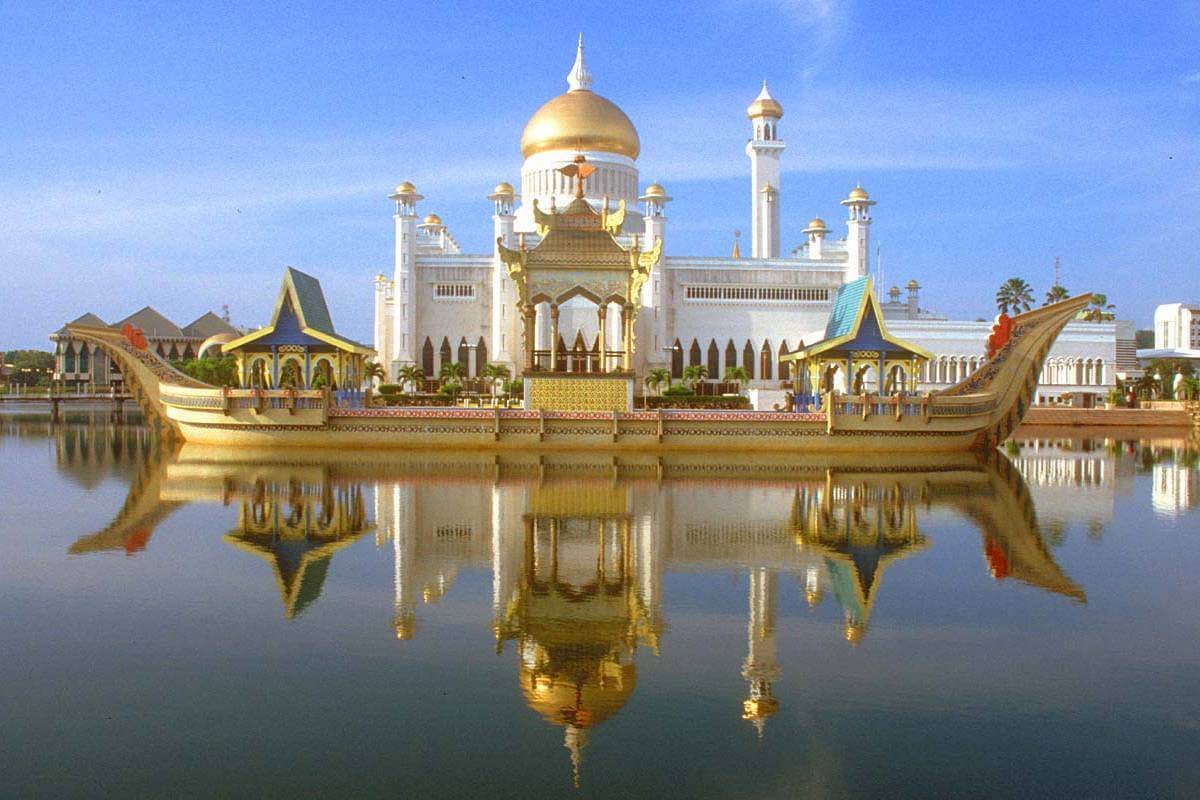 Omar Ali Saifuddien Mosque, Brunei
Considered one of the best places to visit in Southeast Asia tour packages, Omar Ali Saifuddien Mosque is a majestic mosque situated in Bandar Seri Begawan, the capital city of the Sultanate of Brunei. It is a major historical site, and a famous attraction of Brunei, named after Omar Ali Saifuddien III, the 28th Sultan of Brunei. This gorgeous structure at Bandar Seri Begawan, Brunei, Negara, Darussalam has marble minarets and golden domes, a courtyard and surrounded by a variety of floral gardens. The most outstanding feature of the mosque is the main dome which is covering with pure gold. It stands 52m high and can be seen from virtually anywhere in Bandar Seri Begawan.
Komodo Island, Indonesia
Komodo Island in Indonesia is a must-see destination in Southeast Asia, known for its stunning natural beauty, unique wildlife, and rich cultural heritage. Visitors can take guided tours of the island, go snorkeling or diving, and explore the local culture of the Komodo people. Including Komodo Island in your Multi-Country Asia tour packages is definitely worth it for those seeking an adventure and a memorable experience. Komodo Island is also a popular spot for eco-tourism, where visitors can learn about conservation efforts to protect the endangered Komodo dragons and their natural habitats. With its white sand beaches, clear waters, and lush forests, Komodo Island offers a perfect escape from the bustling cities of Southeast Asia.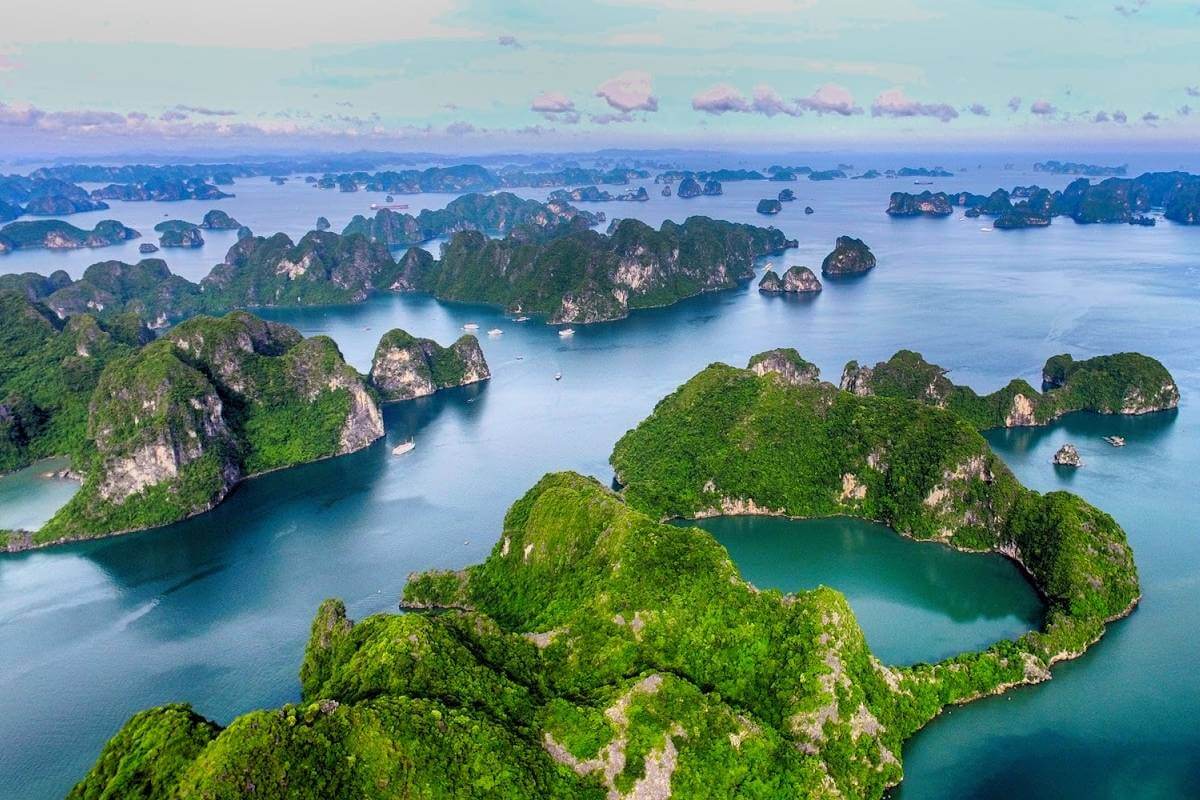 Halong Bay, Vietnam - Magnificent Limestone Karsts and Islands
Halong Bay is a must-see destination in Vietnam, located in the northern part of the country. Known for its stunning natural beauty, Halong Bay features thousands of limestone cliffs and islands rising out of the emerald-green waters of the Gulf of Tonkin. Visitors can take a cruise through the bay, go kayaking or swimming, and explore the many caves and grottoes hidden within the cliffs. Halong Bay is definitely worth visiting during Multi-Country Asia tour packages as it offers a unique and breathtaking experience for travelers. With its stunning landscapes, rich cultural heritage, and delicious cuisine, Halong Bay is a destination that should not be missed.
Essential Weather Facts for a Smooth Multi-Country Southeast Asia Tour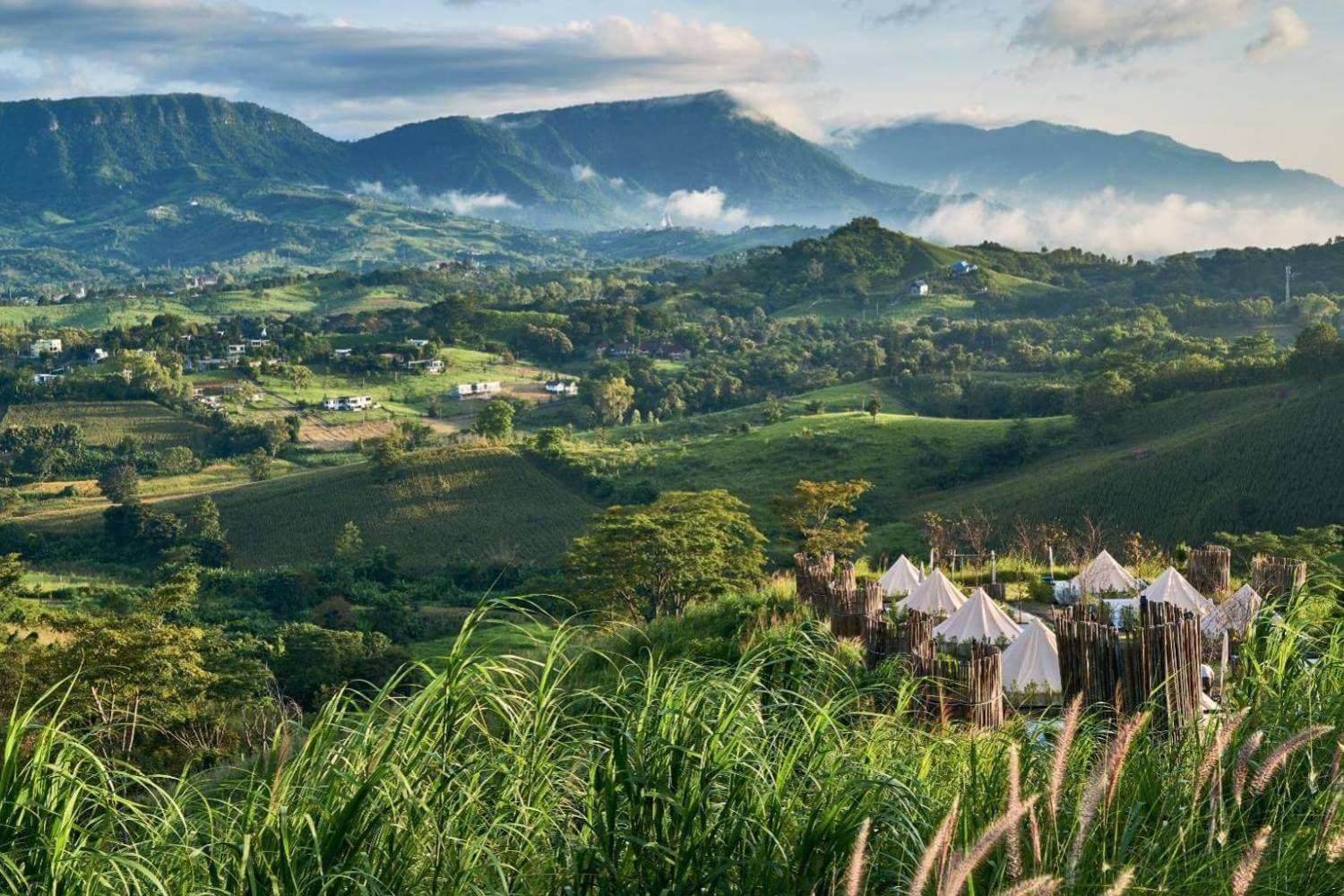 Although nature does not often follow the rules, it is possible to predict the weather in Southeast Asia. Most destinations in Southeast Asia experience two distinct seasons: dry and rainy. However, patterns vary wildly even within the same country. Whether planning a weeklong beach holiday or a trekking tour around the region, it's useful to know what weather to expect. The time from November to February is generally the best to visit Southeast Asia when drier, cooler weather prevails. Hot and humid weather commonly characterizes Southeast Asia, which lies within the Tropics close to the Equator. The average temperatures for the region hover around 80 degrees Fahrenheit year-round. The hottest season is from March to June with temperatures of over 36oC. Wet monsoon rains fall from June to October in most countries, making it difficult to dive, soft, hike or sunbathe. There are exceptions, however, Malaysia and Indonesia offer their dry seasons from April to October.
The Best Time to Visit Southeast Asia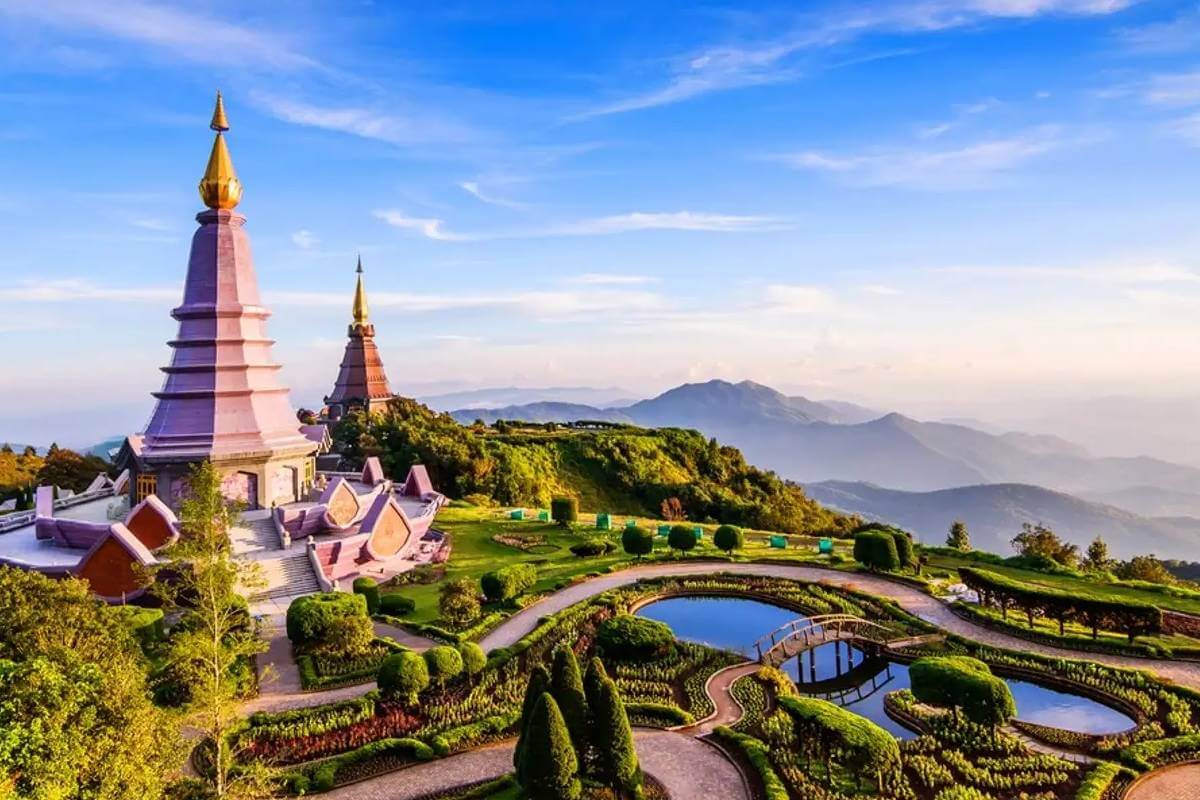 Dry Season (November to February)
November through February is considered the best time to visit Southeast Asia as the weather is dry and cool. The mountains get surrounded by chilly air and the average temperature ranges from 20 degrees Celsius to 30 degrees Celsius. If you visit Thailand, you can expect rains between these months. Visiting Chiang Mai this time will certainly be the best experience for you. Boracay, Philippines is an island which is difficult to access due to the rough waves of the sea that surround it. January and February are the best months to come here as the waves are comparatively calm Also, you will see a little more rain in Singapore between the months of November and January. For those who really love rain, Singapore is the best this time. In addition, the best time to visit Vietnam is from December to February because of the cool and pleasant temperature. You will also get some good deals on stay and food this time making it the most reasonable season to visit Southeast Asia, and do not miss to sample street foods in Vietnam!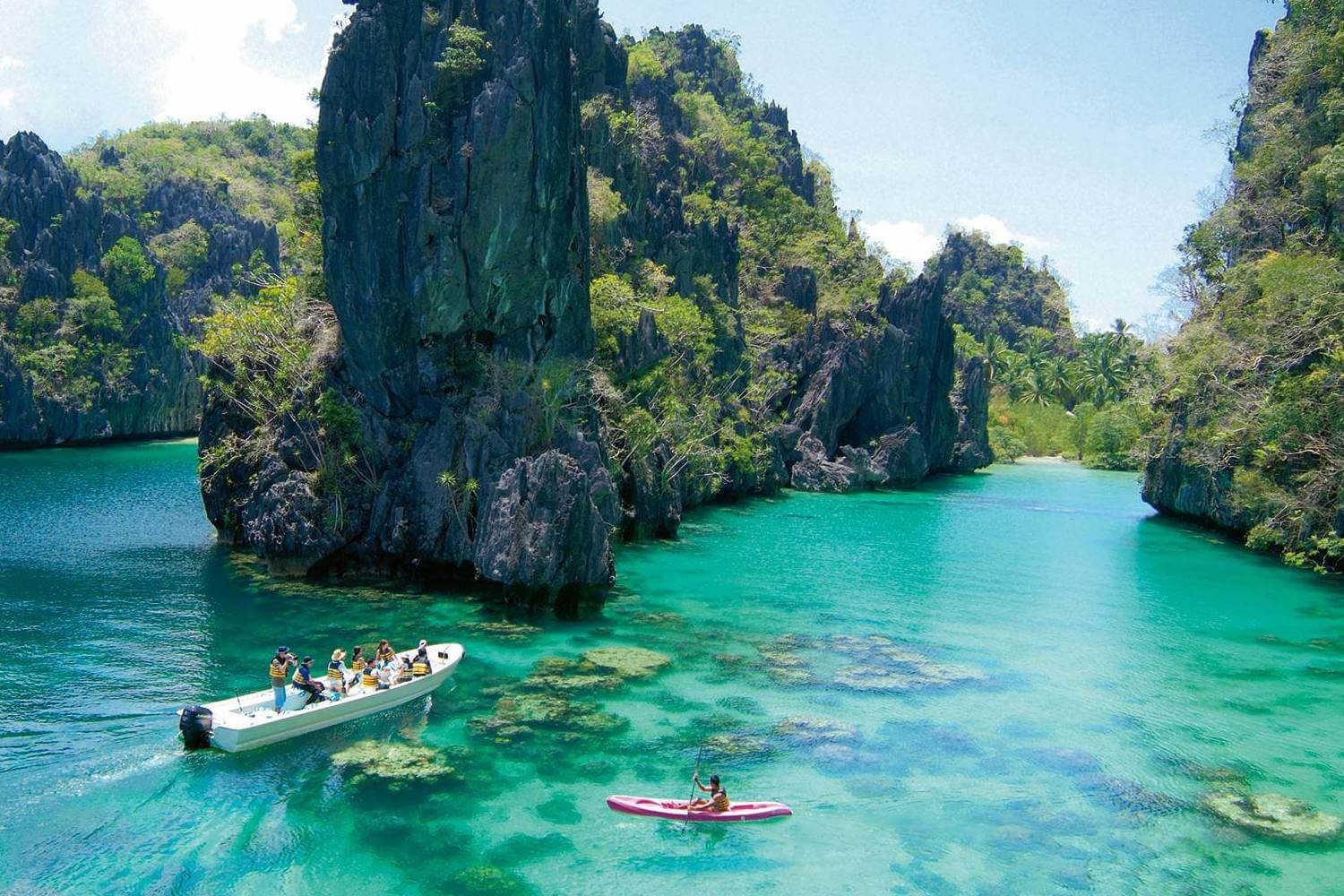 Hot Season (March to May)
Monsoon season in Southeast Asia comes with many beautiful surprises. It brings fascinating experience for tourists when coming to Vietnam, Cambodia, and Thailand this time. June and October is the time of rains and drizzling here and the entire region cools down within first few showers and people take a sigh of relief. The monsoon is often called "Southwest monsoon" as the winds from the west brings gentle showers over the equatorial sea. The wet season highly varies in different parts of Thailand. While in some parts there is a little rain, some parts see heavy rainfall. The countries of Myanmar and Laos see shorter rains comparatively. The capital of Hanoi and Halong Bay in Vietnam are best destinations to soak up in the high amount of rain. The canvas of Southeast Asia during this time is painted with lush paddy fields and tropical jungles. However, in addition to the seasons, the best time to visit Southeast Asia also depends on many other factors including price, crowd, and special events and festivals.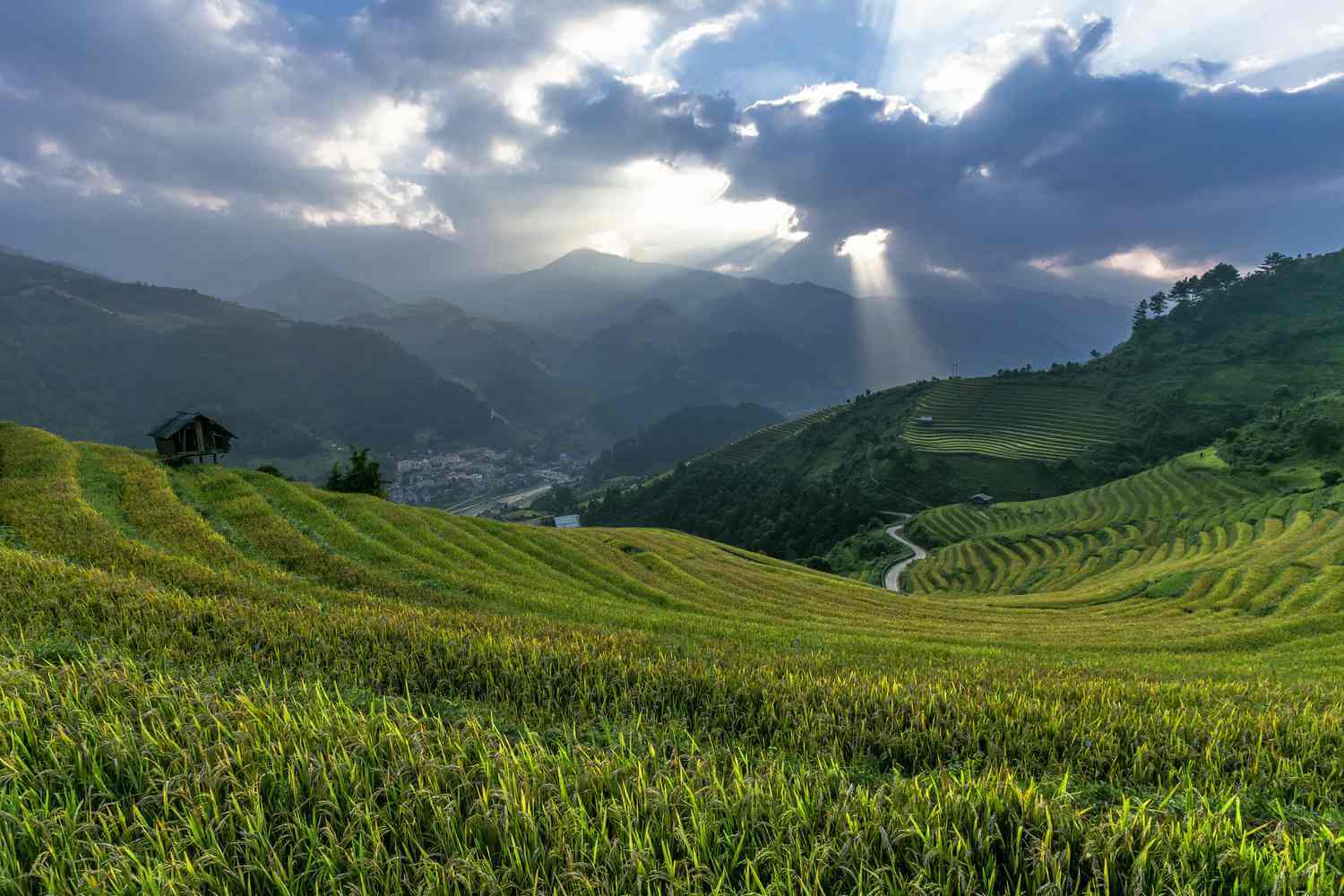 Rainy Season (June to October)
In general, the hottest time of year in most of the countries is from March to May. The average temperature, especially weather here in February and March, rises above 40 degrees Celsius. Even though traveling to Southeast Asia becomes a little difficult this time as many people have a problem with the scorching heat. This part of the earth is close to the equator and therefore it gets warmer during the summer. However, some people prefer to experience the bright sunshine. Although the day is sunny, the nights come with a magical calm and make the atmosphere absolutely relaxing. In Thailand, the rainfall is scarce, but you will see the hailstorms. In Cambodia, the months of February and March are relatively comfortable. This is an ideal time to visit the Angkor Temple. You also can witness little rain in Laos. Through the months of April and May, the central coast of Vietnam has perfect beach weather that can be best described by its blue skies, ver-so-gentle sea breeze, and beautiful surfs.
Transportation in Southeast Asia
Travel in Southeast Asia is always an amazing adventure. Learning to dance to the rhythm of the chaos is part of the allure attracting a lot of tourists. One of the pleasant surprises for visitors within this region is the ease of public transportation and the affordability of getting around.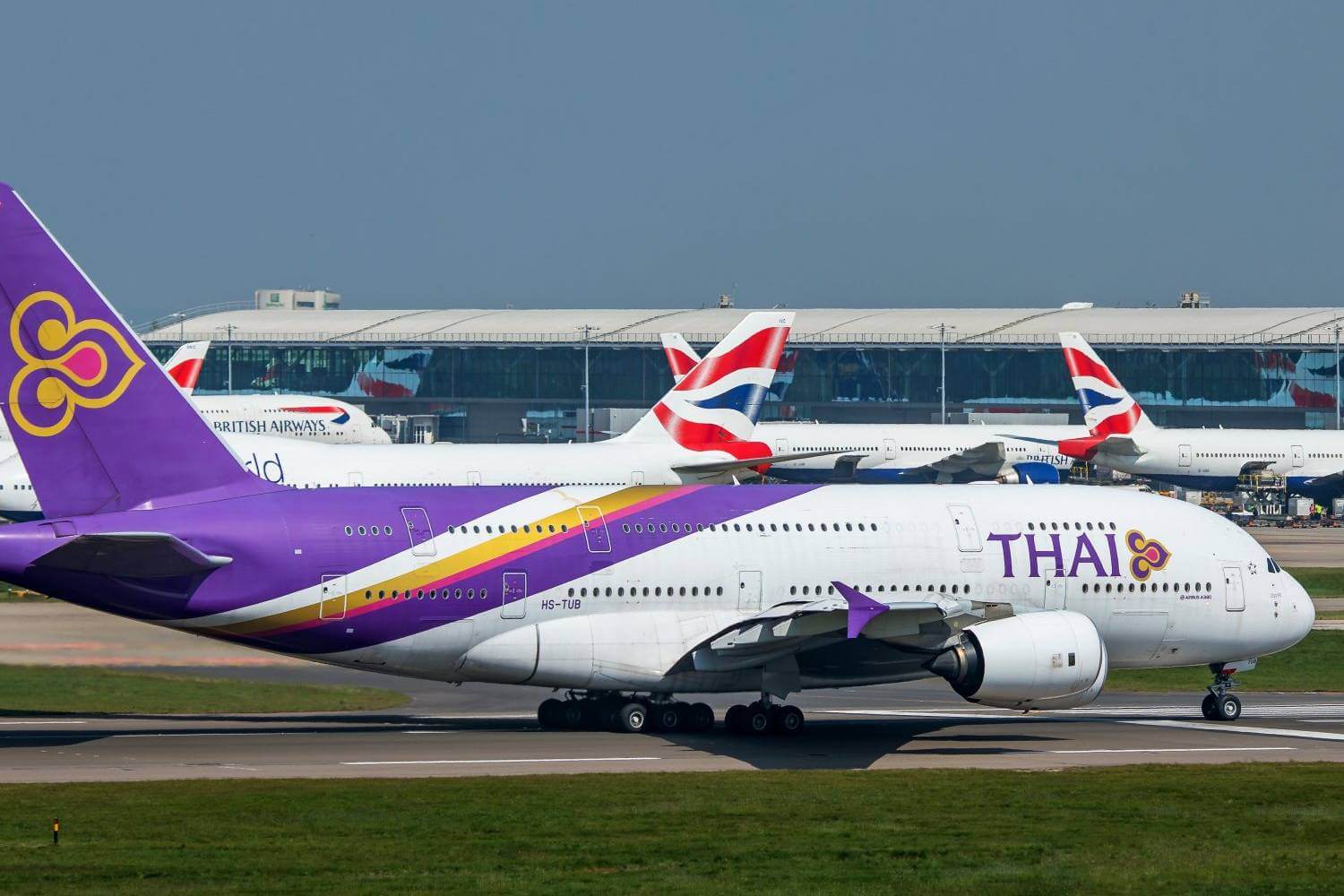 Local & International Airlines
The planes in this region will quickly become your best friends. They're easily the cheapest and most convenient way to get both to, and around Southeast Asia, particularly if you are on a tight schedule. Keep in mind that flights are not restricted to capital cities, and maybe more convenient if you are willing to be flexible with your destination and dates of arrival/departure. Try checking flights to Thailand through Chiang Mai, Chiang Rai or Phuket, for instance, instead of through Bangkok. You also take roundabout routes to access certain destinations such as Laos which can't be accessed by air from outside Asia. Most tourists choose to fly there from Bangkok, Thailand. It is possible to access Laos overland, but it's not always a quick or comfortable journey.
Trains in Southeast Asia
Train travel is a popular means of Southeast Asia transport, but comfort, service, and price vary greatly by country, and sometimes by region within a country. Train service tends to be limited and can be more expensive than traveling by bus. However, there are many places that trains don't service at all. Thailand has the best network in Southeast Asia and there are often direct routes between major cities. Traveling by train can be faster than taking the bus, and is even faster than flying sometimes. Remember to check out appropriate trains routes before you go to see if you choose to travel by train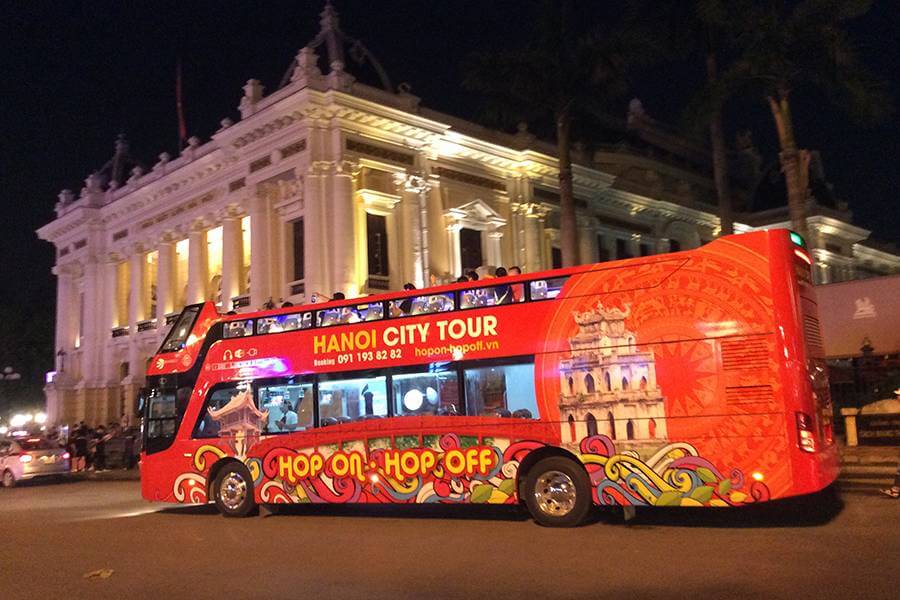 Buses in Southeast Asia
Most holiday-makers and backpackers to Southeast Asia travel by bus, taking advantage of the low cost and ease of booking. It's is possible to play your trip by ear instead of planning your flights weeks in advance. However, traveling by bus can be an adventure, and it's is important that you know how to be flexible with your plans. Buses can arrive late or take longer on the road than you have planned before. Breakdowns are also quite common, and speed is sometimes limited due to suggestions.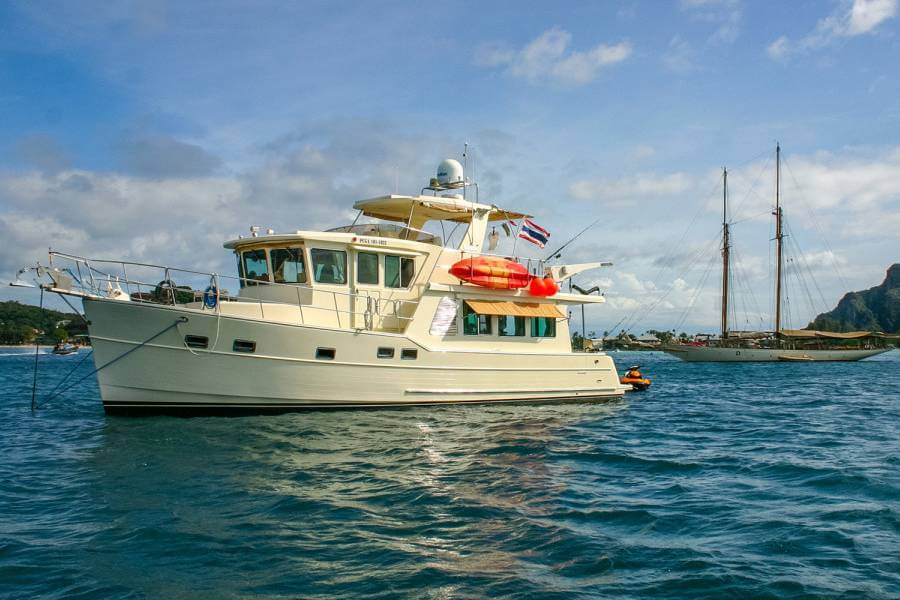 Boats in Southeast Asia
Almost every country in Southeast Asia has some form of water transport, from narrow speedboats that zip along the Mekong River through Vietnam, Laos, and Cambodia to longtail boats in Thailand. Also, ferries are a popular way to get from island to island within Indonesia, and you can easily charter a Thai fishing boat to take you out snorkeling on the nearest reef. For a truly local experience, skip the cruises and look for a local guide to take you boating for the day or motor you up to the river to the hidden local treasure.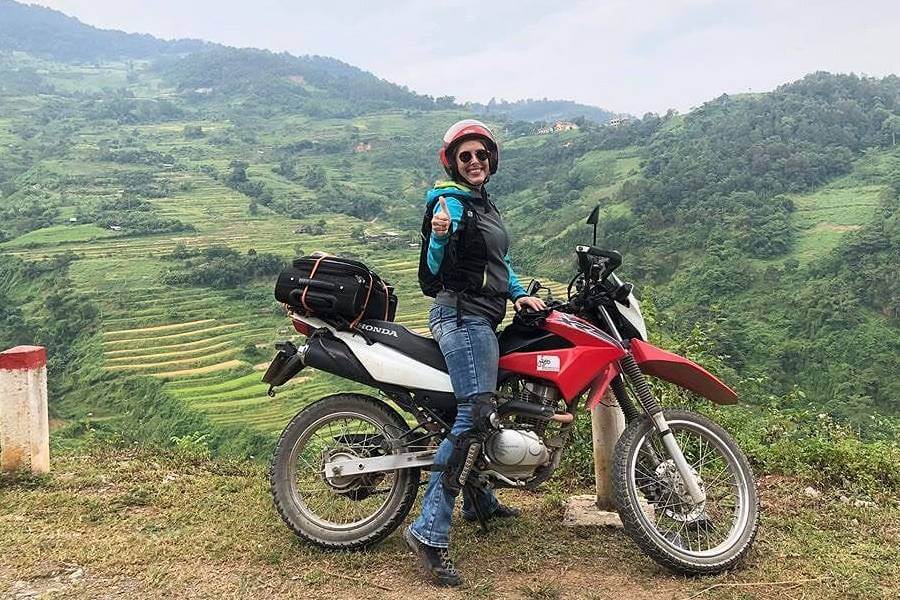 Rent Your Own Wheels
It's possible to hire a motorbike, car, or bicycle for your travel in Southeast Asia. Most locals rely on mopeds or motorbikes to get around, so renting one is easily accessible. Whether you are renting a car or a bike, however, be sure you understand the liability situation in the country you are in, and that you have the experience necessary to cope with the numerous different. In particular, if you are in the country driving on the opposite side of the from what you are accustomed to. For example, Thailand is a left-hand drive while Vietnam, Cambodia, and Laos are right-hand.
Useful Travel Tips for Your Multi-Country Asia Tours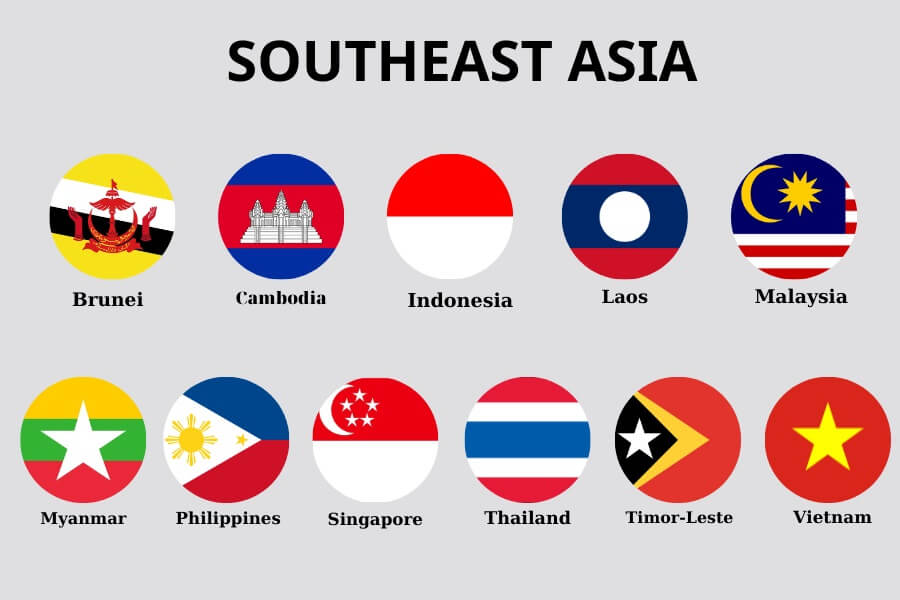 Pick Specific Countries or Cities & Stick to them
Instead of tempting to visit many countries and cities on a single Southeast Asia tour, it's extremely worthwhile to slow down and dig into the culture of a single country and/or just a handful of places, rather than exhausting yourself by hopping all over destinations in this region.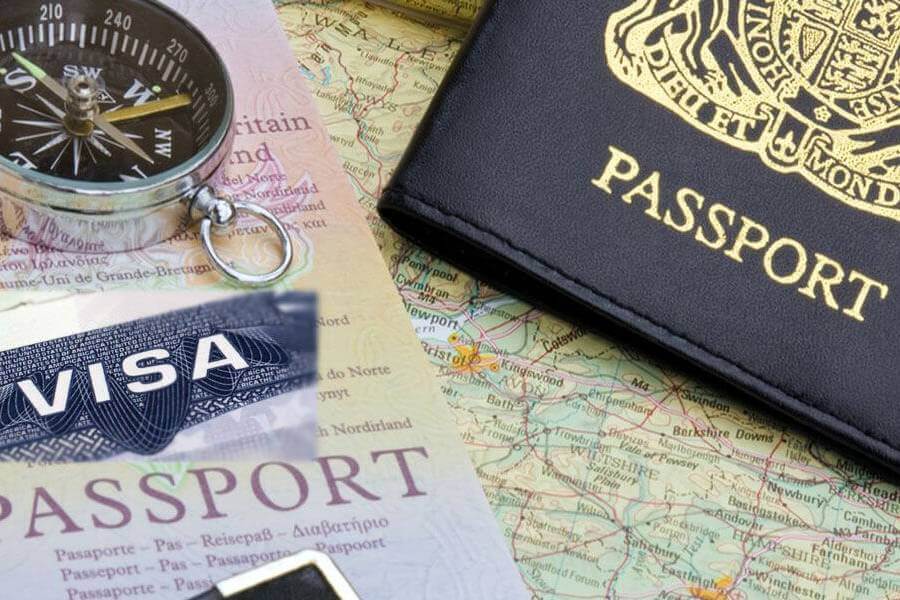 Check Visa Requirements & Prepare Other Necessary Procedures
Almost every country of Southeast Asia requires your visa upon you arrive, however, the requirements seem to be constantly changing. Thus check for visa's requirements in your chosen destination to prepare well for your Southeast Asia tour.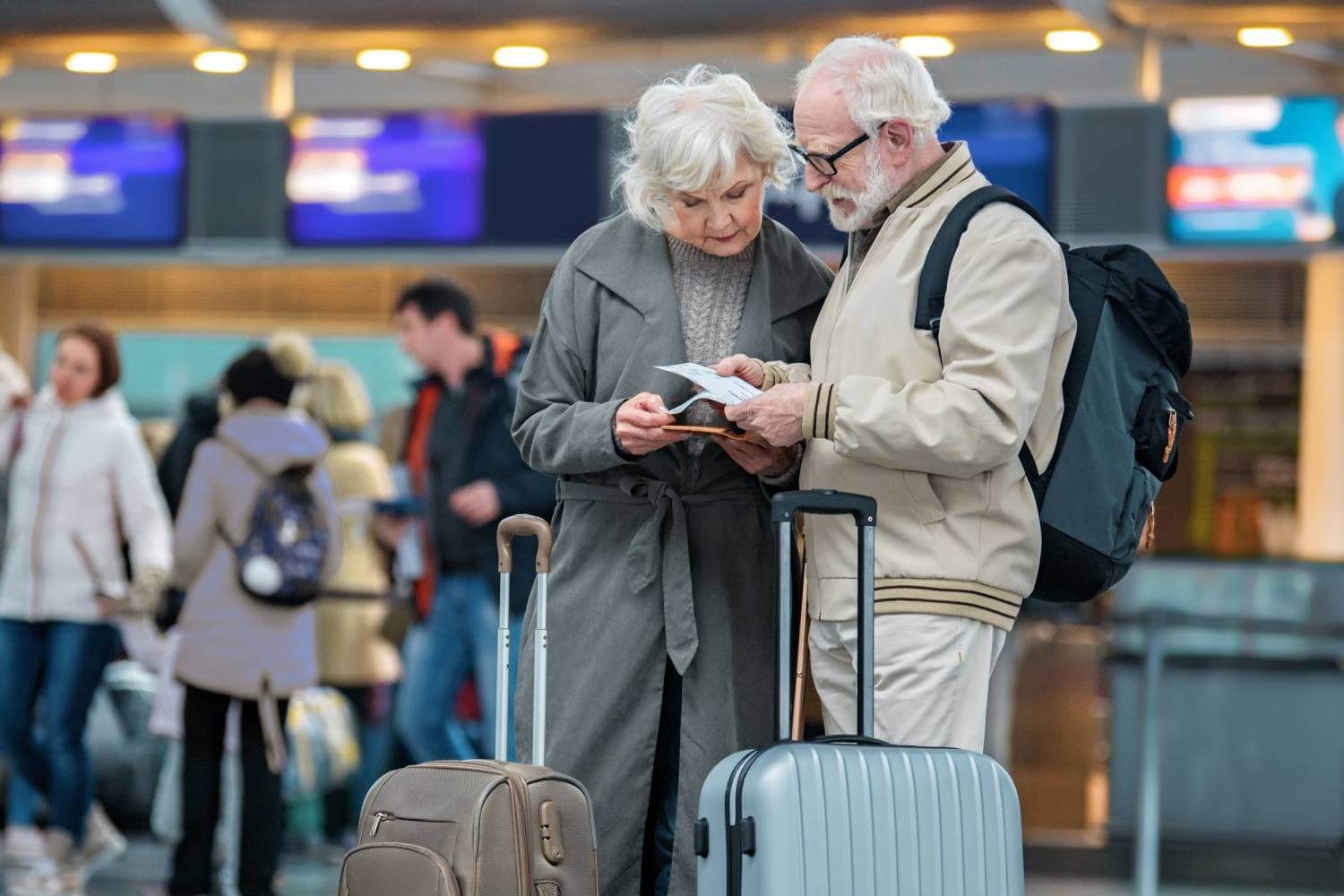 Pack Light & Right
When going on Southeast Asia tours, try to pack light and do laundry wherever you do rather than trekking around with an overnight backpack or heavy roller suitcase. In most Southeast Asian countries, you can have your clothes washed, dried, and ironed in under 24 hours or you can shop for extra clothes in the street market at reasonable prices.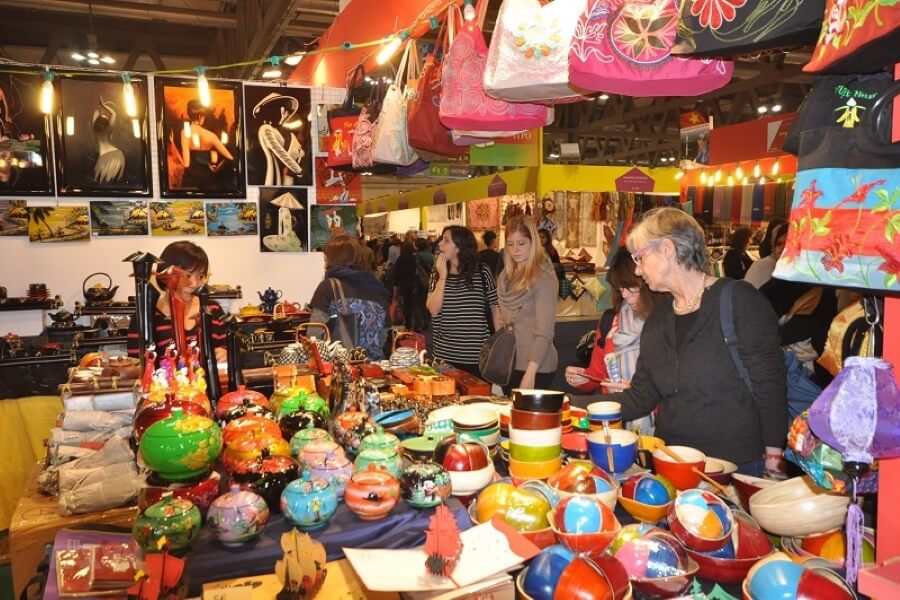 Don't be Afraid to Bargain
You should be confident to bargain with local street vendors because it's both fun and a cultural norm in Southeast Asia countries. Bargaining with local street vendors not only helps you save money but also allows you to interact with the locals and learn about their way of life. It's an excellent opportunity to experience the vibrant and colorful markets that are a significant part of the Southeast Asian culture.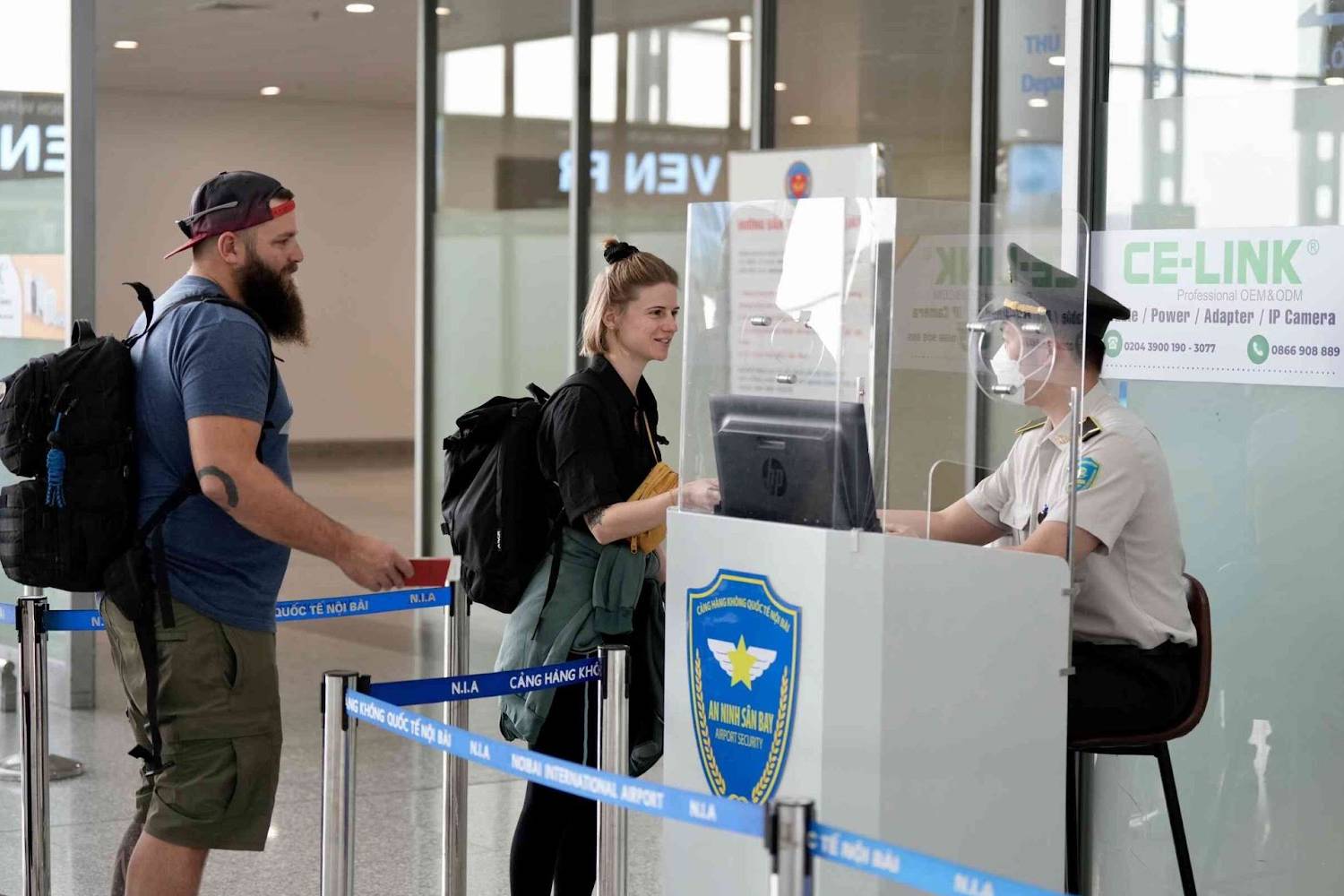 Safeguard your Health
Before you travel to individual countries in Southeast Asia, check their vaccine requirements and recommendations and then actually gets those vaccines. Tetanus and rabies shots are must-do things for tourists when traveling to any Southeast Asian countries. You also can seek out strong mosquito repellent as this can help protect you from dengue fever and malaria.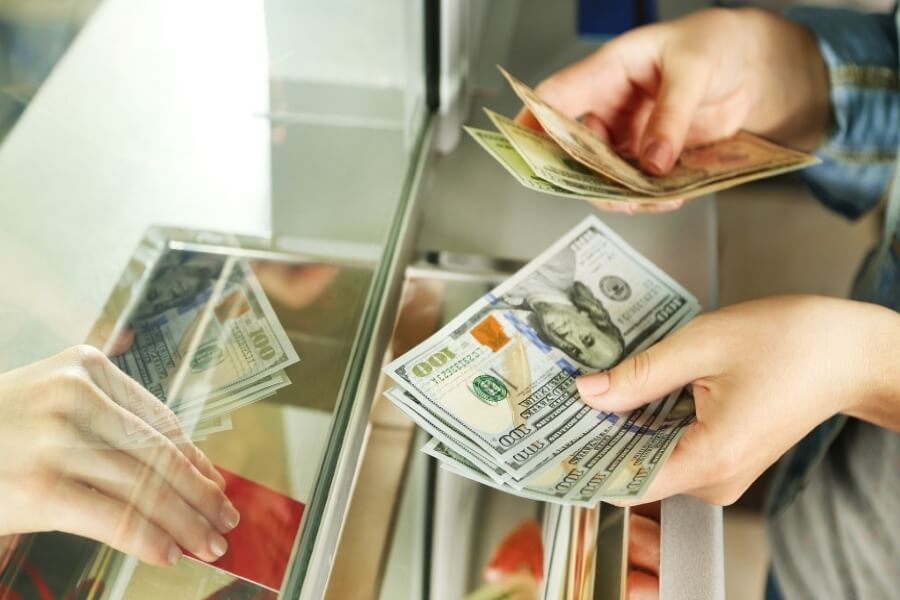 Change Money Once You Arrive, not in your Home Country or Airports
Notice that Southeast Asian hotels generally offer terrible rates of exchanging money, so you should stick to banks or other spots that advertise "Money Exchange". Make sure to change plenty of cash since street vendors, taxi drivers, and small restaurants in Southeast Asian countries may not take credit cards.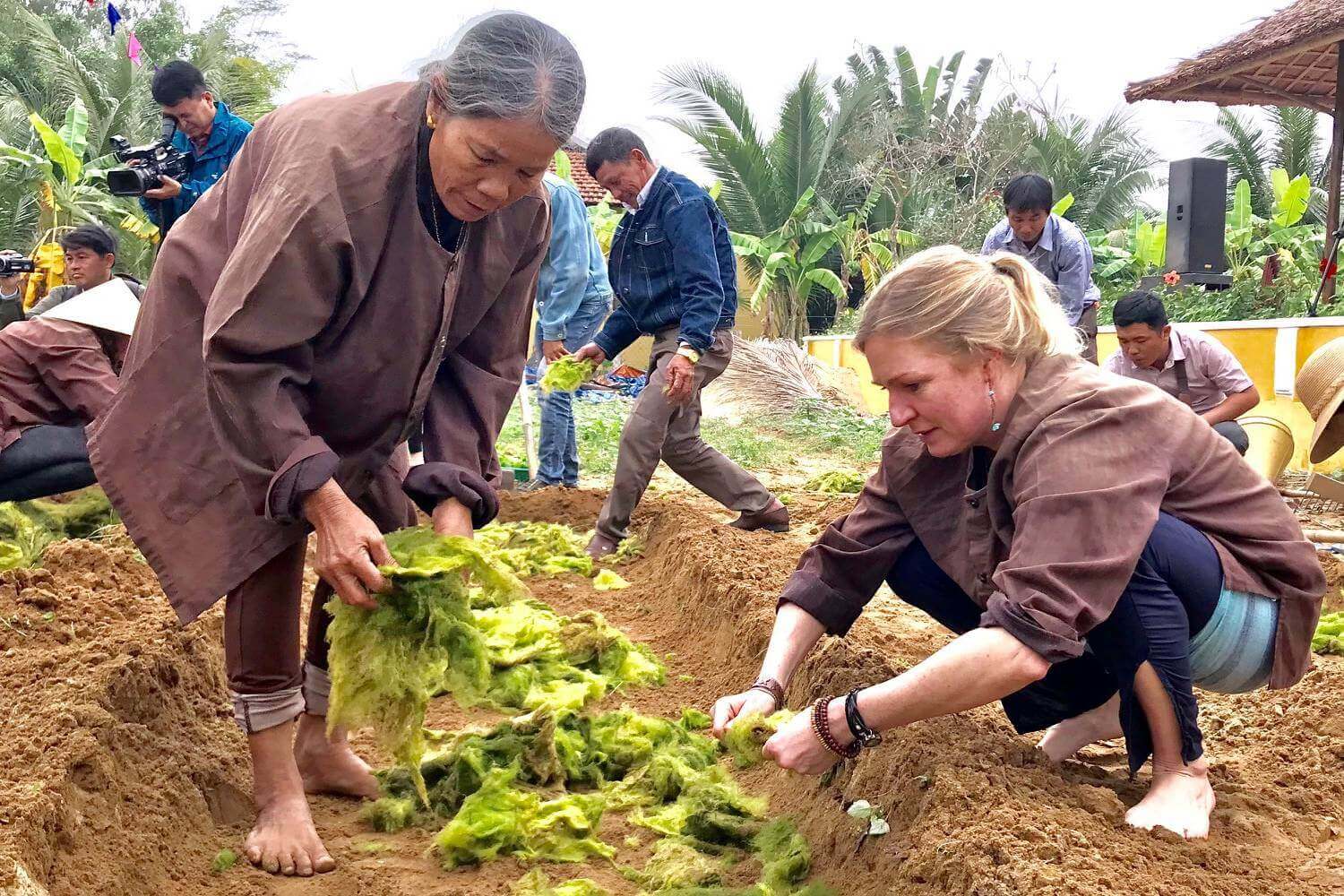 Be a Responsible & Ethical Visitor in Southeast Asia
Be sure to research tour, activity, itinerary before you book a Southeast Asia tour in order to ensure that your money is being used in socially responsible and respectful ways, rather than inadvertently aiding in the mistreatment of the environment as well as the sustainable tourism development of Southeast Asia.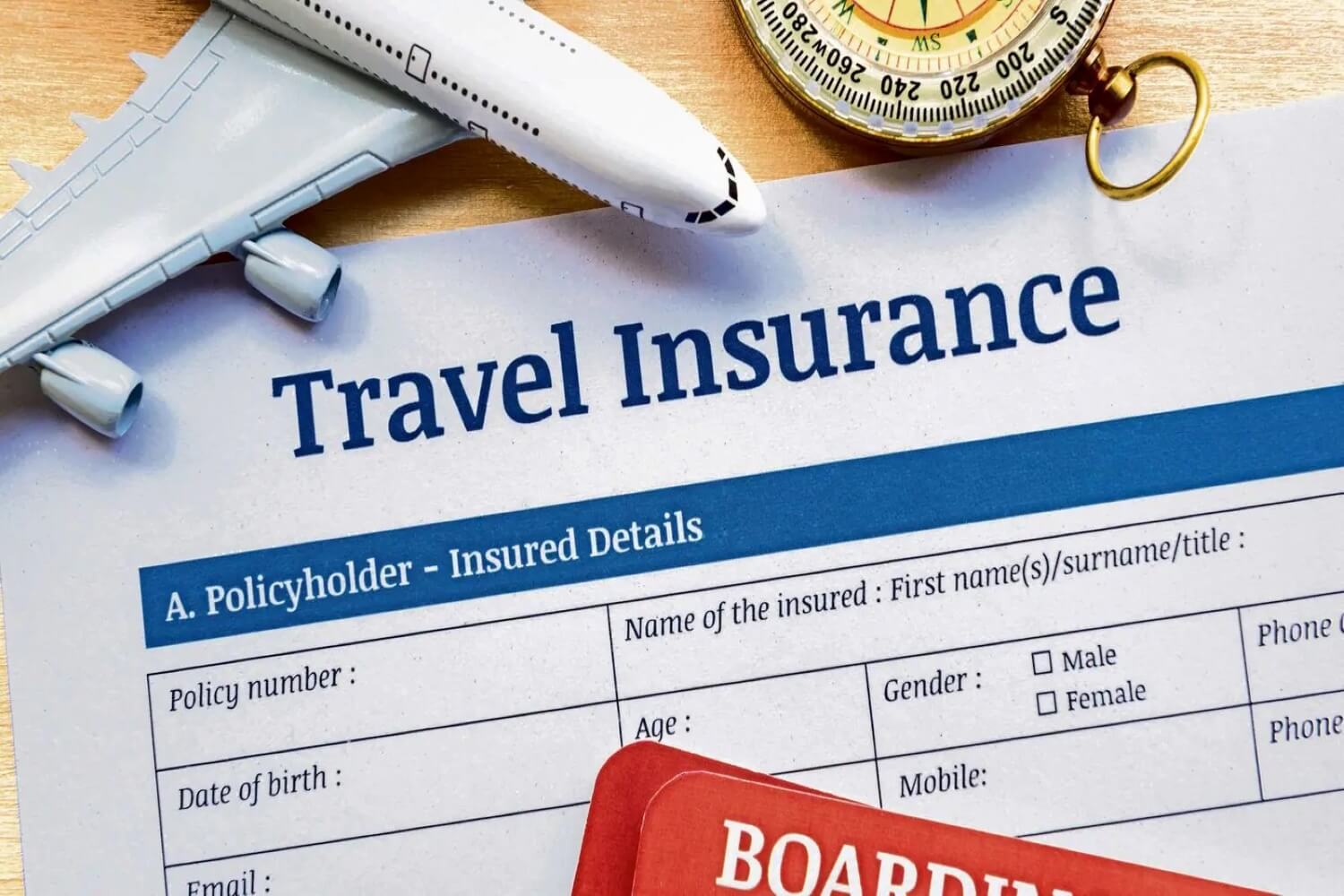 Get Travel Insurance
It is wise to have travel insurance in your Southeast Asia tours because your trip may include street-food eating, zip-lining, scuba diving, jungle trek, etc which can be dangerous during your trip. An insurance policy can cover health problems and non-health-related problems such as lost luggage or issues with flights and hotels.