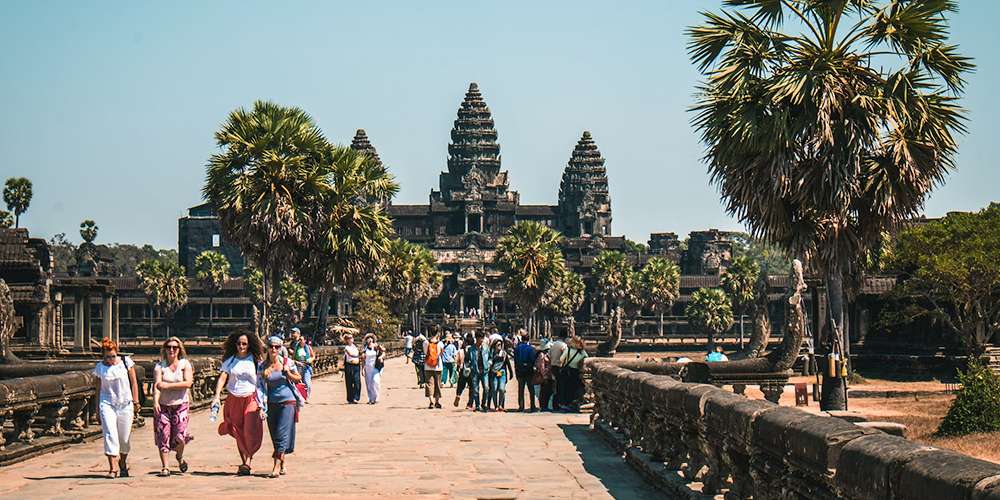 EXPERT LOCAL TOUR GUIDES

HAND-PICKED TOURS

CUSTOMIZED PRIVATE TRAVEL

Vietnam Cambodia Tour Package & Itinerary – Indochina Tours
Our Vietnam Cambodia tours are tailored with great care to ensure that you get to experience an unforgettable visit. Being blessed with exotic beauty, Vietnam and Cambodia offer you a wide range of breathtaking natural sceneries, ancient buildings with stunning architectural features.
Our travel itineraries to Vietnam & Cambodia also bring tourists a chance to engage in activities that allow you to connect with local people and their colorful daily life. Despite being neighbors, Vietnam and Cambodia inflict completely different feelings upon travel enthusiasts, and it's hard not to notice their distinct differences in culture, cuisine, and of course, appearance. Spending time in Vietnam and Cambodia is like taking a trip to another world of which splendors leave you longing for more! Our carefully-designed itineraries for Vietnam Cambodia tours ensure to save the best for you. Contact us now and customize an Indochina tour package that fits your every need and requirement!
Top Vietnam Cambodia Tour Packages & Itineraries
Intended Travel Date: 20 Jul – 8 Aug 2024
From $1,758
Tour Route: Hanoi - Sapa - Halong Bay - Hue - Hoi An - Ho Chi Minh - Vinh Long - Can Tho - Siem Reap - Phnom Penh
Tour Highlights
Enjoy a water puppet show in Hanoi and take a night train to Sapa
Embark on a Sapa village tour and visit Fansipan Peak
Cruise through stunning view of Halong Bay
Join a Hoi An cooking class
Visit the Cai Rang Floating Market and join a Vespa night tour
Discover Angkor Thom and Angkor Wat in Cambodia
Visit Kampong Phluk Village and explore Phnom Penh's culture and history
---
Things to Experience in Vietnam Cambodia Tours - Indochina Vacations
Vietnam and Cambodia are among the top must-visit list in any 
Indochina Tours
 and are two of the most popular tourist destinations for western travelers. With their rich and varied histories, unique cultures and abundance of things to do and see, both ancient and modern, Vietnam and Cambodia tour packages cover almost everything beyond your expectation.
Top Things to Experience in Vietnam from Vietnam Cambodia Tours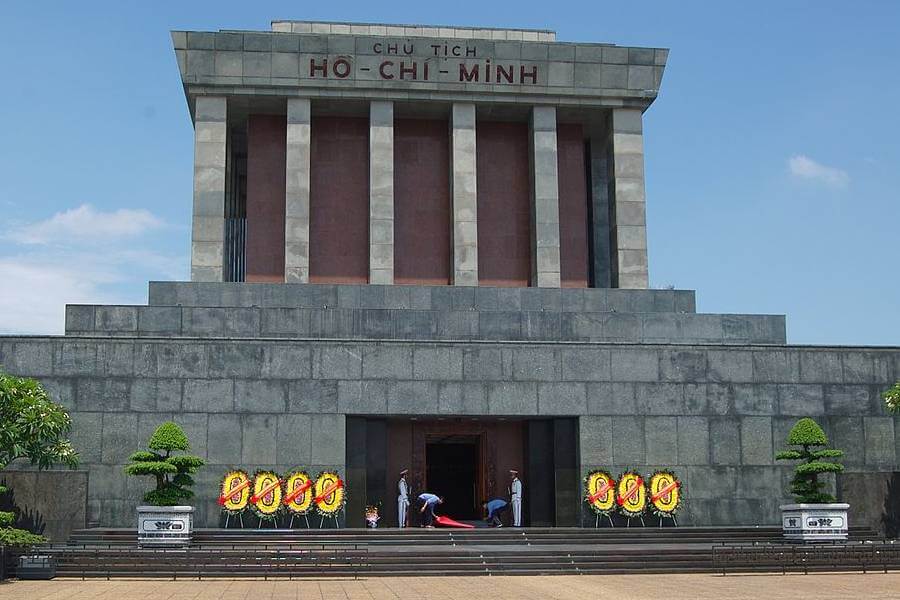 Ho Chi Minh's Mausoleum
Ho Chi Minh Mausoleum is located in Ba Dinh Square in Hanoi and is one of the most attractive sites in your Vietnam Cambodia tours. It is supposed to be the final resting place of the most iconic leader in Vietnamese History, who was known to his people as "Uncle Ho". Despite against his wishes, his body was preserved in a glass shrine at the mausoleum in the center of Hanoi city. Modeled on the mausoleum of Lenin in Russia, it was opened to the public in 1975, and the granite building has been a place of homage to many of local people knowing that their "beloved leader" will live on forever. Visitors to the Ho Chi Minh Mausoleum can experience a sense of reverence and respect for the country's history and culture, and pay their respects to the man who played such an important role in shaping Vietnam's destiny.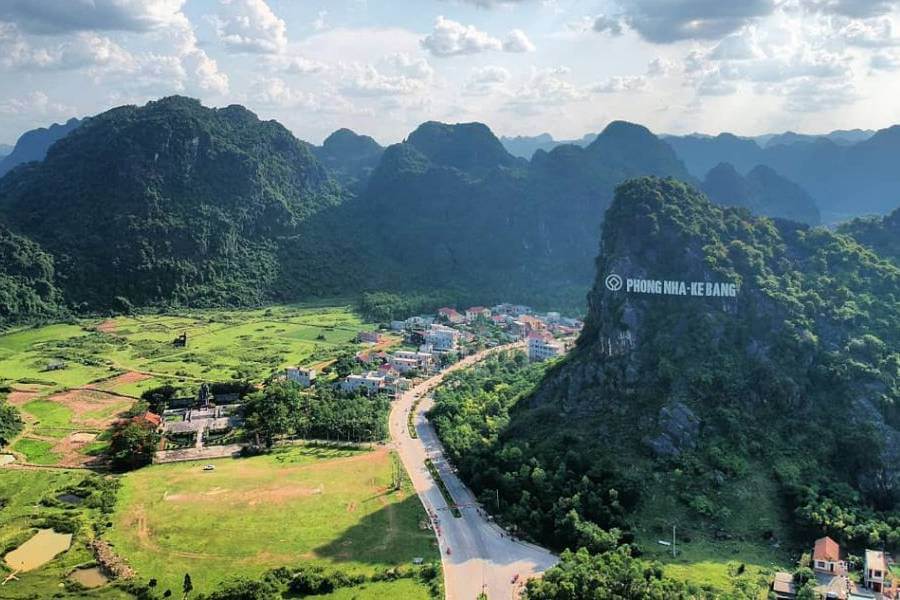 Phong Nha Ke Bang National Park
Set in Quang Binh province of North-Central Vietnam, this beautiful national park is a UNESCO World Heritage Site, and the result of more than 400 million years of crust development that has produced the oldest karst formations in Asia. An Indochina trip to Vietnam and Cambodia takes you to Phong Nha Ke Bang National Park to soak up an impressive cave and grotto system that extends for 70km underground, and its biggest chamber is more than 5km in length. This tropical rainforest area is some of the most important eco-regions in the Indo-Pacific area, and offers many unusual and astounding geomorphic features, including underground rivers, dry caves, dendritic grotto, and suspended cave formations. It is also home to many endangered species of animals such as the black bear, tigers, and Asian elephants.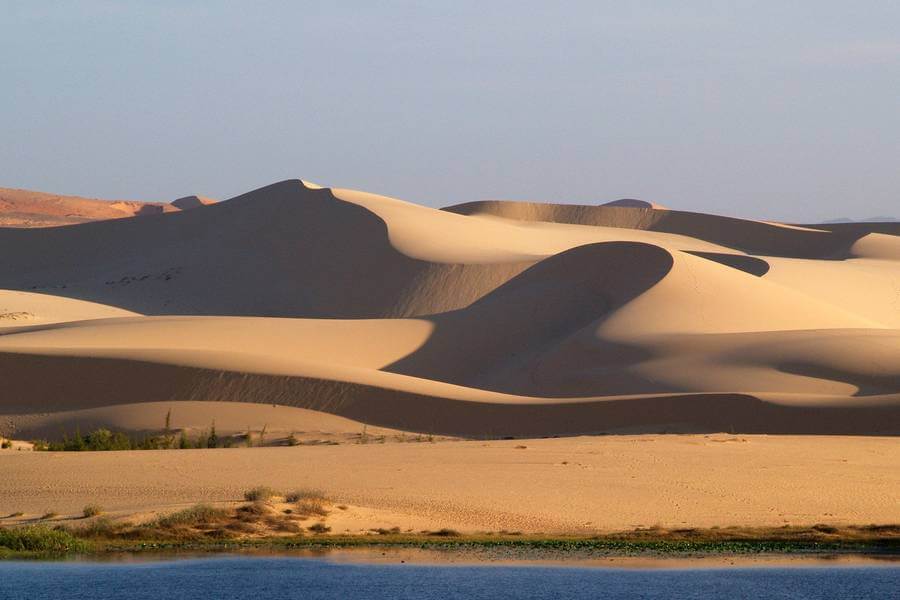 The Sand Dunes of Mui Ne
The sand dunes of Mui Ne are two of the most amazing geological wonders that no travelers should ever miss out on their Vietnam Cambodia tour packages. Incorporating huge areas of sand dunes of two different colors – red and white – the site is best visited in the morning or late evening as the days get too hot to handle. The White Dunes are by far the larger dunes and are well known as Bau Trang or White Lake. Unusually, the area also has a huge number of pine trees growing within it, which seem to thrive despite the incredible heat of the day and the apparent lack of surface water. The sand dunes of Mui Ne are not only beautiful but also offer plenty of opportunities for adventure. The experience of standing on top of the dunes and looking out at the endless sea of sand is truly awe-inspiring and is a highlight of any Vietnam Cambodia tour package.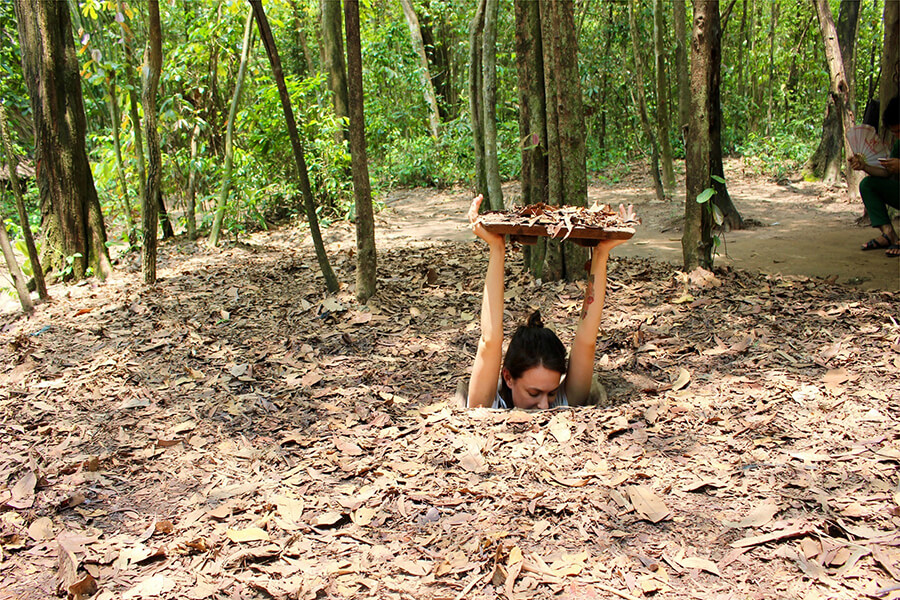 Cu Chi Tunnels
Cu Chi Tunnels in Vietnam is a popular destination for tourists, especially those on a Vietnam Cambodia tour. The tunnels were used by the Viet Cong during the Vietnam War and offer a fascinating glimpse into the conflict's history and tactics. When exploring the Cu Chi Tunnels, you can see narrow tunnels, underground living spaces, hidden trapdoors, and learn about the various booby traps and weapons used in the tunnels. Visitors to the Cu Chi Tunnels can experience the conditions that the Viet Cong fighters endured, such as darkness, heat, and cramped quarters. Exploring the tunnels also provides an opportunity to gain a deeper understanding of the war's impact on Vietnam and its people.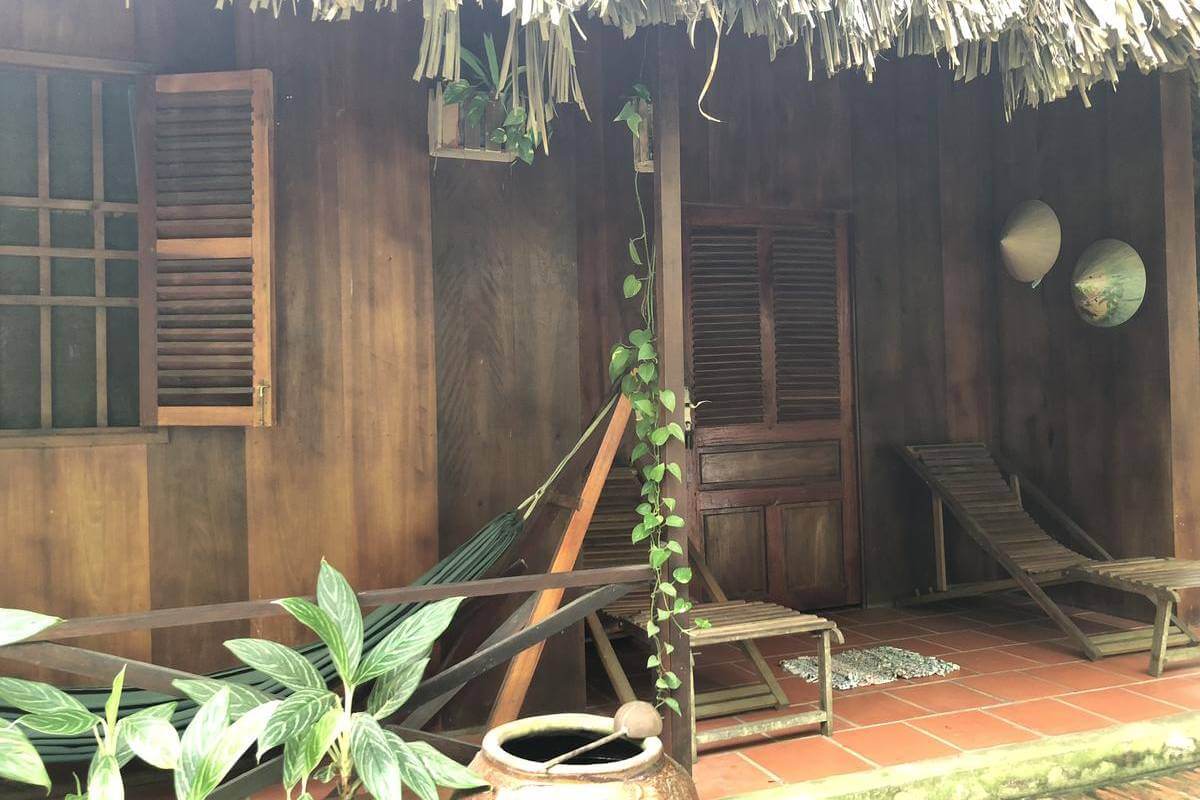 Unique Homestay Experience
One of the most unique things you should try in your Vietnam Cambodia tours is learning how friendly and accommodating the people are. For those wanting to observe authentic Vietnam, and explore the culture of this ancient country, and how daily life people live, then a homestay with a real Vietnamese family, in remote areas of the country, is the way to go. Trips to Vietnam and Cambodia can be arranged through some of the local travel operators, but for an authentic experience, you can ask around in the villages and find a family that will let you stay for a few days, for a small fee. Enjoy the peaceful atmosphere, eat the food they cook, witness how they live their daily lives, and immerse in the stunning beauty of the natural landscape with no interruptions for the outside world.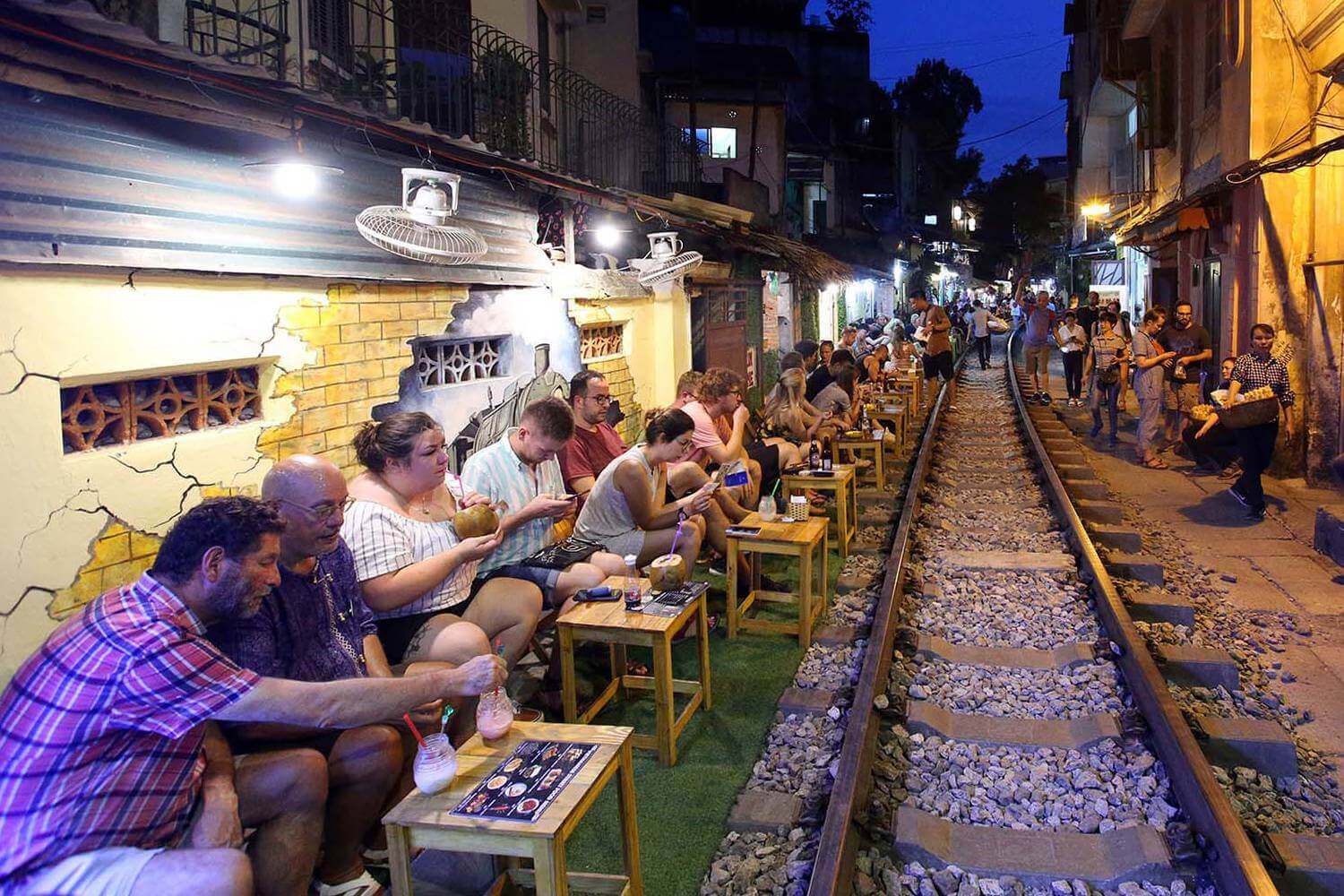 Train Street, Hanoi
One of the least visited places in Hanoi is known locally as train street. It is a residential area built precariously close to the train line in the Old Quarter Hanoi. Train Street is a great place to come for a wander, not just to watch the train come through, but for a glimpse of everyday life in Hanoi. Following the popularity of this spot with foreigners, enterprising locals have set up many makeshift cafés along the tracks. Spend some time in your Vietnam Cambodia tour itinerary to pull up a little plastic stool, grab a drink and chat with the locals along the train street. It's fascinating to see when the train comes through, everyone has to start moving their things away from the side of the track.
Top Things to Experience in Cambodia from Vietnam Cambodia Tours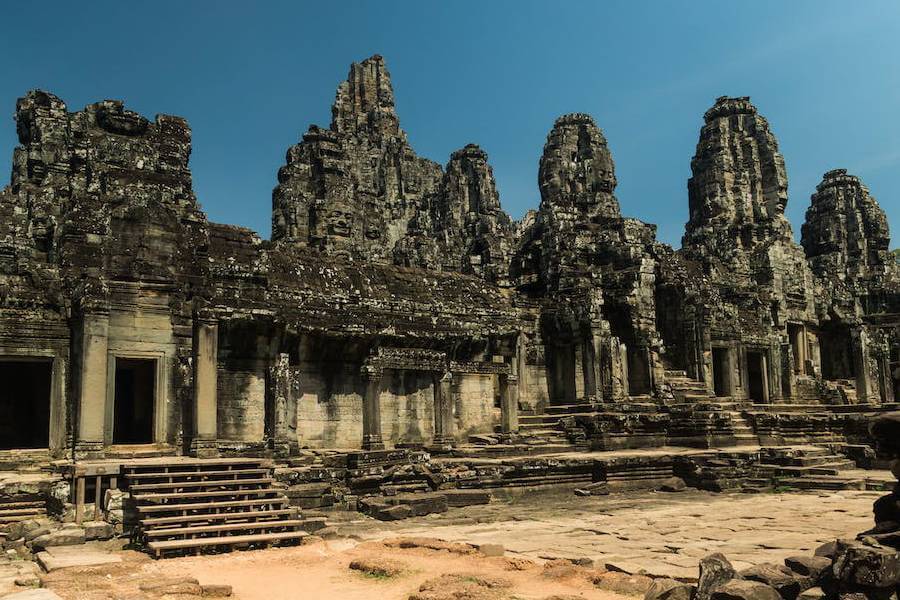 Angkor Wat
The legendary temple complex near Siem Reap consists one of the most famous temples in the world, Angkor Wat. No trip to Vietnam and Cambodia would be completed without visiting it to view the spectacular sunrise over the abundant temple complex. Originally built as a Hindu temple, Angkor Wat was converted to Buddhism in the 14th century. The temple is home to thousands of examples of ancient Asparas carvings, and each one is unique and different from all the others. Angkor Wat is the most well-preserved of all the temples in Siem Reap, however, it is also a great chance to pay a visit to some of the less popular temples in order to soak up the astounding architecture across the whole temple complex.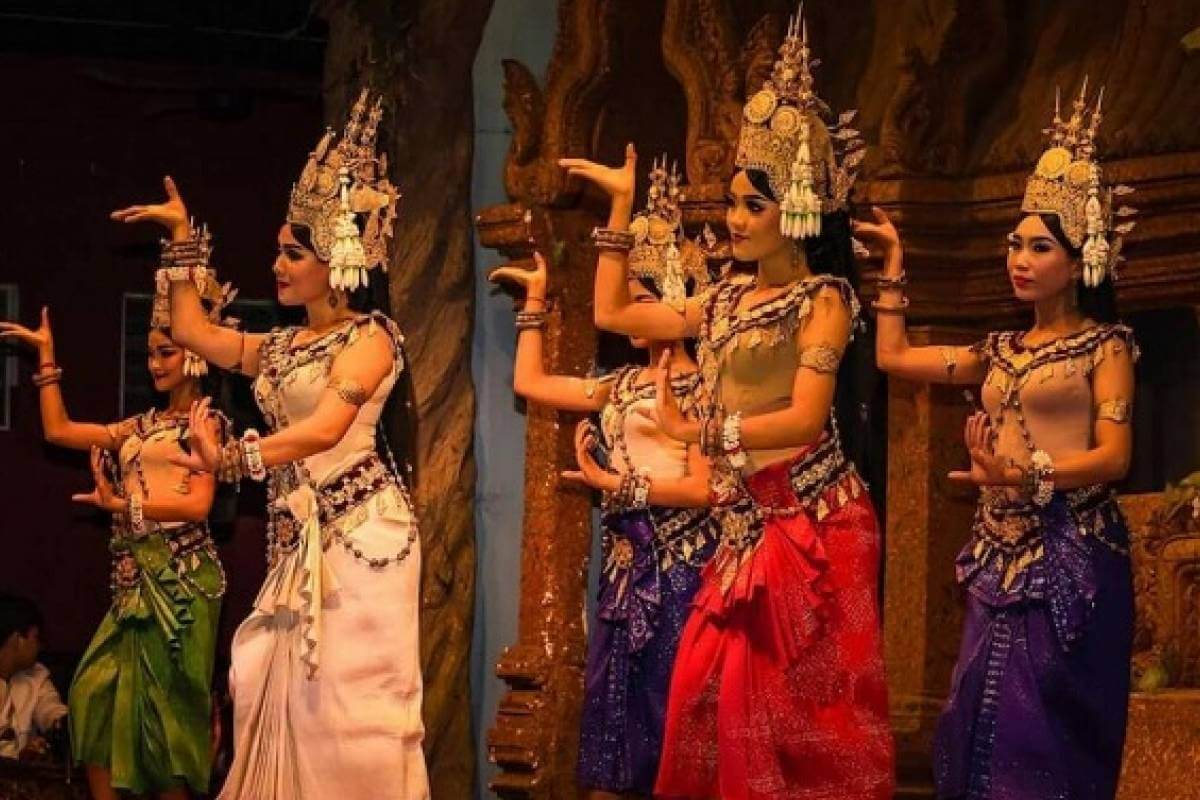 Traditional Khmer Performance
For art lovers, Phnom Penh has one of the most stunning dance performances in the world, and it is one of the best things you can do in your Vietnam Cambodia tours. The Apsara Show, a traditional Khmer performance, is a cultural dance that draws its roots from the ancient courts of the gods and the kings of the Khmer Empire. The dance is usually about a single theme, usually a story, which is narrated by the flexible movements of the dancers and the beautiful eye-catching costumes. Beyond the Apsara Show, there are many other traditional dances to discover in Cambodia, each with their own unique history and significance.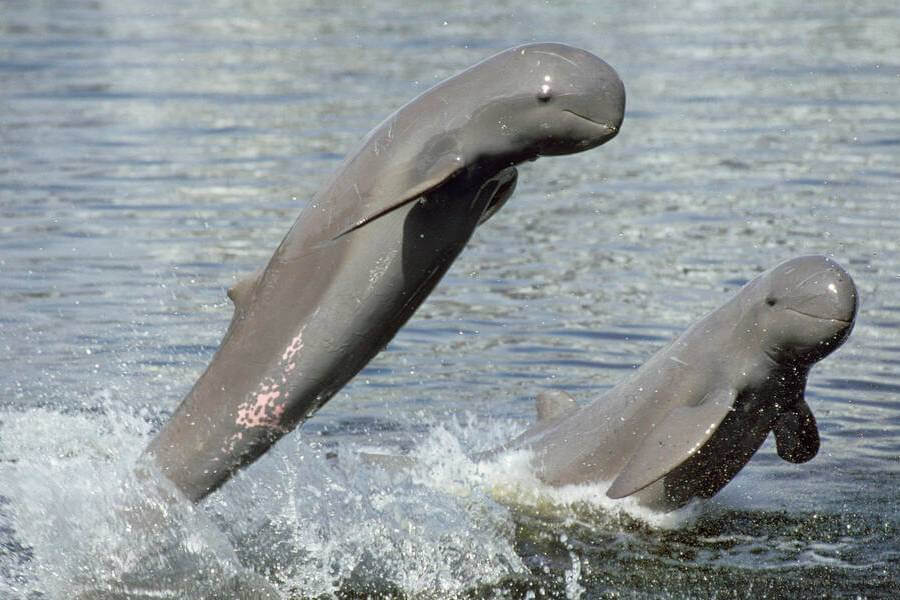 Dolphin Spotting on the Mekong River
The Irrawaddy River Dolphins are the rarest species of aquatic mammals in the world and are unique in the Southeast Asia area. These cute, snub-nosed dolphins make an exhilarating experience as one rides a local boat down the Mekong River, one of the lastest natural habitats of these divine creatures. Tours to Vietnam and Cambodia should include stunning natural views of the riverside country landscapes, and guarantees you will see dolphins as they love to swim in the wake of the boats when they cruise up and down in the river. It also is the innate friendliness that caused their near extinction in the past.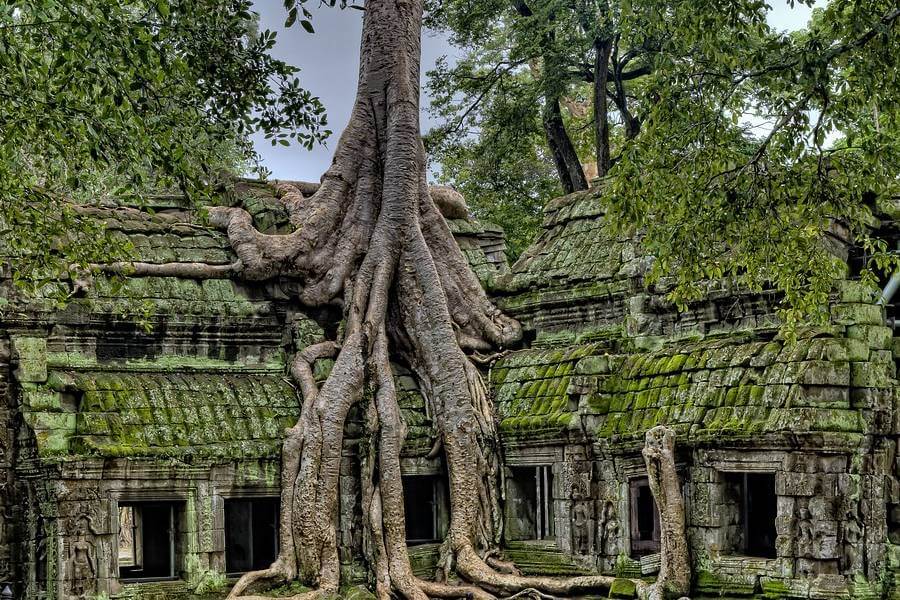 The Famous Temple of Tomb Raider
The Famous Temple of Tomb Raider is the only temple in the Angkor Complex left in exactly the same state as the time it was discovered. Ta Phrom was the ideal choice for the filming of the hit movie "Tomb Raider". This temple is a fascinating example of the power of Mother Nature as the enormous roots have taken hold of the temple, and seem to defy anyone or anything to make them let go. Probably the most photographic and photogenic destination in Cambodia, this ancient sanctum is one of the best tourist attractions you should not miss in any tours to Vietnam and Cambodia.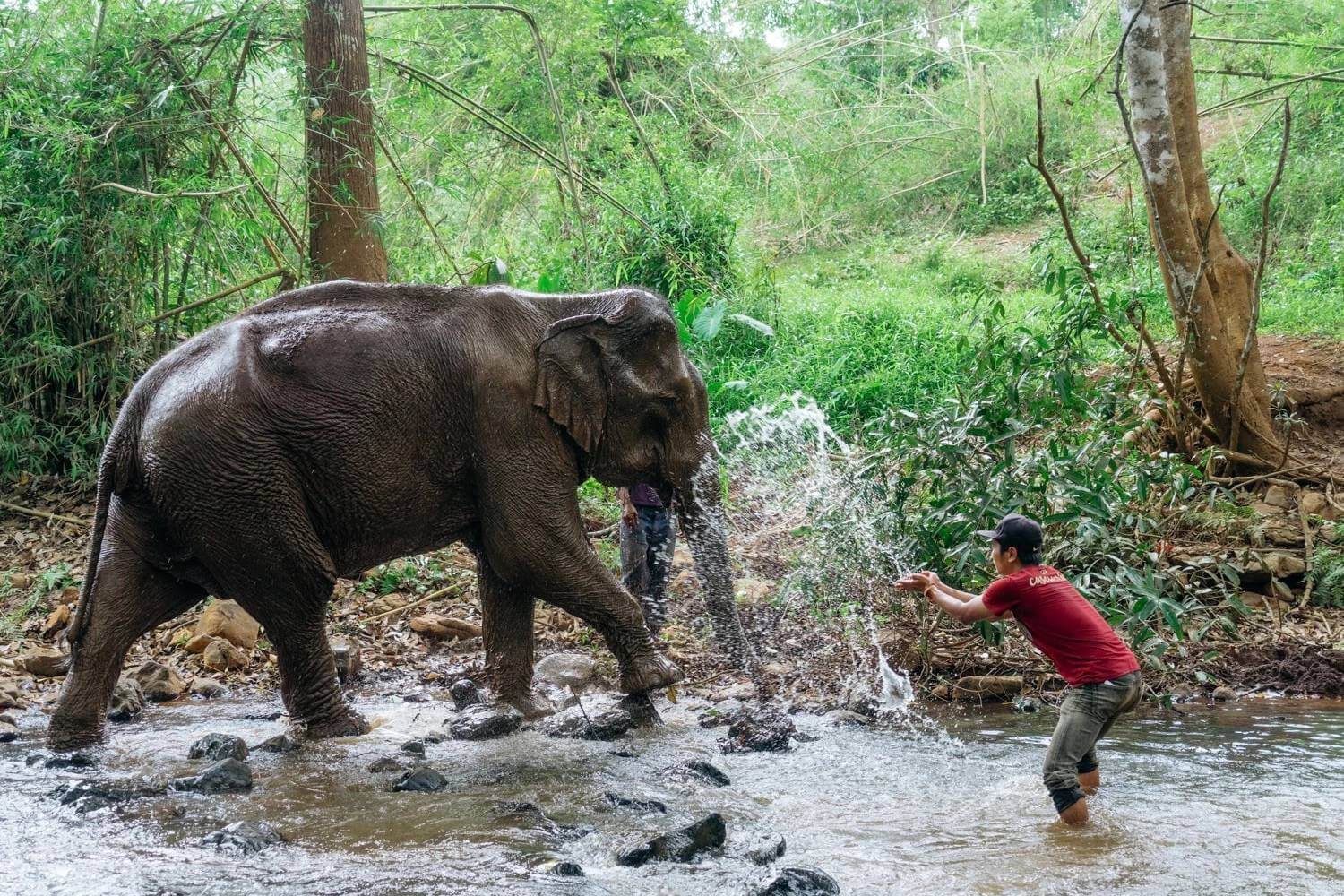 Elephant Sanctuary
Visiting an elephant sanctuary in Cambodia is a must-do experience, as it offers a unique opportunity to interact with these majestic animals in an ethical and responsible manner. There are several elephant sanctuaries located throughout the country, and visitors can observe the elephants as they graze, bathe, and play. So, if you're looking for a unique and unforgettable travel experience, consider visiting an elephant sanctuary in Cambodia and embarking on a Vietnam Cambodia tour.