Cambodia Laos Tour Package & Itinerary - Indochina Tours
Cambodia and Laos are home to some of the most beautiful countryside, temples, and architecture in the world. Travel with Indochina Tours and let yourself slip into the relaxed way of life of these magnificent nations and soak up the atmosphere as you boat along the Mekong River and explore magnificent temples in Luang Prabang. Enjoy the whimsy of French colonial architecture meshed with Buddhist temples in Vientiane. Travel to Cambodia to gain an insight into its dark history and marvel at the extravagant archaeological treasures of the Khmers, the iconic temples of Angkor. You will have plenty of time to explore, discover, taste, and experience Cambodia and Laos on our illuminating voyage.
Indochina Tours operates a wide range of Cambodia Laos tour packages and travel services to help you get an insight into the rich culture and stunning landscape throughout the two countries. Various ready-made tours and itineraries to Cambodia & Laos for individuals, families, or groups of all sizes are available. In case you do not find an ideal itinerary, contact us to customize your own Cambodia and Laos tours that meet your exact need and interest!
Top Cambodia Laos Tour Packages & Itineraries
Tour Route: Siem Reap – Phnom Penh – Kratie – Don Kong –  Don Deng  – Luang Prabang – Vang Vieng – Vientiane
Tour Highlights
Take a tethered helium balloon ride for spectacular views.
Discover Angkor Wat, Phnom Bakheng, West Baray, and surrounding ruins.
Explore the National Museum with ancient Khmer artifacts.
Take a boat trip on Tonle Sap Lake, a UNESCO Biosphere Reserve.
Board a local boat, see submerged houses, and enjoy the scenery.
Discover Don Deng Island's local life, temples, and community forest.
---
Top Awesome Things to Do and See in Cambodia Laos Tours - Indochina Trips
Cambodia and Laos are the two hidden gems of the former French Indochina, allowing tourists to see some awe-inspiring natural beauty and stunning architecture in pure tranquility. If you want to look for the strange feeling, Indochina tour packages, tours to Cambodia and Laos in particular, have the best destinations to satisfy the explorer inside you.
Things to Do and See in Cambodia from Cambodia Laos Tour Packages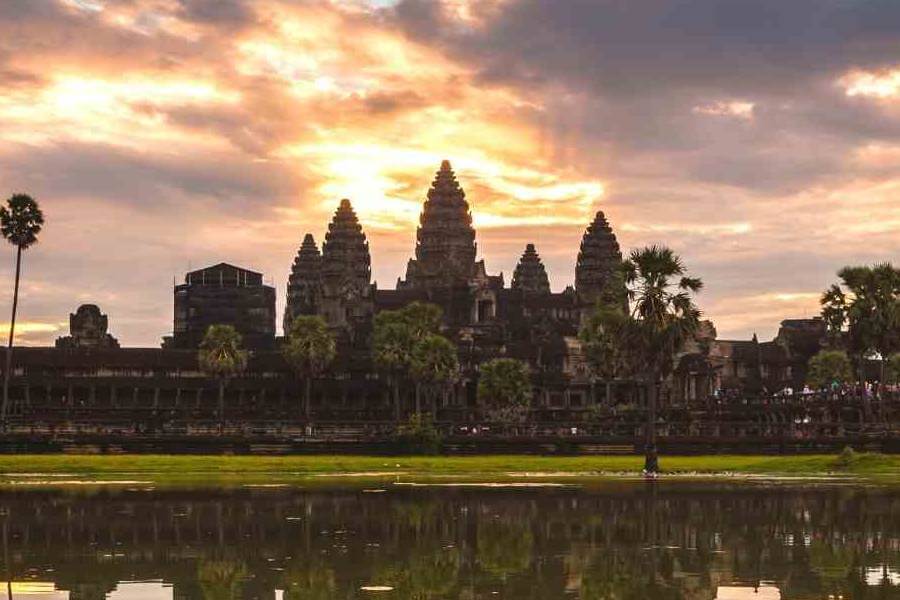 Sunrise/ Sunset at Angkor Wat
There is something magical about witnessing this ancient city come to life as you watch the sun slowly rise above. Indochina Tours recommends you should come early and find a spot that you like. You can pre-arrange for a tuk-tuk to come to pick you a day before. You should leave your guesthouse around 4:45 and scope out the area that will give you the best reflection shot possible. However, don't be too consumed by taking the perfect shot that you forget to enjoy the moment and the experience. Also, sunsets are spectacular and worth doing in your Cambodia and Laos tour packages as well.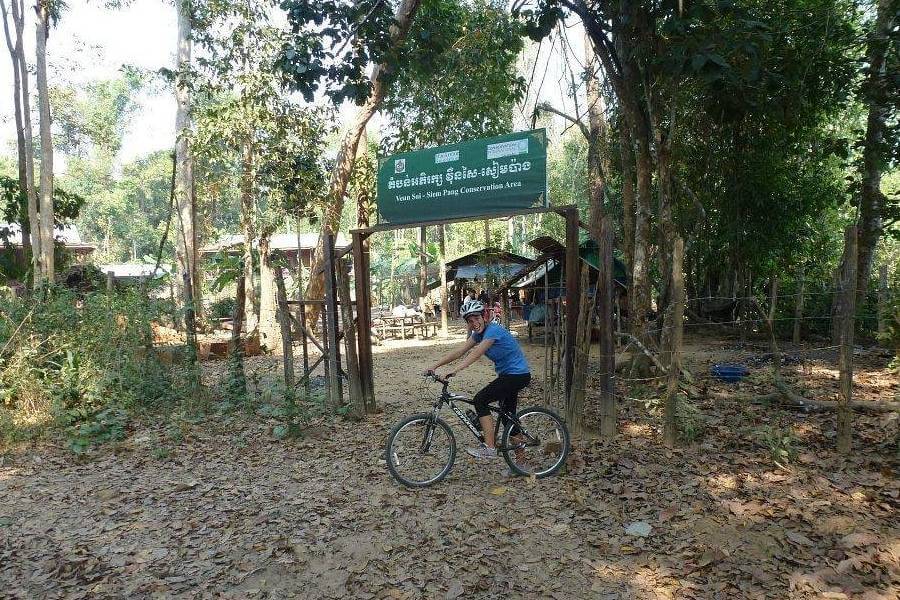 Gibbon Spotting
Apart from discovering Cambodia highlights, if you are looking for some fun outdoor activities to do, Gibbon spotting has become extremely popular. Imagine trapesing through the forest, the musky smell of humidity hanging in the air and the sound of animal calls in the distance. All of a sudden, your Cambodia Laos tours will come across a family of the incredibly rare northern yellow-cheeked gibbons in their natural surroundings. If you are a wildlife enthusiast, passionate about animals or just enjoy sustainable travel and eco-adventures, these amazing activities must be included in your Cambodia and Laos tour package!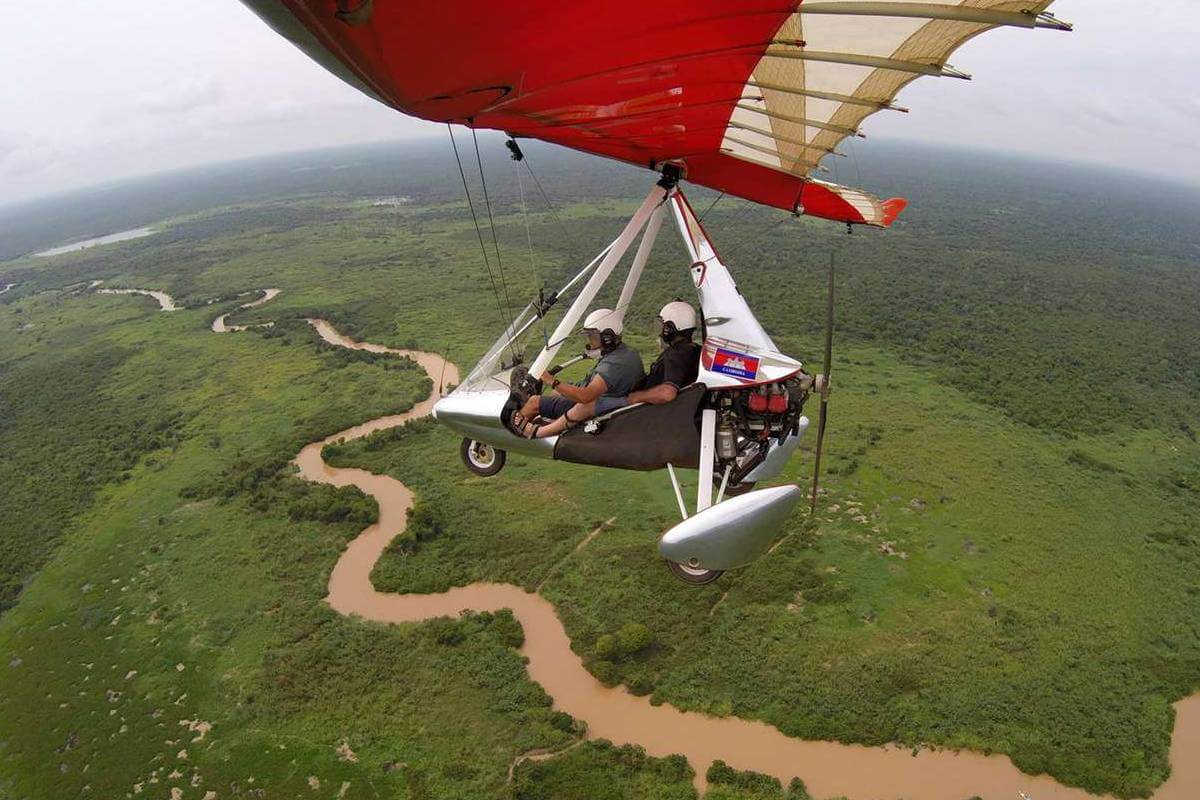 Microlight Flight Above Cambodia
The perfect way to round off a temple experience in Cambodia from your package tours to Cambodia and Laos is taking to the air for the ultimate flying experience. It's also a wonderful way to observe the whole of Cambodia. The country with incredible landscapes, tourists can fly over lush jungles, flooded forests, the floating villages, pristine beaches, and even the bustling markets in the city. All you need for this fascinating activity is a Microlight Aircraft and an experienced pilot to take you!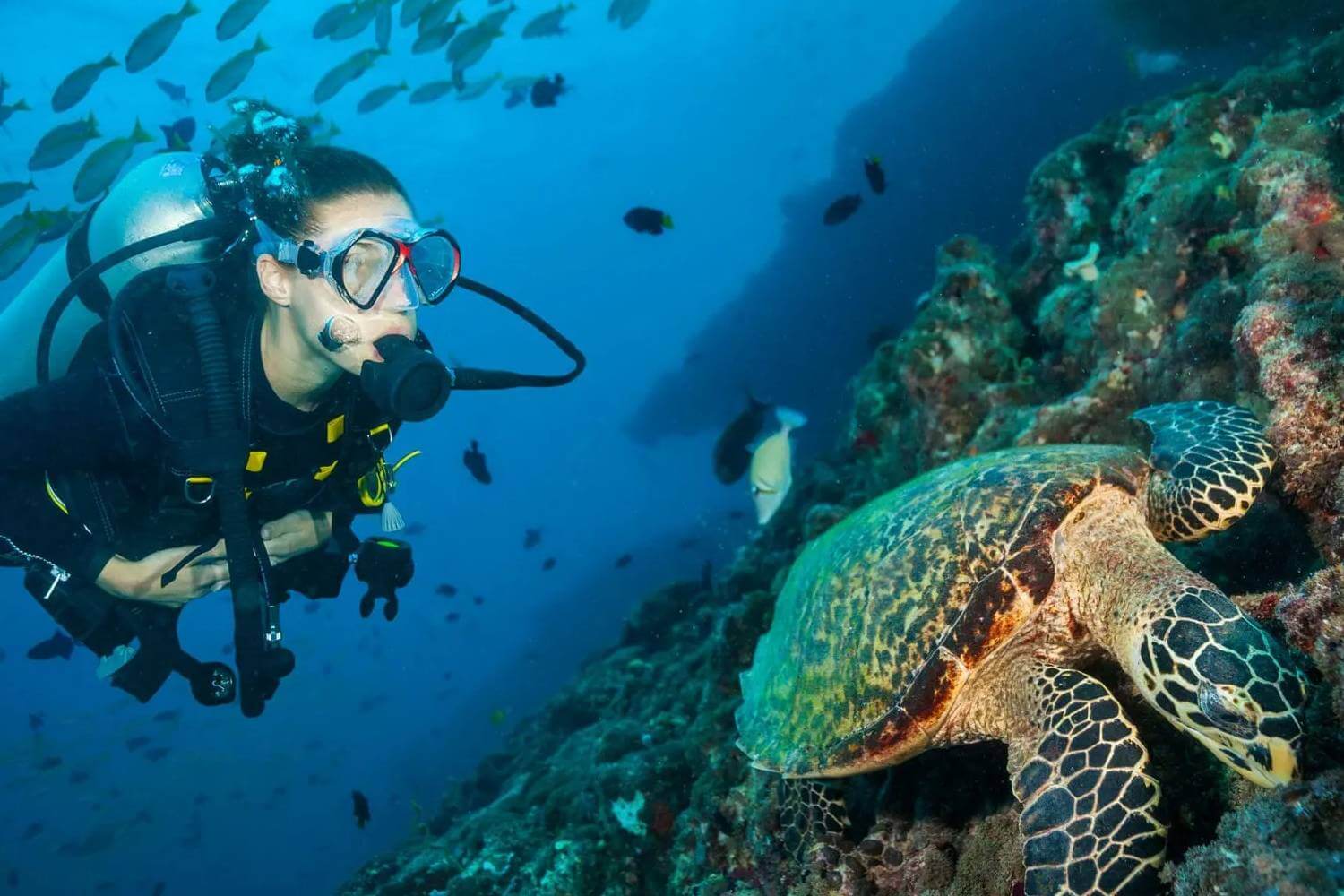 Explore Cambodia's Marine Life
Like many land adventures, Cambodia also offers plenty of excitement beneath the surface of its waters. As you never know what you may find under the water, and the sea life is so diverse and ever-changing with the current, the excitement will stay with you throughout the dive. With its tropical waters teeming with marine life and stunning coral reefs, Cambodia has a great reputation for being a great scuba diving destination.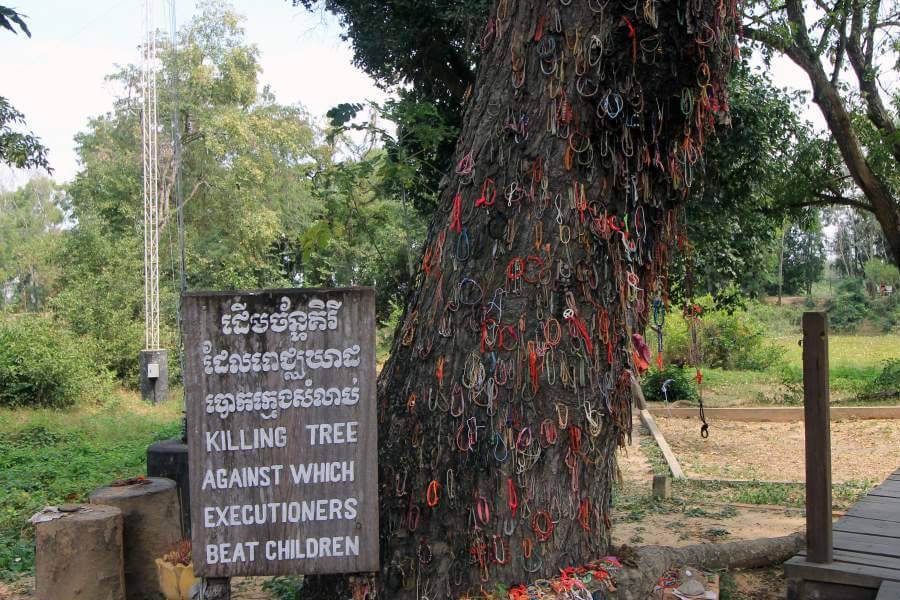 Visit the Killing Fields
For one of the most fascinating experiences, your Cambodia Laos tours should stop at the killing fields in the city of Phnom Penh. You will have a chance to admire thousands of skulls and bones which were unearthed from the hundreds of Cambodian Killing Fields in the area. It nowadays stands as a monument to showcase Cambodia's gruesome past when the Khmer Rouge terrorized and murdered their fellow Cambodians.
Have a Go at Trying Khmer Cuisine
Despite the popularity of Thai and Vietnamese foods, Khmer cuisine is worth trying out on any trips to Cambodia and Laos. They have unique flavors which are surprisingly good. Fish Amok is a popular dish baked with lemongrass, chili, and coconut cream served with a steaming plate of hot rice. Besides, you also have crabs from Kep which is often seasoned with Kampot pepper. Traditional snacks such as noodles and roasted crickets are also popular in Cambodia.
Things to Do and See in Laos from Cambodia Laos Tour Packages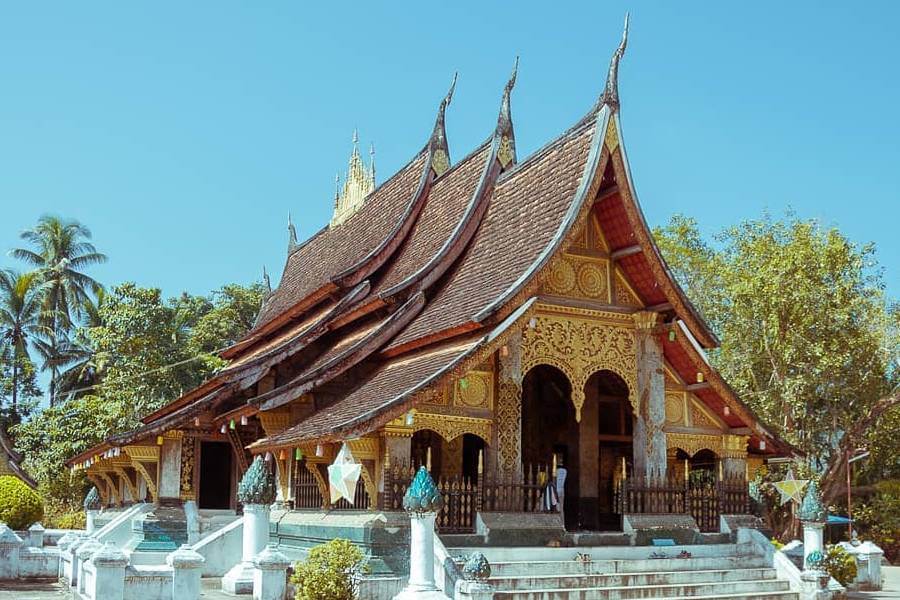 Explore the Historic Temples
Like many Asian countries, Laos has no storage of stunning temples to be admired and explored. If you want to escape the tourists' hordes and appreciate the architecture, spend some day in your Cambodia and Laos tour itinerary in the temples of some genuine peace and quiet. A popular place to come and listen to the monks at prayers is the Golden City Temple (Wat Xieng Thong), located in the old quarter of Luang Prabang. Or you can take a boat ride down the Mekong River and climb to the top of the hill to see the stunning Wat Phu and mountain views.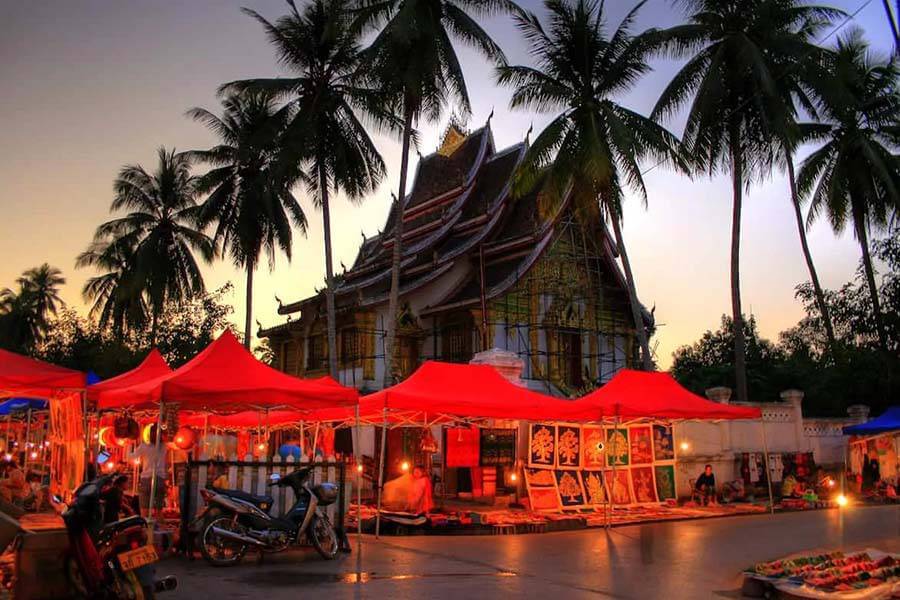 Wander around the Luang Prabang Night Market
With thousands of tents selling colorful products, night market in Luang Prabang is a great place for you to spend a couple of hours in your tours to Cambodia and Laos observing, buying, exploring and getting lost. Stumble on something you like such as the handmade scarf, rice vodka or the local Laos coffee. You can have dinner at one of the local restaurants of food stalls nearby. Tourists also can walk around the Morning Market in Luang Prabang. With cool and fresh weather, friendly food vendors and unique street foods, it's the best way to start the day.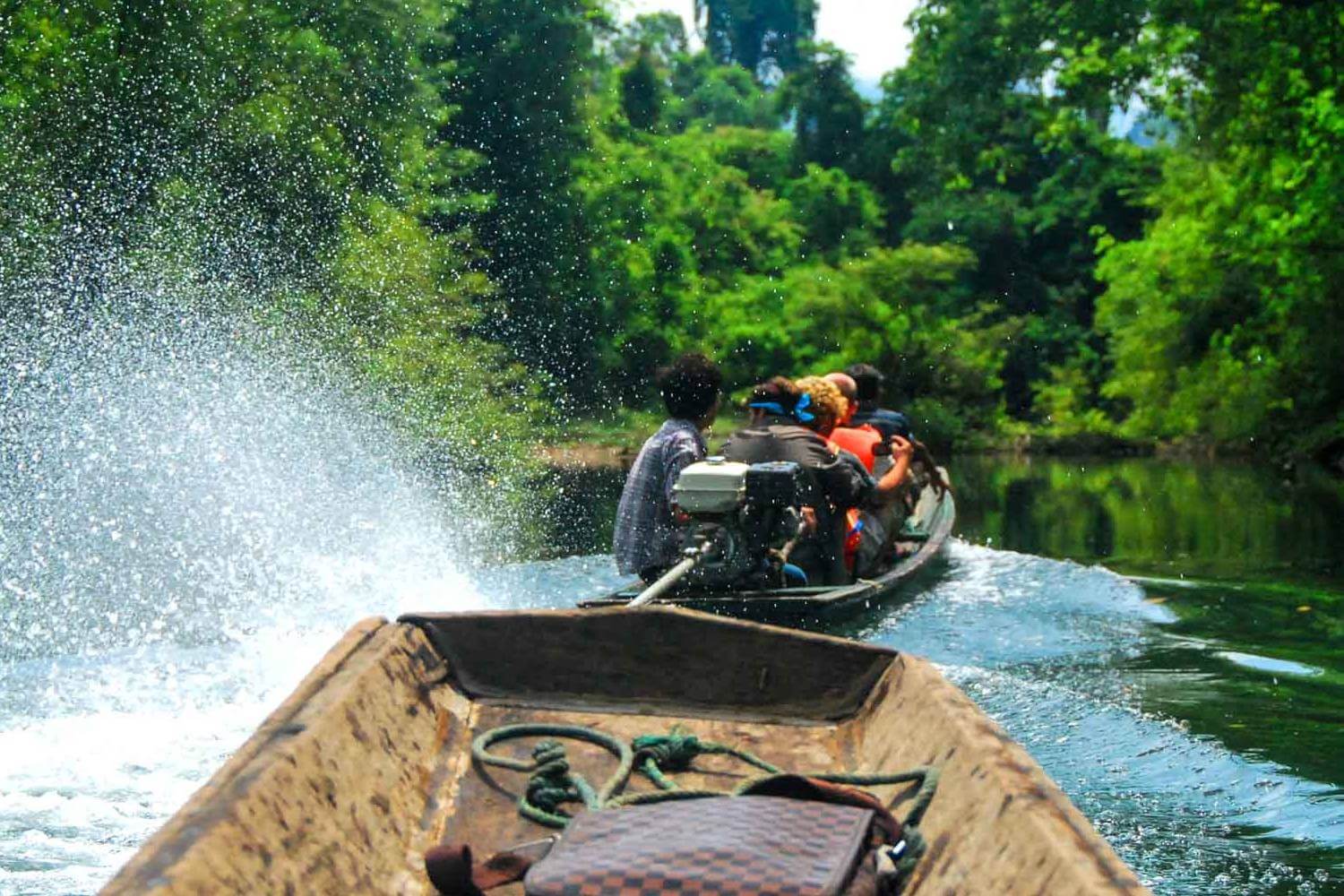 Venture Through the Underground River Caves
Tourists can easily spend a few hours at any of the caves in Laos, but Kong Lor Cave is recommended is on the top list of tour itineraries to Cambodia and Laos. It is a new region for tourism and a part of the Khammouane Khast National Protected Area which the natural beauty of the cave and the surrounding mountains are completely unspoiled. Take a boat trip through the cave by flashlight and explore its mysteries as you walk through lit passageways. You also can cliff jump and relax by swimming at your own leisure.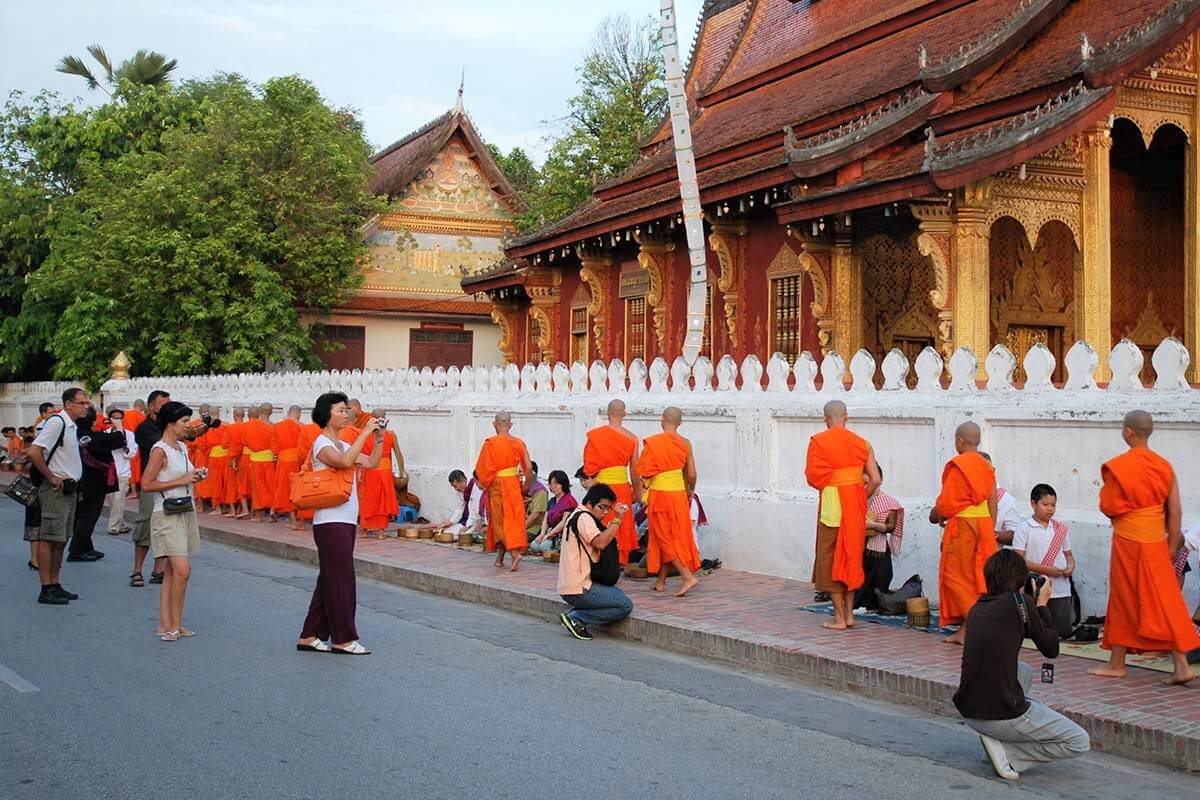 Experience the Alms Giving Ceremony of the Monks
For a completely local and bumbling experience, get up early and bright to observe the Alms Giving Ceremony right in the heart of Luang Prabang. Prepare boxes of rice or biscuits to participate in the ceremony or just sit back and watch in awe. The procession will start on the main street near Wat Xieng Thong, where hundreds of monks will walk through the streets lined receiving offerings from the locals. It is an extremely moving experience that cannot be missed in any tour packages to Cambodia and Laos, regardless of your religion and is not to be missed if you are in Luang Prabang.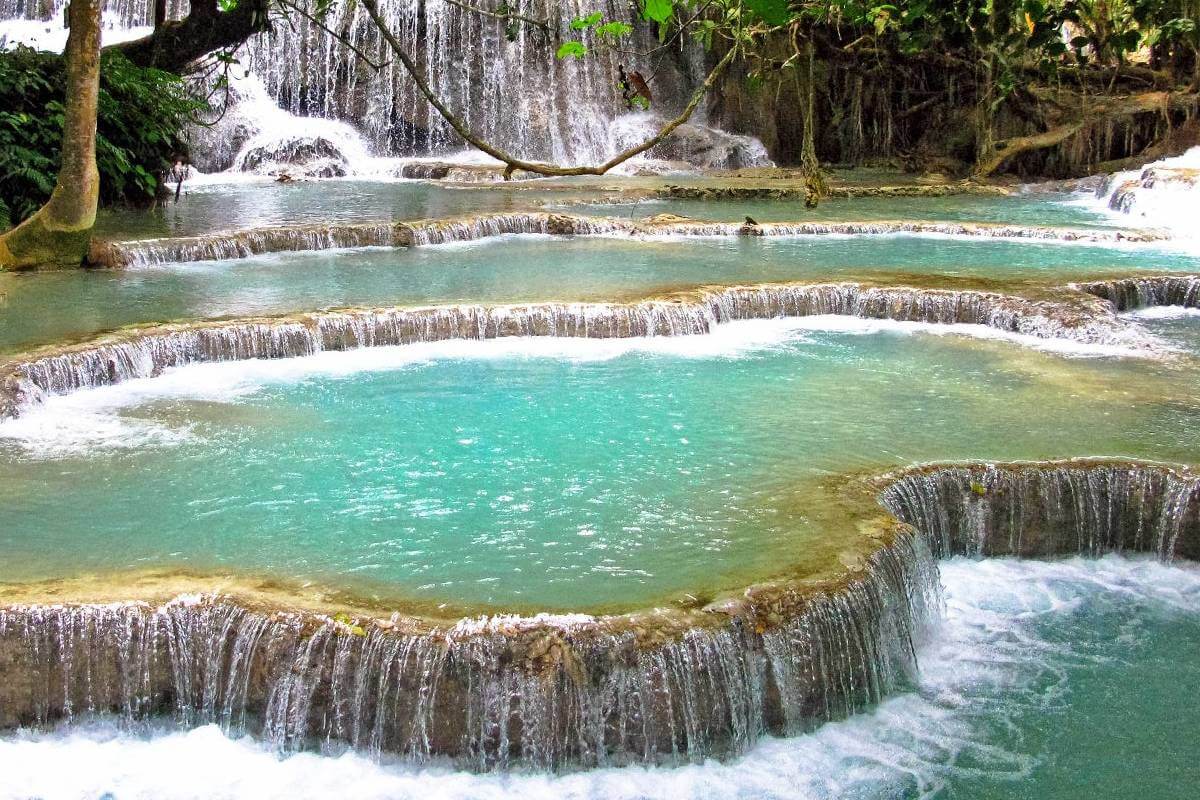 Swim in the Refreshing Waterfalls
Waterfalls are a welcome reprieve from the heat and the humidity, not to mention breathtaking beauty. For picturesque swimming, head to Tad Sae waterfall where you can relax on the rocks or take a dip in one of the turquoise pools. Set aside a day in your Cambodia Laos tour for the waterfalls as you will regret not being able to stay longer. So when you visit the waterfalls on your Cambodia Laos tour, take a moment to appreciate not just their physical beauty, but also the cultural and spiritual significance that they hold for the people of the region.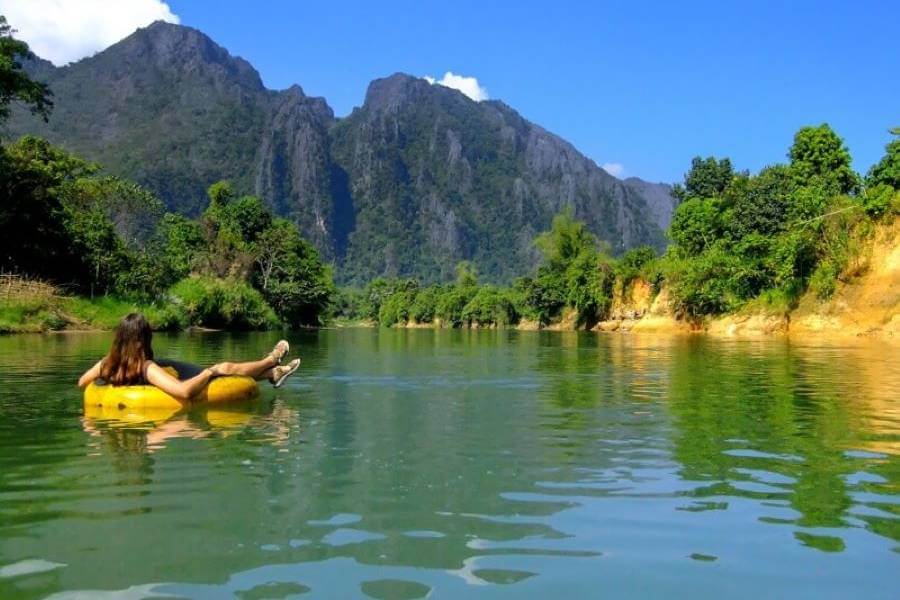 Tubing in Vang Vieng
No longer is Vang Vieng the hedonistic jungle town it used to be. It is nowadays a calm center for outdoor adventure, jungle hikes, and lazy days cooling off in the river. Tourists can experience to float down the river on a tube, hike around the mountains one explore the caves. The little town is rebranding itself to make the most out of its surroundings but tubing is still very much a part of it. Travel to Cambodia and Laos and stop in Vang Vieng with an open mind, chill for a few days and do a little tubing.