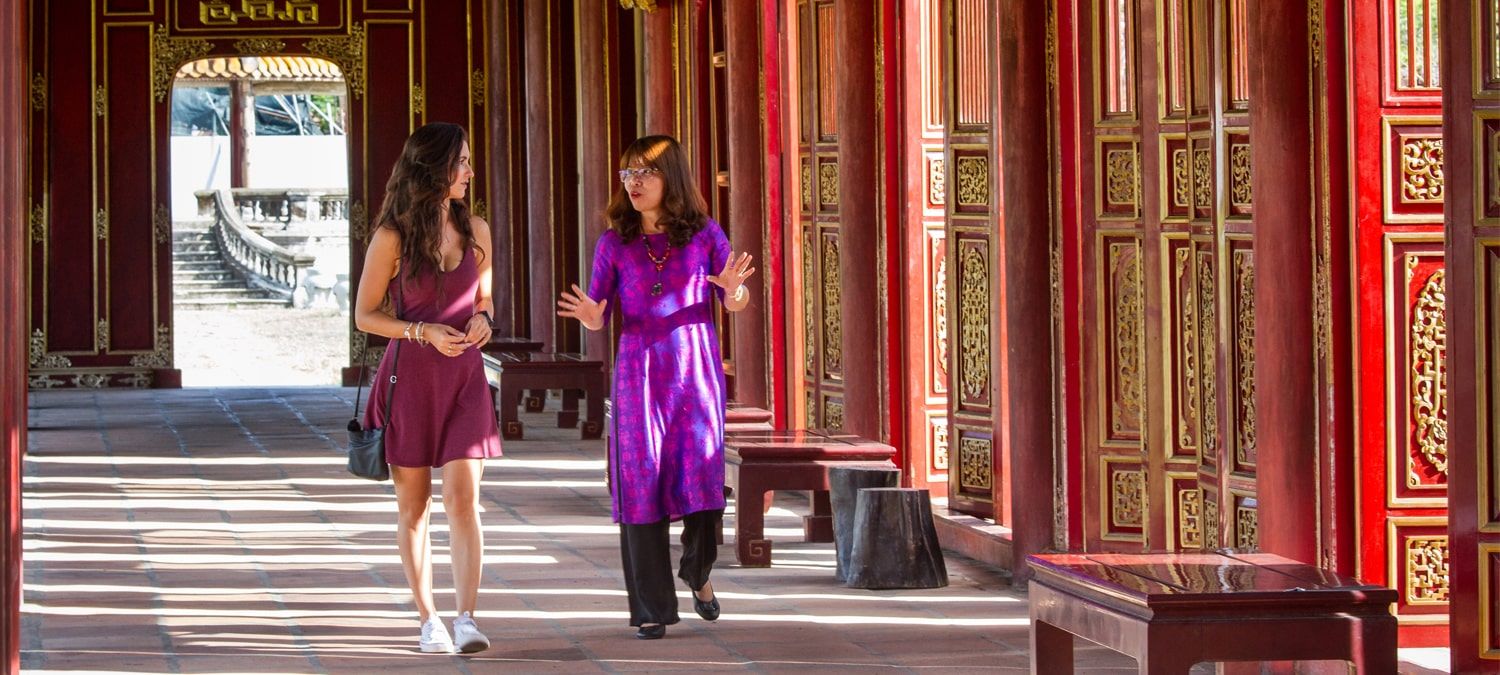 Contact Indochina Tours Today
Thank you for choosing and believing in Indochina Tours online service. We are pleased to provide you our customized itineraries, helpful information, and no-obligation quotes. Feel free to contact us:
Customer Support
As a leading Indochina Tour Operator, we deliver outstanding travel service with superior value and commit to the customer's satisfaction. We are a team of experienced tour specialists who will draw upon our own first-hand experiences when customizing trips for you. Call your local number to chat with our friendly English-speaking Travel Experts now!
Working Hours
Monday to Friday 8.30 AM to 5:30 PM (GMT + 7:00 – Vietnam time)
Saturday: 8:30 - 12:30 PM.
Representative Offices
HANOI OFFICE:
Address: No. 31 Van Mieu street, Dong Da district, Hanoi, Vietnam 
SAIGON OFFICE:
Address: 10th Floor, Thanh Dung Office Building, 179 Nguyen Cu Trinh Street, District 1, Ho Chi Minh City, Vietnam
CAMBODIA OFFICE:
Borey Angkor Shopping Arcade B18, Road No6, Krous Village, Siem Reap, Cambodia.
LAOS OFFICE:
Hom07, Ban Nasamphan, 13th North Road, Luang Prabang, Laos.
Follow Our Guide to Inquiry a Tour
To inquire about your tour requirements, please click Tailor Your Own Holiday and fill in our online inquiry form. Don't worry because this inquiry form will not commit you to either booking the tour or any expense. So feel free to tell us your idea and take advantage of our free travel consultation services.
Leave Your Suggestions & Comments
We always welcome all your words about our websites, tour itineraries, and travel services, etc. Also, for more information or relating questions on Indochina travel, please leave us your suggestions and comments by completing the form below. Our experts will reply to you soon and ready to plan your best Indochina tours. Your private information will be strictly protected in compliance with our Privacy and Security Policy. 
You can call us on these phone numbers above er complete this form and we'll contact you to begin planning your Best Indochina  Tours. It is totally free and under no obligation.