Reliable Indochina Tour Operator for Southeast Asia and Indochina Tours
Who We Are?
Indochina Tours (https://www.indochina.tours/ ) is a reputable company that specializes in customized and creative tours to Vietnam, Laos, and Cambodia. Established and developed since 2008, we have been continuously expanding and affirming itself with the purpose of offering Indochina tours & travel services combining your value vacation to discover little by little more than one country in one trip.
With 12+ years of dedication to specially tailor-made tours for families, couples, friend travelers, we are proud to deliver you the best travel services to have memorable tours with once-in-a-lifetime experience totally around your needs and budgets. Our dedicated team serves thousands of satisfied customers a year, we get 99% excellent reviews as well as winning TripAdvisor's certificate of excellence year on year.
Unlike travel companies and overseas tour operators that mostly just resell fixed tours, we work with you to create your very own unique trip. Every Indochina trip is designed to your interests, with 1:1 help from your own dedicated travel expert, every step of the way!
We've got a story to tell…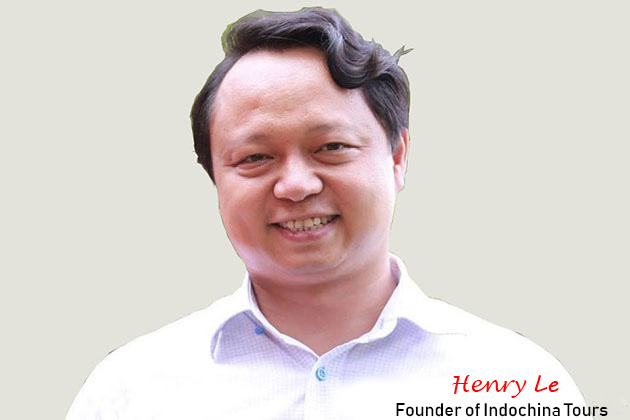 Our story began in the period of time back in 2008 when a young entrepreneur – Henry Le – a person with deep knowledge and astounding passion for tourism. He desires to share his experiences of traveling to Indochina with those looking for an authentic travel experience. Thus, he accompanies a group of like-minded local travel experts who built the website for the purpose of offering Indochina tour packages and travel services for visitors to discover multi countries in one trip. Indochina Tours serves a mission to provide fun-filled holidays throughout Vietnam, Cambodia, Laos. In the way of development, we have expanded to put Myanmar, Thailand, and beyond into one trip, but still offering excellent services with our dedicated and knowledgeable travel specialists, who will expertly craft a vacation especially for you. Therefore, if you are looking for a reliable travel agency that can create a customized journey that will exceed all of your expectations, please contact with dedicated Indochina Tours team.
The world is out there and is yours to explore. Let Indochina Tours help you find out your once-in-a-lifetime trip while setting your foot on our precious planet!
Our Mission
To be A Reliable Online Travel Tour Operator
Indochina Tours provides travelers with all they need from travel service, car transfer, ticket, and much more. With the professional team who works 24 hours a day, 7 days a week. You can completely rely on us to be your best companion in every step of your way.
Customers' satisfaction is our first concern
After over 10 years working in the tourism industry, Indochina Tours' mission remains the same as we were when we established the company in 2008: to provide high-quality vacation at the most affordable price while giving each and every guest personalized attention.
So, to do this, we consistently recruit qualified staff and train them to offer our customers the best service. Our travel experts are known for their high attention to detail and quickly respond to any of your questions and concerns. Not just assisting you in the journey to Indochina, even in the next time when you want to plan for a trip to Asia, feel free to ask them how they've traveled lately, they will likely to show you tons of great advice.

Why Travel with Indochina Tours?
Local Tour Operator & Travel Agency
Running local offices in Vietnam, Laos, and Cambodia, Indochina Tour knows the region thoroughly, which allows us to provide you a better way to immerse in the local lifestyle, explore hidden corners and appreciate the nuances of this wonderful region.
With over a decade of working in the tourism industry, we will work with you every step of the way until we achieve the perfect result: a personalized, life-changing holiday that becomes one of your favorite holiday memories.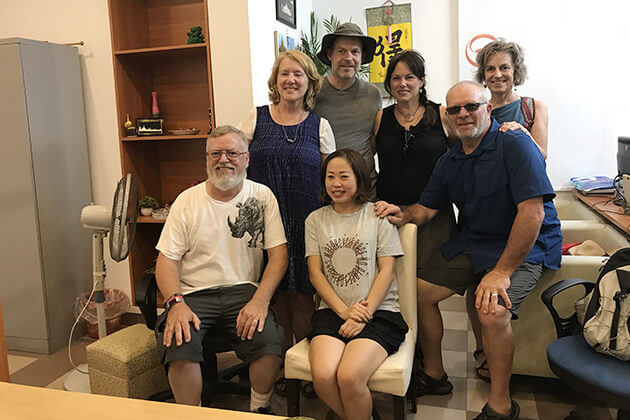 Itinerary Flexibility
All of our Indochina travel packages are private tours and your itinerary is individually customized to your wishes. We plan every detail of your trip based on your needs, travel style, timeframe, interests so that you have the memorable experience of a lifetime.
1-on-1 Travel Consultant Service
Your travel consultant will be at your service from the moment you enquire about a tour till your departure home. We strive to be passionate and professional to give your best travel services, so feel free to let us know any of your trip ideas.
Safety Commitment
Well-arranged Accommodations:
All hotels or resorts will be well chosen and arranged in advance that meets your requirements, making a trip most comfortable.
Luxury Vehicle with Veteran Drivers
State-of-the-art means of transportation controlled by well-trained drivers with years of experience.
Professional Tour Guide/s:
Young, cheerful, neat, responsive and professional is what describes our tour guide/s. They are there to make your holidays fun and friendly atmosphere right from the moment you meet them for the first time.
24 Hour Emergency Cover:
Our tour guide, tour leaders and tour operator/s turn on their cell phone 24 hours/day in case of emergency and you need their assistance. After check-in in any hotels or resorts, they need to make sure everything well organized.
Travel Insurance:
We do not put the Travel Insurance in our tour packages to Vietnam. Insurance is compulsory when you travel with us.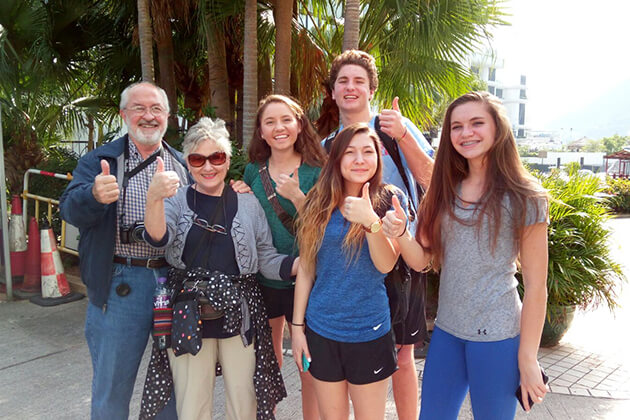 Pre-tour Inspection Visits:
Since we build any tours programs, our tour operator, as well as the travel advisor, must inspect all of the sites, restaurants, hotels… to make sure we offer the best available services to customers. In most of the cases, our tour operators are aware of all unexpected things that may arise during the trip
Safety First:
Safety is our first priority, we ensure your tours will avoid any risks that may arise during the trip.
Services Confirmation Vouchers:
All of the services we provide we always issue the Services Confirmation Vouchers. In that voucher, we have listed clearly all the services bought by clients.
Affordable Price:
We are absolutely confident in our tour prices, which are competitive and match the quotations. All inclusions and exclusions are extremely clear mentioned. There is always the price valid in our quotation has been sent.
Well-Plan:
All of our tours are designed to strike the balance between touring, relax and fun. We always create some unique experience for you to participate in the local culture and activities. All trips are well-organized to the last details.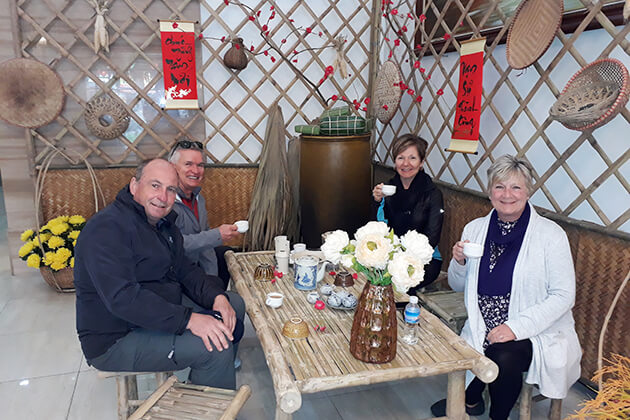 See Our Feedbacks
Our team serves a lot of satisfied customers a year, winning TripAdvisor's certificate of excellence year on year. All of the customers are genuine in their own words.
"2 weeks ago, my wife and I have enjoyed a 19days Indochina touring. Our agent was Tracey Nguyen, through her arrangement and recommendation, we have spent one week in Vietnam starting from Ho Chi Minh, Hue, Hoian, Halong Bay, and Hanoi…" View more

"We have just come home from an amazing 2-week tour of Vietnam and Cambodia, Maya was our sales representative, she was so helpful and listened to the plan we wanted to do then she put it in place…" View more
  At Indochina Tours, we guarantee you will not regret choosing INDOCHINA tour for your dream vacation!