Indochina Tours always keep promises to our valued customers:
Our dedicated 24/7 customer service, our policy of no hidden costs and our invincibly reasonable prices will guarantee you the most enjoyable trip to Indochina.
Our efficient booking and refund policy ensure that you do not have to worry about anything when making a reservation.
We have the complete refund policy among all Indochina tour operators.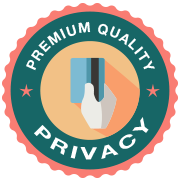 Reservation & Payment
Deposit: To confirm your booking, you must pay 10% of the total tour price in advance as the reservation deposit, depending on the length of the trip and how many flights are involved.
Final payment: Your payment balance is required 30 days before the start of the trip. For urgent booking, a single full payment is compulsory.
Payment method: We primarily accept payment by Visa, MasterCard, American Express, and JCB Card (3.85 % of the amount will be charged for bank fee).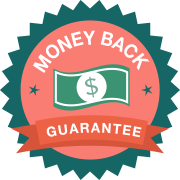 Cancellation & Refund
We would deeply regret your decision to cancel your trip to Vietnam, Laos, Myanmar or Cambodia; however, we realize that there are many valid reasons that this can happen.
In the event of cancellation, we will refund any payment made to IndochinaTours (less any cancellation fee that is applicable) within 14 days of our receipt of your written cancellation request.
The cancellation fee will be calculated as follows:
More than 30 days prior to trip departure. No charge; however 10% of the tour price for deposit is non-refundable. The rest of 20% of the deposit will be refunded – Cancellation received up to 16 to 30 days before departure: 35 % refund of all monies paid excluding penalties if applicable charged by hotels, airlines and rail. All penalties will be itemized.
Cancellation received from 7 to 15 days before departure: 50% of the tour price + penalties charged by hotels, airlines, and rail if applicable. All penalties will be itemized.
Cancellation received from 3 to 6 days before departure: 75% of the tour price + full cost of Mekong River Cruise (applied  depend on the cruises) if applicable.
Cancellation received from 2 to 0 days before departure: 100% of the tour price
No-show travelers will be charged 100% of the tour price full
After the trip has commenced, we are unable to refund any amount for unused services due to your willingness, early departure, late arrival, or missed days on tours.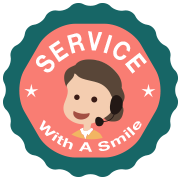 Unique Service Support
As a tourist, you know that low prices are eye-catching and therefore are one of the most competitive elements for a travel company. Some companies may advertise very low prices to attract tourists. This is not always the true cost of the trip if you want to have a comfortable and secured service. We offer a truly inclusive price for those who wish to come to Indochina with full value for every penny spent ensuring that their journey is a pleasant one. On our tour, you'll discover:
24-hour service: IndochinaTours offers Round-the-clock Service with professional travel consultants being available 7 days a week; and also we have a 24/7 mobile service.
You can contact IndochinaTours via the web form from https://www.indochina.tours, email, fax, or phone. If for any reason, you fail to receive any reply from IndochinaTours in regard of your tour status within 48 hours from the time you submitted the request for booking, modifying, or canceling a tour, please contact IndochinaTours customer service center immediately to ensure that we are able to deal with your inquiry under the terms of our Terms and Conditions.
No hidden fee: A professional travel expert will arrange a complete itinerary, including all the points of interest, according to the individual preferences of the client. We will not offer optional tours with additional fees in the itinerary, a practice that a lot of our competitors use to make the initial impression of lower prices. Our tours are fully encompassed with everything specified in our itinerary without any hidden features.
Brand Hotel: Comfortable accommodation will help you relax throughout the whole holiday. Our tours use only internationally-managed hotels or the best local hotels in each city. Here, customers will be pampered with attentive and thoughtful service, in a central location for strolling and shopping.
Free bottled water every day: We offer two free bottles of mineral water or pure water per person per day for our customers. Two glasses of soft drink or local beer are included free of charge at lunch and dinner as compared to the single drink offered by most of the operators.
Expert Guide & Driver: We provide private transfer with both driver and guide. We ensure that the vehicles used on our trip are clean and comfortable and in excellent condition, which our competitors can not always brag about.
As one of Indochina's leading travel operators, we pride ourselves on our record of reliability and service. For some tourists, it is once in a lifetime opportunity to visit these countries. This is why we are always keen to provide you with a great experience based on professional arrangements on what we believe will be the best price available. Indochina Tours is here to serve you!