With the ancient and splendid beauty, Royal Palace in Phnom Penh, Cambodia – one of the most famous royal palaces in the world has a strong attraction for foreigners. Being used to be Cambodian Royal's accommodation, the palace with the golden roof line stands out on the sky of Phnom Penh.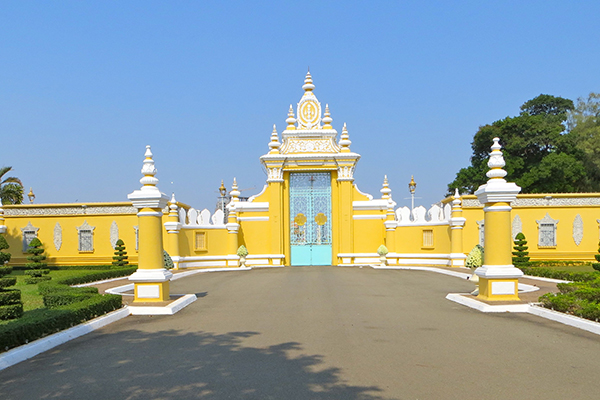 Royal Palace is located in the heart of the capital Phnom Penh. It was built in 1866 after King Norodom relocated the capital from Oudong to Phnom Penh.
In 1871, the palace was built completely, but until 1873, the surrounding wall was just built, all of the structure was officially completed.
Many years later, some of other works were continued to build new or demolished to rebuild like Chanchaya Pavilion and Throne Hall.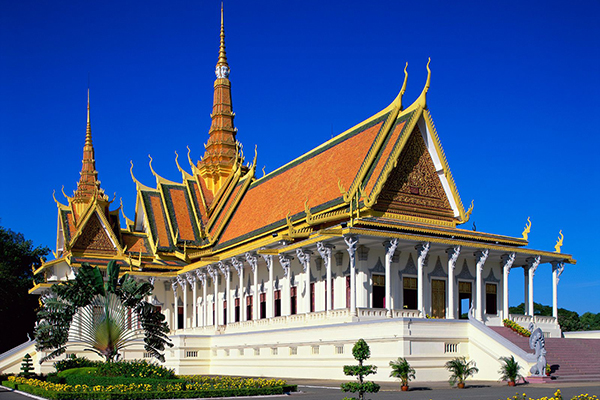 Cambodian Royal Palace is considered as a jewel of Phnom Penh, is a complex of durable structures comprising a lot of high towers – a signature style of this country.
The entire palace is separated from the outside road by a wall with many unique sculptures. The main entrance to the Royal Palace is situated on Sothearos Street.
The works in the palace are decorated very elaborately with exquisite patterns. Besides, colorful blooming flower gardens seem to embellish for the palace, makes it always an indispensible destination for tourists tourists when visiting Cambodia.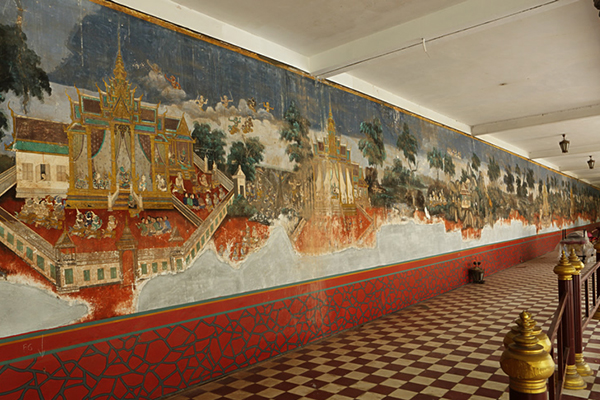 Cambodian Royal Palace has a lot of magnificent works with delicate patterns, featured for Cambodian culture. Here are some must-visit places in the palace:
Throne Hall: where the king and functionaries throned. Today it is used to celebrate important ceremonies such as coronation, wedding or guest room.
Chanchaya Pavilion: the place where occurred the royal dances, the big parties, sometimes the king declaimed with his people here.
Siver Pagoda: the most attractive place for tourists in Royal Palace, where many treasures of Cambodia were kept, especially inside the temple there is the famous Emerald Buddha.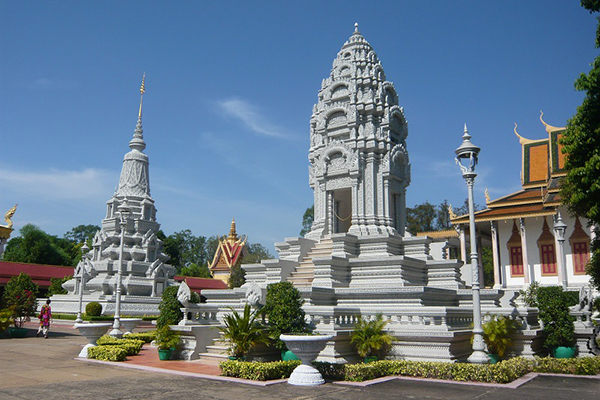 Napoleon III Pavilion: having the architecture that is somewhat different from Khmer Style, showing photos and memorable events of the country.
Pochani Pavilion: where royal arts were represented, today is the place for welcoming guests and royal conference.
Damnak Chan: was used as a workplace of the king, a mixture of Western and traditional Khmer architecture.
Flowers Garden: where gathers many kinds of precious and strange flowers, beautifying for Royal Palace.