Luang Prabang
Luang Prabang is a charming city located in the northern part of Laos, situated at the confluence of the Mekong and Nam Khan rivers. It is a UNESCO World Heritage Site that offers a glimpse into the rich cultural heritage of Laos. The city is known for its stunning natural beauty, peaceful atmosphere, and well-preserved architectural landmarks, including traditional wooden houses and ornate Buddhist temples. Visitors to Luang Prabang can also experience the city's lively night markets, taste its delicious cuisine, and witness the daily almsgiving ceremony, a spiritual tradition that dates back centuries. With its relaxed pace of life and unique blend of French colonial and Southeast Asian influences, Luang Prabang is a must-visit destination for anyone seeking an authentic cultural experience in Southeast Asia.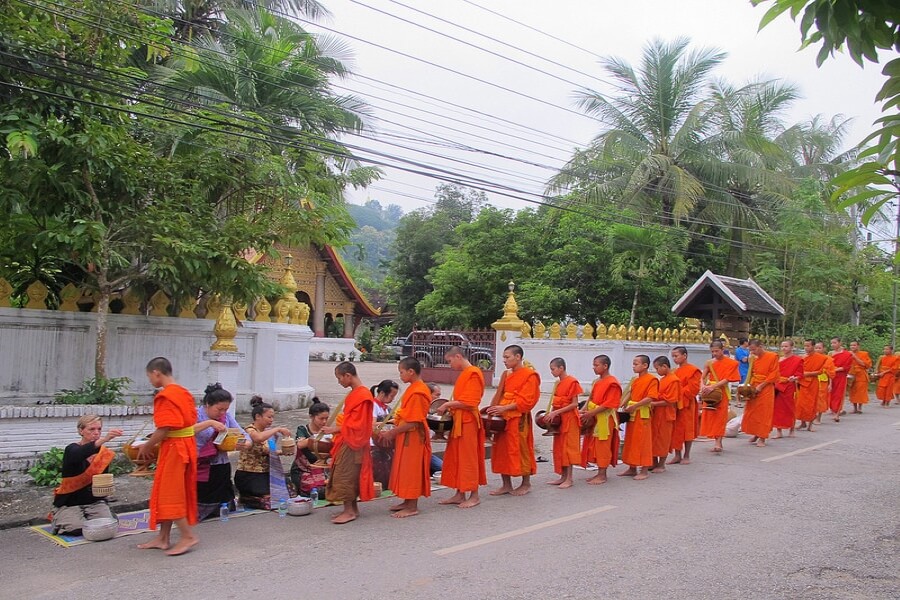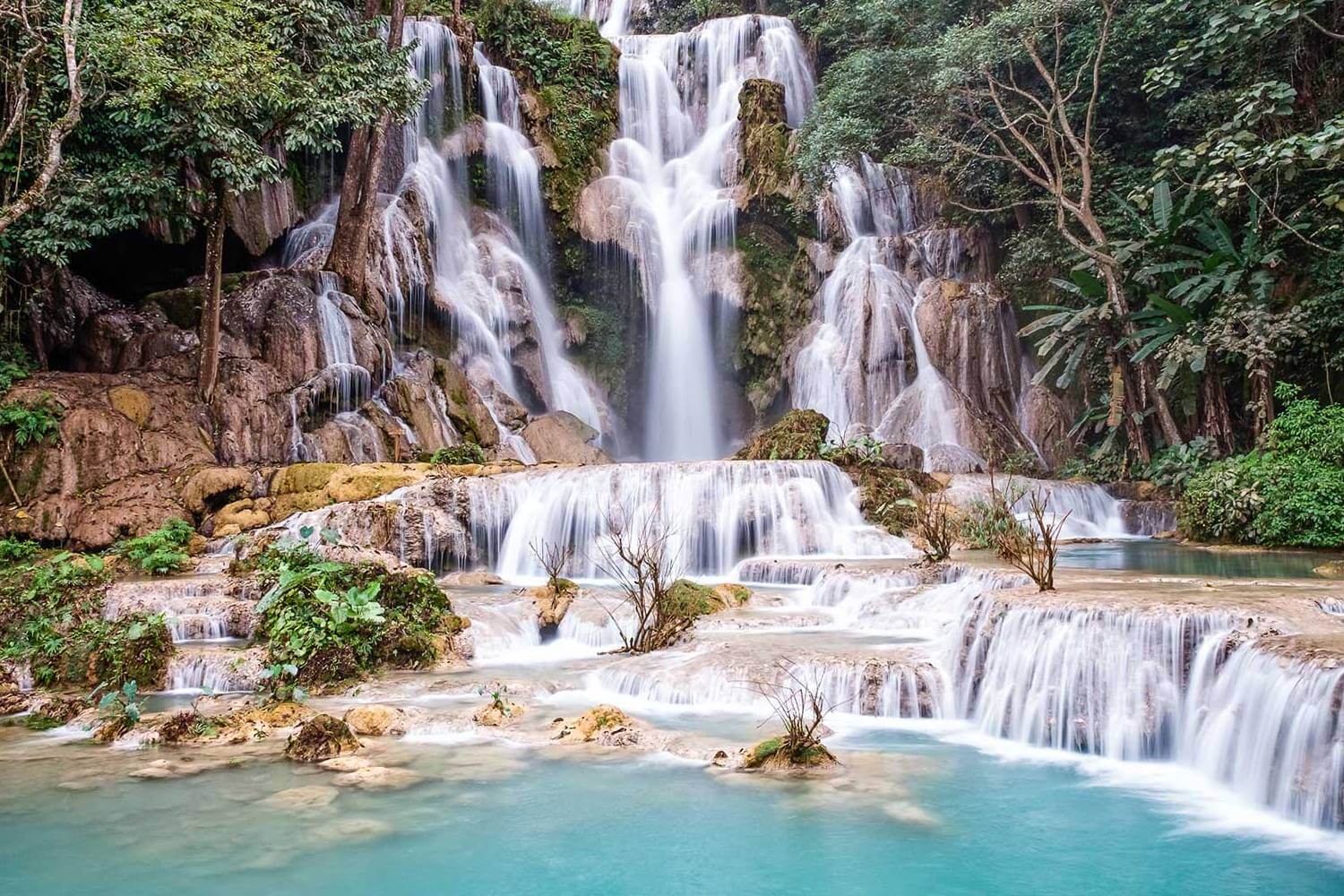 Kuang Si Waterfalls
Kuang Si Waterfalls is a natural wonder located in Luang Prabang province in Laos. The waterfall consists of multiple tiers of cascading turquoise blue water, set against a backdrop of lush green jungle. The main waterfall drops from a height of over 50 meters, creating a dramatic and breathtaking spectacle. Visitors can swim in the natural pools at the base of the falls, or take a hike through the surrounding forest to explore the area's diverse flora and fauna. The Kuang Si Waterfalls are also home to a sanctuary for rescued bears, where visitors can observe these majestic animals up close. The site is known for its tranquility and beauty, offering a serene escape from the hustle and bustle of modern life. Whether you're a nature lover, a photographer, or simply seeking a peaceful retreat, the Kuang Si Waterfalls are an essential destination in Laos.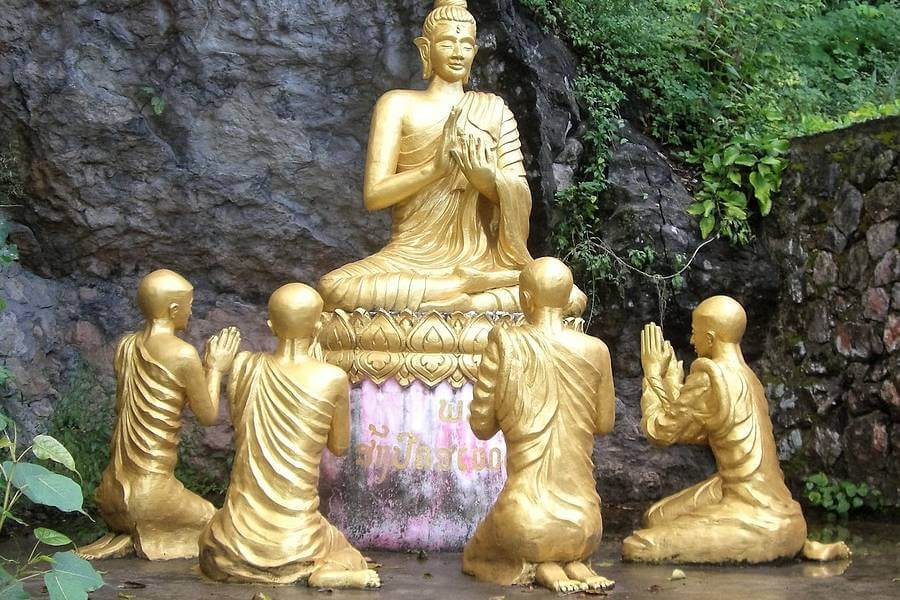 Mount Phousi
Mount Phousi is a small hill located in the heart of Luang Prabang, Laos. The hill is topped by a temple, Wat Chom Si, which offers panoramic views of the city and its surroundings. Visitors can climb the hill's 329 steps to reach the temple, passing through lush vegetation and encountering various Buddha statues and shrines along the way. The temple itself is a beautiful and serene place, with ornate carvings and a peaceful atmosphere. From the top of Mount Phousi, visitors can take in breathtaking views of the Mekong River, the surrounding mountains, and the rooftops of Luang Prabang's many temples and traditional wooden houses. The climb is well worth the effort, especially at sunrise or sunset when the sky is painted with brilliant colors. Mount Phousi is a must-visit destination for anyone traveling to Luang Prabang, offering a unique perspective on this charming city and its natural beauty.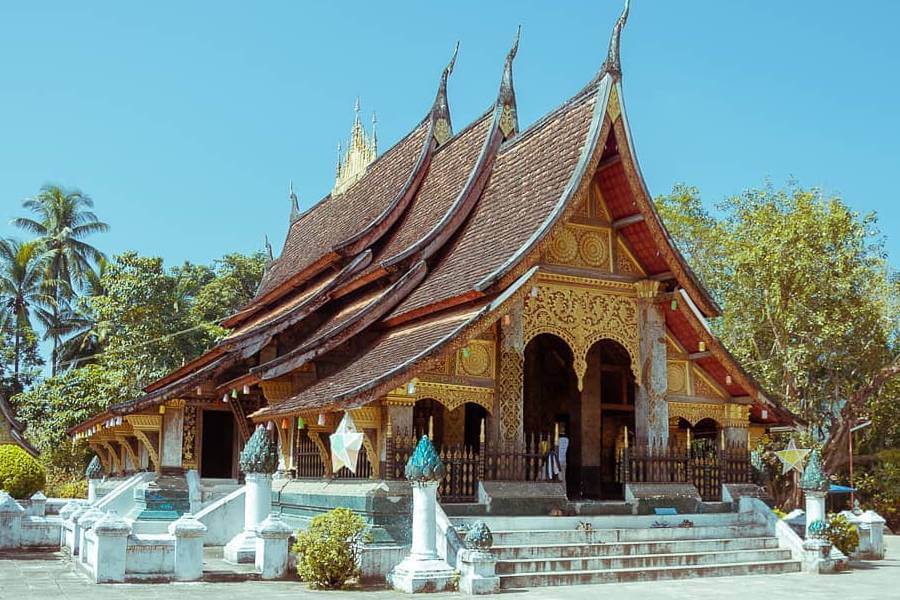 Wat Xieng Thong
Wat Xieng Thong is a magnificent Buddhist temple located in the historic city of Luang Prabang, Laos. Built in the 16th century, the temple is a masterpiece of traditional Lao architecture and design. The temple's main sanctuary features a soaring gilded roof, intricate wood carvings, and detailed mosaics depicting Buddhist stories and symbols. Visitors can explore the temple's many buildings and courtyards, including a library, a drum tower, and a small museum displaying artifacts and religious objects. The temple is also known for its stunning setting on the banks of the Mekong River, with views of the surrounding mountains and forests. Wat Xieng Thong is a symbol of Lao culture and spirituality, and remains an important site of worship and pilgrimage for Buddhists from around the world. A visit to this exquisite temple is a must-do activity for anyone seeking a deeper understanding of the cultural and religious heritage of Luang Prabang and Laos.