To be a bustling and lively during the day but when the sun goes down, the center is a microcosm of society, Ben Thanh Market is a destination not to be missed in the most dynamic city of Vietnam . Not only that, Ben Thanh Market is also a paradise of local handicrafts, branded, Vietnam arts and other souvenirs. Here, you can also find food stalls inside the market, providing excellent taste traditional Vietnamese cuisine.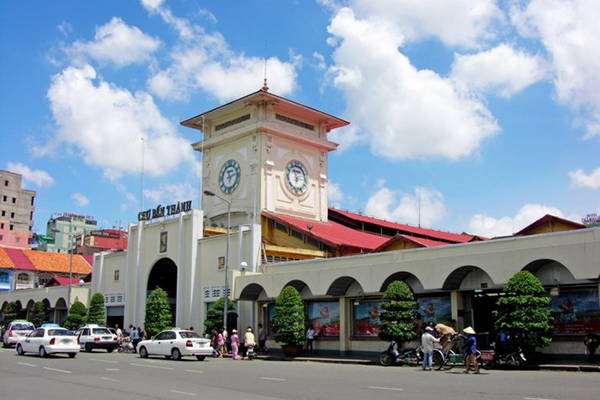 Ben Thanh primarily is renowned as a place for Vietnamese cuisine. Here, one can enjoy all kinds of local dishes such as pancakes, rolls, dirt cake, spring rolls, rice noodles for … In the evening, when all the stalls in the markets closed, the rows shop sidewalk around the market began to emerge and make the area lively. One of the favorite foods of tourists every time they visited the whole fried fish, so be sure to try at least once when you dine here. Besides, one can also enjoy the taste of seafood and beer cooler cheap (only $ 1-2 for a beer only). One piece of advice for tourists is no need to sit crowded into the tent to avoid the heat. From late afternoon until late night, the shops inside the market are closed, but several restaurants are open outside on the surrounding streets. These small yet interesting restaurants can offer you a variety of choices: bubble teas, grills, seafood, etc. When you are tired of eating, stand up and take a walk along the neighborhood which has in no time transformed into a night market full of lights and glamour.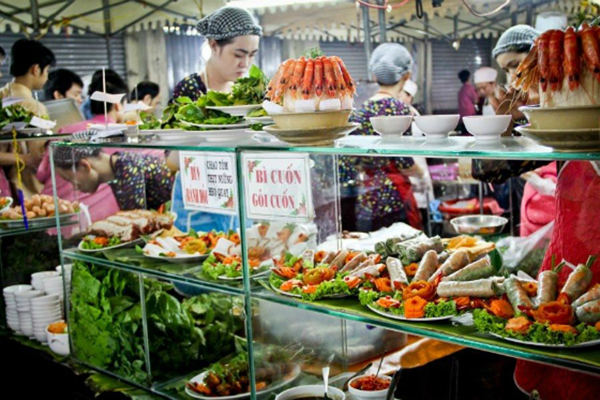 Are you curious about what local people dress or daily use utensils? At this point, all of your answers will be answered. From clothing, shoes, handbags, jewelry to kitchen, grocery, sweets, coffee and great Vietnamese … everything that people need for life Saigon their daily can be separated see here. For those who like shopping, this is the appropriate place for you to enjoy shopping.
Although the quality of the goods is quite good but the prices here are usually hyped up to two or three times the original price. Therefore, travelers should make up at least three or four stalls to compare prices and then see how cheap you can bargain down items.
Another tip is to go shopping in the market before 8:00 for "morning price", that is a little lower than normal for the same good.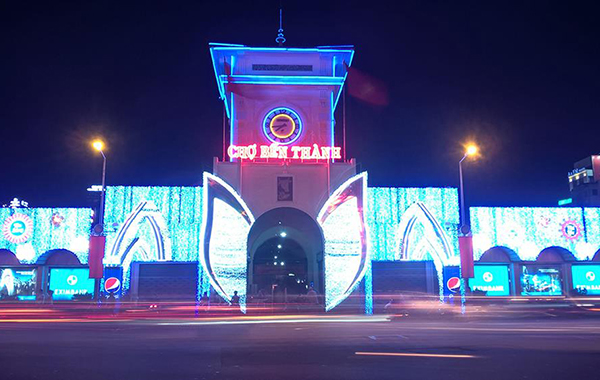 Ben Thanh Market in District 1 is located in the heart of Ho Chi Minh City at the intersection of Le Loi, Ham Nghi, Tan Hung and Le Lai Street, it can be said that Ben Thanh Market is one of the most famous places of the Lake Chi Minh. Since it is located centrally so you can fully to market easily, regardless of the types of transportation. Your trip to Ho Chi Minh City cannot be completed without a visit to Ben Thanh market to experience the "real Vietnam"!