Coming to the land of a million elephants, if you do not visit the ancient temples, do not lean yourself before the mystery of the Buddha statues, you may miss the characteristics of Lao culture. And Wat Si Saket – the pagoda with approximately 7000 Buddha statues is a must-visit place! Together with That Luang and Phra Keo, Wat Si Saket is one of three most ancient and famous temples in Laos.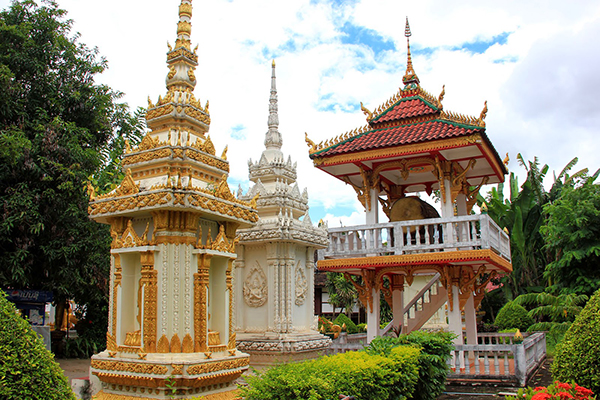 Wat Si Saket is located in Vientiane, on Sethathirath Street, Lane Xang Avenue. This is known as the pagoda owning the largest number of Buddha statues in Laos. It was built in 1818 under the order of Anouvong King – the last king of Vientiane.
The pagoda has a unique architecture with 5 floors of roof and a corridor surrounding the main pagoda.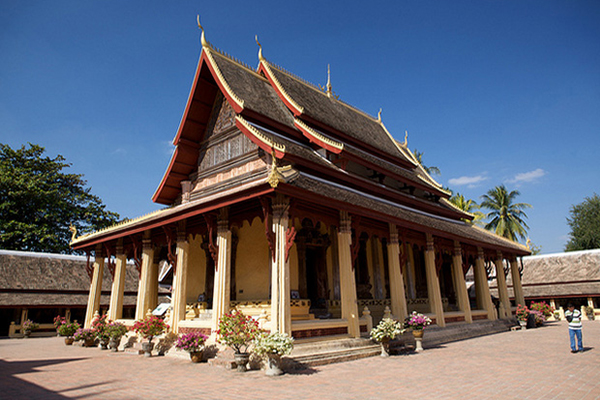 The walls inside the corridor display more than 2,000 Buddha statues with many different shapes and sizes made during 16th to 19th century. The statues were made of many materials specializing for Laos sculpture such as wood, stone or tin. Notably, in the main hall and a few halls around, there are many valuable ancient gilded copper statues.
Coming to Wat Si Saket, anyone must visit "storage room" lying on the left of the pagoda. There are hundreds of statues inside: some only have bodies, some don't have hands, legs, and some only have the insoles. But they all have one thing in common: no heads.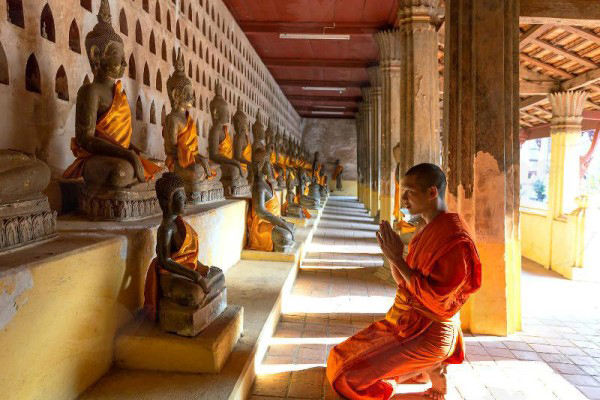 Besides, it is also a museum – a place to keep more than 8000 books and 6840 valuable statues made of many materials such as copper, stone, wood, silver or plaster … Inside the main hall there are thousands small niches, each of them placed a Buddha statue. There is a nearly 400-year-old library with ancient Buddhist scriptures written on palm leaves by hand…