In fact, the best time to travel Laos is built up according to your characters and interests. Nevertheless, the dry season which occurs from November till April witnesses a low rainfall and a moderate temperature than anytime of the year seems to be the most awesome time. On the other hand, some travellers prefer to visit Laos in the wet season from May to October when tropical cloudbursts pour every late afternoon and fewer tourists go here at the same time, so the price is considerably lower. Below are the more details attached tourist cities we're delighted to show you: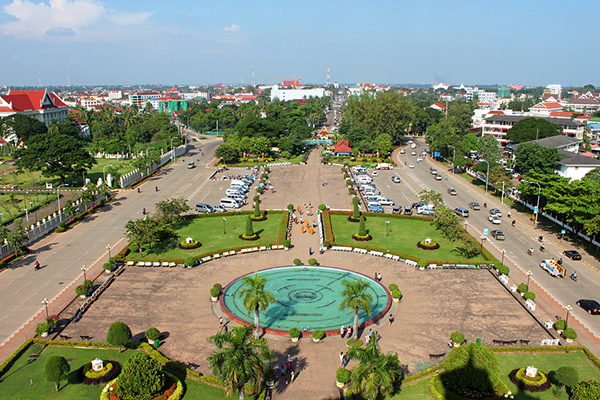 The capital of Laos is seen by the typical wet and dry seasons. The best time to visit is from November to March when the weather is drier and cooler, with a great temperature around 17°C, it only runs to 30°C until March. Rainfall is rarely at this time, so this is the high tourist season here. April and May are hotter with the heat is sometimes 34°C. Torrential afternoon rains happen regularly between May and September.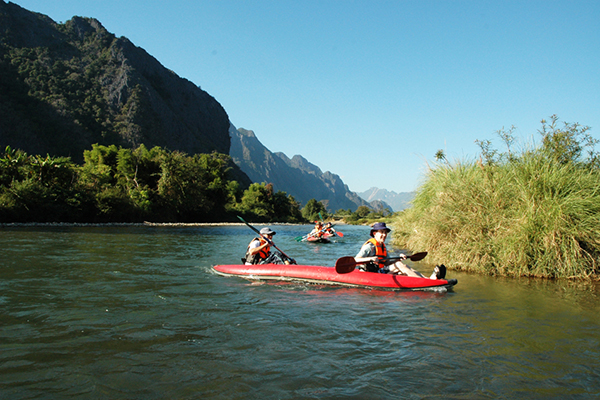 Temperature in Luang Prabang is quite similar to Vientiane, with cooler evenings. The heaviest rains may occur daily from June till August which can reach 300 mm each month. November through to March is the best time to explore Luang Prabang with the average temperatures around 27°C, although some people love to go in the rainy season when fewer travellers come here and the idyllic countryside is picturesque with colours and earthy scents after downpours.
Vang Vieng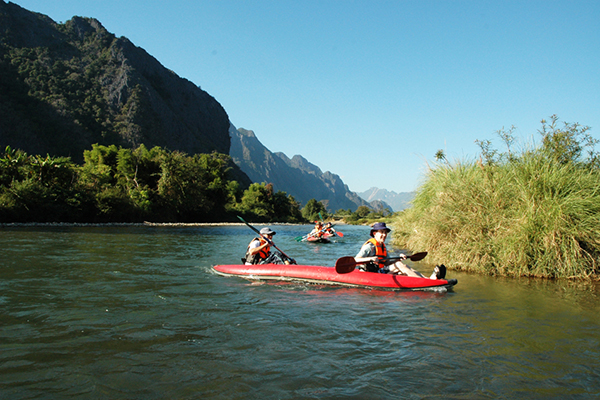 Vang Vieng is famous for the poetic scenery and rich in adventurous activities, where you can go caving, rock-climbing, waterfall-slipping, swimming or kayaking. The wet season from May till September is the best time to visit the lush green mountains of Vang Vieng twinkling after afternoon downpours.
At this time, Nam Song River fills up and flows four times faster. Moreover, due to heavy rains, the pathways and rocks can be slippery, so be cautious when participating in active activities.
The southern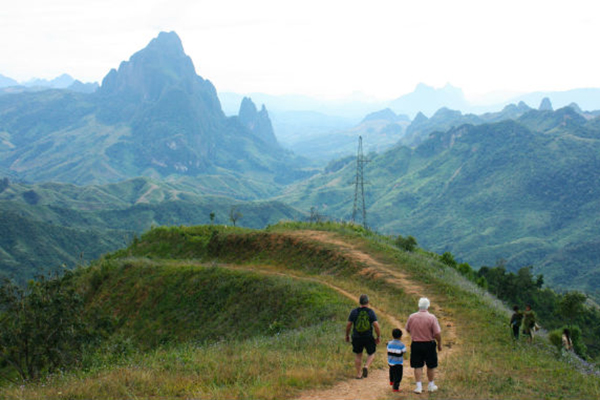 In the south of Laos, from June to September receives torrential rains which may interfere from your journey by sleek roads; however this is the best time to travel around the southern Laos on a boat. From November to March, the weather is drier and cooler, it is also the best time to discover the sites on land, while March till May is supposes as the hottest season, when the heat is on the peak, generally reaches 34°C.
On the whole, throughout Laos, from November to April, rainfall is the lowest level of the year and the sky is clear to capture some stunning nature pictures. Besides, big national and regional festivals take place during the period, so you may catch up with something interesting.