Being the symbol of sweet and innocent nature, Dok Champa is the national flower of Laos and very easy to come across during your Indochina tours. Dok Champa has five soft petals in the shades of white and yellow. The petals twist together like a whirlpool to create a sense of symmetrical and exotic beauty that is hard to come by in other flowers. Along with the beauty of it is the gentle smell that fits perfectly with its innocent look. So how come Laotians choose Dok Champa to be their national flower? Let's find out what's special about Dok Champa in this article!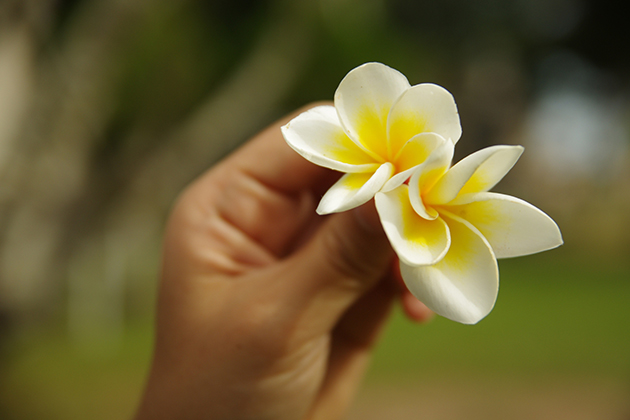 Dok Champa – National Flower of Laos & Its Meanings
Dok Champa has a pure color and an elegant scent, making it the perfect symbol of sincerity and joy in life. It also represents immortality according to Buddhism. As a result, Dok Champa is very easy to come across near temples and monasteries around Laos. Dok Champa has a lot of meanings depending on which cultures we are talking about. In some places, it is believed that Dok Champa is the perfect gift as it is the symbol of luck and a new beginning. If someone gives you Dok Champa as presents, it means that the person wants to cheer you up and hope that you would leave negative things behind and move forward to a brighter future.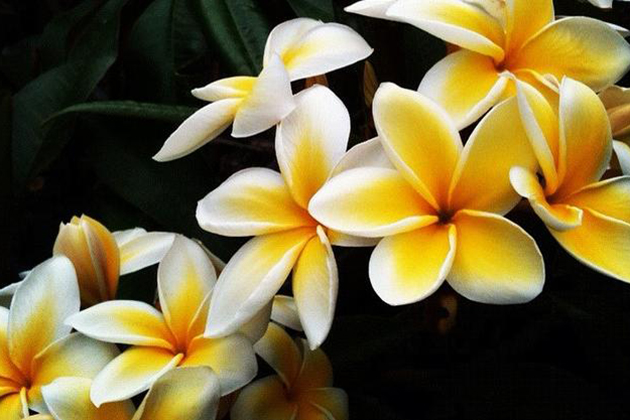 To Laotians, in particular, this national flower shows the gentle and sweet nature of the people whose mellowness is forged mostly by Buddhism.
Although Laos has tens of thousands of beautiful flowers and most of which are eye-catching and have rich scents, Dok Champa still holds a special place in the heart of Laotians and is an irreplaceable part of this lovely country's culture. It showcases the profound meanings hidden behind it and the perfect way in which it describes the characteristics of Lao people – gentle, kind, not too passionate but undoubtedly good-natured.
Dok Champa Flower in Daily Life
Given its association with Buddhism, Dok Champa is planted everywhere in Laos and it's especially easy to be found in monasteries and temples. In fact, Lao people plant so much Dok Champa to the point that the country is sometimes referred to as the "Kingdom of Champa." If you have the chance to go to Laos and participate in any festivals of this beautiful country, you will see how much Laotians adore their national flower. As Dok Champa blooms during April and May, just in the time for the traditional Laos New Year, it has become an important part of the festival itself.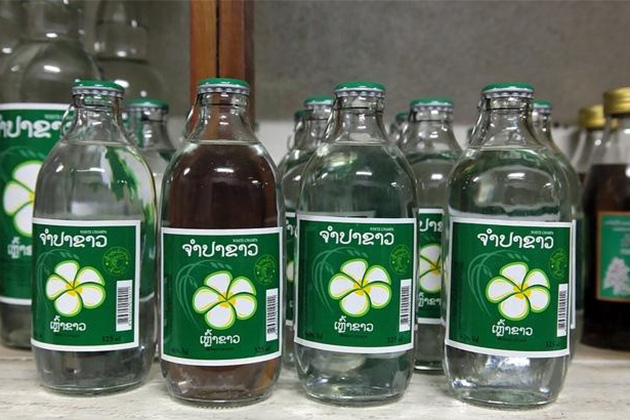 Before the festival actually arrives, Laotians collect a lot of Champa flowers and store them in their houses. They put some into jars and pour alcohol diluted with distilled water to get Champa fragrant water. This kind of fragrant water is then poured into a silver bowl and placed in the living room on New Year's Day. People then dip Dok Champa into this kind of water and flick it on the shoulders of the visitors that come to their houses during New Year to send their best regards.
Lao nobles used to use Dok Champa water to bathe and the flowers to decorate their hair during the New Year. Couples often use Dok Champa as gifts to express their earnest and loyal love. Dok Champa is also used on the hair of the girls that perform Lam vong, the traditional and most popular dance of Laos. It can be said the Dok Champa has become so much more than just a beloved type of flower, it represents the characteristics of Lao people and has penetrated deep into the daily life of locals to the point that it can express the identity of the whole nation.