Chinese Assembly Hall is an exclusive feature in Hoian which is indispensable in every itinerary of tourists in Hoi An. Amongst these halls, perhaps Duong Thuong Assembly Hall is considered as the oldest.
Duong Thuong Assembly Hall is believed to be formed in the 15th century under the reign of King Thanh Hoa, so far the hall has experienced a fairly long journey. Becoming one of the attractions of Hoi An always creating a good impression for tourists, Duong Thuong Assembly Hall is like a special shade, making Hoi An trips more interesting.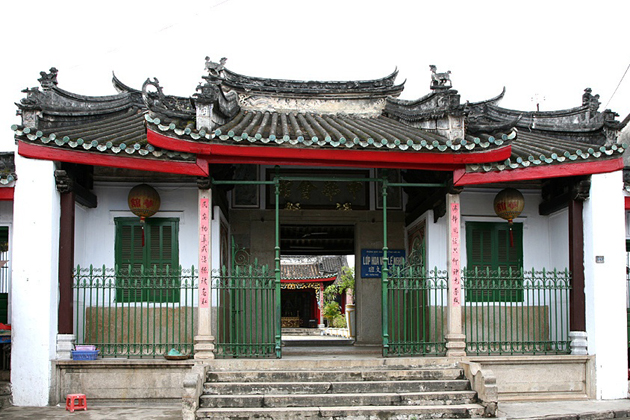 Duong Thuong Assembly Hall is located on Tran Phu Street, not too far from Fujian Assembly Hall. It is also mentioned with different names like Le Nghia Pagoda (Politeness & Reason Pagoda), Jiang Zhe Assembly Hall, Five Counties Assembly Hall or Chinese Assembly Hall. The change in the name of Duong Thuong Assembly Hall comes from the real conditions of its journey of existence. However, basically, the function of Duong Thuong Assembly Hall as well as its presence in Chinese community living in Hoi An is unchanged.
In term of structure, Duong Thuong Assembly Hall also complies with the typical architecture of assembly halls of China that visitors easily see in other assembly halls in Hoi An. The highlight of this architecture is that pillars and decorations are sophisticatedly carved with natural wood.
Besides, inside, Duong Thuong Assembly Hall also keeps the steles recording conventions of ancient Chinese people, as well as some information about the function and the purpose of building the assembly hall.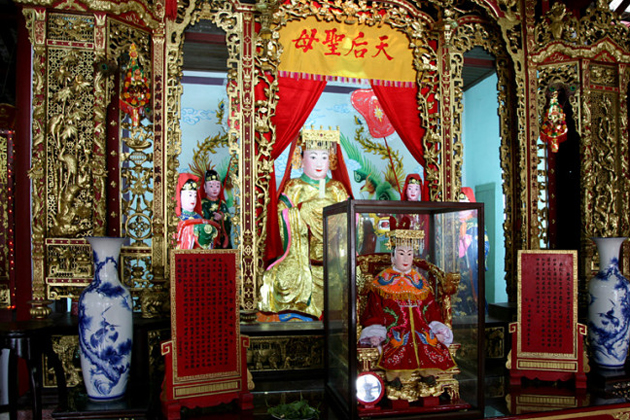 Also, the hall is dedicated to Thien Hau Thanh Mau (Holy Mother or Mazu) – the sacred god that Chinese people do honor.
Duong Thuong Assembly Hall and Fujian Assembly Hall always are the places gathering a huge number of Chinese people as well as tourists coming to visit and offer. The closeness between the hall and the life of Chinese people in Hoi An has still been retained and maintained. Almost tourists traveling to Hoi An, visiting Duong Thuong Assembly Hall feel that this closeness for the Chinese living here like. Besides, visitors can better understand about their community activities, as well as the respect to Thien Hau Thanh Mau though time has passed.