Ly Son – Sa Huynh Geopark is located in a coastal Quang Ngai province in Central Vietnam. With a total area of over 5,000 km2, Quang Ngai offers diverse marvelous mountains, highlands, lowlands, and islands. Considered as the foundation of Sa Huynh Culture, one of three ancient cultures in Vietnam, followed by Champa, Quang Ngai holds a huge potential of cultural heritage. It is also home of three ethnic groups residing in upland areas with dissimilar cultural identities. Remarkably, Ly Son – Sa Huynh will be the next geo-park recognized as the member of UNESCO in November 2019.
Unique Features of Ly Son – Sa Huynh Geopark
Unique values
In fact, the Ly Son – Sa Huynh Geopark has been well preserved with its unique values of culture, geology, and biodiversity on an enormous land and sea area of 4,600sq.km including 2,600sq.km of sea area in nine districts. To be more precise, Ly Son offers unique values of archaeology, culture, people, and landscape of the ancient volcanoes. The northern coastal area of Quang Ngai includes beautiful beaches, columns of basalt basins, abrasive steps and seawater. In addition, the Southern Quang Ngai heritage cluster has Sa Huynh cultural relics and freshwater.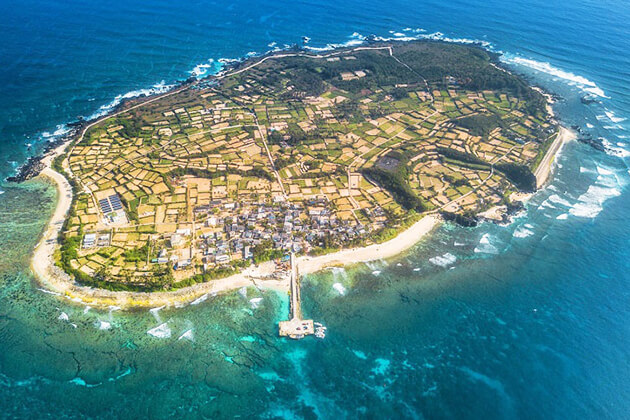 Diverse cultures
Quang Ngai is an immense land with a rich history of Sa Huynh Culture, Champa culture. A perfect combination of different ethnic groups is a bridge to connect and exchange between Kinh and other ethnic groups, traces of mankind of the Paleolithic era, vestiges of Sa Huynh culture as old as over 2500 years and the flourishing Champa's culture. Ethnic groups living in the mountainous region of the province greatly contributes to the diverse culture of Quang Ngai. These unique features have created form Quang Ngai's unrivaled cultural characteristics and identities since the early days of history. Furthermore, Ly Son Island also acquires a reputation for of unique natural scenery as well as many cultural relics such as Hang Pagoda, Duc Temple, An Hai Temple, Hoang Sa – Truong Sa monument, and the culture of Cham and Sa Huynh. Actually, the cultural values both intangible and tangible have been nourished, naturally, accompany people's lives with a wide range of variations, and still preserved and developed till today.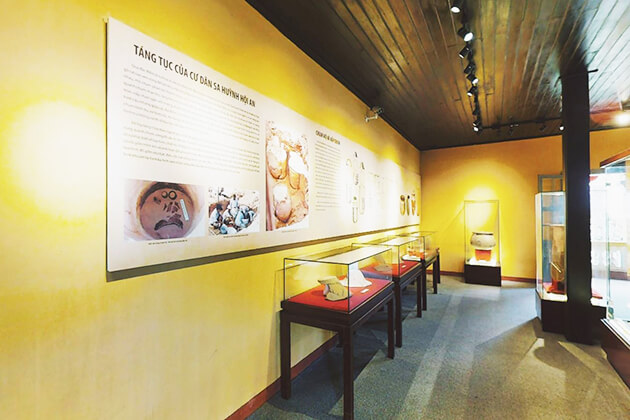 Expanding Tourism
With stunning landscapes and pristine beaches, Quang Ngai is a perfect choice for travel lovers. Coming to the marvelous land, travelers definitely set foot on Ly Son – Sa Huynh Geopark. Ly Son Island has acquired a reputation for "the King of garlic". It is also the spot appearing the earliest civilizations, from prehistory, including Sa Huynh culture and Champa culture along with hundreds of ancient relics. More than just offer the blue sea and white sandy beaches, there is a wide range of destinations including Am Linh Temple, Paracels Museum, Hang Pagoda, Duc Pagoda, two volcanic peaks of Gieng Tien and Thoi Loi. One step further to visit Sa Huynh beach, which is the significant salt barn of the central region and famous for an archaeological relic with Sa Huynh Culture. An indispensable thing in Sa Huynh beach is exploring the local culture. Take a short visit to Thien An Pagoda to explore historical relic and the symbol of Quang Ngai along with Tra River or head to Truong Luy (Long Wall) to get a closer insight into ancient stone relic with 113km long running through 8 districts of Quang Ngai. More interestingly, Thoi Loi Mountain offers a panoramic view in the south of Ly Son Island. Another choice is to visit Hang Pagoda, watch the lighthouse at the sunset and much more.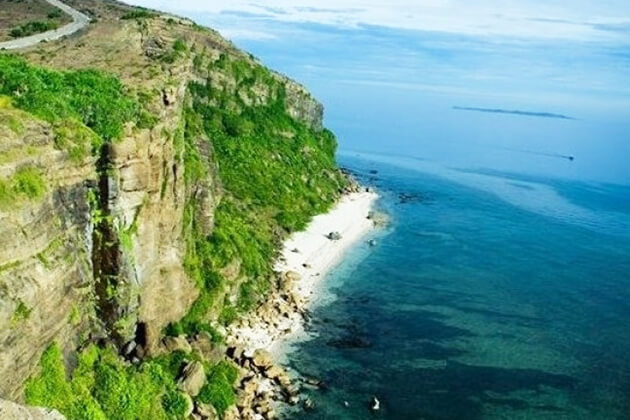 Quang Ngai prepares to Submit Ly Son – Sa Huynh Geopark to UNESCO
Quang Ngai always pays much attention to develop Geopark with a wide range of activities. In the upcoming time, the Management Board of Ly Son-Sa Huynh Geopark is expected to organize an International Conference on Ly Son-Sa Huynh Geological Park in 2019 in conjunction with 110 years of exploring Sa Huynh culture, open tour "Ly Son-Sa Huynh Geopark", enhancing promotion activities and focusing on the value of Ly Son-Sa Huynh Geopark.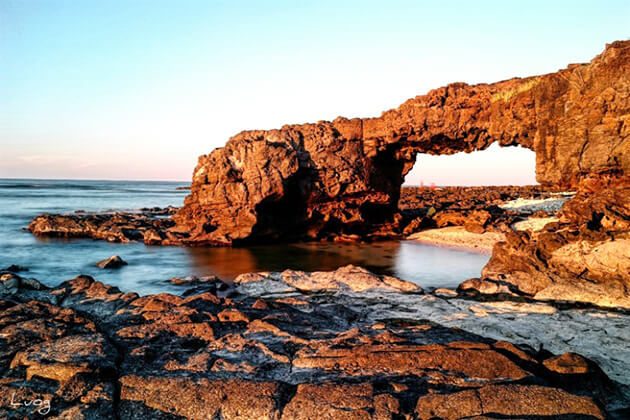 According to information from the Ministry of Culture and Tourism, Quang Ngai province has implemented many activities to build a dossier to submit to UNESCO for the Ly Son – Sa Huynh Geopark as a global geopark network in November 2019.