Myanmar will grant visa-on-arrival to six more countries beginning October 1st, 2019 as a relaxation of restriction on entry into the country to boost tourism, according to a statement of the Ministry of Hotels and Tourism.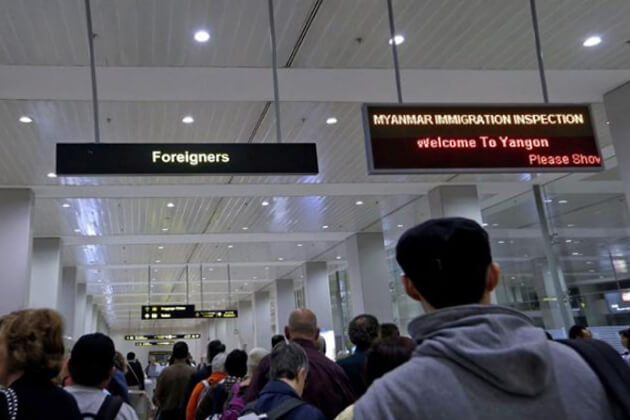 The six countries include Italy, Spain, Germany, Russia, Switzerland, and Australia. Tourists from these countries will be allowed to enter through three international airports – Yangon, Mandalay, and Nay Pyi Taw as well as some designated border gates by paying USD 50 as visa fee. This new tourist visas will allow visits of up to 30 days in Myanmar.
Visitors will be allowed to enter the country only with tourist visa alone. The ministry will not allow the extension of the visa-on-arrival. They will have to respect Myanmar's existing laws and procedures. They will be allowed to freely visit the tourist sites apart from the restricted places.
While the majority of the Western travelers who visit Myanmar are from Germany and France, their numbers are just around 10,000 per year on average – less than 10 percent of the total number of Asian travelers to Myanmar from countries like China, Korea, Japan & Thailand.
The timely grant of such visa is expected to draw more tourists from Europe in the open season starting October when tourist arrivals used to grow by that time. It is a good move for the tourism industry in Myanmar as well as in Indochina region.