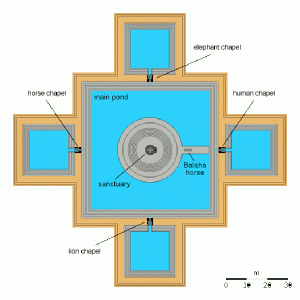 Coming to Cambodia, visitors will feel the most interesting things and have new experiences. Each tourist attraction has a different ancient architecture, having a long history for hundreds of years. Amongst a diversity of famous places, you cannot forget to mention to the artificial island – Neak Pean – one of the typical islands of Cambodian
Artificial Island Neak Pean is located in Angkor Complex, is one of the tourist attractions that visitors are interested in most.
Neak Pean is an artificial island formed between large water. The surrounding area has the shape of a snake, so this island has also known as Snake Island.
Neak Pean Island is round, with a small area, inside the snake circle there are stairs up to a small temple. This great work is totally built of stone and special adhesives of Cambodian people at that period of time. It can be said that the process of designing and building of Neak Pean Island is a creative process, reflecting the thinking minds of Cambodian people.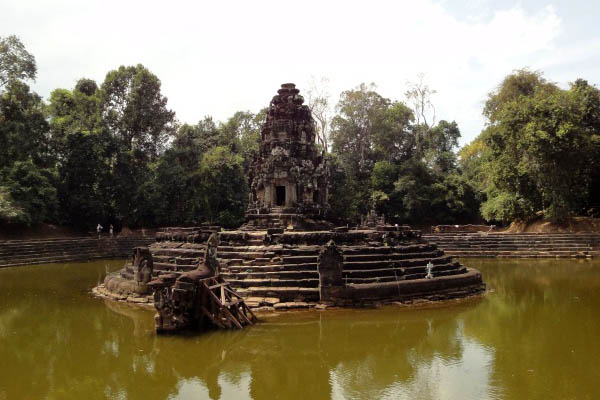 The main temple has a square foundation, with a medium height and the same 4 sides. From the inside shore, visitors can look away the lake of the artificial island.
In the rainy season, two snake gods embracing the temple have the resurfaced heads on the water, makes the viewer feel like they're trying to lift up the temple so that it would not sink into the water. In the dry season, the lake is drained, so the artificial island Neak Pean becomes one of tourist attractions to visit.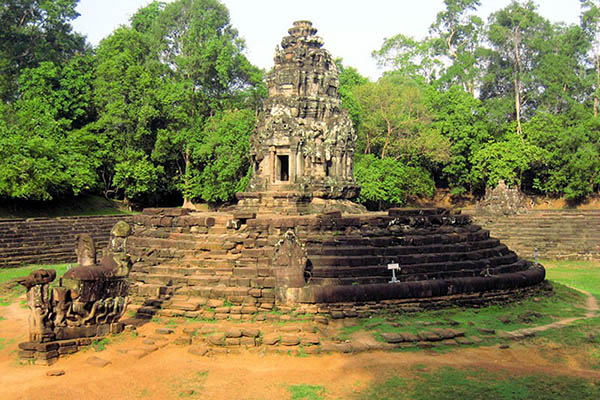 The temple on the island worships Buddhas and Bodhisattvas. According to legend, the Buddha and Bodhisattva once transformed into horses to rescue the injured people from the terrible shipwrecked in history. Therefore, there is a stone horse statue in the temple to express the remembrance and gratitude to Buddha and Bodhisattva for transforming and saving human lives.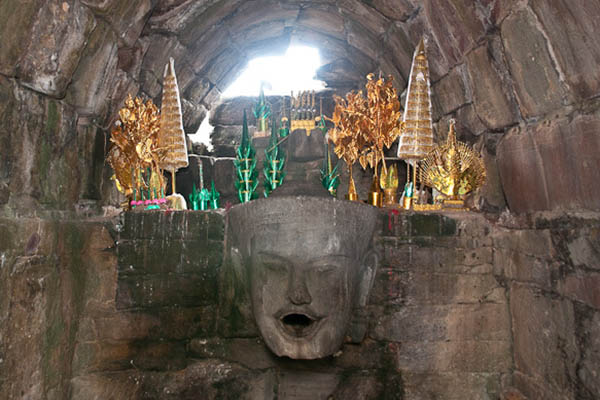 The simple and gentle beauty of the temple radiates an atmosphere of the serenity, compassion and kindness. Visit here, tourists will immerse into the thrilling, emotional legends, bringing the pride of the Khmer people.