Phu Quoc Island located in the southern Kien Giang province will become one of the top destinations in Southeast Asia according to Malaysia's World of Buzz newspaper in its article about Vietnam's largest island.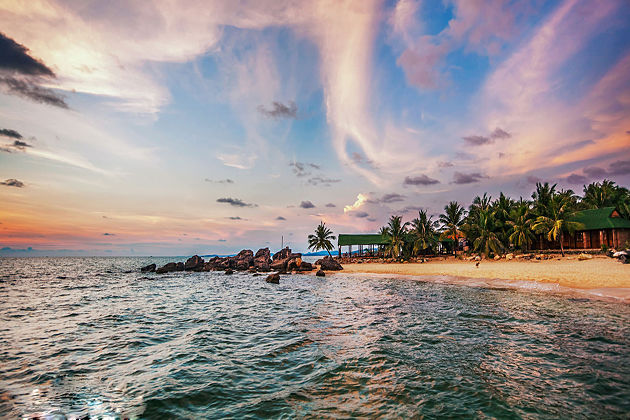 The beaches and small islands around Phu Quoc are considered a perfect gateway on the crowded holiday scene these days.
Lying on the Viet Nam-Cambodia-Thailand marine economic corridor, Phu Quoc is dubbed the "pearl" island of Vietnam. It features a monsoon tropical climate, with two seasons, which are the dry season from November to April and the rainy season from May to October. The average temperature is 28 degrees Celsius, which allows tourists to enjoy the island's stunning beauty at any time of the year.
Phu Quoc used to be a sleepy area of around 100,000 people. Nonetheless, the 567-meter square island has recently become a tourist mecca for thousands of tourists all over the world.
Situated 46km from the mainland, the island can be reached by air from Ho Chi Minh City within one hour and from Hanoi within two hours.
Phu Quoc National Park is one of the most attractive destinations in the district. It is home to 929 plant species, of which 42 are listed in Vietnamese and world red books of endangered species. The park is included in the Kien Giang biosphere reserve, which was recognized as a World Biosphere Reserve by UNESCO in 2006.
This peaceful tropical paradise is Vietnam's largest island, which has rapidly morphed from a sleepy island to the most well-known destination. It is still largely undeveloped as there is plenty of room for exploration. Spend time diving and beholding the reefs, kayak, in the bays or relax by lounging on the beach, indulging in a massage and dining on fresh seafood. It really is a perfect escape from the noise and stress from daily life.
In September, it was named by CNN among the top five up-and-coming Asia Pacific destinations to discover at the end of 2018 as well as the early of 2019.