It is true to say that weather and climate play a vital role in every travel. To make your Indochina tour packages amazing, browse the information below to gain a deeper understanding of the weather and climate of Vietnam, Laos, and Cambodia.
Vietnam Weather & Climate
In common, Vietnam has a tropical clime with average annual temperatures ranging from 22ºC (72ºF) to 30ºC (86ºF). There are two obvious reasons: humid and plain from April to October, most of the region is inclined by south-western monsoons. The rains, which tend to be intensified in the late afternoons, provide grateful relief to the heat. Travel to very distant areas may be affected by the rains, but everywhere they should not interpose with your trip.
Packing for a trip to Vietnam can be resistant, as the clime can diversify depending on when and where you go. When the weather isn't ideal in one region, it's admirable in another. While Hanoi is chill enough to maintain a cloth from December to February, this is a worthy season to visit Ho Chi Minh City and the Mekong Delta. Although the temperatures are compatible year-round, diverse parts of the land, at the true clock of the year, can be affected by unpredictable storms which may cause flooding.
Weather & Climate in Northern Vietnam (Hanoi, Halong Bay, Sapa)
The north is determined by four seasons with a frigid winter and hot summer. The temperature can range from 5ºC (41ºF) in winter up to 35ºC (95ºF) in the summer from April to October, it is commonly warm and moist with an ordinary temperature around 31ºC (90 ºF) and heaviest rainfall between July and August. The average temperature during the cold season (December to February) is 20ºC (68ºF). However, in the gigantic regions in the remote north such as Sapa, the temperature can at times dismiss below zero (32ºF). The loveliest period of the year to have visitation is from September to December when there's an excellent opportunity for visible cloud and light humidity.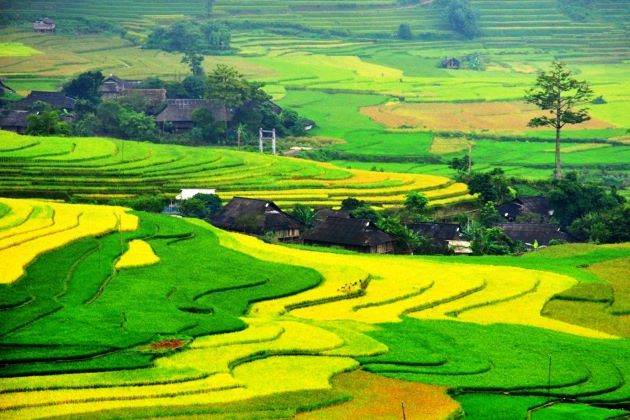 Weather & Climate in 
Central Vietnam (Hue, Da Nang, Hoi An)
The usual high temperature in the central place is 30ºC (86ºF). Heavy storms and the maximum amount of rainfall happen from October to December and are inclined to flooding. The worst time to enjoy the beach weather and cultural sightseeing are between February to August.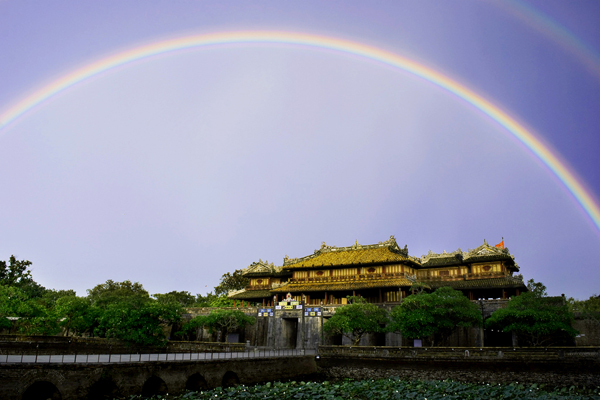 Weather & Climate in 
Southern Vietnam (Ho Chi Minh City, Mekong Delta, Dalat)
The southern has a dry and wet season. The maximum amount of rainfall is from June to October with 80% average moisture. The ordinary high-temperature year circular is 32ºC (90ºF). The central mountain village of Dalat has a year-round temperate of 18ºC to 21ºC (64ºF to 70ºF) earning it the title "City of Eternal Spring". Beach destinations such as Nha Trang, Phan Thiet, and Phu Quoc Island are warm and cheerful most of the year. However, the wet season diversifies for each destination: Nha Trang (October to December); Phan Thiet (July to November); and Phu Quoc (June to September).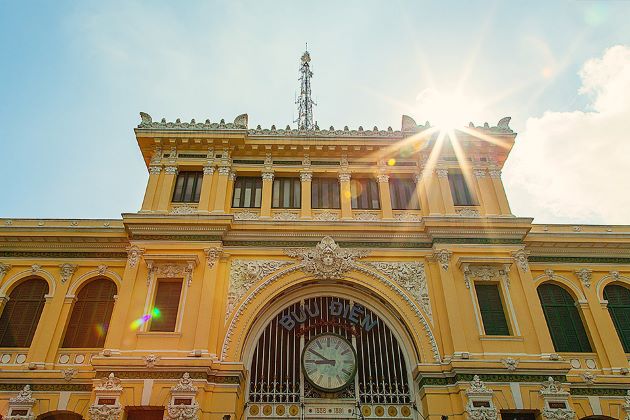 Cambodia Weather & Climate
Cambodia has a tropical climate that is hot and moist with two obvious seasons: the wet season and dry season. During the peak of the wet season (June to August), the moisture is higher and the temperatures can gain the higher 30ºC (86ºF), from September to early November, it is humid and slightly cooler, Seasonal flooding in Phnom Penh and the rest of Cambodia happen in late July and early August which may cause disruption to journeys. The dry season (November to May) is lively from November to February and turns hotter from March to May, where temperatures can soar as high as 38ºC (100ºF).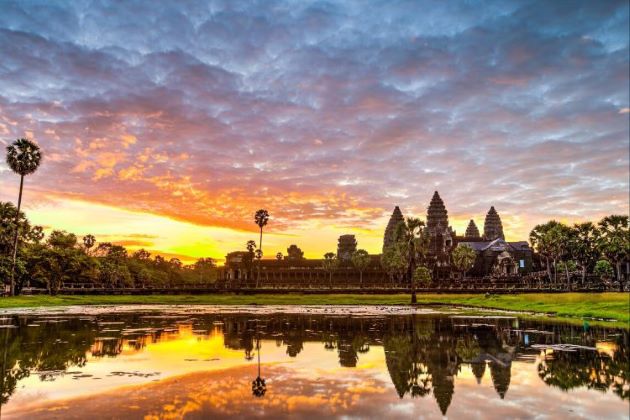 Laos Weather & Climate
Laos has two seasons. The wet season spread from May through October and the dry season from November to April. For the most part, Laos is hot, although there is an excellent deal of unsteadiness between summer and winter temperatures at higher elevations. The metropolis, Vientiane, ranges from the higher-20s Celsius (mid-70s Fahrenheit), in January to mid-30s Celsius (mid-90s Fahrenheit) in April and May. In the gigantic place, however, temperatures can plumb to closely freezing in December and January. During the wet season, the maximum precipitation is in southern Laos.