Once you've set your feet in astonishing Laos, there is no way to refuse discovering Laos regional delicacies. In spite of the booming of French and European restaurants all around Laos, it is suggested to enjoy the pleasure of tasting authentic Laotian foods which are the freshest meals thanks to the magical incorporation of natural herbs, grilled meat and steamed fishes. However, the diverse eating options in Vientiane can make travelers confused at first due to the worry of food flavor and hygiene. Luckily, we brought the latest updated guidelines to satisfy and simplify your adventure of the appetites while eating out in 10 locations for best authentic cuisines in vibrant Laos.
1. Le Tangor
Bring the similar feeling as eating out in luxurious French restaurants on busy streets of Luang Prabang, Le Tangor is also widely famous for its excellent and high-qualified dishes and homelike ambiance. Head to the magnificent restaurant, tourists will be served with a huge variety of delicacies made from meats, wines, cheeses and it is a pleasure to consume ceviche- Le Tangor's signature cuisine.
Address: 63/6 Ban Xiengmouane, Rue Sisavangvong, Luang Prabang, Laos.
Phone no: +856 (0)71 260761.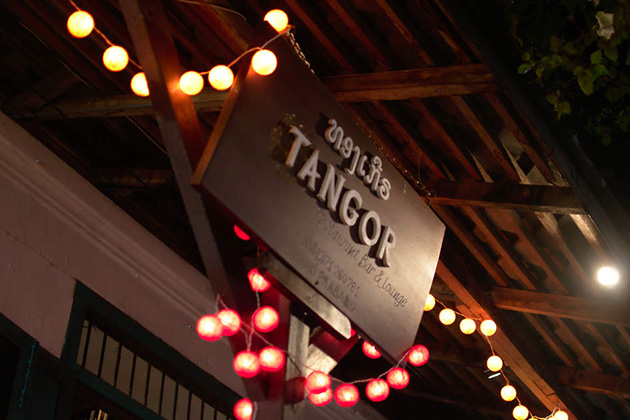 2. Le Vetiver & Nava Mekong
The Boutique Hotel in Luang Prabang, Villa Maly supplies eaters coming here with two different dining choices. Sightseers can comfortably embrace tasty dishes at Le Vetiver, the restaurant inside Villa Maly or enjoy a cruise dinner along the beautiful Mekong River. The uniqueness of the foods' menu is the awesome combination of Western dishes and traditional Laotian cuisines. Nothing is better than sitting in a massive bungalow-like eateries in a relaxing and cozy atmosphere and enjoy together yummy and flavor-rich eatery with your sweetheart. Address: BP 78, Luang Prabang, Laos.
Phone no: +856 71 253 902.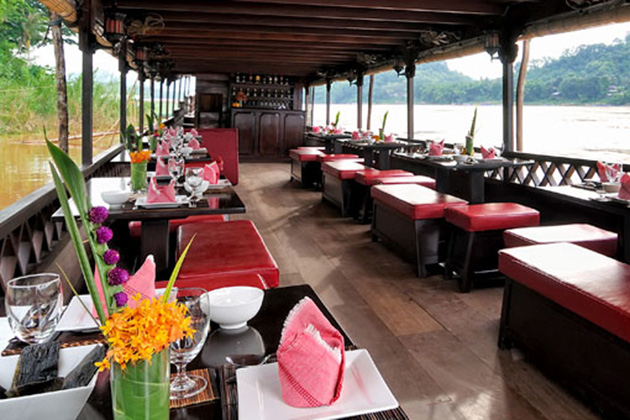 3. Café Chai Dee
The widespread reputation of Café Chai Dee is mainly in the abundance of vegetarian selections of cuisines mixed of dishes from Japanese and other countries all over the world. The menu features Japanese-inspired kickshaws, full-of-meat sandwiches and vegetarian food sets. The laid-back restaurant is the ideal place for hangout and chatting in an airy space provided with comfortable seats and free Wi-Fi.
Address: Unit 01, Lattanalansy Thai village, Kaisone Phomvihan District, Savannakhet, Laos. Phone no: +856 305003336.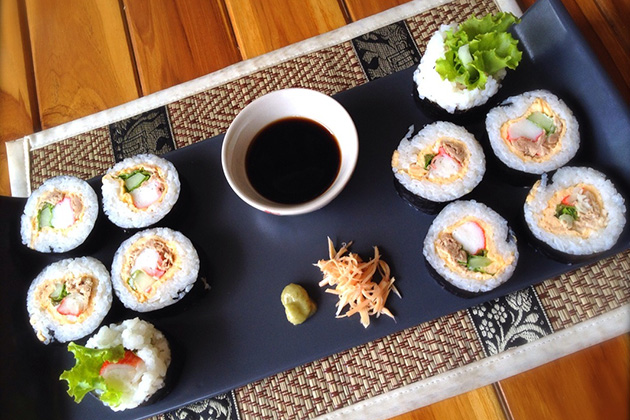 4. The Balcony by Lanith
Working under the rule of the Lao National Institute of Tourism and Hospitality (Lanith), the Balcony which is run by professional staffs winning from Lanith's training program provides eaters with the amazing main menu including French-Laos dishes with the smart mixture of seasonal cuisines and local ingredients. The remarkable feature of the business from of the restaurant is that all profits earned will be reinvested in the local community.
Address: Ban Khoi, Nam Dong River, Luang Prabang, Laos.
Phone: +856 71 211040.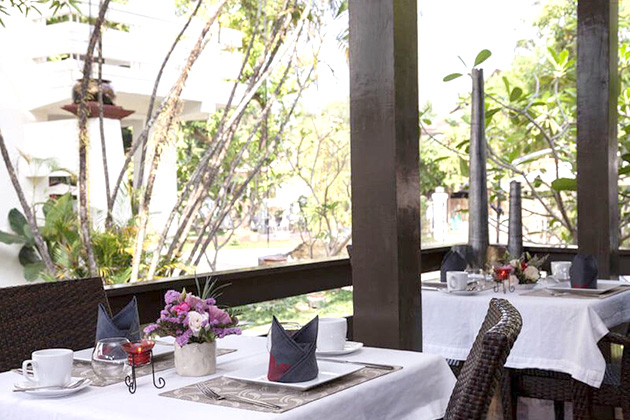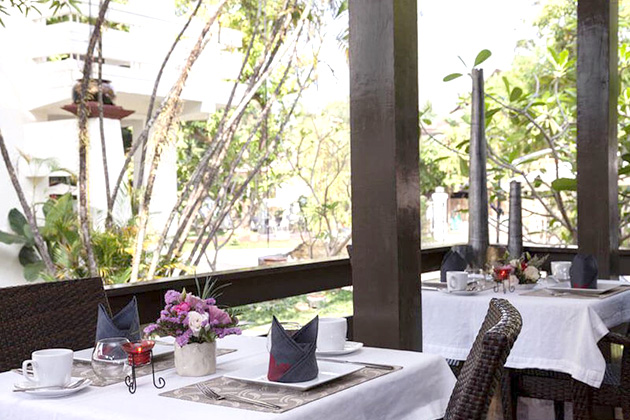 5. Bamboo Lounge
Bamboo Lounge is the most popular location which offers the reposeful and welcoming setting in Luang Nam Tha to eat out with your dearest. The menu is filled with various dining choices of universal dishes such as pizzas, pastas and sandwiches. When the night falls, the restaurant will turn into 'Bamboo Bar' serving tourists with delicious beer and colorful cocktails.
Address: Bamboo Lounge, the Green Building, Phonxay Village, Main Street Louang Namtha, Luang Namtha LNT, Laos.
Phone: +856 20 555 60007.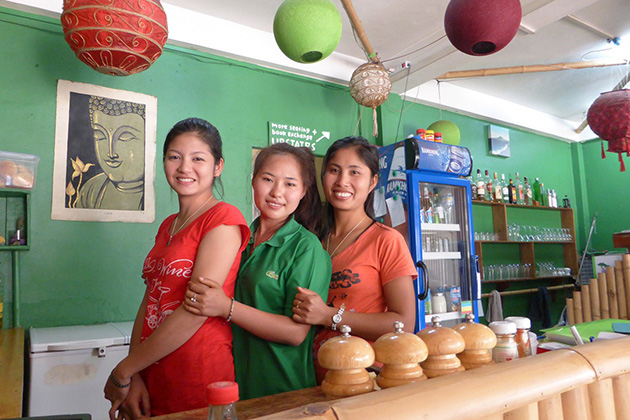 6. Benoni Café
Considered as the representative symbol of European cafés in Vientiane, Benoni Café attracts millions of domestic and international visitors every year. Located next to the Nam Phou Fountain, above the Phimphone Market, the elegant restaurant is prominent with eaters who come with the expectation to enjoy mouth-watering homemade cakes and high-qualified locally-sourced coffee.
Address: Rue Setthathilath, Vientiane, Laos.
Phone: +856 21 213334.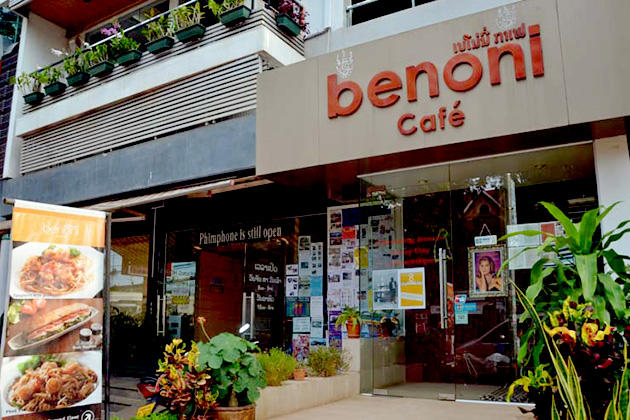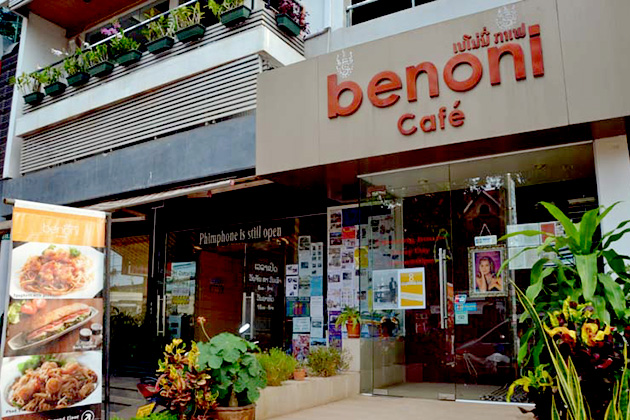 7. Lin's Café
Set on the house of former Chinese businessman, the restaurant is the reliable provider of Asian and Western cuisine. Main menus of Lin's Café are stir-fries, breakfasts, sandwiches, and pastas. Moreover, fruits shakes and Organic Laos Arabica coffee are also favorite delicacies of the eateries.
Address: Latsaphanit Rd., Xaiyaphoum Village, Savannakhet, Laos.
Phone: +856 20 99881630.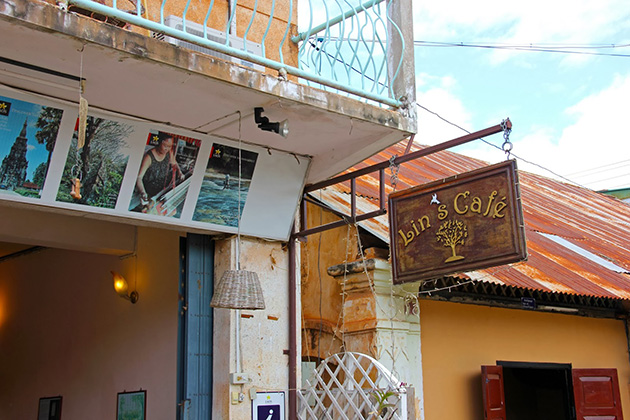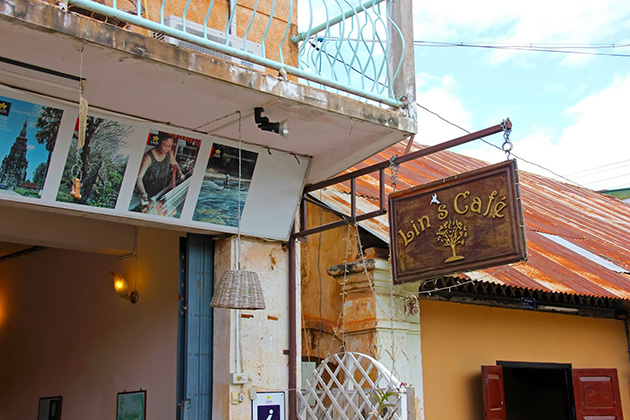 8. Vang Vieng Organic Farm
Situated in outside a town along the Nam Song River, Vang Vieng Organic Farm is simultaneously regarded as an organic farm, a full-equipped guesthouse, a modern bar, an educational center and a charming restaurant. Widely famous as the Organic Mulberry Farm, signature dishes made on-site picked products are the restaurant's unique feature. Lao cooking classes for culinary lovers are operated, and for local kids, art classes are available.
Address: Vang Vieng Organic Farm, 4km north of Vang Vieng, Laos.
Phone: +856 023 511 220.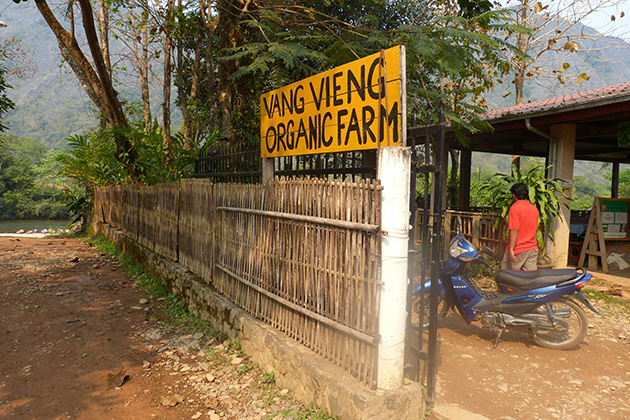 9. La Scala
La Scala offers Italian cuisines made from the skillful and professional hands of famous chef with 30-year experience, Maurizio Boccoli. Set on a bewitching colonial building stretching, we ensure that sightseers will be overflowing with happiness to taste delicious Italian delicacies in the melodious music by a talented pianist. The restaurant bakes breads and cake every day and it also offers buffets for lunch serving pizzas, pastas and salads.
Address: La Scala, Thadeua Road, Vientiane, Laos.
Phone: +856 21 931169.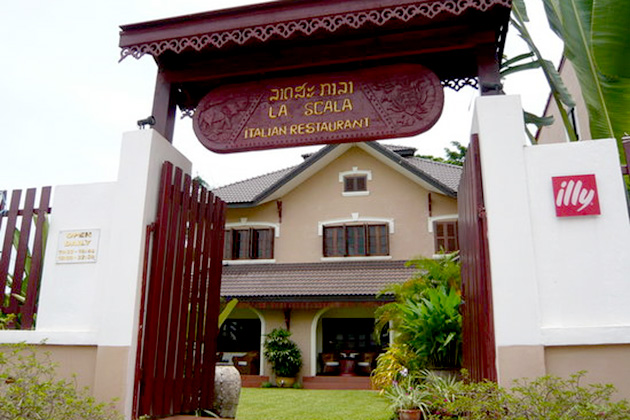 10. Rosella Fusion Restaurant
The little restaurant is the most popular destination for the expat community in Laos thanks to its open-armed atmosphere, thoughtful services and affordable menus. Situated in a deck overlooking the Nam Khan River, the tiny restaurant is decorated simply with only six teak tables with orchids surrounding. Rosella Fusion Restaurant is characterized by Laos and Thai specialties including tom yum soup, pad Thai, Lao beef noodle salad and well-known steaks.
Address: Group 1/14, Kingkitsarat Road | Ban Vat Sene Village, Luang Prabang, Laos.
Phone: +856 20 77 775 753.