Within the top 4 floating market in the Mekong Delta, Cai Rang will absolutely bring you a great experience and exciting moment ever. Cai Rang floating market is the biggest wholesale markets of the Mekong Delta to sell and display many famous specialties of the region. Let's quickly take a tour to have an unforgettable experience.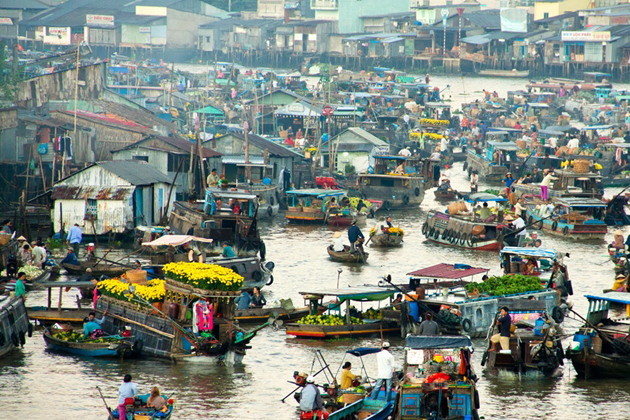 Cai Rang market starts around 5 a.m but it is busiest from sunrise to about 9 a.m. So if you want to get an eyeful of hustle and bustle locals' life on the river, let's take an early start of the day to experience.
In the early morning, hundreds of boats packed with a variety of fruits such as mango, banana, papaya, pineapple floating on sale. The small boat to sell beer, wine and soft drinks among other vessels went to serve tourists. Sellers forced their goods to an extremely high so buyers can see from afar what they are selling.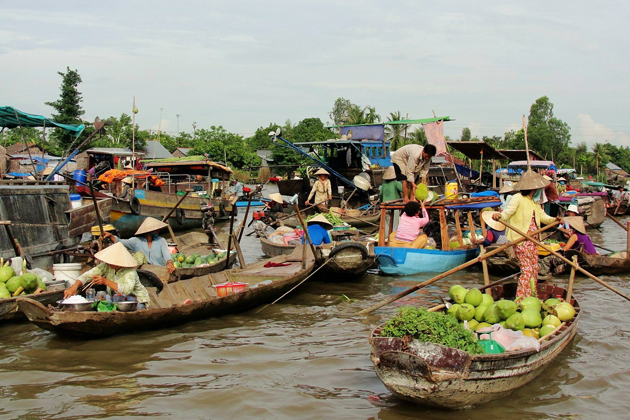 Each boat is provided with many seasonal goods. The market activity is also an opportunity for visitors to study aspects of Southern culture. The boats all display their products on a column so you can see what they are.
Visit Cai Rang floating market, it is really a wonderful experience. You will be impressed by colorful flowers, fresh fruits and plump on the boat looked like welcome buyers. The lives of the local people here is really busy and dynamic.