If you have no idea about the most popular Vietnamese drinks, follow Indochina tour and you will get full of desired information at 7 Must-try Vietnamese Drinks. Located in the tropical monsoon climate area, Vietnam is lucky to possess beverages with great flavor that satisfy even the difficult drinkers. Let's come and try all of them!
Tea – Traditional Vietnamese Drink
Tea is one of the cultural characteristics of the Vietnamese. For a long time, tea has appeared everywhere, from the urban to rural areas, and has been an indispensable part of the Vietnamese people's life, from Tet holiday, festivals, wedding ceremonies to funerals. There are two main kinds of tea: fresh tea and dried tea. Both of them have a relaxing fragrance, but fresh tea is a little bit less tart and bitter than dried tea. Besides, nowadays, more flavors of tea such as daisy tea, oolong tea, etc. are produced to meet the diverse taste of customers. Drinking tea is not only enjoying one type of beverage but also being deep in the traditional beauty of a thousand-year-old country. Therefore, tea deserves to rank first in the list of 7 must-try Vietnamese drinks. And if you are invited to visit a local host, they will hospitably offer you a cup of tea as a way to welcome you to their home.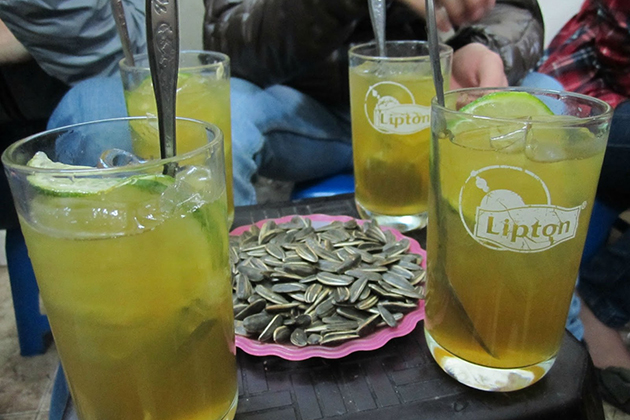 Coffee – Famous Vietnamese Drink All Over The World
Thanks to favorable natural conditions, Vietnam is proud of being the second largest country that exports coffee in the world. Coming to Vietnam, you will have a chance to enjoy a variety of coffee. The most traditional one is Phin coffee which is directly made in a tool called phin. Drinking this type of coffee requires abundant time to wait for minced coffee mixed with hot water, going through the bottom of phin then dropping into the cup. The process takes you a long time but it is worth it because you can smell the mild aroma of coffee and enjoy a relaxing time. Now, instant coffee has been more and more popular due to the fast lifestyle of modern people. In addition, it is extremely convenient for tourists to taste this famous Vietnamese drink at most of the beverage stores along the streets of Vietnam. No matter what type it is, you are highly recommended to try Vietnamese coffee in the way of Vietnamese people. Do not forget to add it into your Must-try Vietnamese Drink when setting up a Vietnam tour!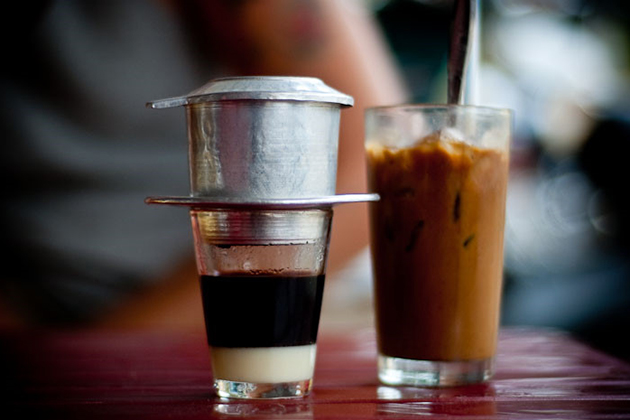 Beer – "Creating Atmosphere" Vietnamese Drink
"1..2..3..Dzo" is the common cheerful sentence that you can bump into at any beer bars in big cities of Vietnam. After a hard-working day, it is so great to have time to gather with friends, chitchatting, and drinking beer. Especially, in summer, most of the beer bars are full of customers with a hustling atmosphere. There are a diversity of Vietnamese brand names such as Saigon, 333, Hanoi that are loved by the beer drinkers. If you come and visit this hospitable land, remember to enjoy this "creating atmosphere" Vietnamese drink.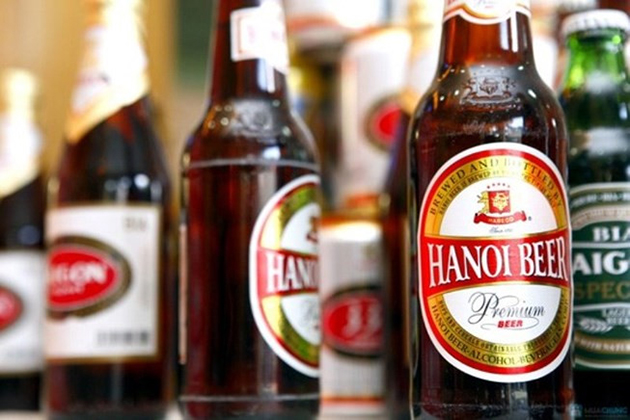 Rice Wine – "Real Men" Vietnamese Drink
Rice wine is the liquor distilled from fermented cereal (normally rice) is a very popular drink in Vietnamese cuisine. Similar to tea, rice wine is an indispensable drink on special occasions such as the Tet holiday, wedding ceremonies, or funerals. When there are some guests coming to visit a family, based on the guests' ages and interests, the host usually offers them rice wine in the meal. The wine is considered as the best flavor when it has a high level of purity and limpidness, together with fragrance, sweetness, spicy, and relatively high alcohol content (from 39 to over 45 degrees) but it does not make the drinkers have a headache. The reason for calling rice wine "real men" Vietnamese drink is that it is usually preferred by the men rather than the women because it is easy for us to get drunk after trying some cup of rice wine. Being the national wine, rice wine is suggested to be added to your 7 must-try Vietnamese drinks if you have a chance to visit this charming land.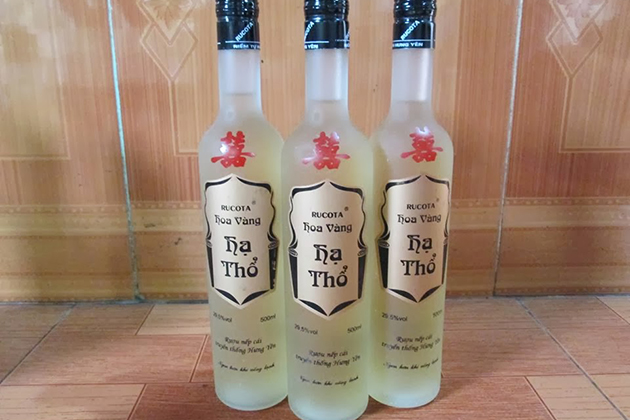 Smoothie – Favorite Vietnamese Drink for The Youth
Smoothie or Sinh to in Vietnamese is a type of drink that is loved by the youth by its super yummy taste. It is made from fruits or vegetables, mixed with condensed milk, ice, and sugar. All of the ingredients are put into the blender to be well-minced together. After that, a glass of cool smoothie with your favorite fruits or vegetables will certainly satisfy you in hot summer. Try this Vietnamese drink and you will never regret that!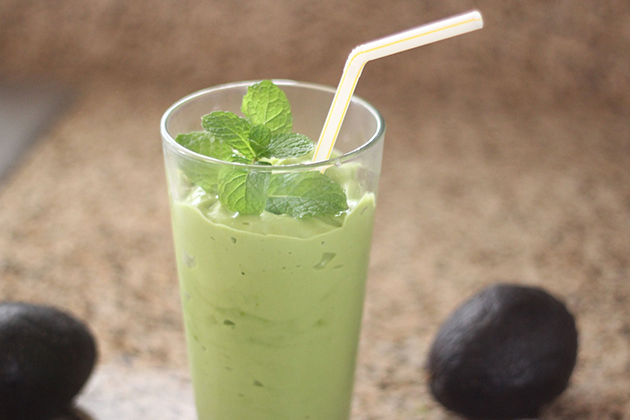 Sugarcane Juice – Favorite Vietnamese Drink in Summer
Sugarcane juice is the favorite beverage of the Vietnamese in summer thanks to its delicious taste and simple process. When pressing sugarcane, people always add a kumquat to create a perfectly sweet-and-sour flavor. Indochina tour recommends it as one of 7 must-try Vietnamese drinks not only for its refreshing usage but also its amazing functions of health improvements. Sugarcane juice is good for people with diabetes and kidney stones; besides, it also helps prevent cancer and treat colds and flu. You can easily find out a sugarcane juice vendor on the streets. Pop in and enjoy a glass of sugarcane juice.
Coconut Water – Popular Vietnamese Drink
Coconut is an extremely popular fruit in Southeast Asian countries, including Vietnam. Normally, coconut water is from young coconuts because it is the time when coconut water is abundant and sweet. Moreover, this kind of beverage is a natural, fat-free, low-energy drink (16.7 kcal/100g or 70 kJ/100g) and is rich in mineral salts so that it can be used as an electrolyte for dehydration. If you visit Vietnam in hot weather, you are highly recommended to taste coconut water – the popular Vietnamese drink.