Visiting Bac Ha Market– a highland fair of Sapa Town, visitors will witness the difference of the market from others. In the trend of commercialism today, the highland market of Bac Ha is one of the few places still retaining its local identity as well as unique features.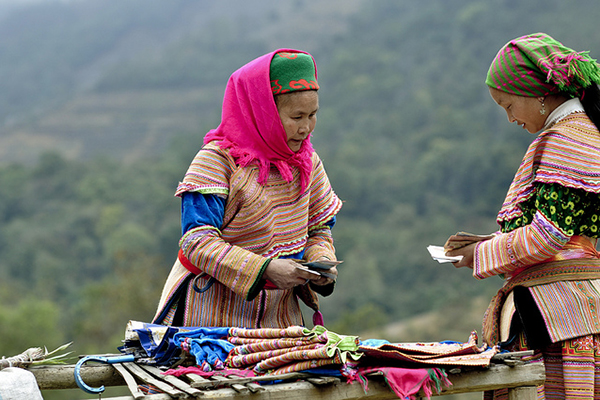 Located on the high mountain, from Lao Cai City about 76 km, tourists going to Bac Ha will go through the winding passes, the higher we go up, the more adventurous we get. This is the topographic feature of the northwest region. En route, we may see ethnic people dressing colorful clothes riding buffalos or horses with plentiful goods on the backs to the market.
The market is opened every Sunday from early morning till 2 p.m. Previously, Bac Ha Market was opened on a hill and then it was built on a concrete floor and was divided into many areas. Bac Ha Market is the place which offers all the produce of the highlands as well as the requisites for ethnic people such as plows, hoes, shovels, knives, vegetables, fruits, honey…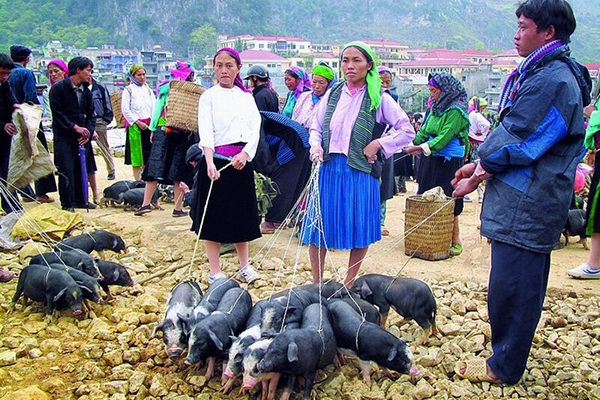 However, the most attraction for tourists is the areas selling jewelries, skirts, shirts, brocade. Here, you can optionally choose brocade products, are dizzy for the colorful dresses of Hmong and Red Dao girls. Foreign tourists usually "wow" in front of the woven crafts with vivid patterns, harmonious colors.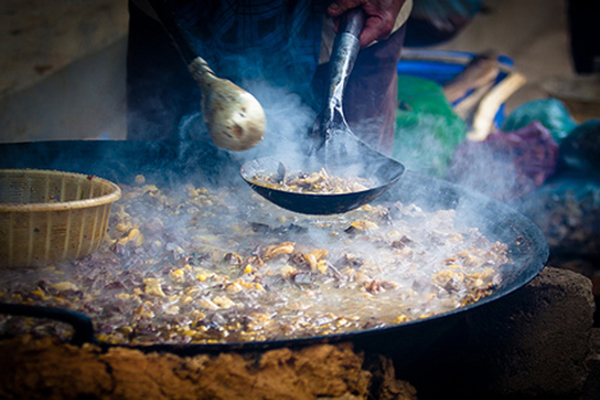 – Thang Co: A specialty made of horse organs. Bac Ha is the cradle where this dish was born nearly 200 years ago, so enjoy Thang Co at Bac Ha Market to get the original taste.
– Mem Men: The unique dish made of corn – the main agricultural product of Bac Ha people.
– Colorful Stick Rice: This dish is unique because not only the eye-catching but also the cleanliness. All materials are raw and taken from the wild, not used chemicals such as those in some areas.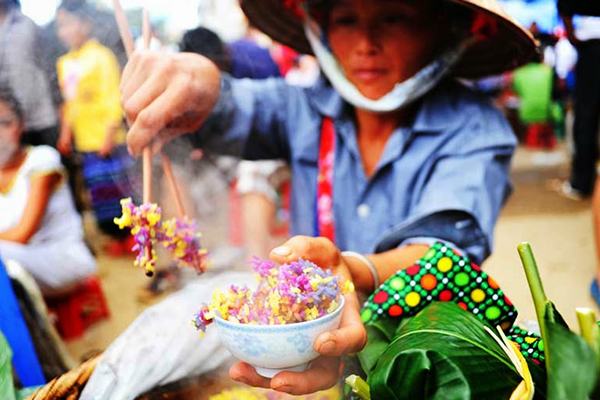 – Banh Duc Ngo: This dish is made from corn, contained in a large pot, enjoy with sause, onions, wild vegetables and chili
– Pho: It's included Pho Chua, Pho Nau, Pho Tron…It is different from Pho in other regions because it is made from red rice – rice grown only in Lung Phinh, Bac Ha.