The thing that makes visitors feels excited when visiting Cambodia not only because this is a country of temples. The special thing is each temple almost has its distinctive architecture as well as histor. Bakong Temple in Siem Reap, of course, has its own characteristics which attracts visitors.
Bakong Temple is one of the most valuable temples of Siem Reap. The temple is from the city center about 13 km. It is also located in Angkor Complex.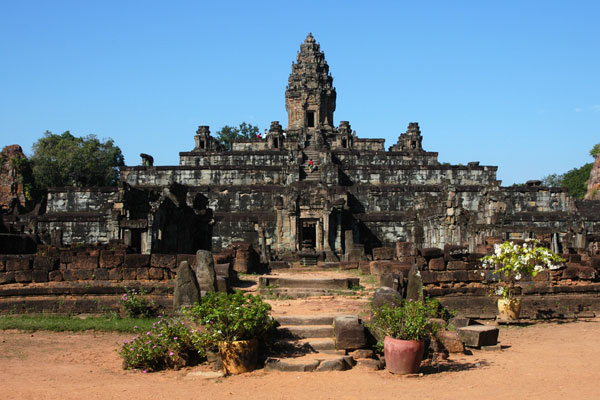 In the year of 802, after King Jayavarman II founded the kingdom, he ordered the construction of the city Hariharalaya. And in the 19th century, Bakong Temple – the initial project for this architecture complex Angkor was built. This temple is is a combination of Hinduism, in horror Shiva God. The image of Shiva is engraved delicately on the walls.
However, Bakong Temple existed only a few years and then was forgotten because after King Indravarman I died, his son – King Yasovarman, moved the capital from Hariharalaya to the new capital in the north of Siem Reap (Angkor Thom today).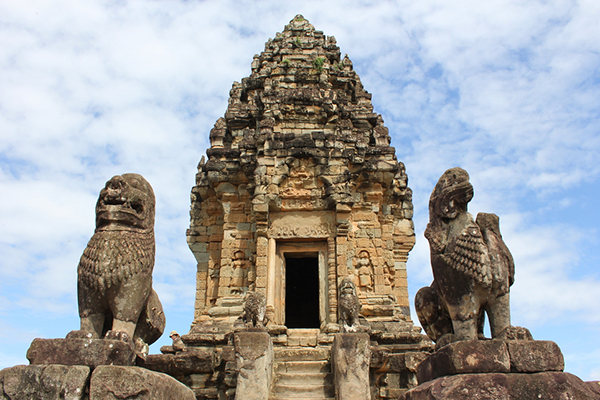 Until now when Angkor Temples have discovered, this temple has verified and protected so that tourists have the chance to visit and explore.
The temple is surrounded by a stone wall of about 900 meters long and 700 meters wide. The temple is located in the center, there are 8 towers around.
The central temple has 5 floors; the 5th floor has a tower. This is the highest tower (15 meters high). Around the tower there are 12 smaller stupas. Today, this temple is almost unbroken.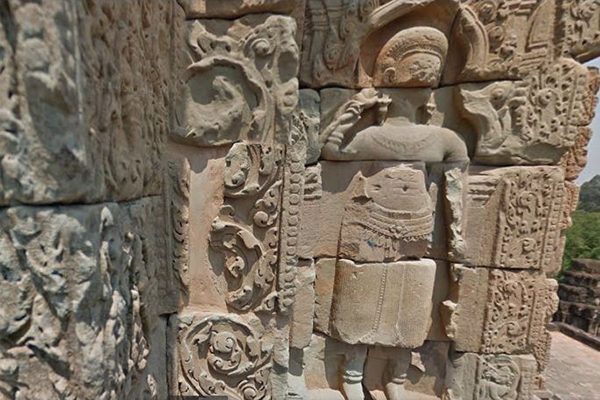 About 8 towers surrounded the temple, each tower is 14 meters high, but today only 5 towers are left, the other three towers were destroyed with undefined reason.
Similar to Angkor Wat, Bakong Temple also has a moat surrounded with the main intention is to defend.