After 4 national airline – Vietnam Airlines, Vietjet Air, Jetstar Pacific and before the future AirAsia Vietnam, a new carrier is looking at ripping the benefits of the incredible growth of air transport in Vietnam – Bamboo Airways.
About Bamboo Airways
With many tourists traveling to Vietnam, Bamboo Airways may sound new, but its parent company – FLC Group – is quite familiar as it owns many luxurious high-end resorts and apartments in Vietnam. With the aim of being a purely Vietnamese airline and many years of tourism service experience, Bamboo Airways creates its difference from other Vietnamese brands with its high-end standard services, working culture and style.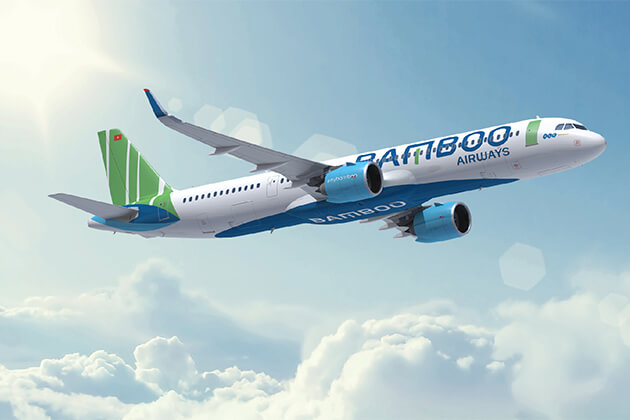 Founded in 2017, and officially opened at the beginning of 2020, the campaign of Bamboo Airways is that it will serve in some Vietnamese domestic flight route at first. Because it has justed launched, travelers coming to Vietnam this year can enjoy the supper attractive price for all flying route of this new brand. The Bamboo Airways' domestic flight price is only about US$ 10 which is considered as a very budget price.
Moreover, Bamboo Airways belongs to the FLC group, tourists also have another option for transportation and accommodation in Vietnam such as booking combo air tickets and rooms in FLC 5star beach and golf resort. A system of FLC group's luxurious resorts spread from the North to the South of Vietnam will never make any tourists disappointed.
Though it is a new brand, there is no worry about the safety condition with Bamboo Airways. All aircrafts used in Bamboo Airways were newly brought from Airbus and Boeing with the latest models last year to prepare for this year's flights. In addition, all staffs were well-trained for a long time before the first flight took off in order to maintain the safety and service quality for passengers.
Routes
According to airline management, Bamboo Airways is planning to fly 37 domestic routes with its main bub being Hanoi. As of January 2019, the Bamboo Airways network includes eight destinations in Vietnam: Buon Ma Thuot, Danang, Dong Hoi, Hanoi, Ho Chi Minh City, Nha Trang, Phu Quoc, and Quy Nhon. It plans to expand its domestic network to further tourist destinations such as Quang Binh, Quang Ninh, Hai Phong, Thanh Hoa, and Binh Dinh.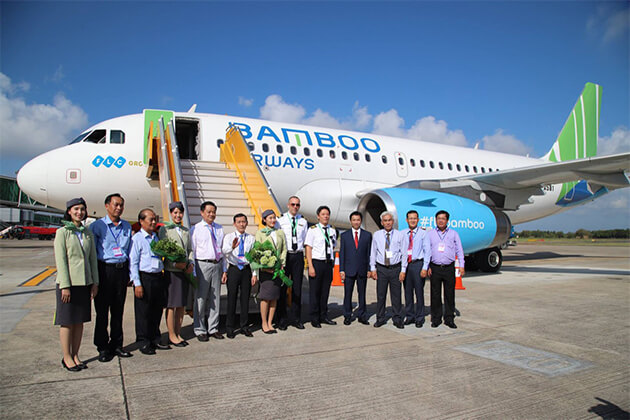 At this time, the flying route provided by Bamboo Airways can be limited, there will be more routes launched until the end of 2019. Also, the international flights will be active soon as the FLC Group intends to make Bamboo Airways not only become a domestic airline but also a 5star international flying brand, starting initially with Japan, Singapore, and South Korea. By 2021, Bamboo Airways hopes to fly to Europe and the USA.
However, several failed attempts to enter the market in the past act as a lesson to Bamboo Airways. The failure of Indochina Airlines and Air Mekong proved the stiffening competition in the lucrative industry.