Tourism in both Myanmar and Cambodia is likely to receive a boost from a visa exemption agreement. And Myanmar citizens will be also permitted to visit Cambodia for up to 14 days without a visa and vice versa under the agreement.
Cambodia Visa Regulations
– Under the provisions of the Immigration Department of Cambodian, citizens of the following countries are to stay in Cambodia for 30 days without a visa include: Laos, Malaysia, Singapore and Vietnam.
– Transit visa in Cambodia: Cambodia's transit visa is required for all cases.
Cambodia Visa for foreigners
The citizens of countries that are exempt from visa for citizens of Cambodia: Philippines settled in Cambodia below 21 day are exempt, visa exemption for citizens of the countries of Thailand, Brunei, Burma if staying less than 14 days in Cambodia.
Only participants with the following passports do not require a visa to enter Cambodia:
Laos – visa exemption for 30 day travel
Singapore – visa exemption for 30 day travel
Malaysia – visa exemption for 30 day travel
Indonesia – visa exemption for 30 day travel
Philippines – visa exemption for 21 day travel
Thailand – visa exemption for 14 day travel
In addition, citizens of other nationalities to travel, work, visiting relatives, study, settle in Cambodia must have visa.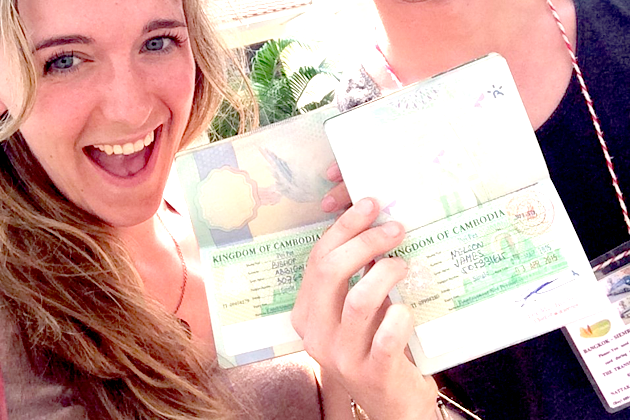 Cambodia Visa for Vietnam
According to the information updated lately, the Vietnamese when staying in Cambodia under 30 days for the purpose of travelling or working purposes shall be exempted from the visa. But for other purposes, they still need to have a visa in Cambodia.