When taking tours in Laos, the following countries are exempt from visa: Japan, Korea, Russia, Luxembourg, Switzerland, most ASEAN countries, as well as for older people aged over 65 and children less than 15 years.
If not spending more than 30 days in the country of Laos, citizens of those countries and people in that age group will receive Laos Visa Exemption with a valid passport.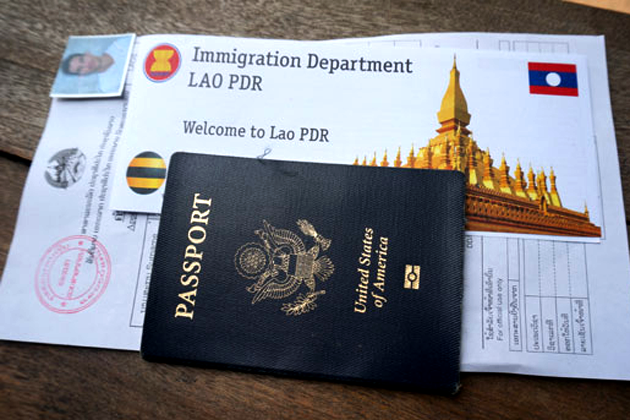 If you are a Lao Expatriate with over 65 or under 15 years old, you have one more special priorities. You are not only entitled to receive a free Laos Visa but also stay up to 90 days in Laos.
Here are lists of countries with which Laos has reached mutual agreements on visa exemption:
Country Listings Laos Visa Exemption
State
Laos Visa Exemption

Holders of Diplomatic Passports

Laos Visa Exemption up to

Laos Visa Exemption 

Holders of Ordinary Passports

Laos Visa Exemption up to    

Brunei Darussalam
14 Days
14 Days
Cambodia
30 Days
/-
China
30 Days
-/-
Croatia
30 Days
-/-
Cuba
30 Days
-/-
Czechia
30 Days
-/-
Hungary
30 Days
-/-
India
30 Days
-/-
Indonesia
30 Days
-/-
Japan
90 Days
15 Days
Kazakhstan
30 Days
-/-
Kyrgyzstan
30 Days
-/-
Luxemburg
-/-
15 Days
Malaysia
30 Days
30 Days
Mongola
30 Days
30 Days
Myanmar
30 Days
-/-
North Korea
30 Days
-/-
Philippines
30 Days
30 Days
Poland
30 Days
15 Days
Singapore
30 Days
30 Days
Slovakia
30 Days
30 Days
South Korea
30 Days
-/-
Switzerland
-/-
15 Days
Tajikistan
30 Days
-/-
Thailand
30 Days
30 Days
Timor
30 Days
-/-
Turkmenistan
30 Days
-/-
Ukraine
30 Days
-/-
Russia
30 Days
-/-
Vietnam
30 Days
-/-
Yugoslavia
30 Days
30 Days
*Notes:
– The length of stay can be as long as the length of an assignment
– Ordinary passport holders of these countries can enter Laos without a visa, but Lao ordinary passport holders don't get the same privilege in return (they still need to get a visa to enter those countries).
In addition, Laos grants a free visa to some former USSR ( Union of Soviet Socialist Republics ) countries without having the same privilege in exchange.
Here is the list of the countries to which Laos gives visa exemption
Country
Applicable Passport Type
Days of stay (Max)
1
Armenia
Diplomatic/Official
30
2
Azerbaijan
3
Belarus
4
Estonia
5
Georgia
6
Kazakhstan
7
Kyrgyzstan
8
Latvia
9
Lithuania
10
Moldova
11
Tajikistan
12
Turkmenistan
13
Ukraine
14
Uzbekistan
15
Luxembourg
Ordinary
15
16
Switzerland
*Notes: Be reminded that your passport must not expire within the next six months from the date you enter Laos.
Whether you have the Lao visa exemption, you need to hold a available passport with at least 6 months of remaining value. For visa fee exemption applicants, two passport-type photos are required for visa processing.