If you are planning to travel to Vietnam, you definitely should not miss Mekong Delta which is one of the highlights in any Vietnam travel package. Therein, perhaps Can Tho City is the most popular tourist destination in the region. Not long ago, Can Tho City has just been granted Asian Townscape Award 2016 for its consecutive efforts in improving the urban landscape.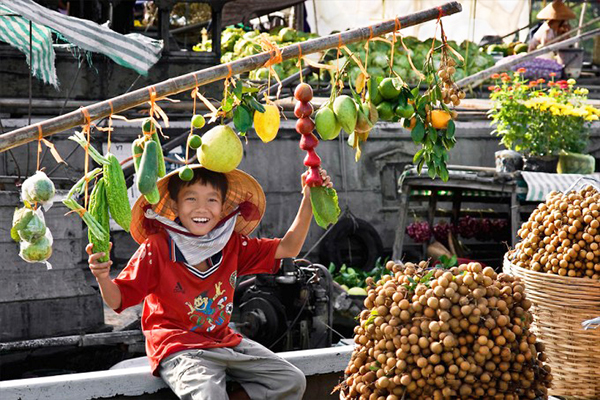 For more information, United Nations' Habitat Regional Office holds Asian Townscape Award yearly to honor the regions, cities and projects that acted an important role as models in constructing the landscape.
Mekong Delta is the agricultural heart of the southern Vietnam and is one of the most important fishing regions in the country at the same time. And Can Tho is the biggest economic focus in this region.
Especially, Mysterious World voted Can Tho City as one of 10 most beautiful cities in the world last year. Don't forget to visit Can Tho to discover its greatness with a fascinating boat tour to visit floating markets and experience the rural life of the locals.