Chaozhou Assembly Hall or Ong Bon Pagoda is one of the destinations that are always mentioned in the list of best attractions in Hoi An. It is considered as one of the oldest architecture in Hoi An.
This Assembly Hall was built in 1845 by the overseas Chinese from Chaozhou County, so it's called Chaozhou Assembly Hall. And the name Ong Bon is called by Vietnamese people. This is one of the very special architectures with the wooden structure. About the decoration, on the wooden frame there are delicately carved features with nice and sharp patterns. Besides, the art of embossed patterns is also applied, mainly with porcelain which helps to enhance the aesthetics for the work.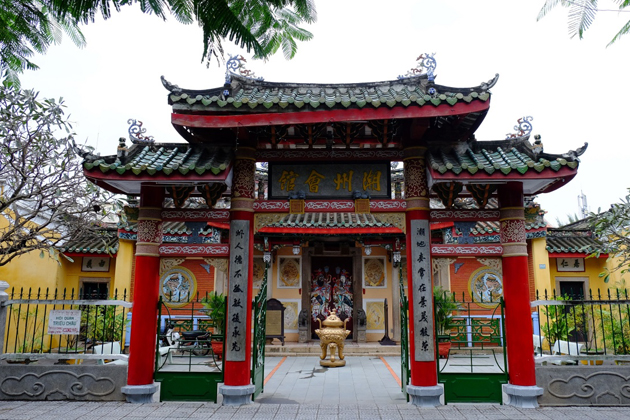 Chaozhou Assembly Hall was built to worship General Ma Yuan. He is believed to be a god who can conquer the waves on the sea, helping the trips of traders always safe. In addition, the hall is not only a place of religious significance but also a place for the community of Chaozhou people in Hoi An to meet and talk together.
Chaozhou Assembly Hall is the indispensable location in every trip to Hoi An, even the one-day tours in Hoi An, most of visitors always try to visit Chaozhou Assembly Hall at least once.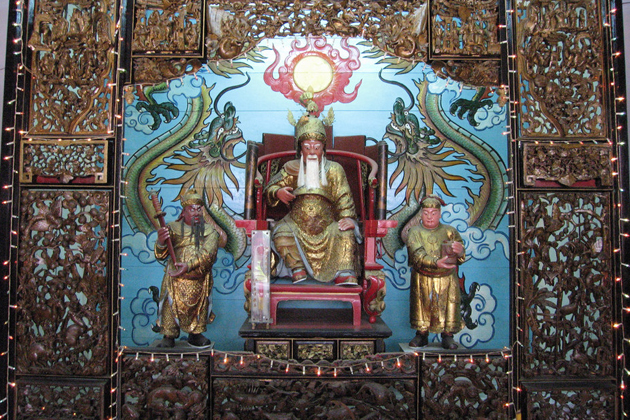 Dropping by Chaozhou Assembly Hall of Hoi An in the discovery of this ancient town, visitors not only have the opportunity to know the typical architecture of the hall, but also learn more interesting information about the community of Chaozhou traders at the time the trading port of Hoi An was at its best form.