This year, Da Nang International Fireworks Festival 2018, the highlight of any Indochina tours, will take place between April 30 and June 30 on Han River banks. Sun Group, the organizer of Da Nang International Fireworks Festival 2018 has announced that ticket prices will range from VND300.000 (US$13.3) to VND2 million (US$88.5) for each night's performance.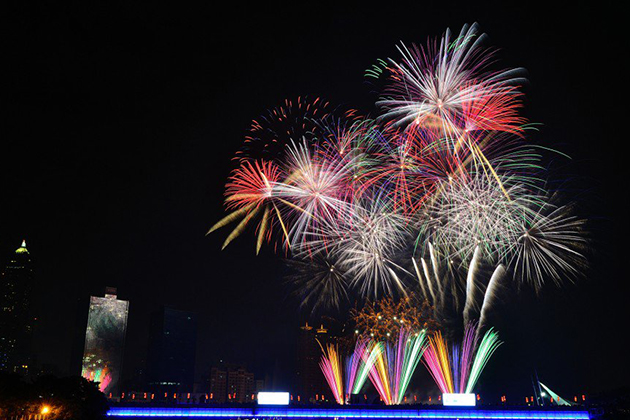 A lot of visitors and locals alike are looking forward to seeing the Da Nang International Fireworks Festival. The festival is organized by Sun Group, which is famous for the constructions of multiple entertainment spots across Vietnam. Recently, Sun Group executives have announced that ticket prices for the opening and final night will cost between VND400.000 (US$17.7) and VND2 million (US$88.5) per night. Children less than one meter tall will be charged at VND50.000 (US$2.2) per night.
Vietnam, along with Poland, will host this year's festival and perform in the curtain-raising night on April 30. The next performances will be from France and the US on May 26. Defending champions Italy and Hong Kong (China) will perform on June 2. Formidable contestants from Sweden and Portugal will light up the night's sky on June 9. Two greatest performances will be selected to join the final on June 30, where the winner will be chosen.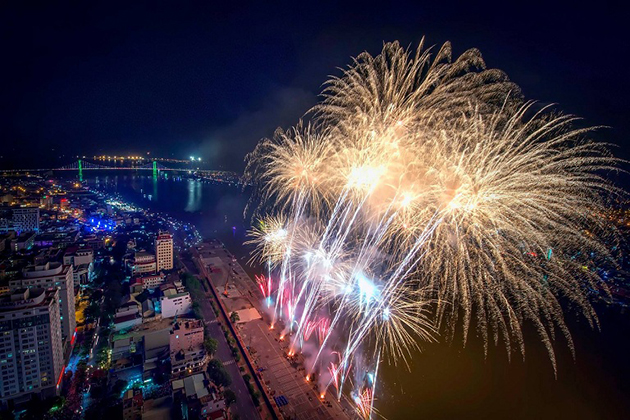 This year's festival is entitled 'The Legend of Bridges', including night festivals, food stalls and music shows every night along with the much-anticipated fireworks performances.
First held in 2008, the festival, formerly known as the Da Nang International Fireworks Competition, has emerged as an important event that encourages cultural exchanges and benefits tourism tremendously by inviting many foreign tourists to Da Nang and Vietnam in general. Since 2017, the annual event has been made a two-month festival in order to lure more visitors to the city of Da Nang, the most worth-living city in Vietnam.