Bordering China to the north, the towering mountains, terraced hillsides and remote villages of Ha Giang used to be obstacles for tourists desiring to discover this untamed highland. Today, thanks to the construction and upgrade of the roads, the region get closer to the modern world.
The idyllic mountainous region around Ha Giang seems to add one more garish dot to the Vietnamese travel map. And although tourism is rapidly developing, the colors, traditions, and identities of this minority area remain much as they have been over the previous decades.
Put on your boots and immediately go for a hike or strike out into the terraced hills since this is a fabulous part of the world that you never should miss in your life. The picturesque scenery of sculpted rice terraces will drop into your eyes when you trek en route between traditional wooden-housed villages. This is the dream of every photographer who always wishes to hunt masterpieces.
The crowded markets displaying the colorful mountainous products of H'mong, Nung, Dao and Tay girls absolutely will make your eyes to take a glance. Greater still, the accommodation is so basic in this remote part. Staying in a local homestay, living and chatting with the simple residents definitely will be an awesome experience, making your visit to Ha Giang be an unforgettable adventure.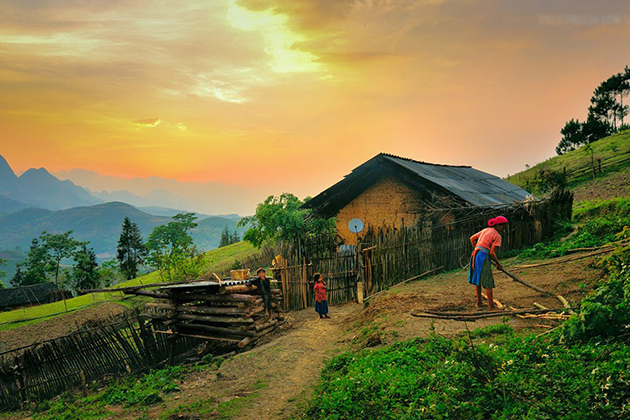 Dong Van Stone Plateau
Recognized by UNESCO in October 2010 as one of 77 geological parks in the world, Dong Van Stone Plateau is a must-see destination you cannot miss in Vietnam. With over 80% of the surface covered with limestone, Dong Van is one of the distinctive limestone areas of the country and contains the typical imprint on the history of the development of the Earth's crust. Spreading over four districts of Meo Vac, Dong Van Yen Minh, and Quang Ba, the plateau is a rugged and rocky mountain region in the north of Vietnam that boasts magnificent scenery. It's such a magic image of Dong Van when the rock mountains crafted by dim smoke in the late afternoon. Dong Van also is home to about 20 ethnic group, therefore, it is an ideal destination to soak into the diverse culture and traditions. Visit Dong Van you will not only be impressed with the amazing landscape but also the colorful fair of the ethnic people of this land. If you are into exploring wild limestone mountains, you cannot ignore Quan Ba, Yen Minh, Dong Van, Meo Vac, and Du Gia. Climb up to the mountain to get a panoramic view of the spectacular landscape. Visiting Dong Van during the time from October to November, you will have a chance to soak into the endless fields of light violet buckwheat flowers. There are many ways to get to Dong Van. If you depart from Hanoi, you should head onto National Road No.2 to the north for 320 kilometers to arrive at the very peaceful Ha Giang Town by the Mien River. After that, you can take a bus or rent a motorbike and go along 4C Highway district to discover the beauty of the serene plateau. Take Ha Giang tours right now to have a ton of memorable experiences in Dong Van Stone Plateau. By the way, check out our Indochina tour packages for an awesome journey.
Meo Vac
Surrounded by craggy mountains, Meo Vac is a small town in Ha Giang Province of Vietnam that is very close to the border with China in the northeast of the country.
Ha Giang area is a diversity of stunning landscapes in Vietnam. A short drive from Meo Vac Town will bring you to Ma Pi Leng Pass, where you can admire the captivating Heaven Gate, and virtually every bend from here to Dong Van can come out a breathtaking natural photo.
The nearby town of Dong Van which is only 10 kilometers from Chinese border is also developing rapidly. Strolling along the main streets in the town, visitors still encounter several old-fashioned charms, with a cluster of traditional Hmong houses in the old quarters, a lot of old clay structures and picturesque rice terraces on the outskirts of town.
Besides, Meo Vac makes an awesome overnight stopping point as you head north from Ba Be National Park, providing an incredibly beautiful scene to Ba Be's thick rainforests, fresh lakes and towering waterfalls. If you find yourself here on a Sunday morning, don't miss your chance to pay a visit to the weekly highland livestock market. This crowded place is opened for inhabitants from ethnic minorities around; they come here to exchange goods, chat together and make new friends. This definitely offers you a glamorous snapshot of the cultural diversity of northern Vietnam.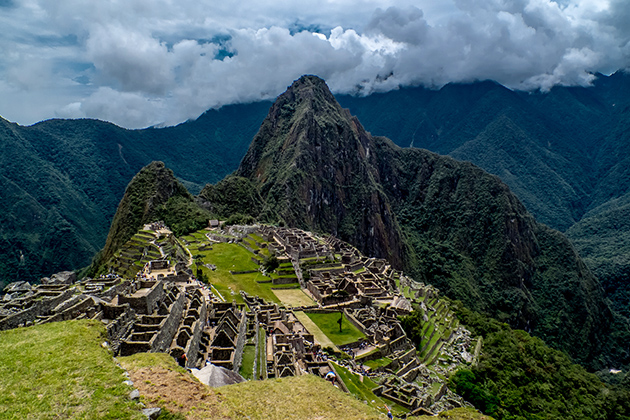 Yen Minh
Yen Minh is a remote quiet town of Ha Giang Province. This is an interesting destination for those who are scheming to explore Ha Giang.
Yen Minh town may not be something special, but it's super great to drive along Ma Pi Leng Pass or Heaven Gate, which fully deserve its celestial moniker. Surfing on winding passes, near-vertical valleys beneath absolutely gives you a breathless feeling.
Due to its elevation, the landscape around Yen Minh is somewhat barren and rocky, creating an utterly contrast to the lush forests and lakes of the lower lands and making it a difficult to farm. In spite of this, the local hill tribes have managed to adapt their farming style on this steep, rocky terrain; a lot of terraces are built to plant corn and rice. Besides, the idyllic scenery of the flat land along riverbanks in Yen Minh Valley is worth your glance.
If you're in Yen Minh, on the way to Meo Vac, Ha Giang or Dong Van, that's good to make time to stop at Vuong Palace – a Chinese-style mansion constructed by the landlords at around the 20th century. These feudal lords ruled the region until 1945, getting rich from the production of opium, and their palaces are the most interesting architecture in the region.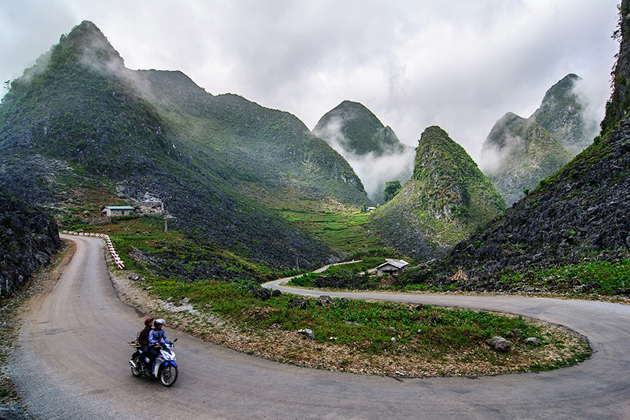 Hoang Su Phi
Hoang Su Phi may sound strange for many people but is one of the most astounding but least traveled places in northern Vietnam with ranges of rolling mountains and lush rice terraces.
Hoang Su Phi District is a fascinating contrast to the rocky plateaus of Meo Vac, Dong Van and Yen Minh. The mountainous landscape is covered by dense forests, several small tea farms and the extraordinary rice terraces that Vietnam is so famous for. The road to Hoang Su Phi winds its way by high passes inviting fabulous views of the valleys below.
To catch the mesmerizing moments of the rice crop, there are a few ideal times to visit this highland. The harvest starts in May, also is the beginning of the rainy season here. At this period of the year, you can see local farmers working to prepare the fields and plant the young rice. September and October is the time that the region is at its best, with the rice fields full of colors in harvest season.
If you happen to visit this area, don't forget to stay 1-2 nights with Hmong, Red Dao, Nung and Tay families in order to learn about the daily life of ethnic minorities in northern Vietnam. Besides, the fair which occurs in every Sunday will be a highlight of your Indochina tours. You can watch the inhabitants haggle for cattle on the banks of Chay River.