Anyone traveling Sapa also hears Heaven Gate. This is the highest peak of the road of Vietnam; from here tourists can admire the top of Fansipan Mount – the roof of Indochina.
Out of Sapa Town about 18 km to the north, the road to Heaven Gate is winding on the mountain. This road is named Tram Ton, creeping between the majestic Hoang Lien Son Range. Heaven Gate of Sapa is the top of this road.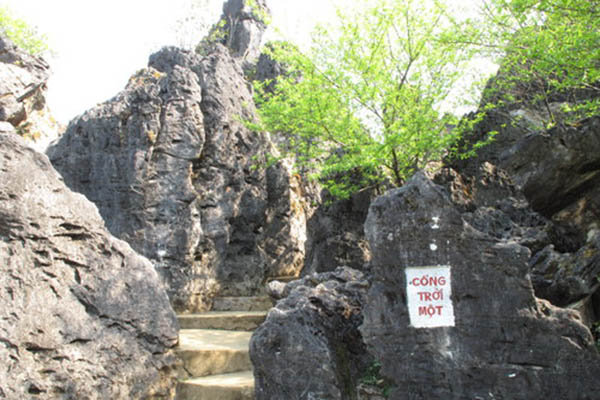 Standing on Heaven Gate of Sapa, visitors can get a view over the vast valley below with the green rice fields, the road with vehicles up and down, far away Silver Fall – one of the most 10 beautiful waterfalls in Lao Cai which always attracts the youth to explore.
Tourists stand on Heaven Gate to feel clearly the grandeur of Fansipan Top. Below are the deep chasms, primary forest containing a lot of mysteries that has not been explored yet. This is also the place where used to be located a meteorological station.
Currently, Heaven Gate is becoming more attractive for local and foreign tourists. Tourists go to Heaven Gate for enjoying the spectacular view of Hoang Lien Son.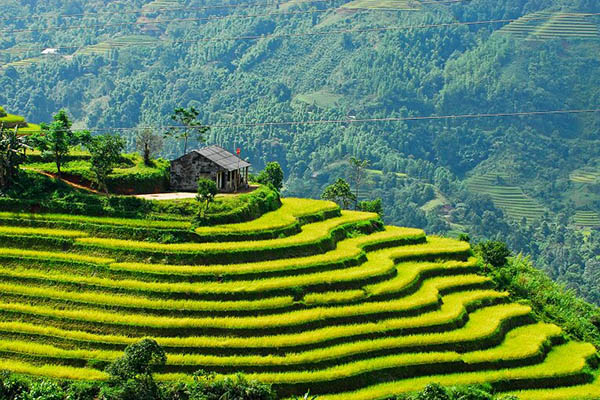 In particular, after going up Heaven Gate, we know that Sapa is not only famous for the beautiful scenery, for the terraced fields which is voted as one of the most seven beautiful terraced rice fields of Asia and the world by Travel and Leisure Magazine of America, but because it is still wild, brings the peace of the northwest region. These beauties are also inadvertently created by the totality of ethnic minorities: Hmong, Red Dao, Tay, Giay, Xa Pho … With a thickness of ethnic cultural characteristics, it has contributed to decorate for the Northwest painting more marvelous and stranger.