The silk-brocade festival is to kick off on June 11 and wrap up on June 13 at Silk Village, with the involvement of int'l silk associations and domestic silk-making sites.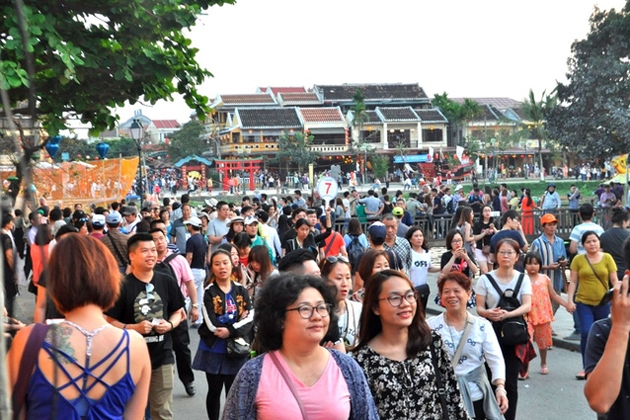 Within the framework of 2017 Quang Nam Heritage festival, it is held to honor long-standing silk villages like Van Phuc, Ma Chau, Bao Loc…,etc. Under the theme "Spreading a tailoring city to the world", the festival will see silk producers from foreign countries (Nhat Ban, An Do, Trung Quoc, Thai Lan..), thus spreading Vietnam's silk traits worldwide. Silk products from local artisans and craftsmen are expected to be showcased so visitors can soak up the marvel of fabric bundles. Silk fashion performances featuring 18 collections by elegant Vietnamese women will be available. Along with this, one has the chance of shopping in a maze of various colorful silks.
Here are some keynote tracks on offer.The Silk Road- connecting Hoi An trading port with China, Japan and other European countries 300 years ago is on the satge. The silk international exhibition and the fashion show titled " Oriental Silk Night" by top-notch designers are just waiting your patron. Don't miss it!