Business Insider, an US business website, has just announced a list of 21 cheapest destinations, including Vietnam. In recent years, Vietnam has become an appealing attraction for holidays that lures many foreign visitors annually. At the same time, this situation leads to very high competition in the tourism industry, which then fosters the improvement of services quality including travel guide, tour packages, supporting stations at much lower costs.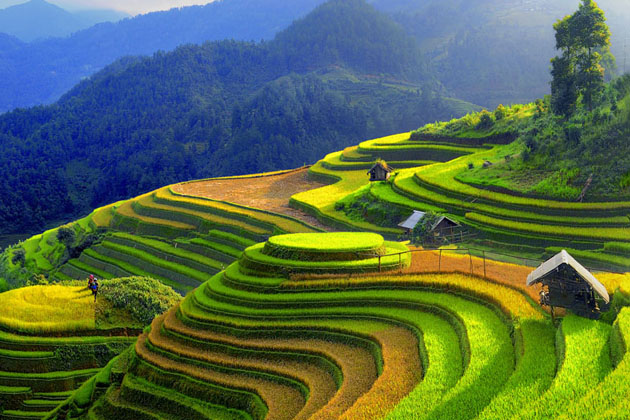 According to the estimation, each traveler visiting to Vietnam has to pay only roughly 20 USD per day for food and lodging. In comparison with other nations in the Indochina region, such as Thailand which costs visitors about 65 dollars in average, spending one day for Vietnam vacation costs only nearly one third of that sum. The author of the report said that from the North to the South of Vietnam, visitors can always find delicious dishes to eat and comfortable accommodation to sleep with affordable prices.
Once touring in Vietnam, visitors can try a bowl of pho noodle soup with some thin slices of chicken, beef, or pork, which is one of the country's most famous traditional foods, with just a dollar, or a glass of "bia hoi" with 0.5 dollar. They could also find cheap hotels starting at about 7 to 10 USD per night with medium-standard services and still clean and comfortable rooms. With such reasonable price, a trip to Vietnam will be an extremely memorable and money-worthy vacation for tourists to be immersed themselves in charming countrysides, modern but also classic cities, in traditional culture, architecture.