Transportation in Laos is not really developing and diverse, especially public transportation. However, tourists can experience some interesting vehicles that are widely used by the local people.
Traveling by tuk-tuk
If you come to Laos, do not forget to try tuk-tuk. It is a three-wheel or four-wheeled vehicle with a cabin. The four-wheeled one is originally lorry of which the roof is redesigned to be a passenger-transport space. A tuk-tuk can carry up to 12 people and it is also the main means of transportation from Vientiane, Luang Prabang to the suburbs about 30 to 40 kilometers from the city center. Because of the slow speed, tuk-tuk is a safe vehicle in Laos and a suitable one to help you enjoy the views comfortably and take photos easily. Besides, you may share the space with other tourists to save the money if you go alone.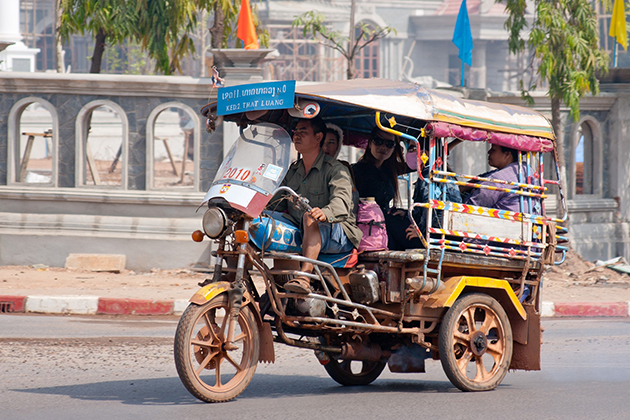 Traveling by bus
Bus is a cheaper transportation for the local people and Travel go around in Laos. The buses are pretty modern and comfortable. Moreover, the drivers and their assistants are also friendly and helpful to make sure that tourists are satisfied with the service.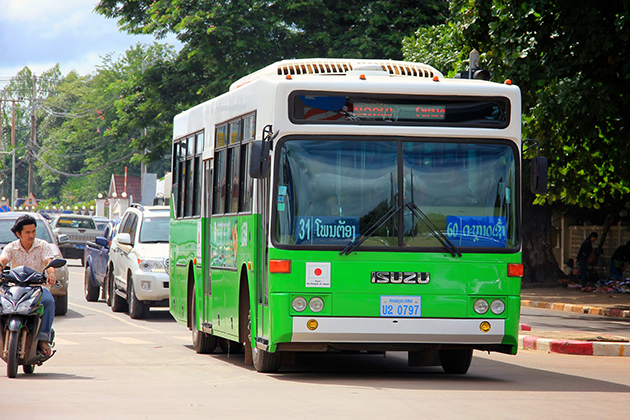 Traveling by taxi
What a pity to inform that taxi is NOT popular transportation in Laos. Even traveling all day in some big cities, you just bump into some taxies on the streets so that it is recommended to rent a tuk tuk as a transport before you start your tour.
One admirable Lao culture in transportation is that the residents follow strictly traffic rules and do not prefer using car horns, except for the compulsory situations. As a result, tourists will feel safe and sound when traveling in Laos.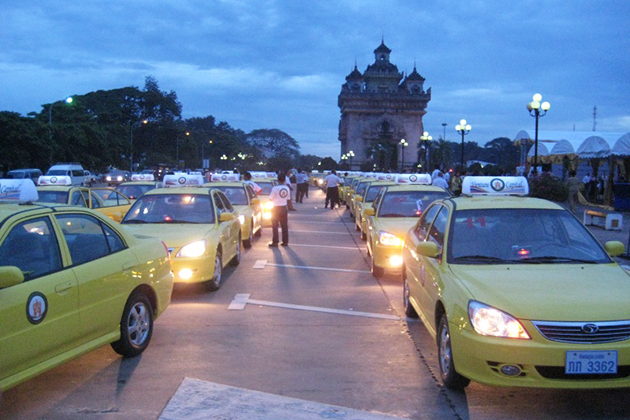 Saying goodbye to modern transportation to try tuk-tuk in Laos will be an unforgettable memory for any tourists. Let's package your suitcase and go Laos tours!