Hoi An is famous for the pagodas with the unique architecture bringing great spiritual significance. One of which is Ong Pagoda or Quan Cong Temple. This is one of the historical monuments witnessing an important feudal period of Vietnam.
Ong Pagoda is located at 24 Tran Phu Street, also known as Guan Gong Temple. It was built by Minh Huong people settled in Hoi An and Vietnamese people in the 17th century.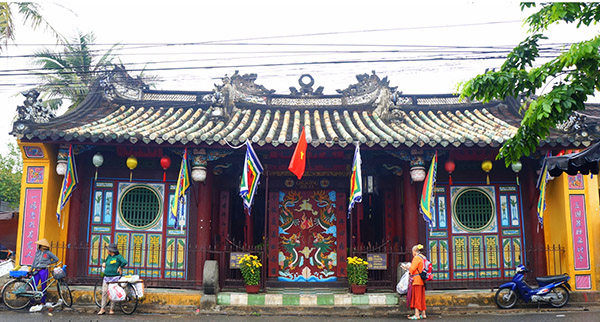 The pagoda worships the talented general Quan Van Truong (Guan Yu), a well-known historical figure in Three Warring Kingdoms Period. He is one of "Ten China Saints" and "Three Kingdoms Great", a model of the generosity, prestige, loyalty, courage, and was honored as a saint. People here worship of Guan Gong is to express the admiration as well as to praise the gallantry and loyalty so that people follow.
The whole pagoda consists of four parts, a vestibule, two spaces on two sides and a large main hall.
The main house places a statue of Guan Gong, wearing a dragon-embroidered robe, with a bright face, sharp and shimmer eyes looking ahead. Besides, there are other two statues of Chau Thuong – the loyal maid of Guan Gong and his son – Quan Binh.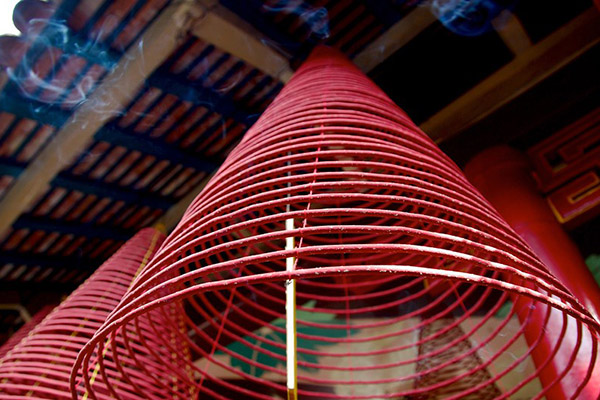 Additionally, two statues of horses that are as tall as the real horse stand on the two sides. The white horse is on the left and Red Horse – the favorite horse of Guan Gong is on the right.
Currently, the pagoda comprises a lot of horizontal lacquered boards, parallel sentences as well as many poems written by famous intellectuals at that time such as Uong Si Cu, Nguyen Lenh Tan and Nguyen Nghiem. This is an important historical site that remains the traces of the conflict Trinh – Nguyen in the 18th century.