Cambodia – the country of temple towers, always brings many new experiences for foreign visitors. Tourist destination in Cambodia create the deep impressions on visitors because each of them has its distinct imprints, is shown clearly through the unique architecture and stories behind it. In this article, we want to introduce a tourist destination that not everyone knows, exists on Cambodia and the more and more attracts foreign visitors. That's Srah Srang!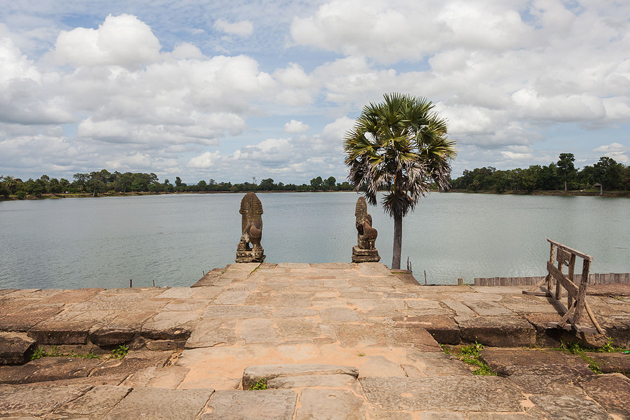 Srah Srang is the name of a lake with the unique architecture in Cambodia. The lake was built in the years of 10th century and restored in the 12th and 13th century. Srah Srang Lake was built for Buddhism, was a dignified, honorable place of Cambodia people at that time.
Besides, Srah Srang Lake used to be the main hydraulic circuit. But over time, it was severely degraded and also, the drained location was inconvenient, so the lake is only a monument bearing a long value of history. Basically, its irrigation function was lost.
Srah Srang Lake is an artificial lake which was constructed under the command of the ancient king, so it has a quite simple architecture, including the stairs down the water. In the past, the kings often took the boats to the lake enjoying the scenery, especially watching the sunrise on the lake.
Srah Srang Lake that visitors see today was somewhat devastated. The reason is partly due to the selection of construction materials and partly due to the nature and human devastation.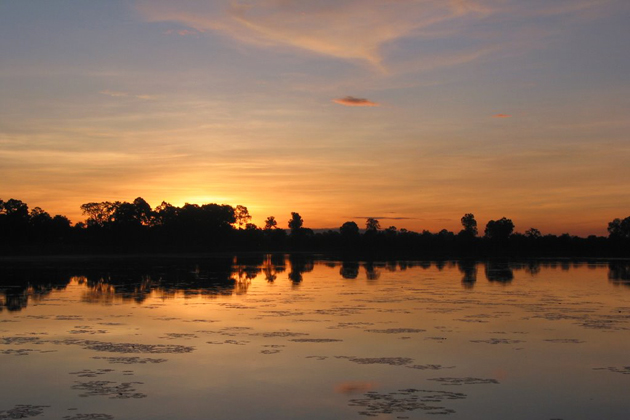 Srah Srang Lake is always surrounded by greenery. In the dry season, the lake doesn't has water ,so visitors can easily step forward between the lake, even the bottom of the lake, to visit and see the antiquities that were sunk in the past.
On the wall of the lake there are the stone statues, lions statue, snakes statues … were exquisitely sculpted with many different sizes, placed facing the lake. Nowadays, some of them have still intact in the original positions, some had been broken into ruins. Perhaps, because of that devastation, Srah Srang Lake has been little known for tourists.
Highlight
The lake is a great place to welcome the dawn every early morning. The very first sunshine of the day will be more stunning when the lake has water. The reflection creates the sparkling twinkle, brings to the pleasant feeling as well as welcomes the new day with lots of fun.