Ba Thuoc District in Thanh Hoa Province, Vietnam is endowed with breathtaking natural beauty and long-established cultures. A number of community-based tours have been opened in this region with the hope of attracting more and more tourists.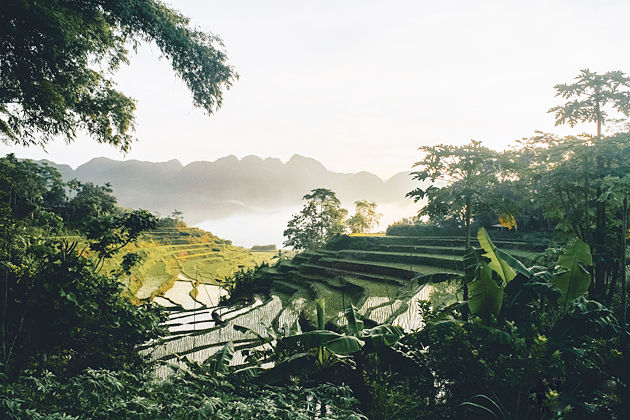 Pu Luong is a nature reserve established in 1990, covering Ba Thuoc and Quan Ba districts. It is considered a valuable natural reserve for scientific researches, socio-economic and ecotourism development.
The tours in Pu Luong will offer tourists interesting activities to explore local primeval forests, dreaming waterfalls, rivers, and majestic mountains. You can also join in traditional festivals of the locality, visit traditional trading villages, enjoy local cuisines and experience daily activities of locals, especially those from ethnic minority groups.
Tourists can take one-day tours in Pu Luong, or two-day ones across three districts of Ba Thuoc, Quan Hoa, and Lang Chanh. There are also tours available for tourists to go cross Hoa Binh province to Ba Thuoc district.
Mr. Lo Van Thang, Chairman of Ba Thuoc district People's Committee, said that the development of community tourism hopes to assist poverty reduction, support the local charities, raises income, puts Pu Luong on the map, and improves the livelihood of local residents, thus contributes to bolstering the locality's to the development of socio-economic.
He also highlighted the significance of the launch of community-based travel tours in the locality, saying that this will help to attract more holiday-makers, tour operators to this land. The authority is willing to give them the best conditions to do their work.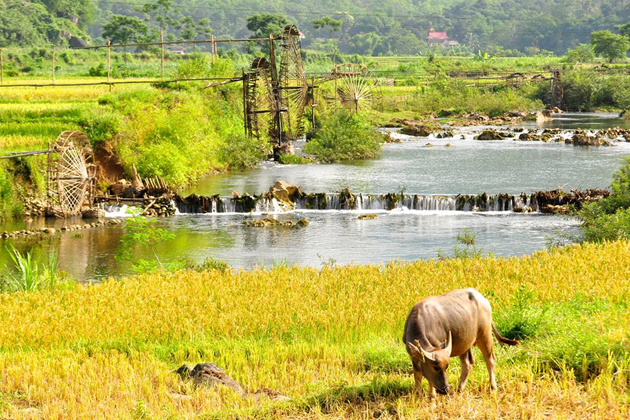 Ba Thuoc hopes to create a breakthrough in tourism development. Moreover, he said that the locality has set a goal to welcome about 30,000 visitors by 2020, of which around one third is international tourists.
Recently, Ba Thuoc district has focused on upgrading infrastructure in many tourist destinations. It has also enhanced the promotion of community tourism, reserved numerous traditional cultural activities, in connection with conserving and developing intangible cultural values and training human resources for the tourism sector.