Indochinese peninsula has been well known for its beautiful landscapes, mystical culture, tradition as well as unique cuisine. Therefore, a lot of movies were shot at famous attractions in Vietnam, Laos, and Cambodia. Come here and admire these stunning movie destinations will be an unforgettable experience in your Indochina tour packages. These following places are the favorite destinations of filmmakers in Indochina.
Enchanting Movie Destinations in Vietnam
Halong Bay
Not only being a UNESCO World Heritage Site, but Halong Bay is also recognized as one of the Seven Wonders of the world. It might be the most famous landmark in Vietnam. Exploring Halong, visitors are easy to get lost in the exotic scenery here with countless tiny islands, various shapes scattered in the gorgeous bay along with a wide system of caves. Therefore, it can be the reason why Hollywood filmmakers chose Halong bay as a wonderful filming location. Some typical films are Pan (2015), Indochine (1992), Tommorrow Never Dies (1997), and Kong: Skull Island (2017).
Ninh Binh
Located in the Northern Delta, Ninh Binh is the ancient capital of Vietnam with numerous beautiful sites. This is the land of nature, tortuous rivers, and majestic mountain ranges. Its simple but impressive beauty has been mentioned in countless songs, poems from the past to present. Catching foreigner's eyes, this breathtaking view appeared in many famed movies, such as The Quiet American (2002), Pan (2015), The Chinese Botanist's Daughter (2016) and also Kong: Skull Island (2017).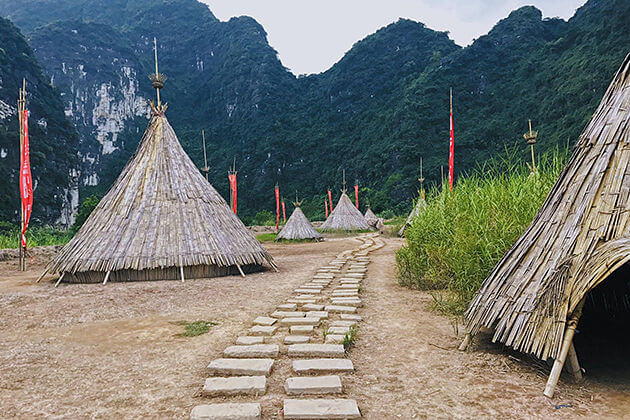 Quang Binh
Thanks to a video of Son Doong Cave, Quang Binh is suddenly so well-known with foreigners. The spectacular beauty is praised in many popular travel magazines in the world. However, apart from Son Doong, there is so much to see throughout this site like Phong Nha Cave, Paradise Cave and so on. This place was appeared in the film Pan (2015) and in some scenes of the movie Kong: Skull Island (2017).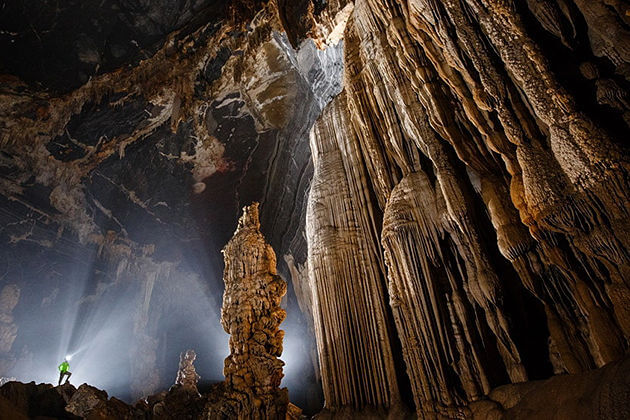 Hue
Hue City is an old citadel of Vietnam. Due to remaining a large number of the historical relics and the ancient ramparts as well, this is the ideal place to film about feudality. Some of the palaces and mausoleums of the Imperial City were selected to take the film for the movie Indochine (1992).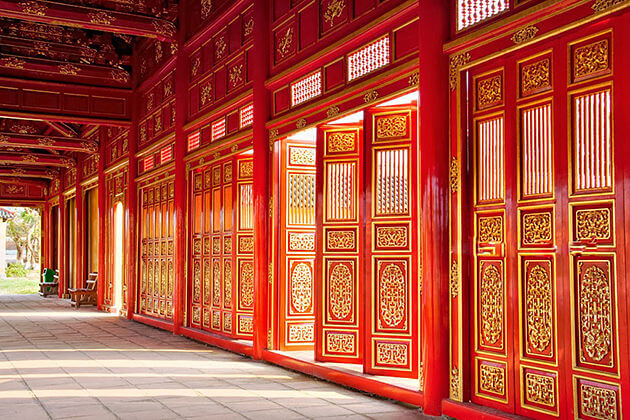 Ho Chi Minh City
It is much said that Saigon is the New York of Vietnam because this is the most developed city in the country. Nevertheless, it will be flawed if not mentioning popular locations here. There are many historical relics remained at this place from Indochina war, in which we cannot forget to talk about Cu Chi Tunnels or Independent Palace and many other places. The movies The Quiet American (2002) and Indochine (1992) were also shot here.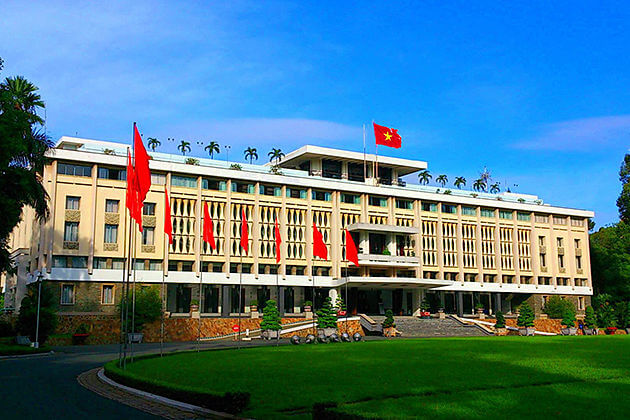 Historical Movie Destinations in Cambodia
Angkor Temples
Angkor Wat is a magnificent temple complex and religious monument in Cambodia. It is a symbol of Cambodia and the famous attraction for visitors. The movie Lara Croft: Tomb Raider was filmed here. This complex comprises Angkor Wat, Angkor Thom, and Ta Phrom. So far, this unique Khmer architecture still makes travel lovers curious to discover.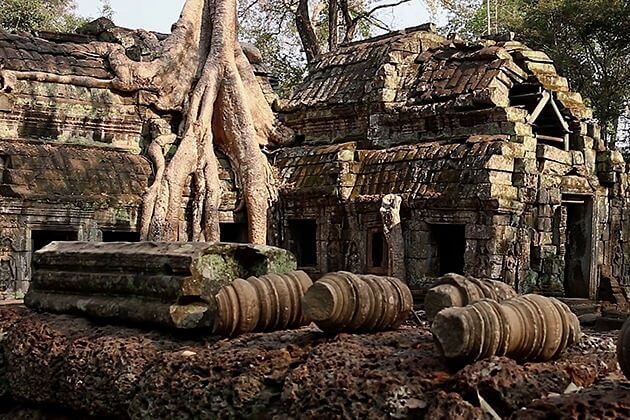 Bokor
This area located about 150km to the southwest of Phnom Penh is blessed with a cool climate, fresh all year round, creating a different feeling, a different perspective about mysterious Cambodia. Bokor is situated at an altitude of 1.079m above sea level. From a far distance, Bokor seems murky, mysterious but still wonderful to the heart of tourists. In the 1990s, people saw Bokor as "the most exotic place in the world", or "ghost town" because of its mysterious and devastated look. With its beauty, Bokor was chosen to shoot two films City of Ghosts in 2002 and R-Point in 2004.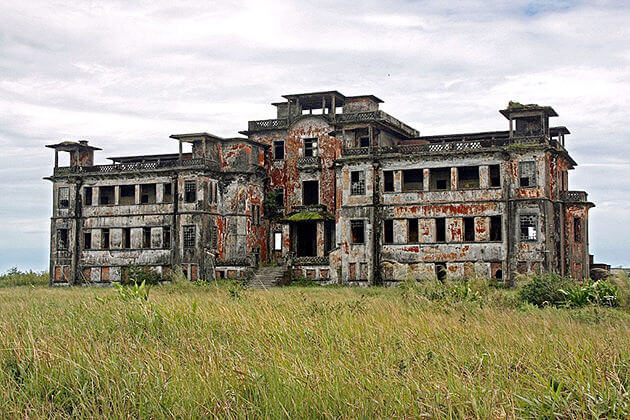 Battambang City
Battambang is the second largest city of Cambodia and is also a tourist attraction, in particular, however, the majority of tourists do not know about this place. This place does not own its own ancient architectural buildings of temples, shrines like Angkor complex. On the other hand, Battambang city expresses itself through friendly beauty, by the mix of life in harmony, balance, and liveliness from the daily life of the people here. As a result, this peaceful city was chosen to film the movie The Gate in 2014.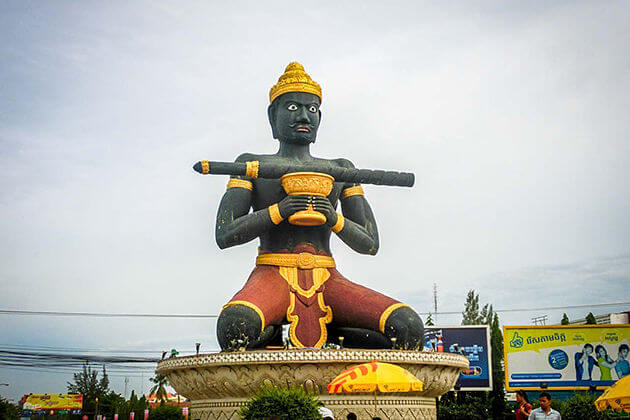 Poetic Movie Destination in Laos
The Northern Laos
The images of boundless mountains in the northern Laos enchanted filmmakers. Anyone ever reaching here would not forget the quiet and peaceful scenery of this place. It inspired the Australian director Kim Mordaunt to take the film The Rocket and the set definitely distributed into the success of the film. For somebody getting bored with the hustle and bustle of big cities, a trip to the north of Laos will be an unforgettable one.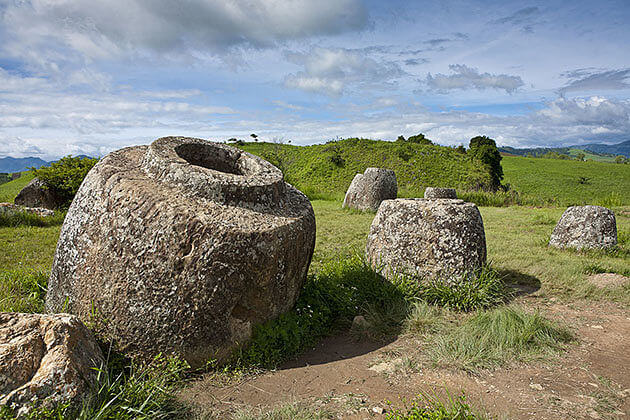 Done Khone Island
The place was chosen to film the movie The River in 2015. Done Khone is one of the biggest islands of Si Phan Don with the beautiful scenery of a countryside village. The image of the fishing boats, the canopy of coconut trees standing upright in the wind along with a few simple stilt houses make a peaceful atmosphere. Visit this place, you can feel relaxed and enjoy fresh air after a long tiring trip.