The readers of Rough Guides, a UK-based travel website, have recently named Sapa and Hoi An towns (both are from Vietnam) in their list of 2018's top ten must-visit locations in Southeast Asia.
The charming town of Sapa from Lao Cai Province ranks at number six on the list.
Sapa, as described in the Rough Guides, is a well-known location among Vietnam enthusiasts, especially those on the hunt for astonishing Southeast Asian scenery.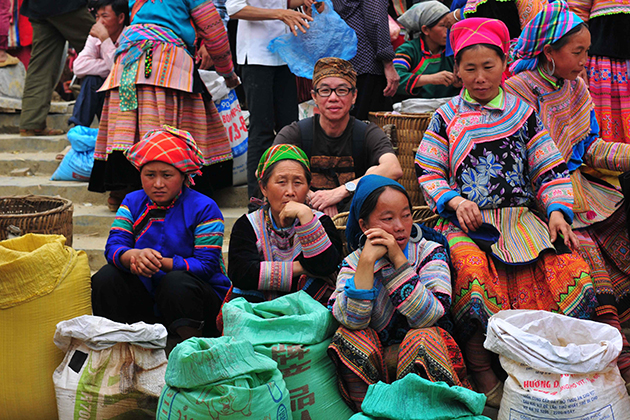 Established by the French in the 1920s as a summer getaway from the burning heat of the North, this exceptionally fascinating town has grown a lot in popularity and remains a promised land for people looking for adventures.
Muong Hoa valley offers hikers a peaceful and stunning view of the tiered rice terraces, which is distinctive of Vietnamese mountainous areas. Visitors can either spend a night in the comfort of Sapa's mist-wrapped hills or in the towering wonder of Mount Fan Si Pan, which is known for its place as the highest peak in Indochina. Whatever you choose, as the sun rises and the town comes alive, hugged in the dreamy morning fog, you will find yourself in awe and at a loss for words in front of its unbeatable beauty.
Hoi An, ranked at 10th place, offers an entirely different experience. Unlike Hanoi and Ho Chi Minh City, this Zen-like town is free from the bustling flocks of motorbikes and unruly traffic. In fact, it's quite the opposite. The streets of Hoi An town brings up the memory and perpetuates the legacy of the French, Portuguese, Japanese, and Chinese who once traded here.


Strolling along the streets of Hoi An often feels like going back to the past as it inflicts a nostalgic feeling upon visitors. From shops to tea warehouses, each of these mustard-yellow buildings lining the street of Hoi An bears a different story of the good old days, as fascinating as it is heart-stirring. Hoi An is also famous for delicious dishes offering a variety of flavors, ranging from bold to delicate. Shops and diners are always available in the old streets if you want to get a taste of local fineness.
The rest on the list are Siem Reap and Angkor Wat (Cambodia), Bagan (Myanmar), Chiang Mai and Ko Samui (Thailand), Bali (Indonesia), Borneo (Malaysia), Bohol (Philippines) and Luang Prabang (Laos). Some of the places on this list are highlights in typical Indochina tours.