Bargaining is a cultural feature in a lot of services and local markets, especially in tourist attractions in Indochina – where you can enjoy and buy hundreds of unique stuff only in these countries. Not only the tourists but also the native people may be charged overpriced if you do not know about these 11 tips to help become the best bargainer in Indochina nations: Vietnam, Laos and Cambodia.
1. Be aware that the stated price is much higher than the original one
In tourist sites or local markets, there will be no fixed price for most of services and products. You need to be aware of the prices are overtalked and flexible based on your bargaining skills. Therefore, do not accept the stated price right away, otherwise, you may feel be cheated and disappointed later.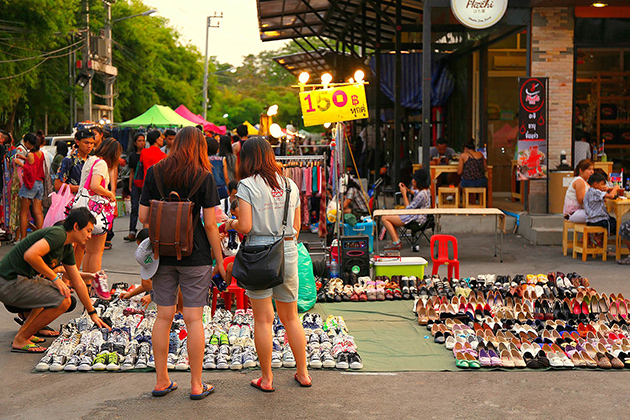 2. Do "market price research"
If you go around the markets or the landmark, most of the seller will offer you their products or services. You can ask them the prices and then compare to each other. However, do not bargain immediately, because if you do that but not buy the stuff, the sellers will be annoyed and be not friendly anymore, which makes an unhappy memory to you during the trip. After doing the research, you may choose to buy the stuff from a certain merchant that you like due to their lower stated prices or hospitable manners, then start to bargain.
3. Start to offer a half of the stated price first
There is a widely spread rule in Indochina that you should start with a half of stated price. It must be surprising to you but it is true. After that, you may face with raised eyebrows, sighs or surprised behaviors from the sellers as if they would not accept your offer. Do not believe right away, be confident with your decision and pretend as if you could only pay that much. Next, if the sellers refuse your offer, you can gradually increase up to your acceptable amount.
4. Go away
If you feel the vendor is not willing to offer more discounts, especially after a few turns, simply go away. In many cases, the seller will follow, hold the item in hand and be willing to reduce the price. Of course, it is not always the case. For example, if you target ancient items in an antique shop, you may not apply this method, it depends on your budget and desire to possess it.
5. Do not bargain if it is fixed price
There are some of the shops and stores in Indochina that offer a fixed price for a certain item so that you should not negotiate to gain the lower price. Normally, this stated price is the lowest one because the item may be a popular product that has a common market price or be an outdated item that need be sold to gain the cost back. Nevertheless, if you purchase a large quantity, you can also ask for the discount.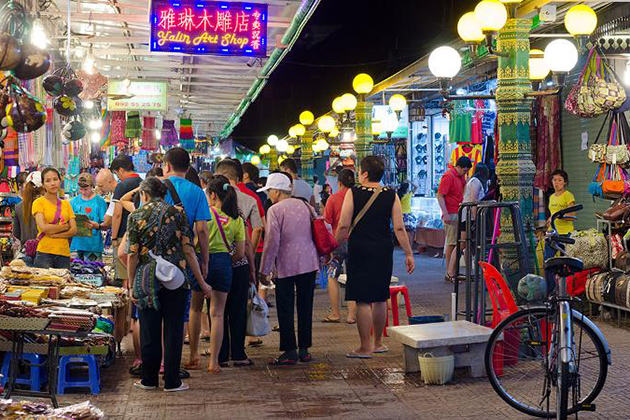 6. Do not bargain when there are many guests in the shops
The reason is simply that the sellers never want the other customers to know that you have got a very close price so that they can sell to other guests at a higher price. Therefore, you should avoid negotiating when there is a crowd in the shop to gain more discount.
7. Pick the right time
The success or failure of bargaining may partially depend on the time of purchase. If you are the first buyer, you will definitely find it hard to get a discount. The psychology of the sellers is that selling "expensively" the first item will bring a good luck to the whole day so that it will not be the suitable time for purchasing something. However, if you go shopping at the time when they are about to close the store, you will be better off buying goods without much bargaining because they want to sell as many as possible at that time before coming back home.
8. Remember to bring cash, especially small denominations
In the local Indochina markets, cash is the only method of payment so that you should never forget to bring cash before going shopping. Why do you need to prepare small denominations? The reason is that they will support you during your negotiating process. If your pocket is filled with large denominations, the sellers may consider you as a potential customer and not be willing to give you much discount. Or you may be supposed to be stingy if you ask the vendor to discount VND 20,000 while you have some VND 500,000 in your pocket.
Besides, you should preserve money carefully if you go to crowded places like the markets. Keep money in some different bags, either in your waist bag or even in your socks.
9. Peg the price before getting on the transportation vehicles
Except for the transportation with fixed ticket price such as buses, trains, etc. it is important for you to peg the price before using a local transportation. In Indochina countries, some popular vehicles that you may use are tuk tuk (Cambodia, Laos) or "motorcycle taxi" (Vietnam, Laos, Cambodia). The price is also overcharged so that you can bargain by the similar way as for the goods. If you do not fix the price before departing, you may be charged a very expensive fee at the destination. In case it unfortunately happens, it is recommended that you pay the money instead of having the conflict with the driver to avoid legal disputes in a strange country.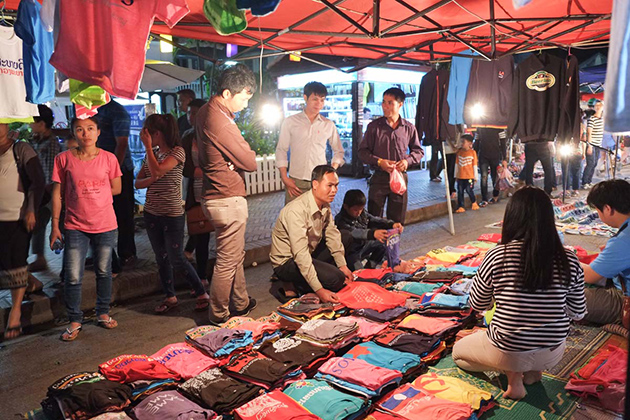 10. Behave politely
Whether you buy or not, friendly manner will help you gain the sympathy from the vendors and support your bargaining process. Do not anger or annoy with the sellers' offering because they are just trying to make a living.
11. Consider before bargaining
In many cases, your annual income is much higher than that of the local people in Indochina. Therefore, you can consider before deciding to negotiate the price of inexpensive little stuff.