Shopping in Vietnam sometimes makes you dizzy because there are rows and rows of cheap clothes, bags, souvenirs…on the streets as well as at markets of most cities. From Hanoi, Hoi An to Ho Chi Minh City, each place gives us different specialties. Here is the list of must-buy souvenirs in Vietnam that will be a mark in your trip!
Top 10 Recommended Souvenirs to Buy in Vietnam
Silk
Even if you bought silk in Laos or Cambodia, you should buy a scarf, a silk painting or silk clothes. Vietnam's silk is very beautiful, glowing and smooth with high quality that is made in the traditional way with a variety of patterns, colors and sizes.
The best places to buy silk are Hoian Town, Van Phuc Silk Village in Hanoi. Price is around $3/meter.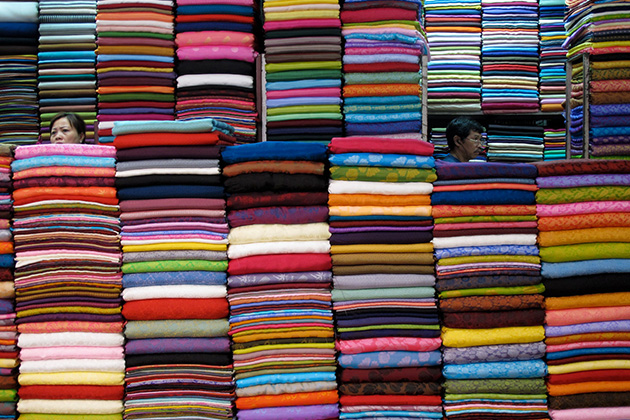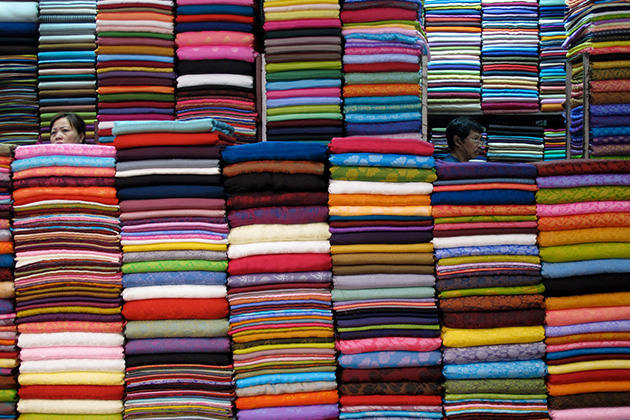 Lacquer Ware
Lacquer art in Vietnam has developed for many generations. Lacquer products exist in many types like paintings, dishes, vases…Color is extremely eye-catching., the design is traditional but modern. Lacquerware of Vietnam is also special due to the use of resin as a material. Price is affordable, about $1 for a small dish.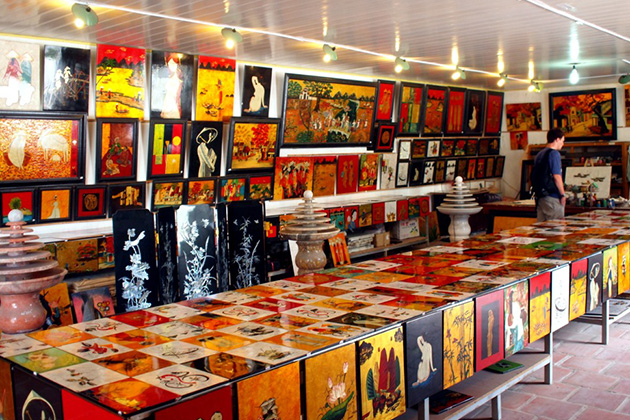 Embroidery
The techniques of Vietnamese embroidery originate from China. Embroidered clothes or scarves are valuable and sold at high prices because they are made completely of natural materials and requires a lot of time, effort as well as skills. To really be called an embroidery artist, it takes from 8 to 10 years learning with a strong will.
Coming to Sapa, you can purchase garish clothes, bags, scarves at famous highland fairs such as Bac Ha Market, Coc Ly Market, Can Cau Market…or buy them directly from hill tribes and then witness lovely mountainous girls weave. A bed sheet is appropriate $6.
Dong Ho Paintings
Dong Ho is a famous painting village in Bac Ninh Province. Dong Ho paintings are formed according to the manual method. It is the crystallization of ingenuity and patience and exquisite aesthetics… They are not pictures drawn in inspiration but are reprinted over engravings. And to engravings to reach sophistication, the artists require the art love and high level.
The colors of Dong Ho paintings are lively; engravings are exquisite, featuring old folk stories such as "Picking coconuts", "Mice wedding", "Lucky Chicken"…
Tourists can buy Dong Ho paintings directly in the village or in many stores in Hanoi with good prices, around $2 per one.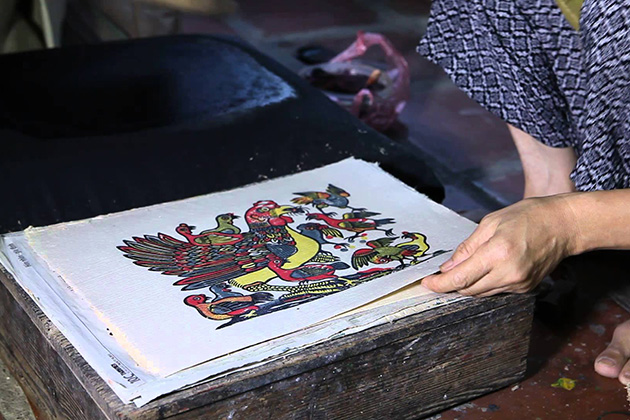 Ao Dai
Ao dai is a national costume of Vietnamese people. It's a tight-fitted long dress worn over long loosen pants. Ao dai costs about $32. Especially, you can get your own exclusive ao dai by buying some fabric and hire a tailor to make it for about $70.00.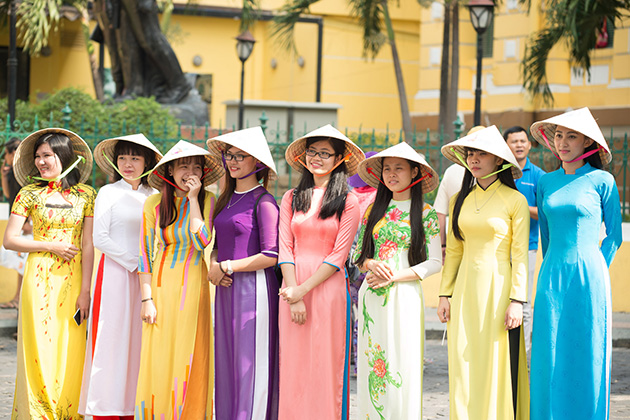 Wooden Clogs
Before fashionable high heels appear, wooden clogs are the traditional footwear of both males and females in Vietnam. Women loved wearing these with the traditional Ao Dai. Although it's not popular now, you can still buy these in stores.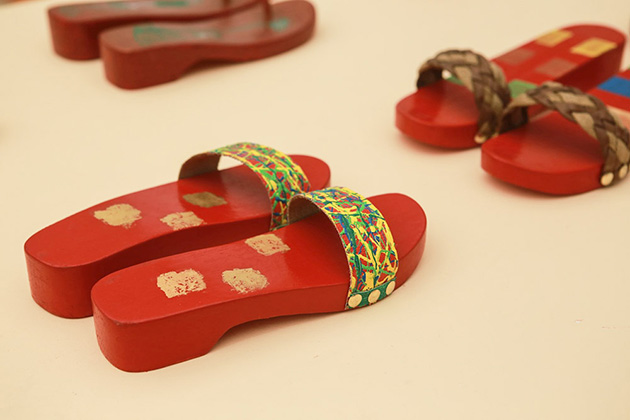 Conical Hat
Along with Ao dai, conical hat with the exclusive shape is also a symbol of Vietnam. It is also called leaf hat because of being made of leaves. Thanks to the special material, it can be used as an umbrella during rain and sunny reasons. Sometimes, people print lines of poetry inside. Tourists can buy such hat at anywhere in Vietnam at a very cheap price, about $1.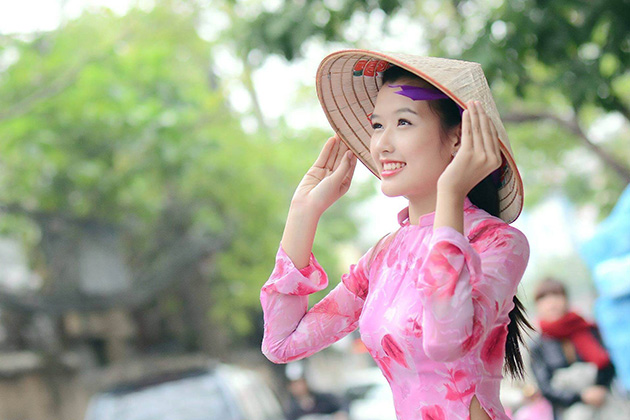 Ceramics
You will encounter a series of ceramic vases in a diversity of sizes, shapes and colors displayed a lot of places from north down south of Vietnam. Some of famous ceramics villages are Bat Trang (Gia Lam, Hanoi), Chu Dau (Hai Duong), Phu Lang (Bac Ninh), Thanh Ha (Hoian)… You might be amazed in front of the skillful hands of ceramic artisans. It's a good idea to buy a small teacup set as a souvenir.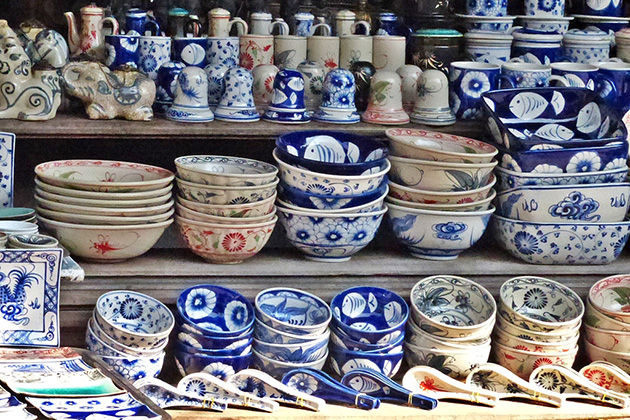 Tea
Vietnamese tea is mainly planted in cloudy northern highlands under the favorable climate. High-quality tea can be found in stores in big cities. Kilo of good tea costs around $8.00. There are also many other kinds of tea at cheaper prices but of course, the flavor is not good.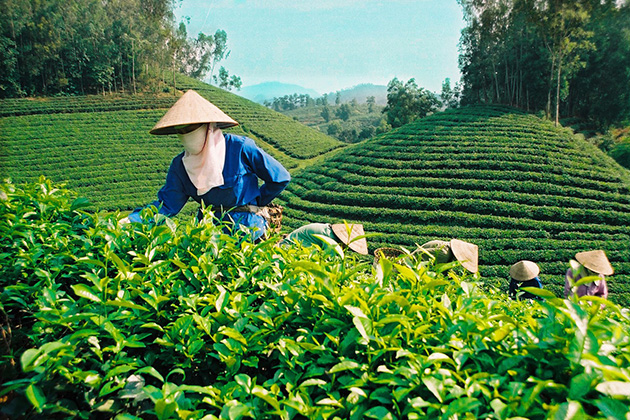 Coffee
Vietnamese coffee is famous for the strong taste with mainly Robusta beans in the ingredient. Vietnamese people often enjoy it with condensed milk instead of sugar. Kilo of "Trung Nguyen" coffee costs about $4, Arabica will be more expensive.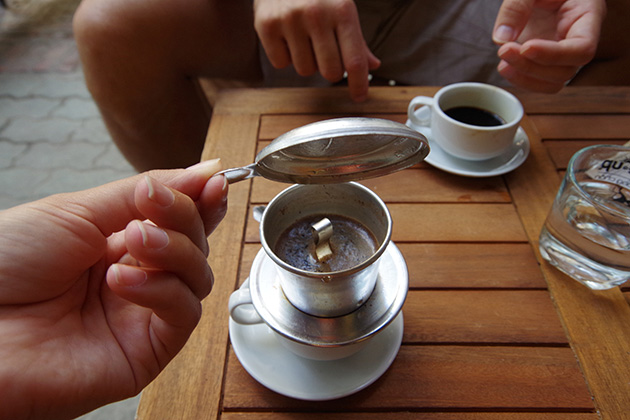 Unique Wood Art and Home Decor
As a tourist shopping in Vietnam, the opportunities to buy Vietnam souvenirs are endless. If you are looking for lovely gifts to take home for family and friends, unique wood art and home decor products are suggestions for you. You can easily find these products at every corner of Vietnam with an endless array of shapes, size, styles which fit into any room and interior.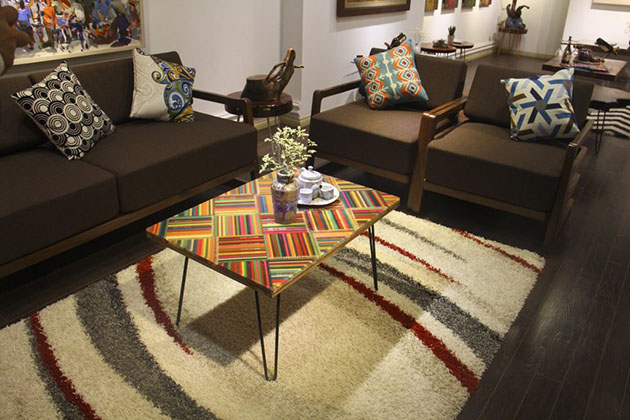 Be ready to immerse in a range of luxury furniture and unique products including art coffee tables, unique colored-pencil tables, art dining tables, art wood wall clocks, art wine glass holders, metal hairpin legs and much more. Don't forget to visit home décor stores to pick up unique and luxury home decor back your home that certainly will spark a great memory from a trip to beautiful Vietnam and modernize your home.
Vietnamese Paintings
Going to Vietnam? Make sure to bring back unique Vietnamese paintings with a myriad of traditional Vietnamese materials like oil on canvas, acrylic on canvas. In Hanoi, Nguyen Art Gallery is an ideal stop for artwork lovers. These products are far more unique and impressive compared to others. That rarity of paintings certainly makes them special and your friends or family will value the gift even more.