Indochina cuisine is very various and always comprises extraordinary things. There are so strange dishes that if just look, you never dare to reach. But have it a try, you will wonder why don't you taste them sooner!
Balut (Vietnam)
Balut of Vietnam is considered one of the most terrifying dishes in the world. While being a favorite food as well as is an integral part of the culinary culture of Vietnam, western tourists feel scared and guilty when eating baby ducks that even unborn yet.
Actually, this is very delicious nutritious dish. It is often eaten with spices, few slices of ginger and laksa leaves. Today there are variations of balut such as balut with tamarind sauce, fried balut with fish sauce, so balut no longer look too disgusting like its original version. Consequently, more and more tourists try this unique food.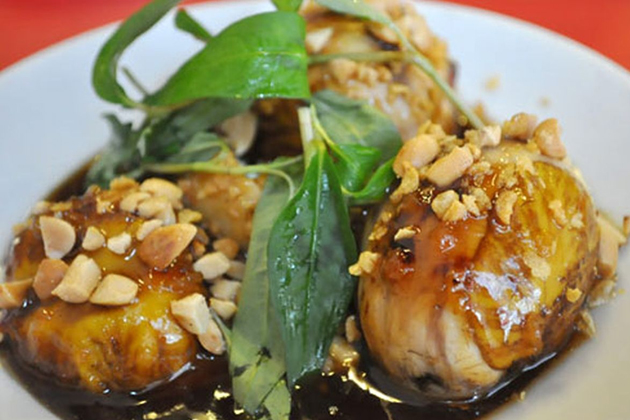 Duck blood pudding (Vietnam)
Equally frightening with balut is duck blood pudding in Vietnam. Many foreigners even think that this food only appears in horror movies. This food is the combination of the fresh duck blood pudding, minced duck meat, roasted peanuts and some basil leaves. Indeed, its smell is not scary like it looks. Go for it and get rich for your culinary dictionary!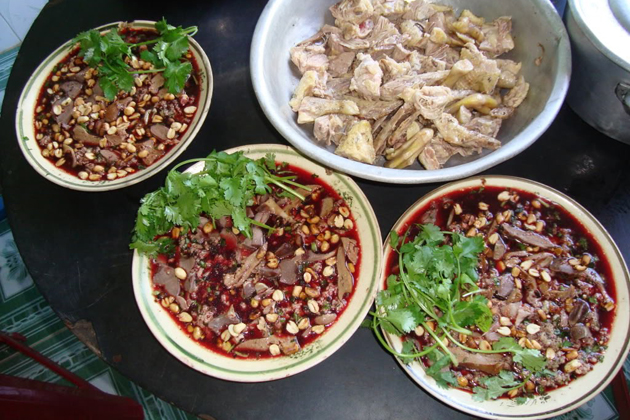 White ant egg soup Gaeng Kai Mot Daeng (Laos)
To have a bowl of this nutritious soup, the locals here take ant's eggs and baby ants from their nest, combine to some special ingredients, create a unique food, having the great savor. Despite looking somewhat disgusting, almost tourists after trying this dish want eat it one more time.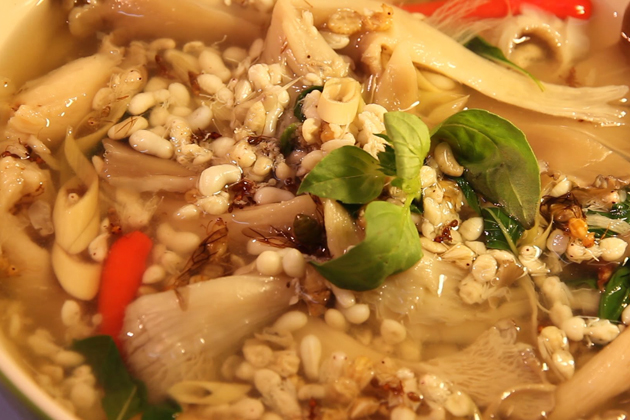 Fried Tarantulas Spider (Cambodia)
This is a very common dish in Cambodia, especially in Skuon Skuon town, near the capital Phnom Penh. The big black hairy spiders are cooked into very tasty foods.
Visitors travelling Cambodia rarely forget to try this food. Taking a Crispy hot spider and scrunch immediately, the greasy and sweet taste right on the top of the tongue will stimulate every gustation inside you, give you an unprecedented feeling before.