There are two main ways to pay in Indochina countries: Vietnam, Laos & Cambodia. They are cash and Master/Visa/JCB cards.
Paying by cash
It is essential to know about the Vietnamese, Lao and Cambodian currencies before you visit there. You need to exchange your country's currency into Vietnamese dong (VND for Vietnam), Lao Kip (LAK for Laos) and Riel (KHR for Cambodia) in order to get convenient when trading in these countries. If you just visit some big cities, it may easier for you to pay the bills by Master/Visa card; however, for the smaller ones or countryside, you may hardly use this payment method.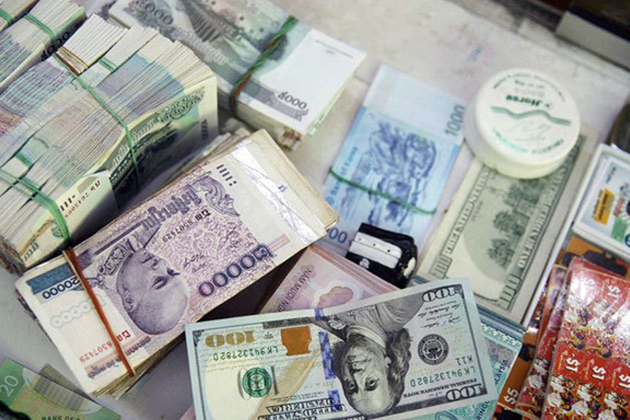 In Vietnam, there is just Vietnam Dong being widely used. If you possess the foreign currency, you may suffer the unequal exchange rate when buying the stuff. Besides, there are 10 denominations (VND 500; 1,000; 2,000; 5,000; 10,000; 20,000; 50,000; 100,000; 200,000; and 500,000), but VND 500 is no longer usually used in commercial transactions. You may use it when going to the pagodas or buying stuff in the supermarkets.
In Cambodia, Riel and US Dollar (USD) are the two most popular currencies. However, Riel money is only for small transactions of less than $ 5 when paying for motorbikes, snacks or beggars, especially in the countryside while dollars are popular currency in most of the hotels, restaurants and shopping centers. It is also recommended that you bring the small values to avoid the disadvantageous attention.
The Lao Kip current denominations are: 50,000, 20,000, 10,000, 5,000, 2,000, 1,000, 500, 100, 50, 20, 10, 5 and 1 ₭ (coins are no longer used in Laos). The Thai Bath and the US Dollar are widely used as foreign currencies and are the most convertible foreign currency in Laos. However, automatic teller machine (ATM) is not trustful in Laos.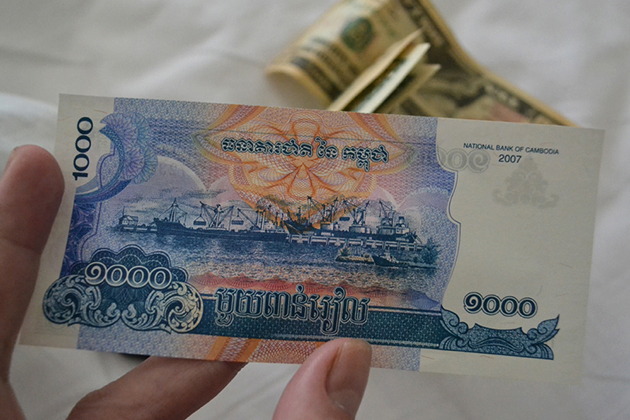 Paying by Master/Visa cards
Master/Visa cards are an effective way to pay for the bills because it will help you protect your money from the stealers and be no more worried about exchanging into the host currency when you run out the cash. However, as being mentioned before, the cards are normally used in major hotels, restaurants, shopping malls or entertaining places so that you may encounter the burdens when shopping or buying stuff in smaller places.
In a nutshell, you should bring both cash and Master/Visa cards when visiting Indochina countries. Moreover, it is wiser for you to estimate all of the expected costs you may have there in order to make a decision of how much cash you should bring besides the cards.