Considered as one of the most attractive destinations, Indochina countries offer tourists a variety of thing to do, see, taste, and experience. Apart from traditional and unique culture, the modern life behind the dark is an amazing undercover secret for tourists to experience once in Indochina tour packages. Vietnam, Laos, and Cambodia are no doubt a man's paradise, sorry ladies, even only for the eyes. You can easily see the charming smiles, graceful bodies, seducing eyes when strolling through the streets, bars, discos, nightclubs, and massages parlors. You are planning a tour to Vietnam, Laos or Cambodia and want to experience the nightlife? Or wishing to have a romantic night with a girl? This article is definitely for you, read on and realize nightlife in Vietnam, Laos, and Cambodia is something interesting beyond your expectation.
Nightlife in Indochina
Vietnam Nightlife
Vietnam's nightlife is bustling and tourists can find all kinds of establishments to entertain themselves with drinks, music and pretty girls from all over the world. Tourists will find a variety of nightlife options, which means there is something to please everyone, regardless of ages, music preference, or favorite drink. It is all possible and can be experienced in many different things due to the diversity of the country.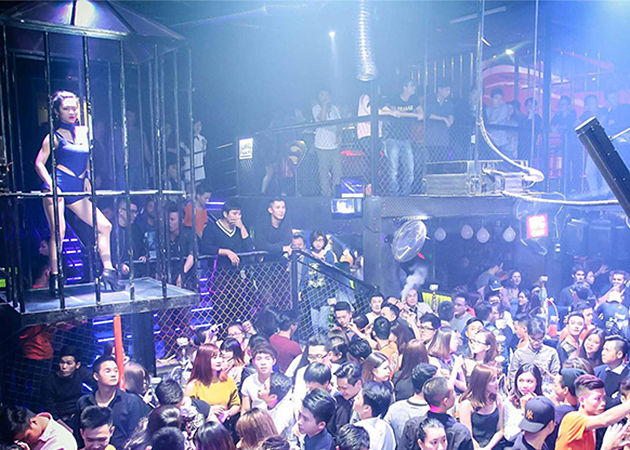 You can lounge with cocktails at one of many pool parties, dance on a rooftop bar overlooking the city, or relax at the beach or mountains. Chill in a beach chair at the white sandy shores with a cold beer, smoke cigars while enjoying a whisky in a social club, chatting with lovely girls in bars, groove the night away in a club with local hipster and tourists, sing along with a live band playing all-time hits, or have an unforgettable time with Vietnamese girls. These and many more wonderful things will bring you a wonderful time in your Vietnam vacation.
Cambodia Nightlife
Cambodian nightlife is a lot more locally orientated than in other Southeast Asia countries although foreigners are amply catered for in the country's many bars, restaurants, and clubs. Go Go bars are a no-go in Cambodia and most hostesses are fully dressed; however, it's not to say that naughty stuff doesn't happen. It does and with Khmer girls and Sometimes Vietnamese girls are drawn to the nightlife scene, the effect is multi-tiered. Some clubs are open 24 hours and none close early.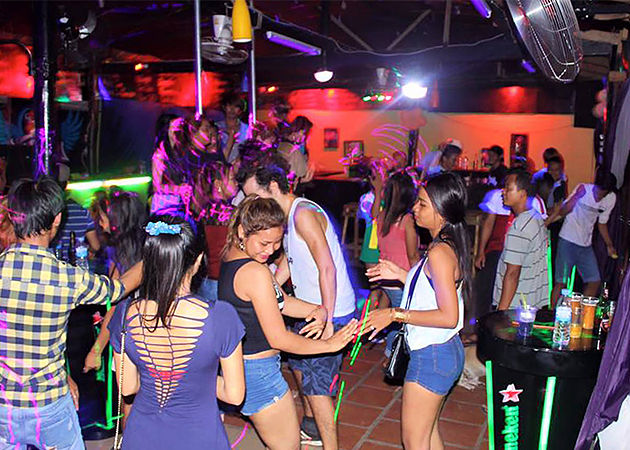 Laos Nightlife
Laos nightlife has had a special character: From the extremes of the opium culture that infiltrated the country during the last 60s to the enforced curfew into the late 70s and beyond. Now, perhaps it has it found its equilibrium as the 'sleepy town' of the region yet with Southeast Asia's best beer. You also found the odd 'happy shake' in Vang Vieng, but the rest of the country has cleaned up its act. The most fascinating nightlife you will get in Laos is in Vientiane where a handful of nightclubs and bars stay open past midnight. Riverside bars, quaint wine drinking venues and a handful of nightclubs sounds the attractive activities for the range of nightlife in Laos.
Massage & Happy Ending Massage in Indochina
Happy Ending Massage in Vietnam
Vietnamese massage is mainly influenced by Chinese methods of therapy but has evolved to be unique in the feature that it focuses on kneading and working out the knots in the muscles. There are a variety of massage parlors with scantily clad women eyeing potentials customer as they walk by. It may not a legitimate spa but it's indeed! It's more supposed to be a men's club where men can get a proper shave, sit in the sauna or lounge, order food and get a massage at the same time.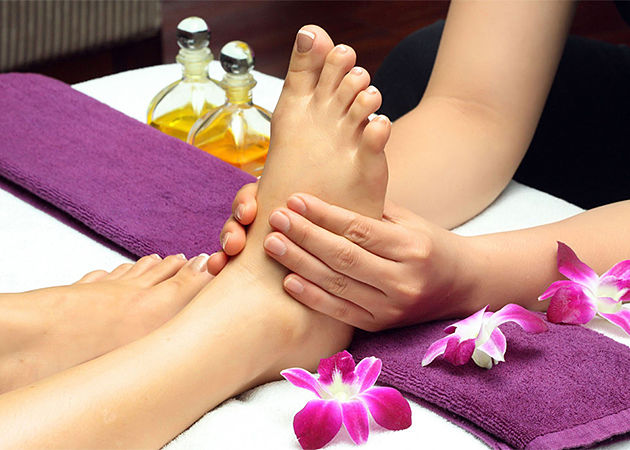 Moreover, if you want to get a happy ending massage in Vietnam, you may feel like finding it quite difficult. However, there are numerous places to go for a happy ending massage in Ho Chi Minh, Hanoi, Nha Trang, etc. You also find a wide variety of nice hotel spas and plenty of smaller shops opened around the town all day. You can have an irresistible full hour service (massage and happy ending included) from sweet young girls, bringing you a romantic night.
Happy Ending Massage in Cambodia
Happy ending massages in Cambodia can be easy to find. There are obviously a large number of regular spas, but most of them offer so seriously massages only and no hand jobs at the end of the session. The massages prices in this stunning homeland are extremely affordable and the masseuses are young, cheerful and fun loving.
Needless to say, Siem Reap and Phnom Penh are the best places to gogo for a happy ending massage in Cambodia. Massages shops will obviously provide you with more than just a regular massage. The young and sexy Khmer girls will dress in their way and become really excited as you approach their shop as a foreigner. Then they will tell you straightly like " Do you want to have a massage? I will give you a happy ending". Don't worry, the massage space is a big and comfortable room and you will actually get enough privacy.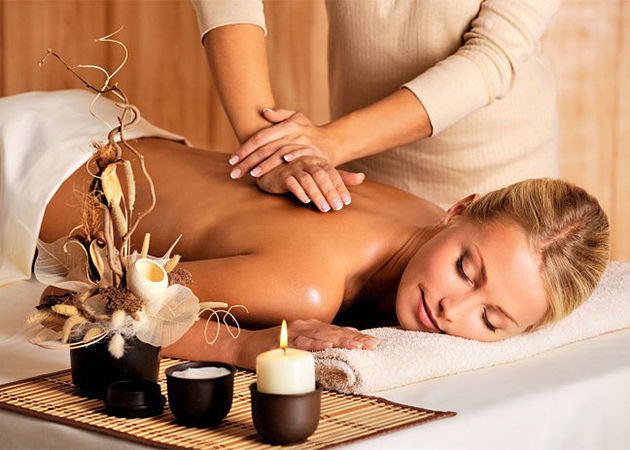 Happy Ending Massage in Laos
Normally, many places offer massage services in Laos focus on the particular body's parts such as head and shoulder, hand and arm or foot reflexology in 30 to 60 minutes. They will give you a wonderful massage making the great thing for a caching body both physically and mentally. Most massage places are elegant wit the comfortable and clean bed, flickering neon lights, and a skillful masseuse. Also, a happy ending massage is necessary and exciting things for gentlemen. Young, sexy and skillful Laos girls will bring tourist a memorable massage experience and a romantic night as well.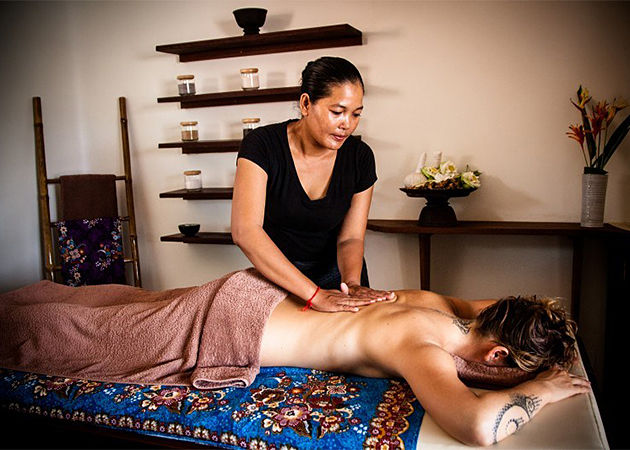 Prostitution in Indochina – Red Light Areas in Vietnam, Cambodia & Laos
Red Light Areas in Vietnam
Although prostitution has not been recognized as the official job in Vietnam, red light areas still operate publicly without the permission of authorities. Some red light districts in Vietnam are ideal destinations for gentlemen wanting to have a non-sleep night of sexual senses with lovely girls. Strolling along the road, you can easily find sexy chicks standing along the streets. They invite and display sexual temptations to any men they meet. Also, they sometimes can speak English quite frequently to communicate with their 'foreign clients'.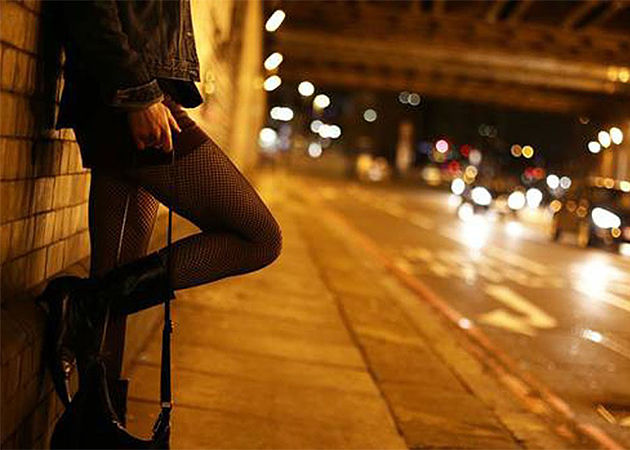 After bargaining about the place and the price, you will be escorted to the chosen place and begin your romantic night. Sometimes, the fee depends on how many sexual services you require and how much time you need for a sensuous night. All in all, you will have a wonderful night with pretty girls that will be an unforgettable memory in your Vietnam vacation.
Red Light Areas in Cambodia
Let's be honest: The main reason why we all visit Cambodia is not only them temple ruins of Angkor Wat or the pristine beach of Sihanoukville, but it also the countless of places to meet young and attractive Khmer girls for sex. It is definitely a lot of fun to discover some of the Cambodian cultural highlights during the day time, and where to find Khmer girls for sex is a popular question.
The capital of Phnom Penh has obviously the biggest red light districts in all of the country. Most people's trips start and end here and you will no doubt be interested in where to find the best areas to meet girls for pleasure. In Phnom Penh, the red light areas are found in several streets instead of big buildings or complexes. In these streets, you can find mostly hostess bars (a synonym for 'girly bars'), restaurants, massage salons and also few street prostitutes.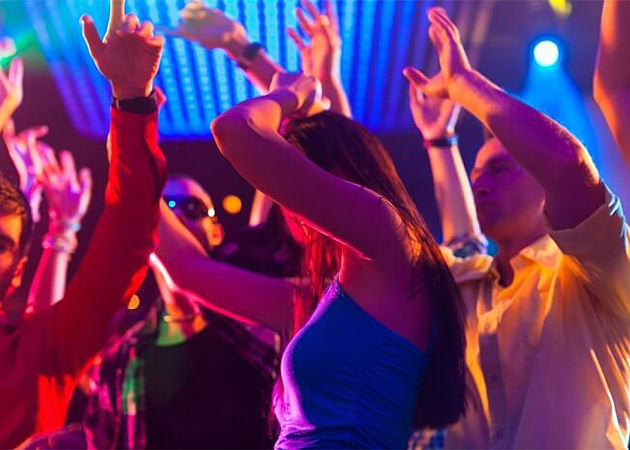 Red Light Areas in Laos
Although having sex with a girl in Laos is considered illegal, especially for international visitors. However, there are still some places where you can easily find beautiful and sexy Laos girls. Bars, nightclubs are places you can easily find a girl for sex. Most men appreciate that Laos girls in clubs are easy to approach, thus, if you want to chat with them, you just need to invite them a glass of wine and you can use all their time. There are also some clubs where most of the girls are freelancers. So it is easy for you to take one off. Moreover, the bowling alley is also a good place to pick up a Laos girl. Most of the girls are the local lady and quite often a hen night out is arranged to go bowling and offer extra services after that as well.
There is a red light district hidden outside Vang Vieng. You can easily find around 5 to 10 girls standing along the mall distance on the streets. The price for a night with Laos girls rangé from 150,000 to 750,000 kip.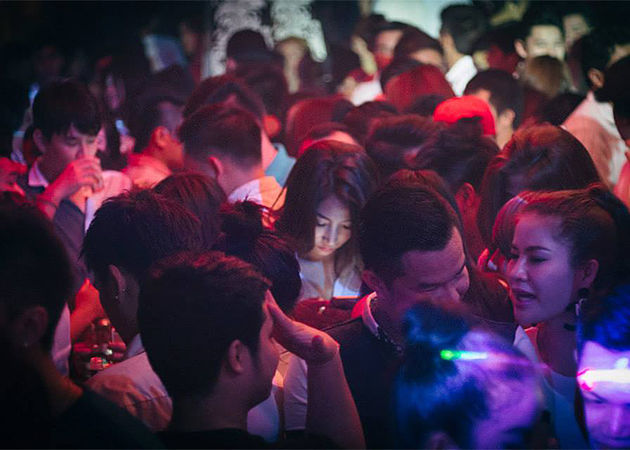 Not just interesting information about nightlife in Vietnam, Laos & Cambodia, click here and follow our guide to have best preparation for your upcoming Indochina vacation.