Gradually becoming an increasingly popular destination for foreign visitors, Vietnam receives the successful result which is the increasing demand for international travel by air. The year 2017 is considered as the year of the breakthrough of the Vietnamese tourism industry. Recently, Vietnamese Airlines has received abundant good news as various airlines in Vietnam including Vietjet Air and Vietnam Airlines open new international flights with extremely attractive ticket deals. Here is the list of Vietnamese route network which can provide essential information for tourists planning an Indochina vacation or simply a flash tour to Vietnam.
Hanoi- Sydney (Australia)
From 28 March, Vietnam Airlines-the national airline of Vietnam began implementing the direct route from Hanoi to Sydney (Australia) with the frequency of 3 flights per week and each flight lasts 9 hours and 35 minutes. On this occasion, the airline also applied special round-trip ticket price from 11.99 million VND for the bookings from 28 March to 28 April and the program was implemented until 28 February. The customers purchased the tickets in March had to pay 14.69 million VND for a ticket with the latest departure time in 20 June.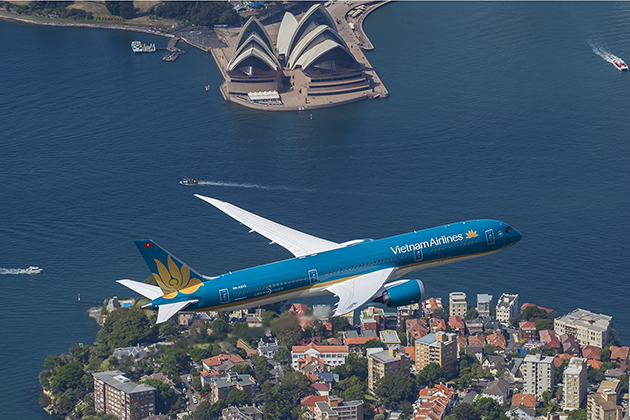 This is the third route of Vietnam airlines to Australia after the Ho Chi Minh city-Sydney and Ho Chi Minh city-Melbourne. In May, passengers will be able to choose Jetstar Airways to travel from Hanoi to Sydney with the frequency of 3 to 4 flights a week.
Da Nang – Seoul (Korea)
The airline Vietjet Air will officially launch Da Nang – Seoul (Korea) every day from 31 May, with the flight time of about 4 hours 30 minutes for each flight. The lowest ticket price starts from 630,000VND without tax included. In the past, Vietjet Air opened flights to Seoul from Ho Chi Minh City, Hanoi and Hai Phong city.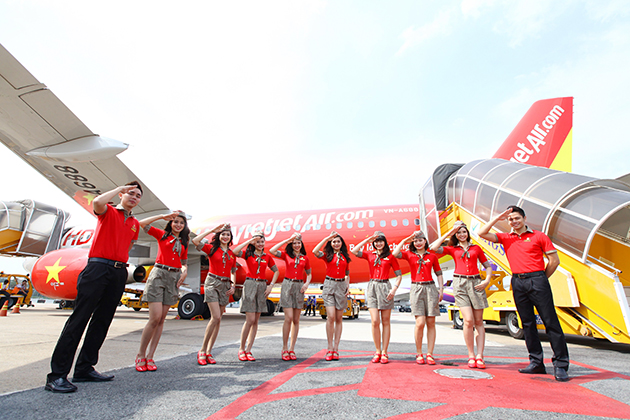 Da Nang – Hong Kong
As carefully planned, Jetstar Pacific opened the international flights connecting Da Nang and Hong Kong from 27 March with three flights every week on Monday, Tuesday and Saturday. The first flight with the flight code BL160 officially departed from Da Nang to Hong Kong in 10.10 am and the back-flight from Hong Kong coded BL161 had its took off at 14.05 pm. The total flight time is calculated to last about 1 hour and 45 minutes.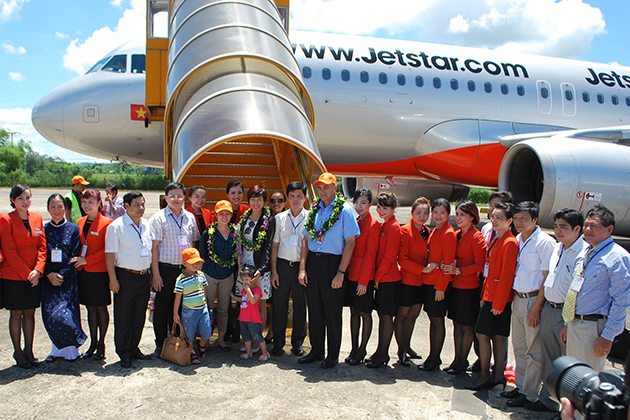 The Da Nang-Hong Kong route is a part of Jetstar Pacific's expansion plan to Northeast Asia, after it expanded its route network in a domestic scale which covered most of Vietnamese famous tourist destinations. In 2016, the official toll of the international visitors touring Da Nang increased by 31.6% in comparison to that of 2015 with nearly 1.7 million visitors. This is what made Da Nang one of three major domestic air hubs of Jetstar Pacific.
Dong Hoi – Chiang Mai (Thailand)
The new route connecting Dong Hoi to Chiang Mai (Thailand) was scheduled to open in June 2017. If the plan achieves great success, Jetstar Air will become the first airline of VNA operating the direct flights from Vietnam to Chiang Mai – the most famous tourist destination in North of 'the country of gold pagodas'. In addition, the Dong Hoi – Hai Phong route is also scheduled for its first departure in May 2017.