Vietnam, Cambodia and Laos Trips & Tour Packages 2023 – 2024
Indochina Tours are specifically designed to include heart-touching magnificent destinations and attractions in Indochina countries within one package for convenience. At Indochina Tours, we ensure to offer high-end and affordable Indochina Trips & Tour Packages 2023 – 2024 that fulfill your dream of traveling and discovering.
Indochina packages always take your need and concern into consideration and visitors' interest is, with no exception, given top priority, thereby offering the best routines for you to steep in an authentic Indochina. We are proud to bring customers the best Indochina trips to soak up magnificent landscapes blessed by Mother Nature as well as a fusion of culture, religion, tradition, and cuisine of the home country, so your trip would be filled with amazing different colors.
Check out our suggested Indochina tour packages and be ready for fabulous Indochina tour packages. Those Indochina tours are tailored by our tour experts to ensure your best trips in Vietnam, Laos & Cambodia. Contact us and let us know your trip ideas, we will help you create your own trip that suits your exact demands.
Top Indochina Trips & Tour Packages 2023 – 2024:
Be astounded in the cultural space and natural landscapes by an amazing Indochina trips to Vietnam and Cambodia will be the most meaningful experience that you have never known before. With Vietnam Cambodia tours, you will discover the authentic culture, explore the fascinating history and get to know the unique tradition of Vietnam and Cambodia on a trip to the most famous and beautiful sightseeing from Hanoi to Halong Bay as well as Ho Chi Minh City of Vietnam along with a miracle excursion to the land of temples and pagodas - Cambodia as visiting mysterious Angkor and diverse marvelous sites. Enjoy this Indochina tour in order to learn more about the exotic features of magnificent world heritage sites accompanied by traditional life in these countries.
---
Ideal Places for Indochina Trips & Tour Packages 2023 - 2024
If you are looking for a relaxing getaway that has the ability to fulfill your dreams of traveling – whether it is seascape, cityscape or landscape – Indochina is a perfect destination. How to spend an ideal Indochina trips, we would recommend you spend at least 2 weeks, but 3-week tour itinerary will allow you to get a closer look into the treasure of Indochina countries including Vietnam, Laos, and Cambodia. There are endless things to see and do in Indochina, here are top ideal destinations to visit in your Indochina tour packages 2023-2024.
Best Places for Indochina Trips in Vietnam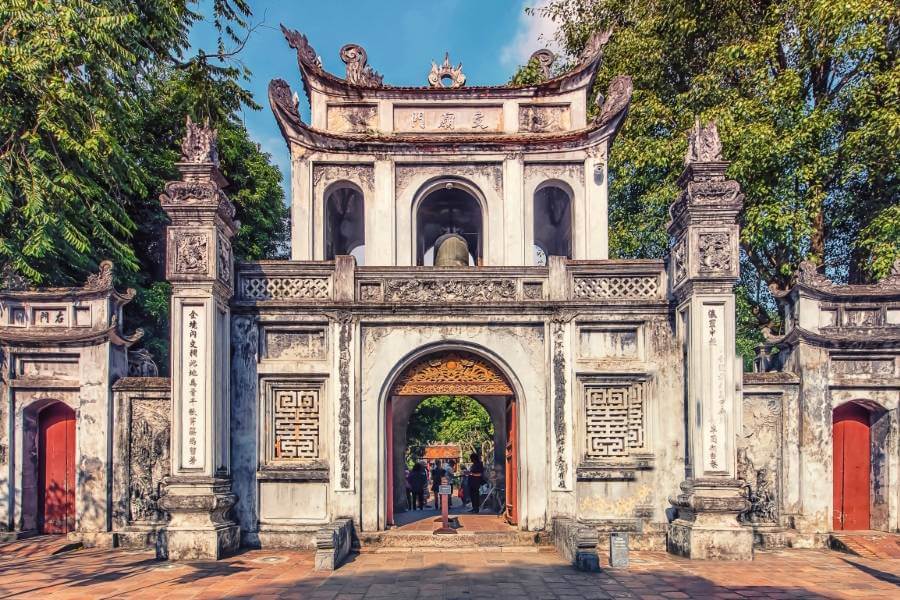 Hanoi
One of the first ideal destinations for your Indochina tour package is the capital city of Vietnam – Hanoi. It is more of a classic city and filled with tree-lined boulevards and dotted with lakes. Hanoi has plenty of well-known attractions like the Ho Chi Minh Complex, the Temple of Literature, the One Pillar Pagoda, Hanoi Old Quarter, etc. Taking a tour to the capital of the country in Indochina trips provides you a window to the spectacular view to the charming beauty. Especially, Hanoi at night is great for lively nightlife celebrations and to really appreciate the local Vietnamese fun.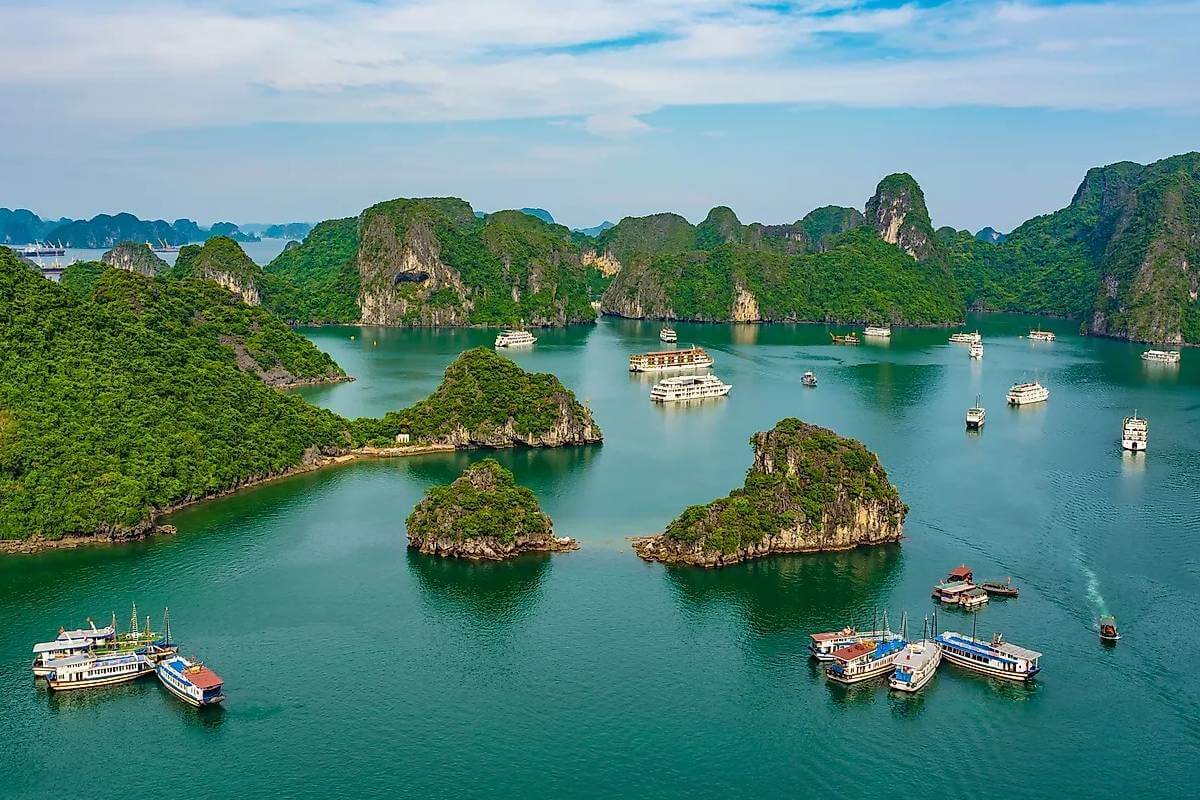 Halong Bay
Halong Bay is a natural site recognized by UNESCO and one of the must-see destinations for visit in Indochina tour package. This world natural heritage site is a vision of stunning beauty with its emerald waters blessed with a jungle-clad island and wave and wind eroded grottoes. A Halong Bay Cruise is easily organized from Hanoi and booking through a local Indochina tour operator. A well-planned cruise includes a variety of fascinating activities such as kayaking, swimming, visiting fishing villages, exploring stunning caves and rock climbing as well.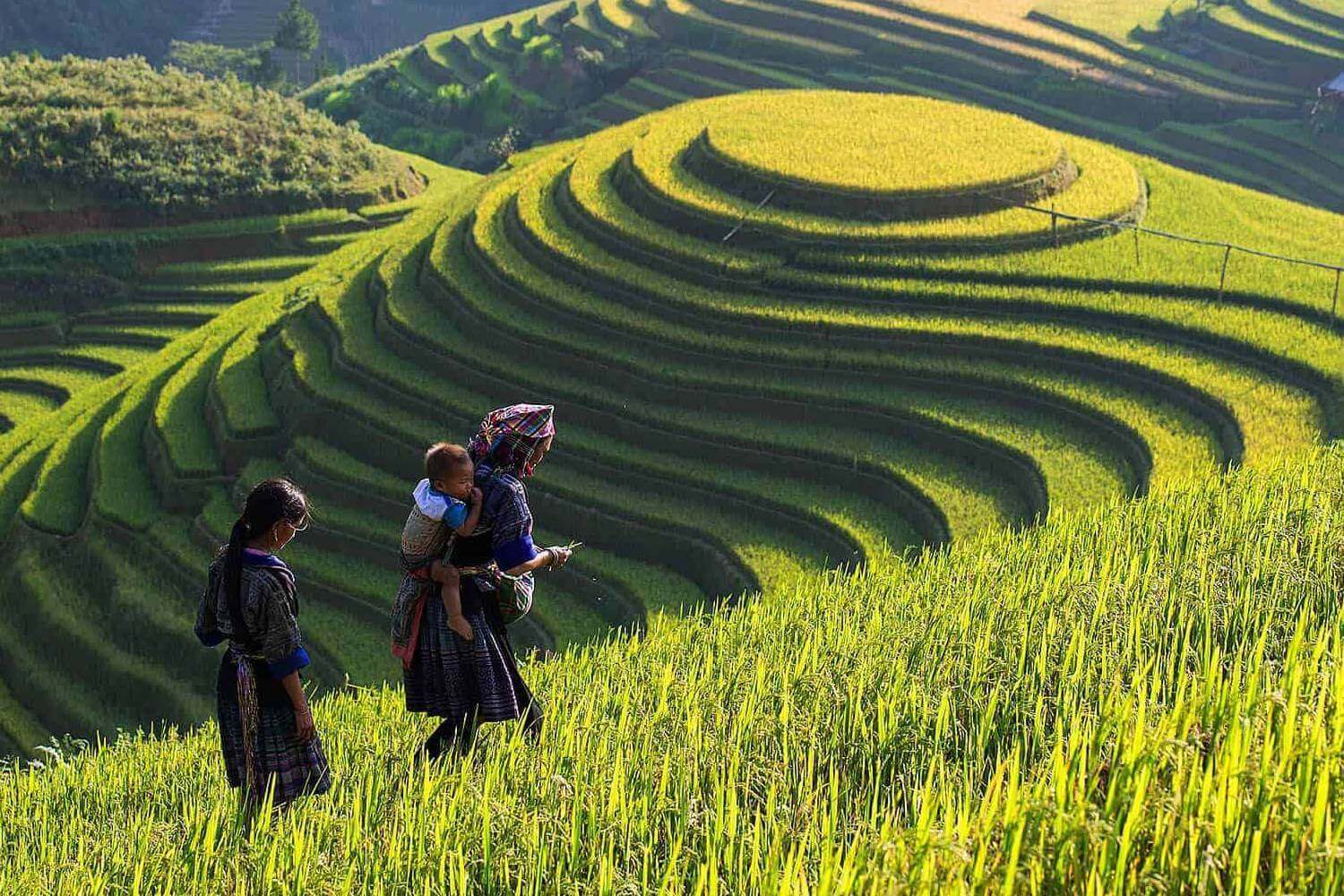 Sapa
Sapa, a mountainous town located in the northwest of Vietnam, is a must-see destination for travelers during Indochina trip. With its stunning natural scenery, unique cultural diversity, and adventurous trekking routes, Sapa offers visitors an unforgettable experience. The town is home to many ethnic minorities who have preserved their traditional customs, providing a glimpse into the local culture. Surrounded by breathtaking mountains, terraced rice fields, and cascading waterfalls, Sapa is perfect for nature lovers and hikers. With its cool and fresh climate, Sapa offers a refreshing break from the hot and humid weather in other parts of Vietnam.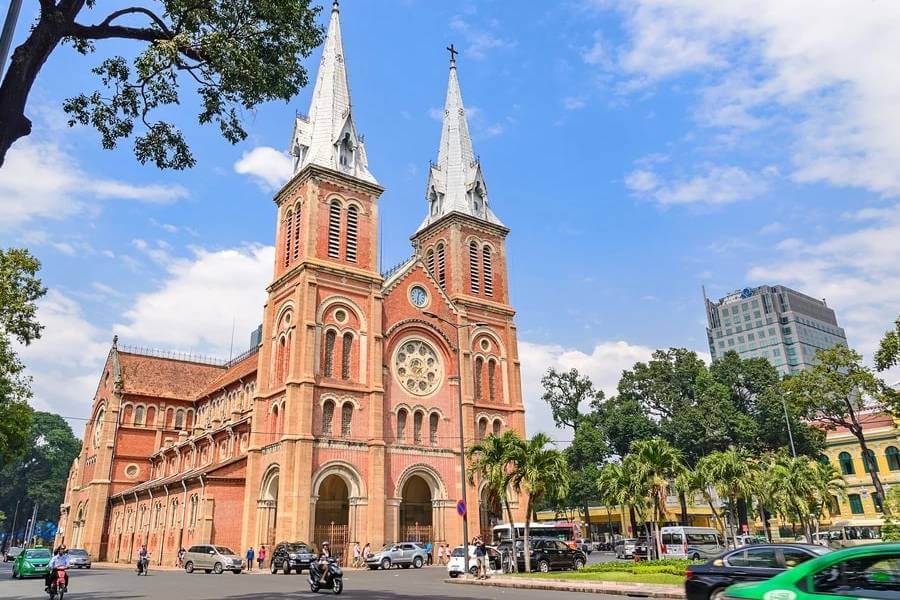 Ho Chi Minh City
Formerly known as Saigon, Ho Chi Minh City is the most bustling and bustling city as well as the commercial and economic center of Vietnam. Hop on a Vespa and take the breath of Saigon with a visit to Ben Thanh Market. Explore historical sites such as Ho Chi Minh City Notre-Dam, Saigon Post Office, War Remnant Museum to feel clearly the cruel war in Vietnam. If you have more time, your Indochina tour package should continue to visit Cu Chi Tunnels - the complicated underground networks used by Viet soldiers during the Vietnam War.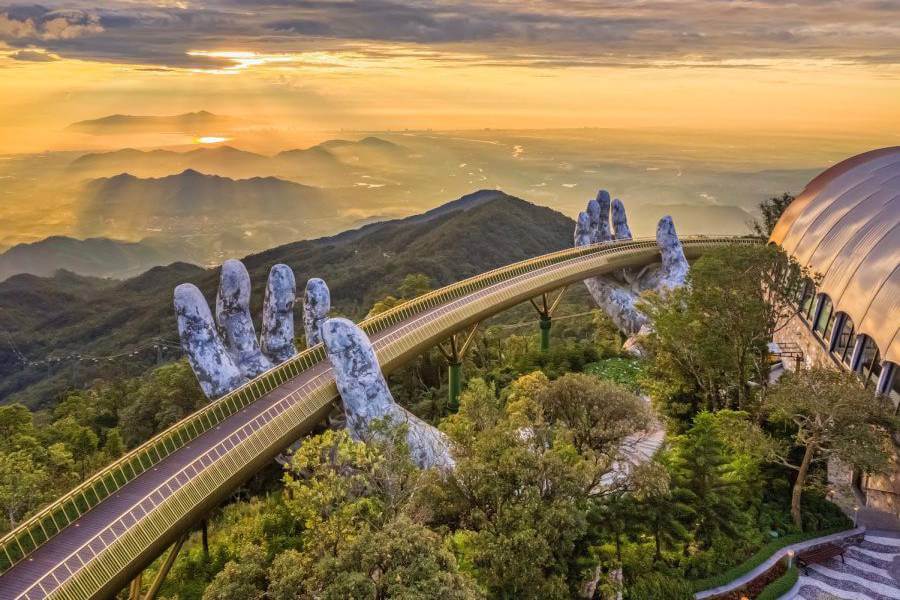 Danang
Considered as one of the most beautiful seaside cities in Asia, Danang has a long coast with various white sand beaches. Taking an Indochina tour to Danang allows visitors to discover many special festivals which revealed the local culture, beliefs, and religions. Additionally, from the modern city of Danang, you can easily expand your Indochina tour package to three world cultural heritages nearby. Discover the history of Vietnam under the Nguyen Dynasty in the imperial capital Hue, stroll around the poetic Hoian Ancient Town lighted up by colorful handmade lanterns, and admire the masterpiece of Champa's spiritually and worship in My Son Holy Land.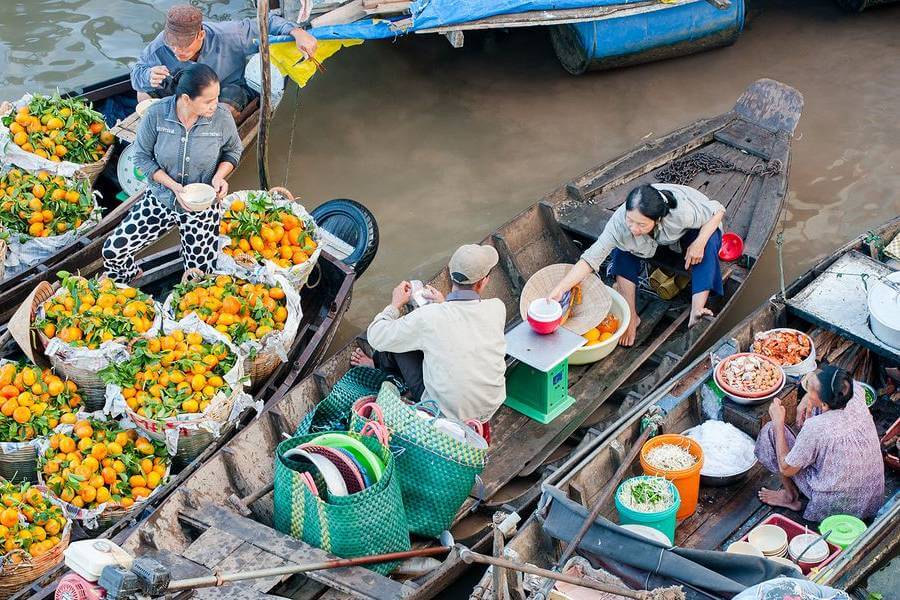 Mekong Delta
The Mekong River is a crossing between Cambodia, Laos, and Southern Vietnam and considered as the rice bowl of Vietnam. Indochina Tours brings you a trip to Mekong Delta on the gives plenty of sights and sounds to experiences such as the small villages for an authentic homestay, coconut waterways, the floating markets, breathtaking scenery, Cai Be and Ben Tre. Hopping on a boat trip riding along the river, immersing in the peaceful and natural beauty, observing the daily life of unique floating market, and tasting some savory fresh fruits are fascinating activities included in your Indochina trips.
Best Places for Indochina Trips in Cambodia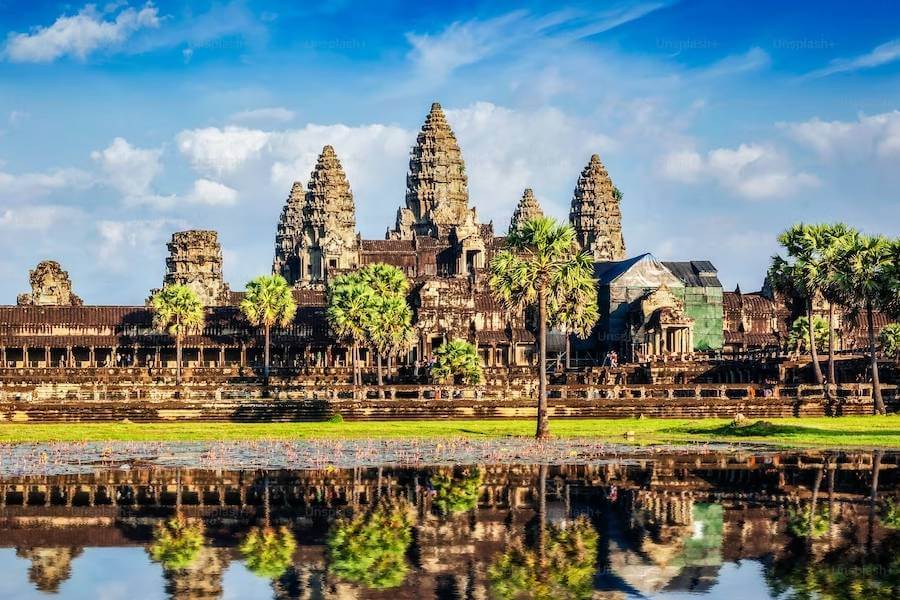 Siem Reap
Any tours to Indochina cannot miss the epicenter of Cambodia, Siem Reap – an ideal place to explore the old mysterious of Khmer kingdom. Admiring the unique architecture the well-known Angkor Complex with a visit to Angkor Wat, Angkor Thom, Bayon, Banteay Srei is a must-do thing in any Indochina trip in Siem Reap. However, Siem Reap has more than just Angkor Wat, you can hop on a tuk-tuk ride to the countryside of the city. Get a closer look into the daily life of locals in fishing villages, hands-on experience of floating rice paddies, and sample fresh caught flavors with traditional cuisine. All are included in your upcoming Indochina tour package.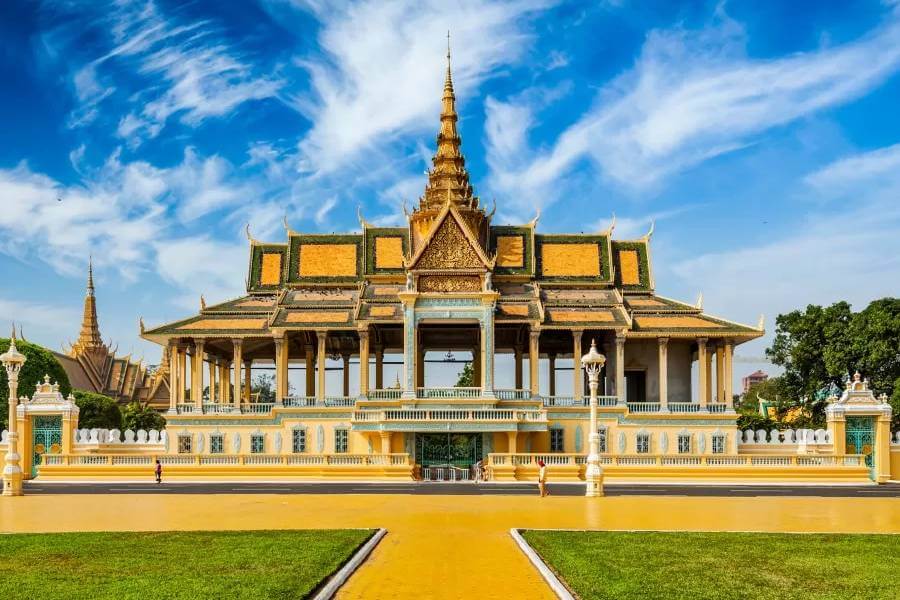 Phnom Penh
Being the capital city of Cambodia, Phnom Penh is an attractive riverside city with broad boulevards and numerous sights to please visitors when traveling on an Indochina tour. Until recently, it was rather shabby and run-down owing to the long years of war and four years of Khmer Rouge abandonment. However, the future nowadays looks bright, with new upscale shopping centers, luxury residence resorts, and hotels opening all the time. Many attractive tourist sites are in the old central city near the river, where you may see classic old French buildings in colonial yellow, among the Southeast Asian shophouses and traditional Khmer pagodas and markets.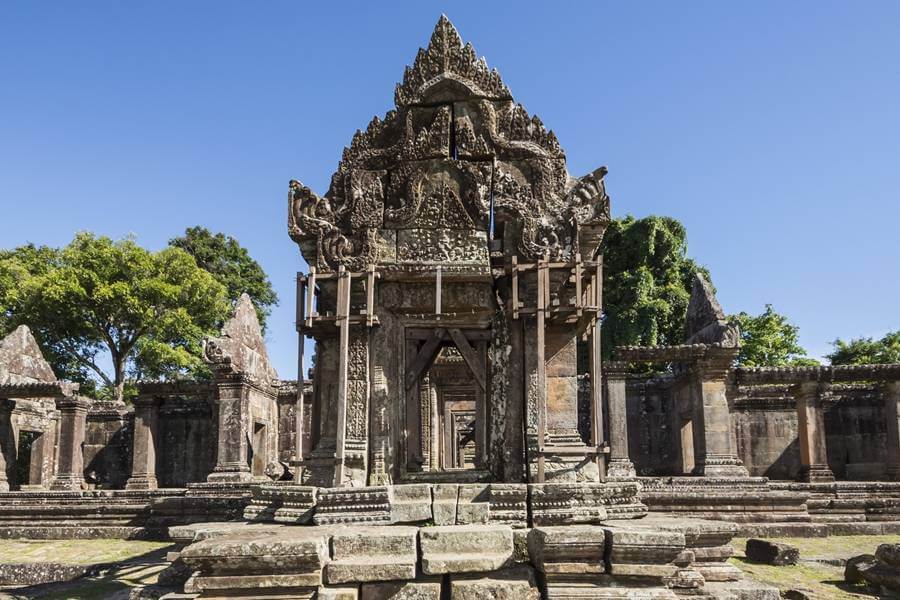 Preah Vihear
Preah Vihear is a magnificent temple located in Cambodia and is considered a must-see destination for travel to Indochina. This ancient site is perched on a cliff in the Dângrêk Mountains, providing breathtaking views of the surrounding forests and valleys. The temple dates back to the 11th century and is a prime example of the Khmer Empire's architectural mastery. Visitors to Preah Vihear can explore its ornate structures, intricate carvings, and ancient ruins, all while learning about Cambodia's rich history and culture. With its stunning location and awe-inspiring beauty, Preah Vihear is a must-visit destination for anyone traveling to Cambodia.
Best Places for Indochina Trips in Laos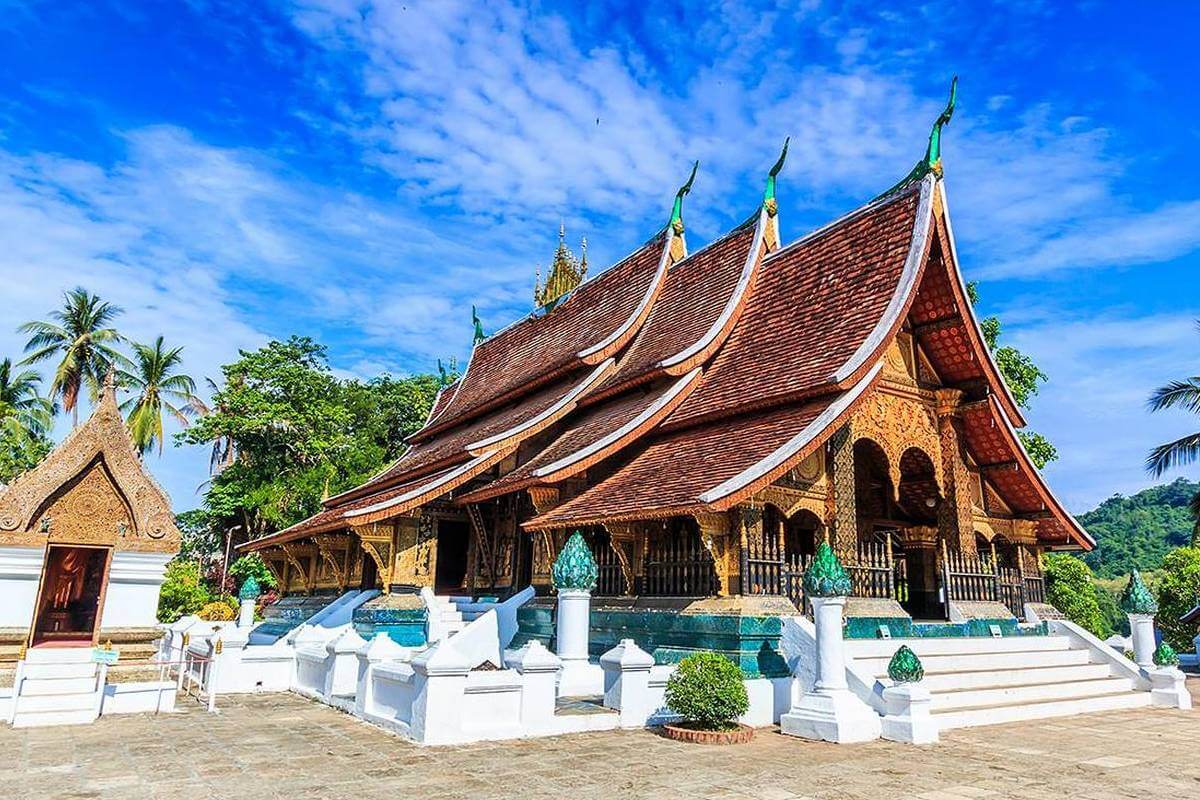 Luang Prabang
Your Indochina trips cannot exclude a visit to Luang Prabang - a relaxed, laid-back town and an ideal destination for the travelers love exploring its cultural sites. This UNESCO heritage town is great for Indochina trips to see its royal palace, French colonial buildings, exquisite temples, and markets. Taking a visit to Wat Xieng Thong Monastery, the Royal Palace to learn about the historical and cultural artifacts. Also, tours to Luang Prabang give you a chance to visit the ethnic minorities in and around the Mekong Delta, the Pak Ou cave and the largest waterfall in the country - Kuang Si waterfall.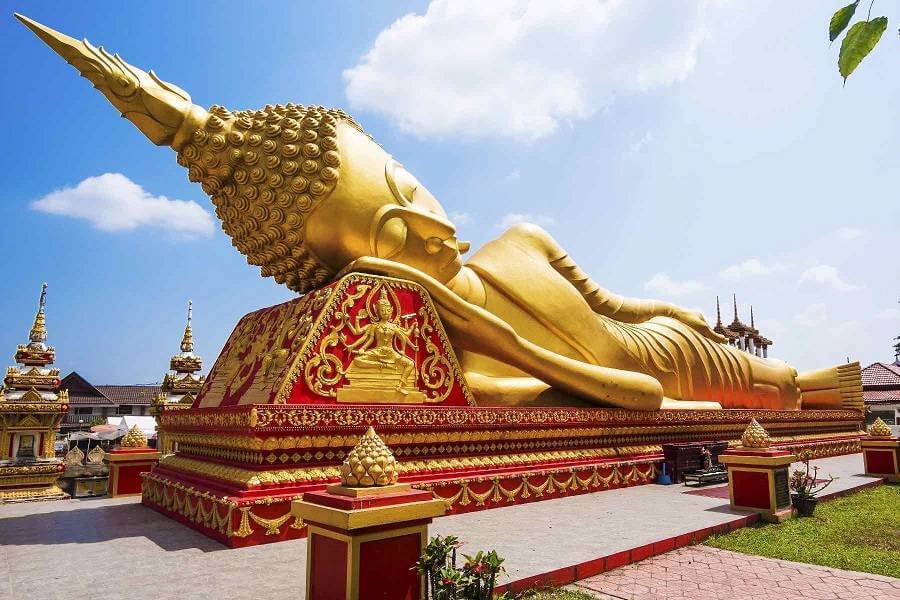 Vientiane
A visit to the capital city of Laos, Vientiane is certain to be a great highlight of the Indochina travel packages. This laid-back has plenty to offer, from its reasonable spas, café society, and tuk-tuk drivers. Dotted with several Buddhism temples such as Wat Si Saket, Black Stupa, ad Pha That Luang, the capital city of Laos give you hands-on experience of daily life and beliefs of monks. You can hop on a bike to discover Vientiane off the beaten track, trek through the natural parks, waterfalls and breathtaking scenery.
Luang Namtha
Luang Namtha is a region in Northern Laos nestled in a mountainous area. It is one of the first places to see when entering the country from the China/Laos borders. Luang Namtha is an ideal destination to visit on your Indochina tour package to discover natural landscapes. Additionally, while visiting the local region, you can observe the daily life of the local ethnic minorities and communicate with them to gain a closer look into this peaceful region. Moreover, Luang Namtha is also a great destination for active travelers who want to get involved in outdoor and adventurous activities like trekking.